For those who have enjoyed a four day week this week, is it me or do 4 day weeks actually seem longer than regular weeks? Something to ponder!  I hope that you have been enjoyed the evolution on French Wedding Style and as part of the evolution I am loving going behind the scenes in Meet the experts, today with Ben & Aurore Photos.
The story of Ben & Aurore is as romantic as their photos, they fell in love with photography, then each other and following their passion for each other and photography they set up their own photography company.
Ben & Aurore: "No matter where the couple are getting married a castle, vineyard or parents house, we photograph happy couples and capture this emotion.
As newlyweds we understand the needs of couples.  For our wedding we really cared about finding a photographer whose photos are timeless. No specific trendy retouches but natural colors… and of course a sympathetic one ! Caroline was the perfect one for that ! She followed us with our ideas, engagement shoot in a quarry, post-wedding shoot in New-York City and we had a lot of fun with her !
Whether working with couples at home or in France things are actually very similar for both. We arrange a first meeting to know us better, then we communicate by email or skype/facetime. We generally take the opportunity of the engagement session to have a drink and talk about the planning progress. If necessary, we arrange another meeting few weeks/days before the wedding to visit the venue and check some important points of the timing.
We really care about understanding what the couple expects, what they really want so we can offer them a reportage matching their personality, timeless and they will be proud of it forever and ever, as a familial heritage.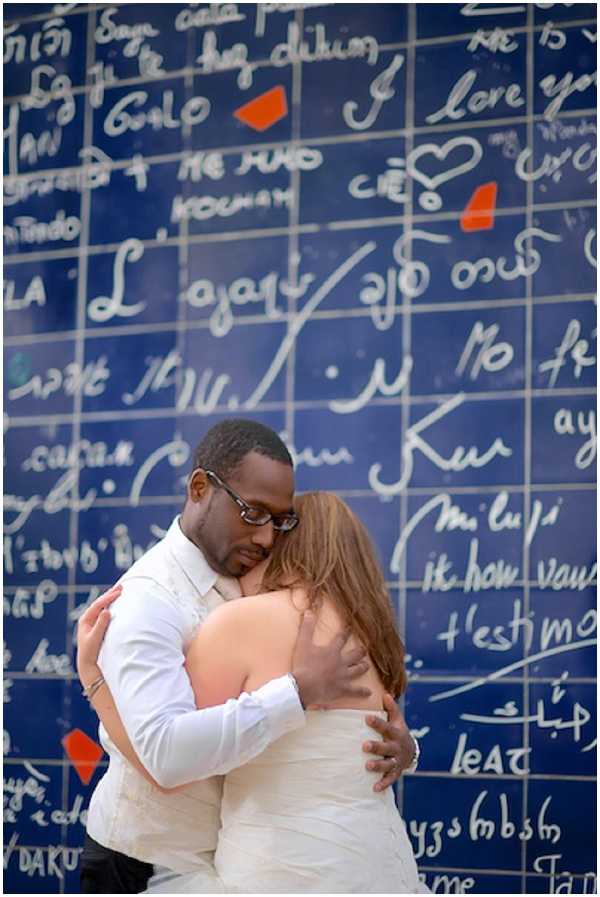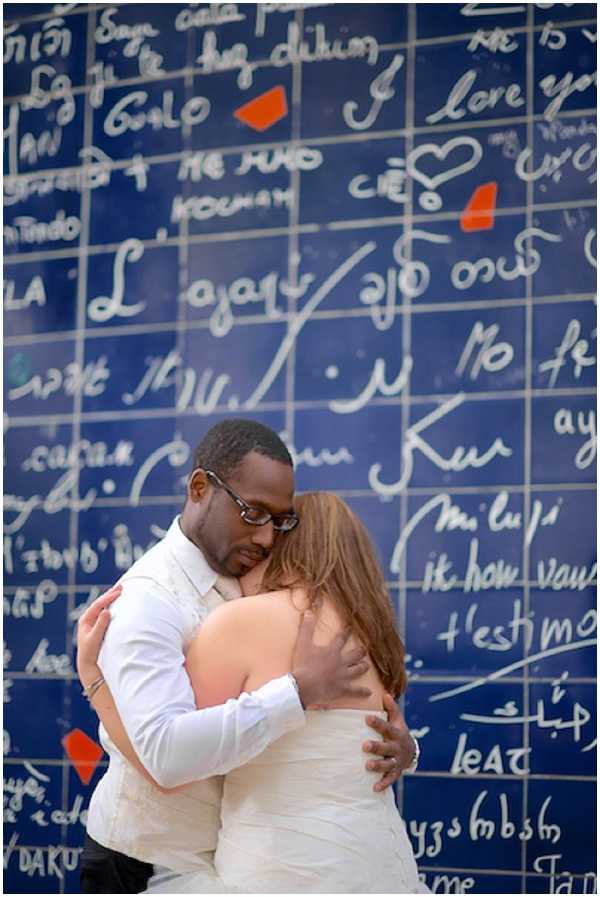 There are so many wonderful elements to being involved in someones wedding, but we really love the few minutes during the couple portraits. Few minutes out of time, when the newlyweds are just together, far away from the hurly-burly of the day. Those moments are very intense and beautiful.
Sharing those beautiful days with our couples… This is really the point of the photographer's mission: capture « Moments » that will last forever… everlasting memories.
First of all, we are proud to offer a personalised and specific relationship with every bride & groom that trust in us to be apart of their wedding day. We provide them more than just being their photographer for one day. We also advise them finding locals vendors if they need recommendations. We know how difficult it is to find the perfect ones, even more when it's a destination wedding.
In every package, an engagement shoot is included. This is a session that we plan with the bride & groom-to-be few months/weeks before the wedding. It can take place where they want: a place that means a lot to them, in the South of France, in Paris or any destination of their choice. We are happy to travel so just ask and we will see what's possible.
This photoshoot is an important step as it allows everybody to feel more comfortable, and it's a point for the wedding day. We really want our couples to feel us as friends, not as paparazzi coming to shoot them. Our couples know us, trust in us, so things goes naturally and we can shoot reel emotions that they will love to see in their photos.
Each of our packages includes an album because we believe that wedding photos are done to be seen and shared with family and friends around a table, during a nice moment. And what is better than a book for that! So we offer professional-quality books. Our suppliers are carefully selected for their quality of service, wherever they are in Japan, New Zealand or the United States. We have demo books viewable during the appointment so couples can choose the one they love the most! We also offer the possibility to get the digital negatives.
A beautiful picture is a picture that tells a story… No need explanation, you just see it and you understand what it's about."
Thank you to Ben & Aurore Photos for sharing their journey and more about their photography services in France. If you would like to find out more about their photography services for  your wedding in France, please visit the website www.benaurorephotos.fr and find more contact details below.


Contact Details:
Website: www.benaurorephotos.fr
Twitter: twitter.com/BenAurorePhotos
Facebook: www.facebook.com/benaurorephotos