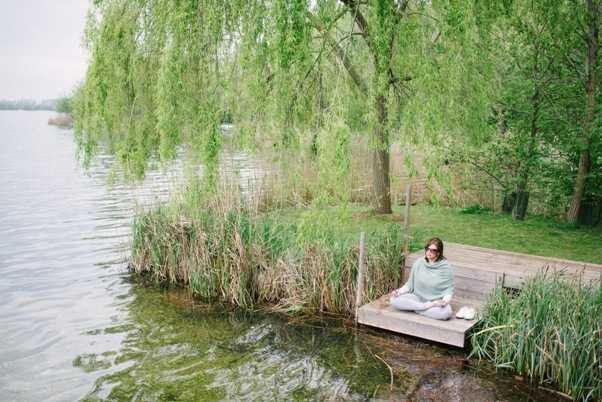 As anyone who has planned a wedding will tell you, they can be extremely stressful. When it comes to wedding planning, gaining a new family and getting ready for life changes, meditation can help you take all of this in your stride. Today FWS Managing Editor and Master Hypnotherapist (our founder is multi-talented) Laura Payne-Stanley, relationship coach is here to give you some times on how to bring more peace to the planning process.
Laura: "Meditation is the focus of attention and being in the present, which can help you reduce and prevent stress during the whole wedding planning process."
Here are 5 practical ways that you can include meditation and forms of meditation within your wedding.
1. Perspective
I remember the wonderful day when Mr P and I got engaged, and once family knew, the questions started to flow: when was the wedding, where was the wedding, who was invited, were kids invited, what time of day….. all this can get overwhelming. It is at this point unsolicited opinions can be offered as to what you 'should' do and whilst people offer advice with the best of intentions, perspective can be lost.
Take time out to meditate and get perspective on the bigger picture, two people joining their lives together in love. During meditation the noise also reduces allowing any bias, hidden agendas or negative emotions to drift away and see all perspectives.
2. Decision Making
For many, this is the biggest celebration that they have ever planned or hosted and the plethora of decisions keep on coming. Without prior experience of how to choose a photographer or 'the dress', we can easily get out of touch with what we actually want or think.
With meditation comes clarity, just like a snow globe shaken up, meditation allows all of the decisions and opinions to settle and the mind to become calm, so you can regain a clear mind.
3. Connect with Why
Usually used in business coaching terms, but absolutely traverses into wedding planning, as couples often forget or lose touch with why they are planning the wedding. To celebrate their marriage first and then what do they want for their wedding ie… casual weekend celebration with friends and family, lavish and elegant wedding and reception to wow their guests or magical experience for all to remember for years. The why behind what type of wedding you plan, has an impact on what you plan.
Through meditation connect with your love, what type of wedding you want to plan and what is important to you.
4. Navigate Conflict
When your mind becomes overwhelmed by the details of planning, if and when conflict arises we can find ourselves not dealing with it in the way that we would usually desire. After all we are negotiating and working with multiple wedding vendors, families and friend.
Remaining in the present through meditation allows you to notice how you and your body are feeling, to release any negative emotions and clear your mind to navigate conflict with integrity, calm and love.
5. Protect your Relationship
Love above all! When you are knee deep in wedding planning, reconnecting with your other half can move down the list, however I know that you know, how important it is to protect your love and your relationship in the run up to the big day.
Meditation doesn't have to be a solo activity and you can both meditate together, in a quiet and relaxed space, to reconnect and nurture the love that you have between you.
Laura offers relationship coaching and hypnotherapy to a select number of brides and grooms and to find out more information, email [email protected]
Top image by Luxe Personal Branding