Happy hump day folks! We hope you're having a great week so far. Today we have for you a very unique medieval inspired Eguisheim wedding shoot. This styled shoot was captured in the same village which inspired the movie Beauty and the Beast and you can really see the similarity in the quaint streets!
Not only is the setting fantastic but this collaboration also includes two of our talented FWS wedding vendors…
First up is wedding photographers Cottonwood Studios Photography, husband and wife team Caleb and Kari travel internationally for wedding photography. They split their time between Strasbourg, France and New York, but are happy to travel for weddings all over the world. "We've been married for 10 years. We've been photographers for 10 years. We were born travelers–so whether you're getting married in New York, Paris, Chiang Mai, or Nairobi, we want to go with you."
Also there was talented hairstylist Annette Carr, Annette is an English hairdresser residing in France. She's a registered wedding hairstylist with over 25 years of experience offering a fully tailored wedding service for brides and wedding parties based 30 minutes from Carcassonne. "I love my job and have found myself meeting many future brides looking to get married here in France."
We love this beautiful setting and unique style and we are excited to share this Eguisheim wedding inspiration with you…
"We wanted to do a wedding inspiration shoot to showcase some of our favourite vendors from around France and beyond, so we called a few people and made this incredible session happen."
"The adorable village of Eguisheim was the perfect location for the shoot. We're not sure if you're aware, but Beauty and the Beast was based off of Alsatian villages. And you'll likely see some striking resemblance between the movie and what's in these photos."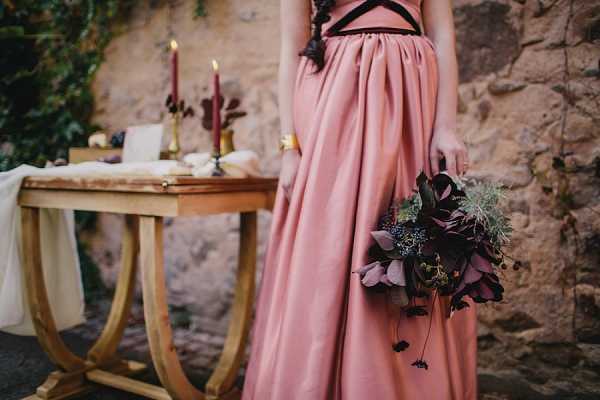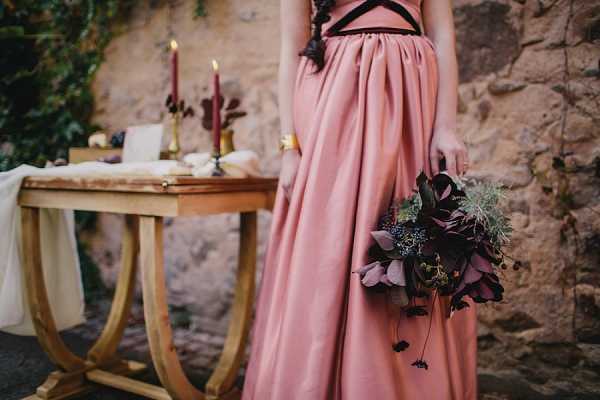 "Our first call was to Ailsa Munro over in the U.K. to get something extra fabulous for the shoot. She looked at photos of the village and said, "I'm working on a new dress that is the perfect fit!". So as we eagerly awaited to see her Beauty-and-the-Beast/French-village-inspired gown, we called another of our favorites…"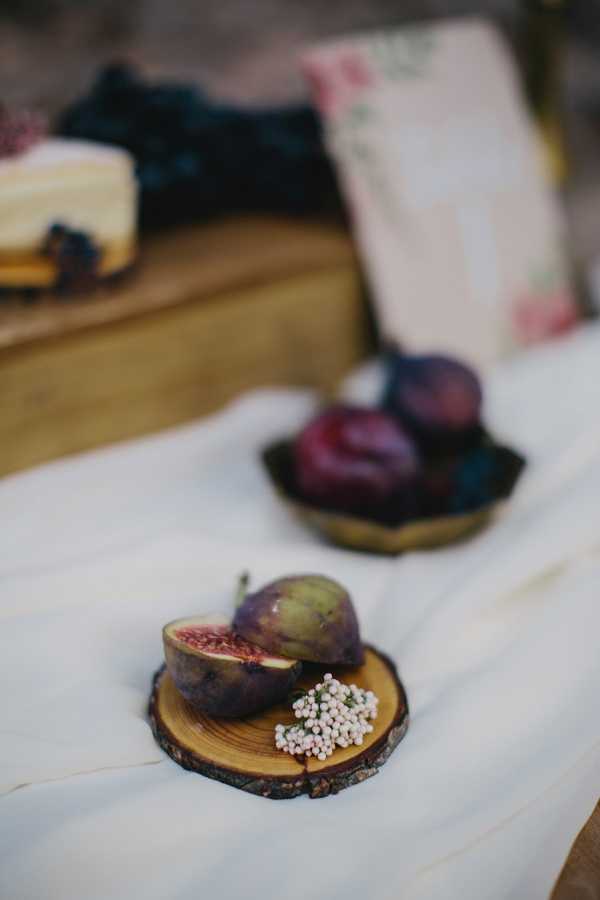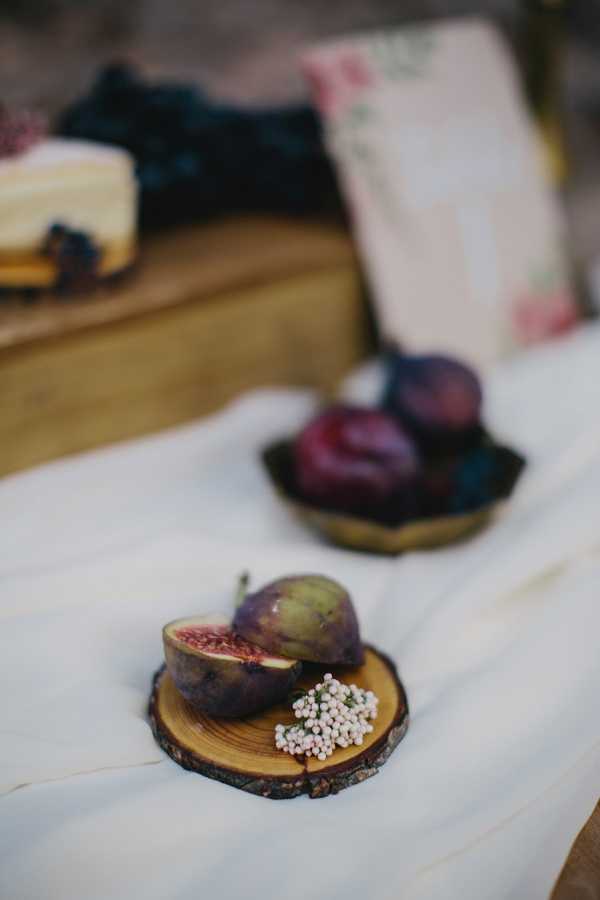 "Elise of Lettre à Elise Events in Strasbourg is one of the most talented florists we've ever had the pleasure of working with. And not only that – she's one of the most kind and cute humans you'll ever meet. She helped us collaborate our colours, flowers, and decor for the shoot. She even created two completely different bouquets so we could style our bride two ways to give brides an idea of how to change looks on a wedding day without changing dresses!"
"Next, we called Annette Carr, the ever-so-delightful English Hairdresser in France, to see if she would create something special with our bride for the session. She and her husband, Jason, flew in from Toulouse just for the shoot–and she worked magic with our lovely bride's locks. She did TWO completely different styles on the same day, and what she created was absolute perfection."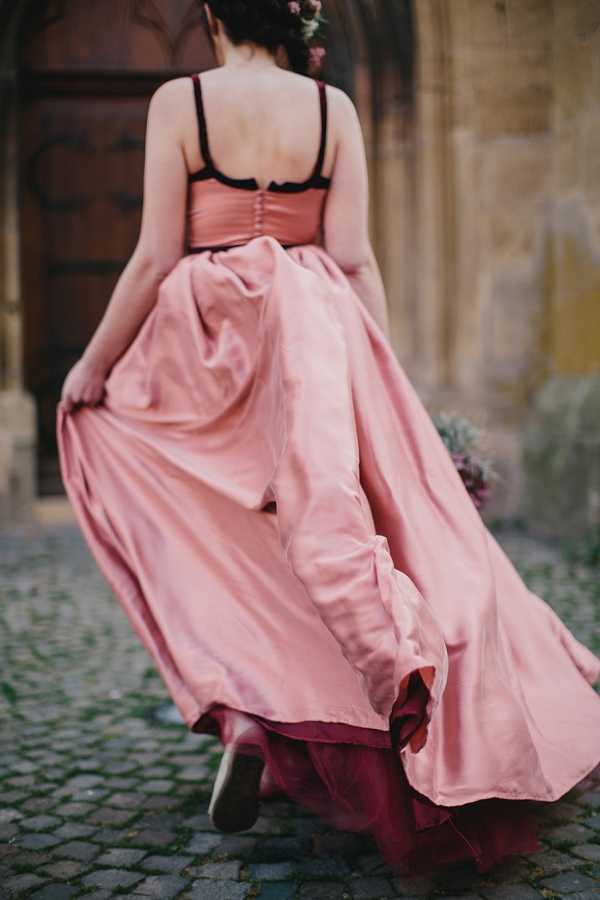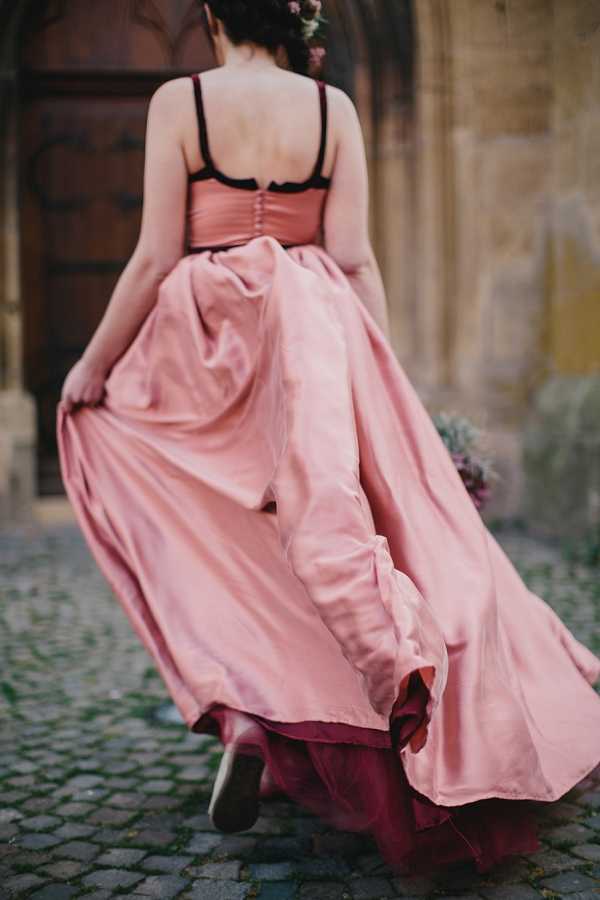 "Of course, we needed a bride, and we wanted a bride with just the right look for our session. So we got in touch with Romalea of the blog Chevelure Noire, and she happily agreed to come along and model (in absolutely FREEZING temperatures… seriously, this girl deserves a medal or something). And yes – all that hair is real!!"
"You can't have a bride without an engagement and wedding ring. And for us, there's really no other choice than Flore & Zéphyr – our favourite ethically made jewelry by two of our favorite people. Seriously, if you're looking for an engagement ring or wedding bands that are completely unique, handmade, and ethically sourced, your search can stop now!"
"Finally, we reached out to Sasha of Creations By Sasha over in the US, and she custom designed the most incredible stationary set using our colors. She is too talented for words, and we are still jumping for joy at what she created. So without further ado, feast your eyes on this Valentine's Day spectacular. We hope it will inspire all future brides to think outside the box."
If you've been inspired by todays medieval styled shoot why not check out this medieval barn and a vineyard wedding in Bordeaux.
Medieval Inspired Eguisheim Wedding Shoot Snapshot
Wedding Vendors
Photographer: Cottonwood Studios Photography | Dress: Ailsa Munro | Hair: Annette Carr | Make Up: Romalea Hamza | Accessories: Flore & Zéphyr | Florist: Lettre à Elise Events | Decoration: Lettre à Elise Events | Stationery: Creations By Sasha