Today's long awaited marriage in France of Caroline and Gregory started over 9 years ago when they met whilst studying at the same school of engineering.  Like many men it took Gregory a little while to propose, but 8 years after they first met and right before Caroline's birthday, Gregory sent her a unique 'wedding voucher' proposal.
Caroline and Gregory wanted to create a personalised day and spent over a year and a half researching, preparing and hand crafting decorations and accessories for the big day.  With the sheer number of items to make, over 150 cards, 77 painted cardboard table letters, 100 napkin rolls, 140 candy favour bottles, curtains and a table plan, to name a few but not all, the family workforce steps in to make sure that everything was completed for the big day.
The happy couple decided on Chateau de Saint Loup Nantouard in Franche Comte department for their big day, with the bride wearing a stunning Cymbeline dress and the day captured by Matt Guegan Photography.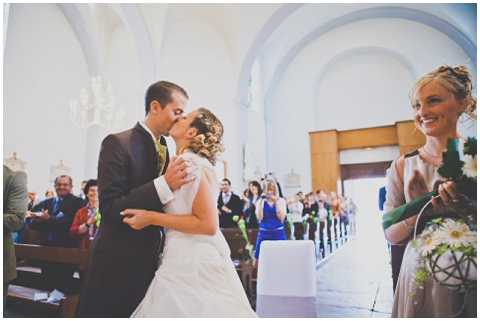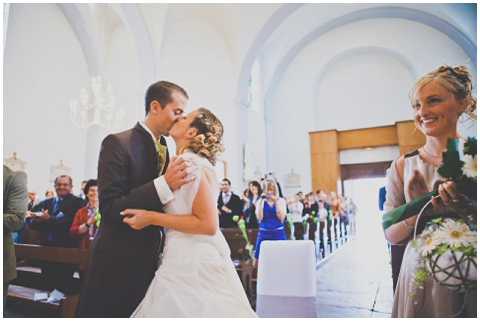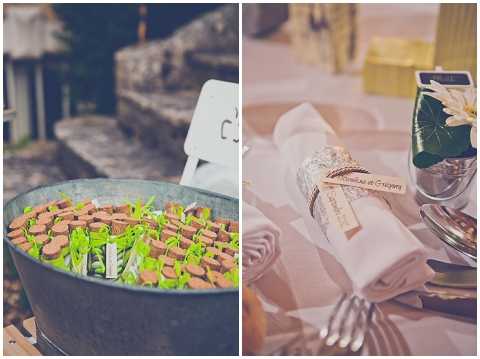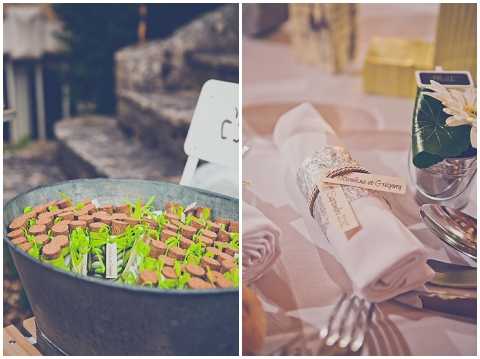 Congratulations Caroline and Gregory
Monique xx
Credits:
Caterer = Courbet Traiteur, Besançon
Venue = Chateau de Saint Loup Nantouard, Saint Loup Nantouard
Groom attire = costume Creation Morgan & Shoes Loding, Paris
Bride's dress = Robe Fauvette de Cymbeline, Au Royaume de la Mariée , Vesoul
Photographer = Matt Guegan
Florist = Evanaissance, Vesoul