As with everything to do with a wedding – preparation is the key!  This really is great advice for your bridal hair and makeup trial. Every Bride has a very different idea about how she wants to look on her wedding day and the make up artist/hairstylist has to bring that dream to life.
If you have a trial booked, bridal hair and make up artist and today's Guest Blogger Carey Hawkins shares with us her 10 point plan on making the most of your trial.  Be sure to read the plan and before heading to your trial, print off and why not put a being pleasing tick once you have completed each point before heading off to your trial.
Ten point plan for you to get the most from your trial and to look amazing.
Firstly get to know your make up artist/hairstylist through phone calls and at the trial. Having your make up and hair done is a very intimate process and you need to completely trust the service they provide.  This will give you the opportunity to ask questions and get advice about particular styles.
With so many wonderful pictures of celebrities on the red carpet find pictures of a famous person that you admire and whose hair and make up you like.  Even better if that person has similar hair colour and skintone to you. Bring these to your trial to discuss with your make up artist/hairstylist who will be able to advise and adapt a look for your big day.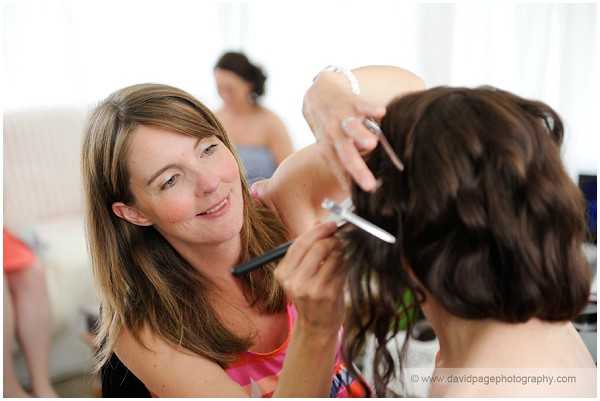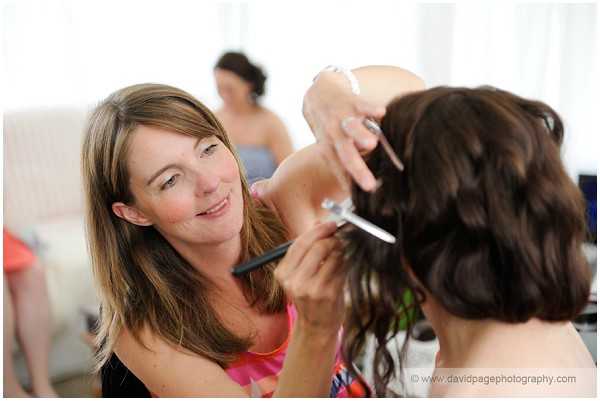 It is also vital for the artist to see your dress (or a least a picture!) and to understand any other themes that you may have too e.g. a period look, country or très chic!
Take a camera to the trial.  This will help you to see how you will look in your photos which is different to what you see in the mirror.  Also very handy for you to see an instant picture of the back of your hair.
Bring everything that you want to have in your hair along to the trial e.g. veil, tiara, clips etc.  A beautiful hairstyle can suddenly look very different with a veil over the top or it may be difficult to fit into your ideal look.  The most important thing is that you leave the trial knowing exactly how you are going to look on the day (apart from your dress!) so that the look can be recreated perfectly for you and you remember it well.
Ensure that your hair is washed the evening before the trial.  I know for a lot of ladies this sounds terrible, as they wash their hair every day.  It really does make a difference to the texture of the hair when it has some natural oils in it (and it is not squeaky clean) which helps curls to hold and pins to stay put!
Wear a similar coloured top to your chosen outfit/dress.  Dark colours take colour away from the face and light reflects onto it, which changes the way that colours look on the skin
Bring your make up bag and any favourite products with you.  This will help the make up artist to understand what you normally wear and the colours that you like.  Remember that everyone describes colours differently so what might be bright to one person is not bright to another!
Don't be afraid to speak up if you do not like something.  This is not the time to be shy or indifferent.  The English are very good at saying they like something when they really don't!!  It really helps the artist to bring to life your dream look if you are completely honest but do remain realistic about what we can achieve!
Most importantly avoid trying anything too different from your normal look – if you never wear your hair up, or wear a smoky eye, your wedding day is probably not the time to try is for the first time!'
If you are planning your wedding in France, have you got a hair and makeup trial booked?
Monique xx
Guest Blogger: Carey Hawkins is a Make Up Artist and Hairstylist living in France and has worked with brides for the past 10 years, as well as working on a wide range of films and TV. For more information visit: www.careyhawkinsmakeup.com