Good Morning French Wedding Style readers, today we want to share a Magical Chateau de Redon Wedding that features amazing views of the Périgord valleys photographed by Zephyr & Luna. We love how the styling features green foliage and white table decor details. This magical Chateau de Redon Wedding also features a beautiful halo floral arch setup for a relaxed and yoga-oriented ceremony. If you want a Chateau venue that has the opportunity for photos with valleys in the background, then this one if for you…
Millie and Chris's wedding in Dordogne was truly magical from the start, right until the very end.
Nestled in the deep valleys of Périgord, with an amazing view over the nearby wine country, château de Redon is, to start with, the best place to get married. It offers a lot of comfy rooms, a beautiful garden and a park with an amazing view to organize a secular ceremony.
When Millie contacted me, she explained that she wanted a feminist and yoga-oriented ceremony, with lots of emotions. It totally spoke to me and I was thrilled when she went ahead and chose me to be their photographer.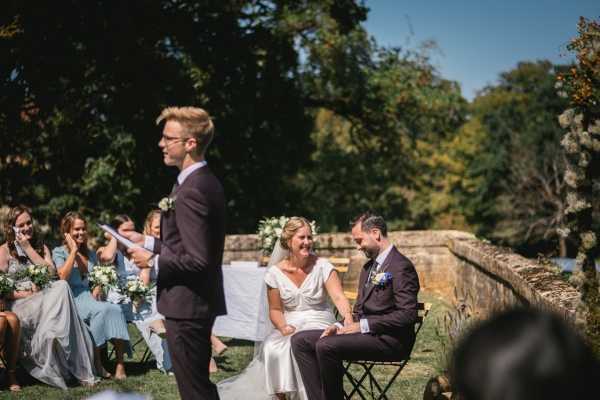 Then she explained that she wanted something floral, elegant and still relaxed, because all her friends and family was coming from all over the world, even from Australia! She hired the chatelaine to make the flower arrangements, and it looked absolutely beautiful.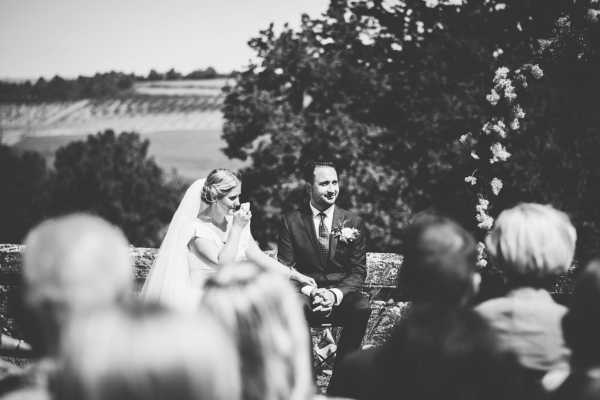 She thought about all the lovely details, from the caterer to the candles held in the trees, from the little lemonade bottles to the cricket game in the park, and from the flower arch with a view for the ceremony to the little hand made name cards on the table.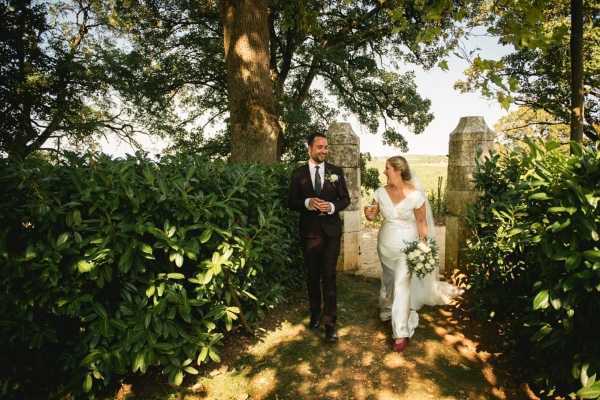 They chose Dordogne because Chris goes there since he was a kid and he has a special attachment to this region. His best man is French, and all his speech was in French, even though he speaks perfect English. Millie's dad's speech was also truly magical and lots of people cried.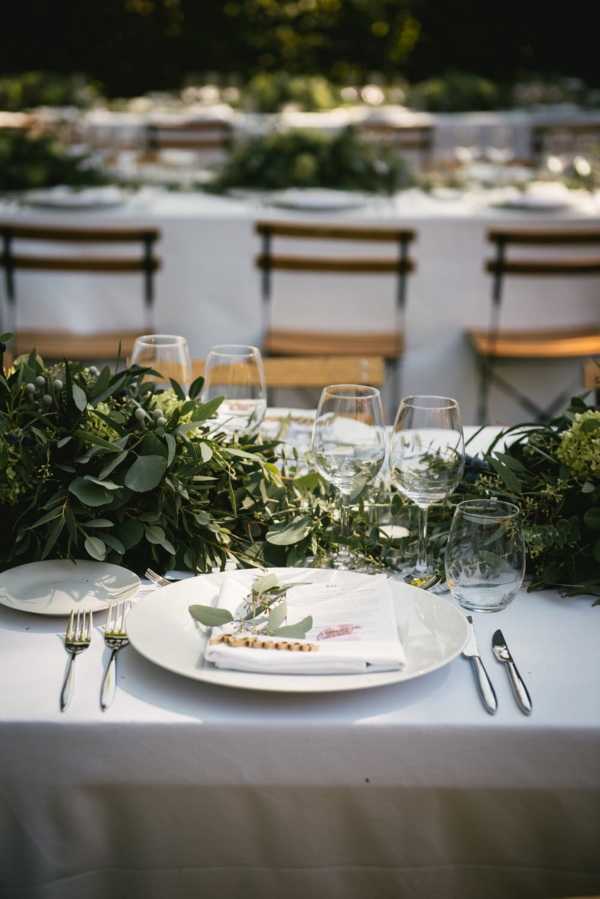 All in all, the day went by so fast that in what seemed a few minutes. I had the chance to photograph an amazing, heartfelt ceremony and to be part of a beautiful cocktail in a park of an amazing chateau.
To be able to photograph speeches with a glass of wine under centenary trees in the last rays of a golden summer sun was just perfect.
We want to say a huge thank you to Zephyr & Luna for sharing these images with us, we would also like to say congratulations to both Millie and Chris on tying the knot!
Magical Chateau de Redon Wedding Snapshot
Wedding Vendors
| Lead Photographer Zephyr & Luna | Videographer Moviart films | Dress Hope + Harlequin | Stationery Emma Green | Celebrant Lisa Lister | Venue Chateau de Redon |