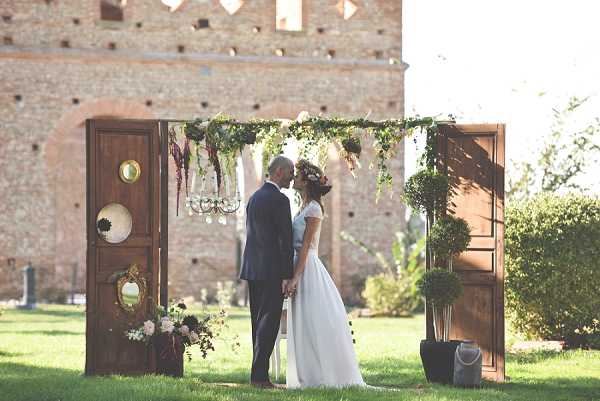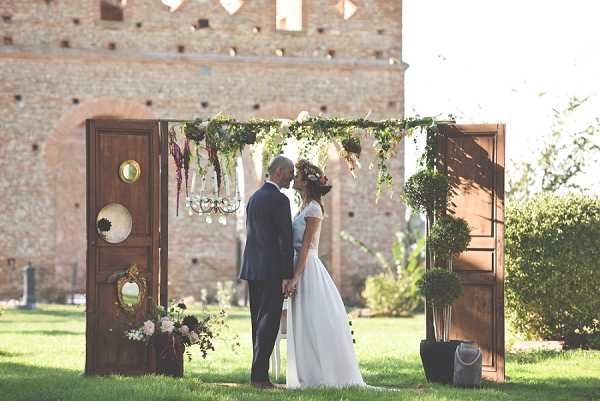 Happy Friday folks and what a week we've had! It's been all about our well loved FWS vendors this week and it doesn't stop there because today's magical Autumnal elopement styled shoot includes two more!
The romantic elopement took place at Domaine du Beyssac near Toulouse, Clementine of Awardweddings gathered a team of very talented suppliers to showcase their work, and most importantly demonstrate how fantastic the venue can be in the Autumn months.
We are always pleased to show the wonderful work of FWS vendor Awardweddings which offers a complete package of photography, film and coordination from bespoke projects to comprehensive campaigns. Its website is divided into three areas that are designed to cater to your needs. It's a partnership that offers a variety of services. Mark, is the photographer, videographer and designer whilst Clémentine is the communications and events consultant/planner.
We will now pass you over to Clémentine who will be walking us through this magical Autumnal elopement, we just can't get enough of the colours and decor…
"Autumn is a magical season to get married. The golden light of the sun, the warm colors of the trees… everything is ready to create a wonderful atmosphere."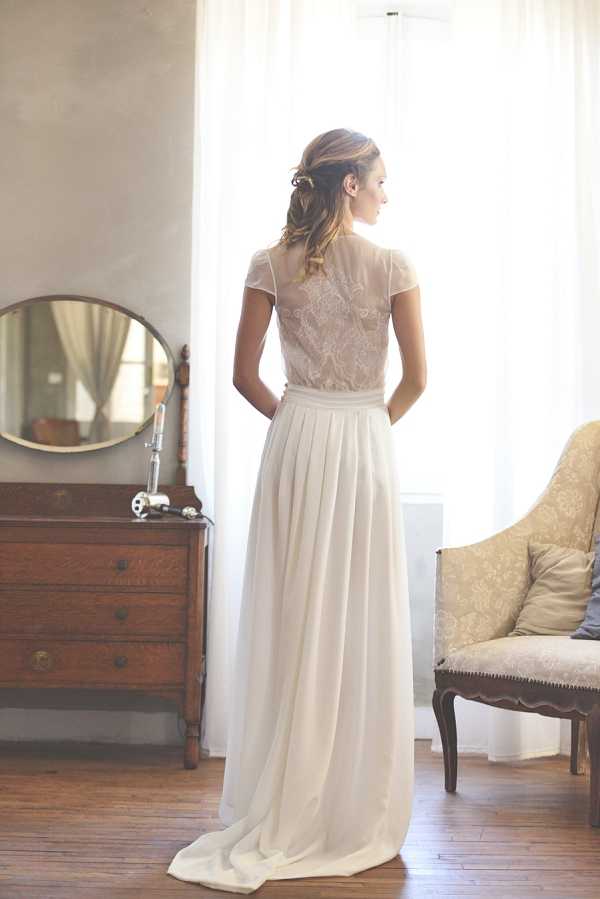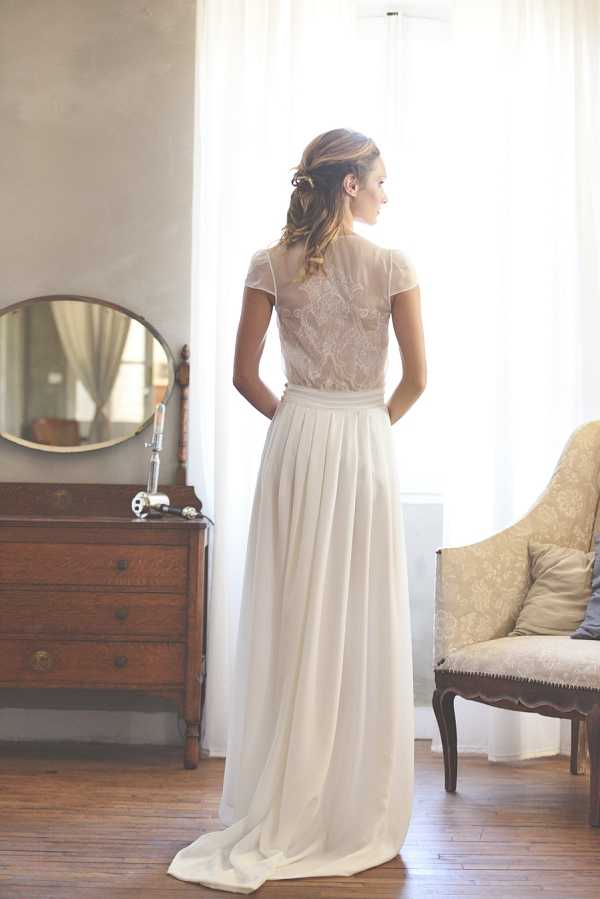 "This gorgeous elopement inspiration shoot was photographed by Mark from Awardweddings and organized by Clémentine from Awardweddings at the Domaine du Beyssac, an old abbey in the south west of France."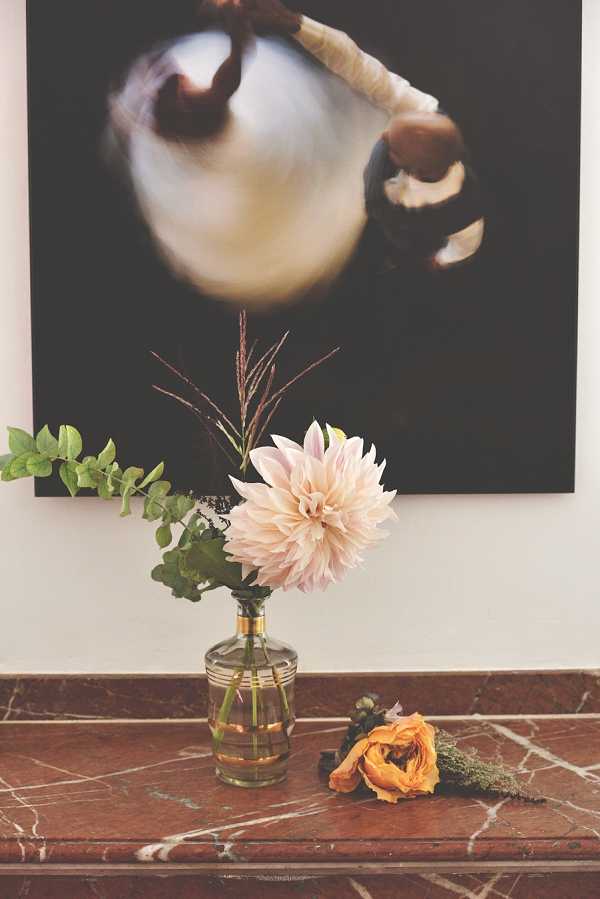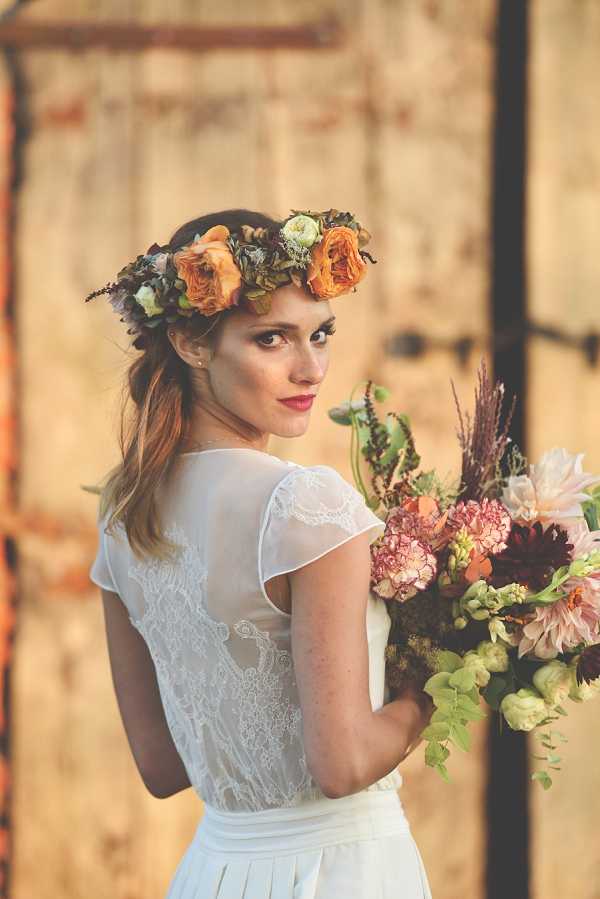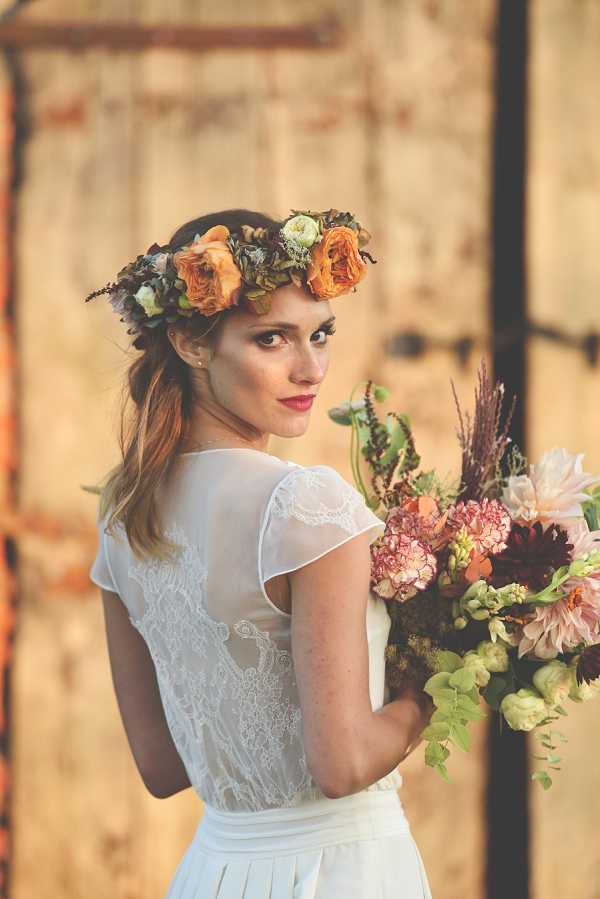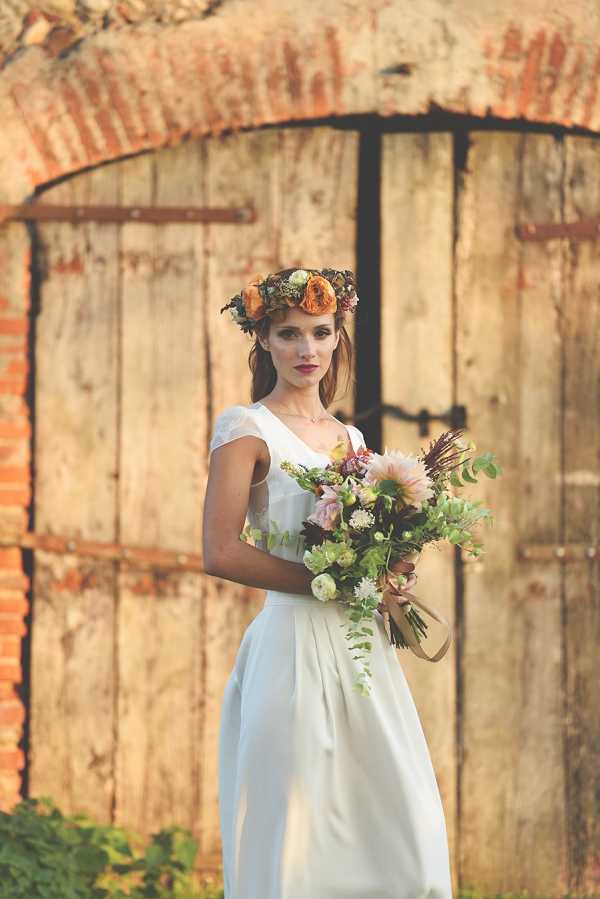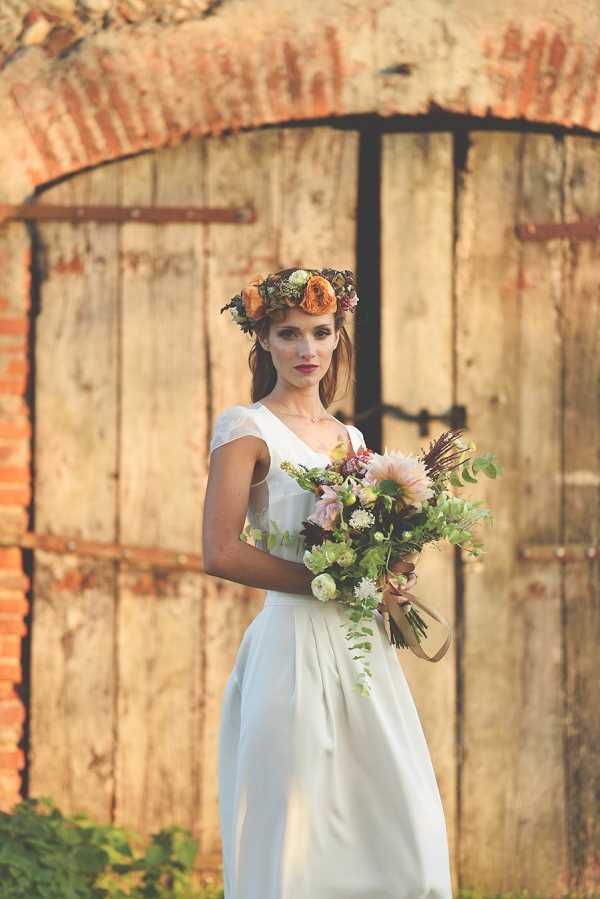 "Together with Clémentine, Wedding designer Arno from Un Jour Singulier created a wonderful atmosphere all through the venue, from the outdoor ceremony to the romantic dinner and first dance under the fairy lights and candles. We wanted to give a fresh look to this incredible venue with a romantic, chic and elegant atmosphere."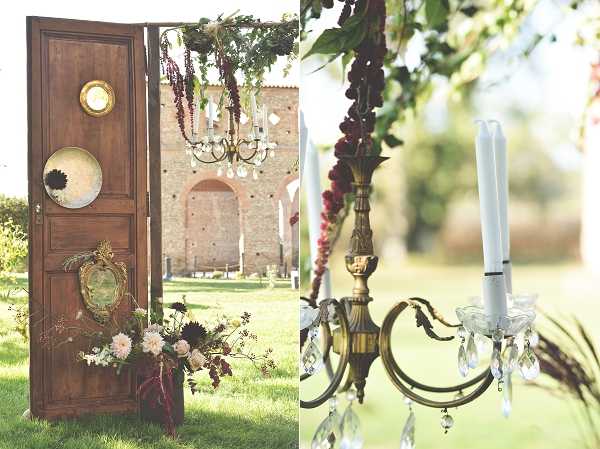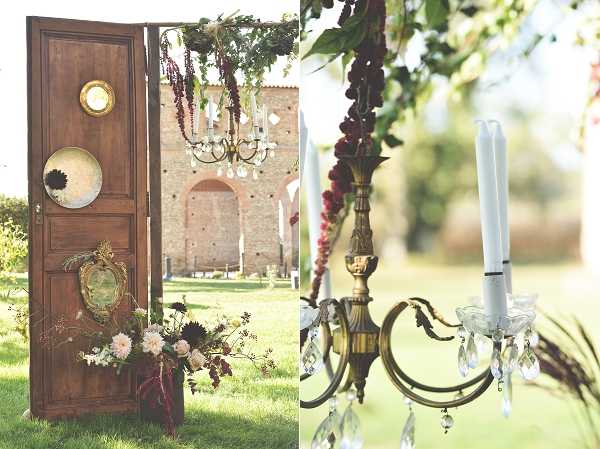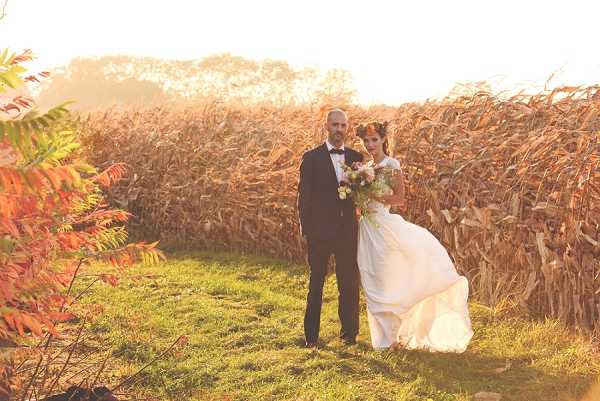 "Jo, the bride was dressed in a tailored made dress by Atelier Claire Colle and made-up by Aude B Colrat and hair by Addiction Chignon. Her gorgeous head crown and bouquet were created by Les Ideales. Greg, the groom, was dressed in a Massimo Dutti suit."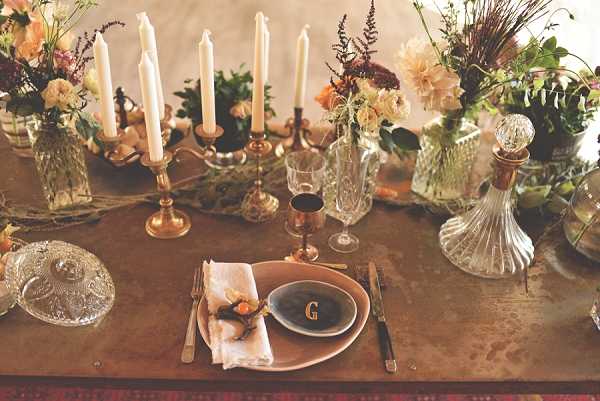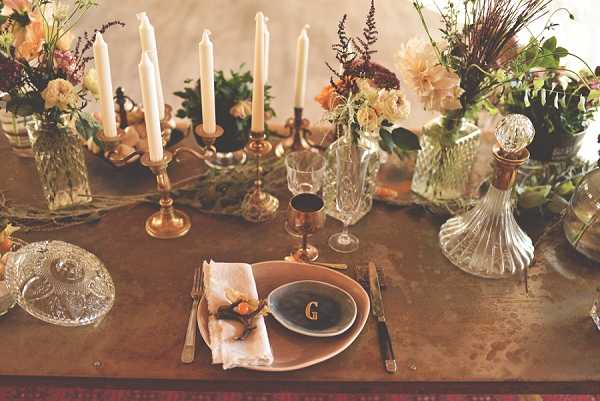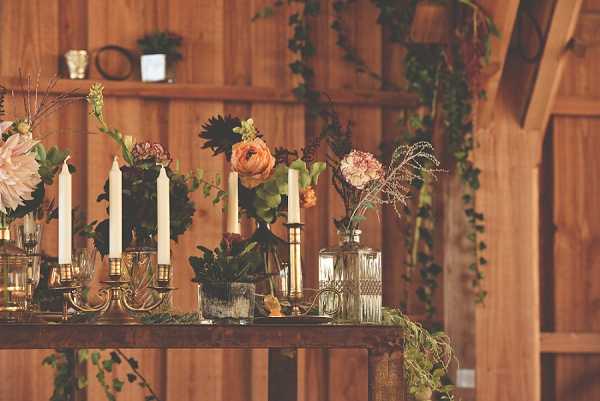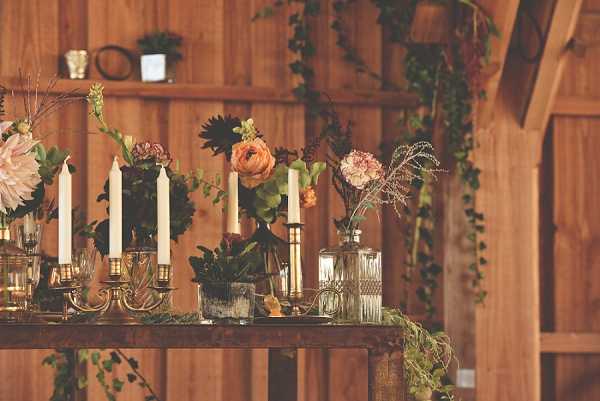 "The couple took their vows with views of the beautiful abbey and carried on with a couple shoot in the corn fields. A romantic diner was set-up in the dining room. Abundance of flowers, fairy lights, candlesticks were on the table! Arno had created a gorgeous foliage suspension above the table. The couple ended the day with a dance on oriental rugs, surrounded by fairy lights."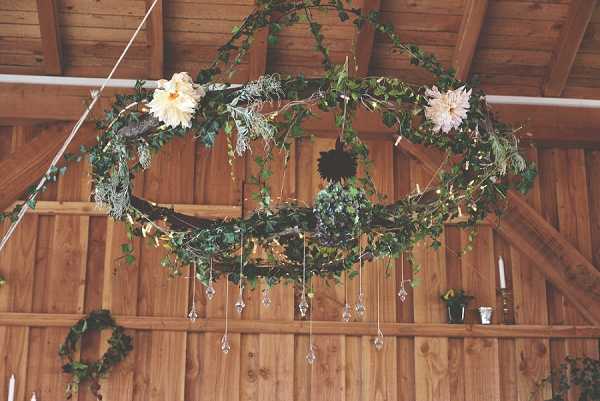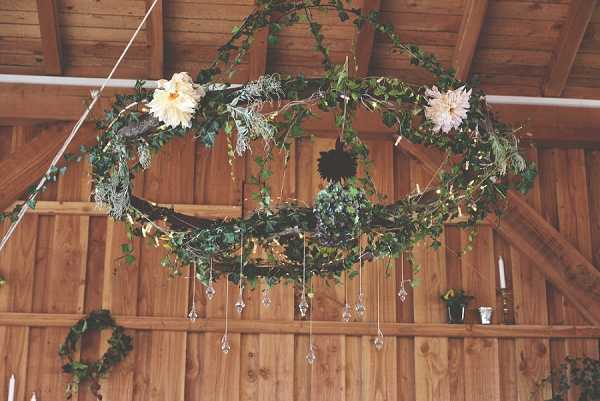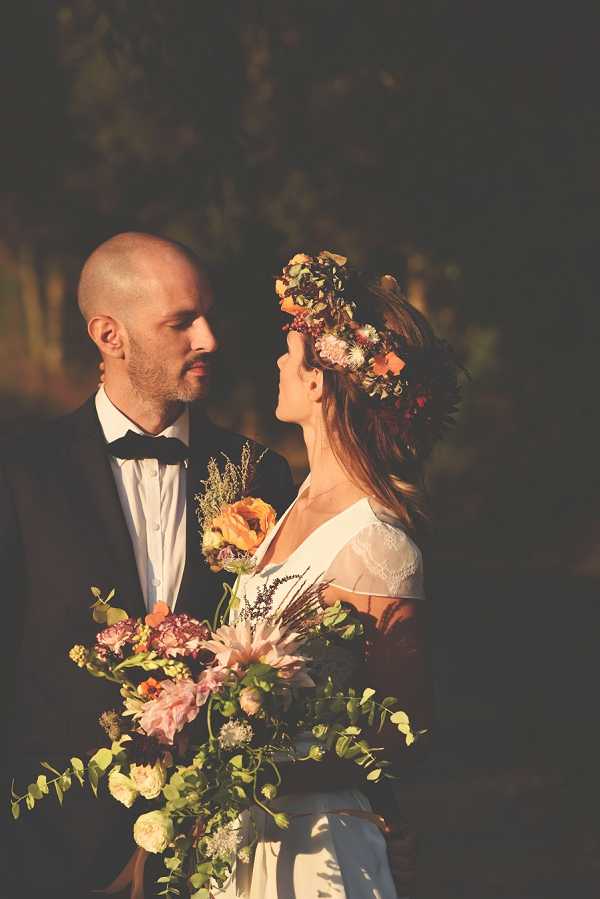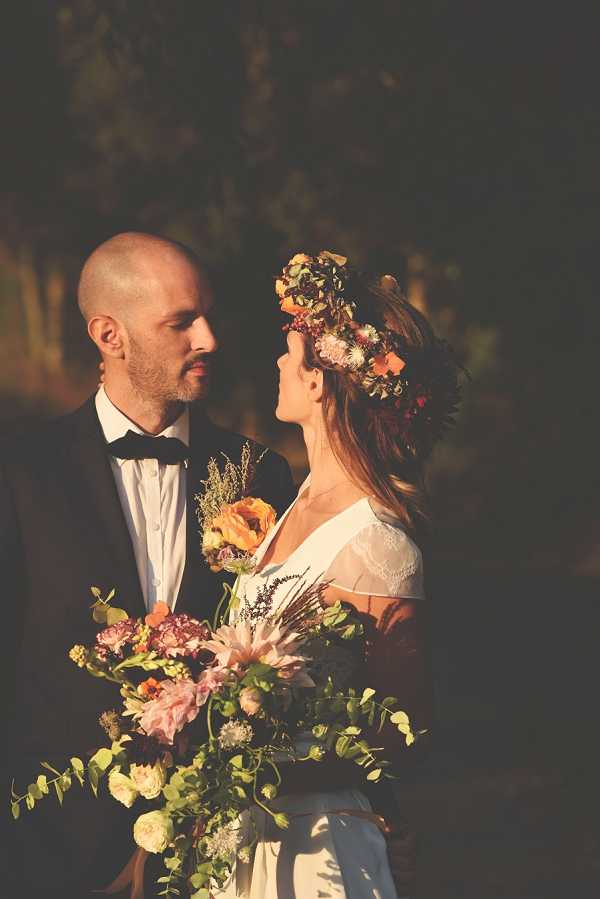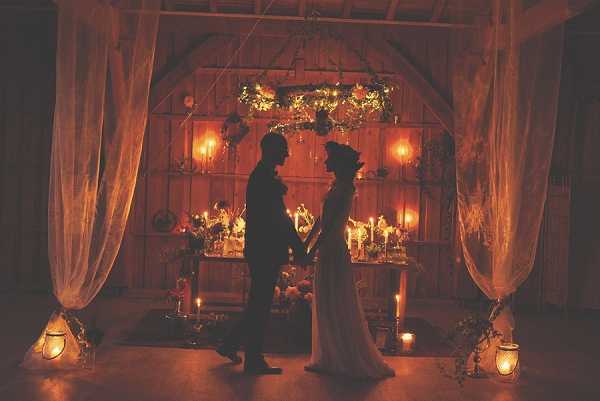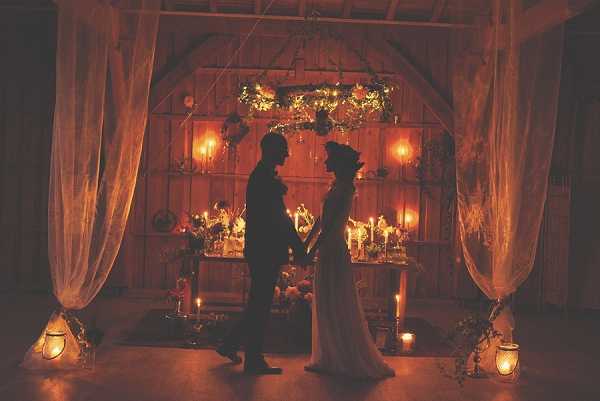 "We all really enjoyed working together to create a beautiful and elegant shoot. Autumn is such a wonderful season to work, it has so much warmth and color to offer."
If you loved this Autumnal elopement check out this stunning autumnal inspired Chateau wedding shoot held at Château Font du Broc.
Magical Autumnal Elopement Style Shoot Snapshot
Wedding Vendors
Venue: Domaine du Beyssac | Wedding Planner: Clémentine Ward, Awardweddings | Wedding Photographer: Mark Ward, Awardweddings | Wedding Dress: Atelier Claire Colle | Make-Up: Aude B Colrat | Hair: Addiction Chignon | Grooms Suit: Massimo Dutti | Wedding Designer: Un Jour Singulier | Flowers: Les Ideales | Wedding Decoration Rental: Clémentine Ward Awardweddings | Couple: Jo Fleury and Greg Blanc