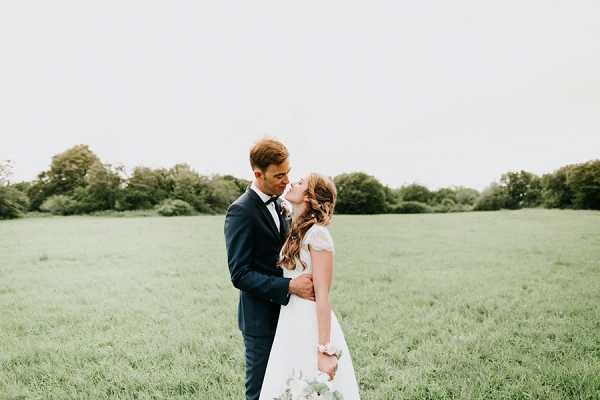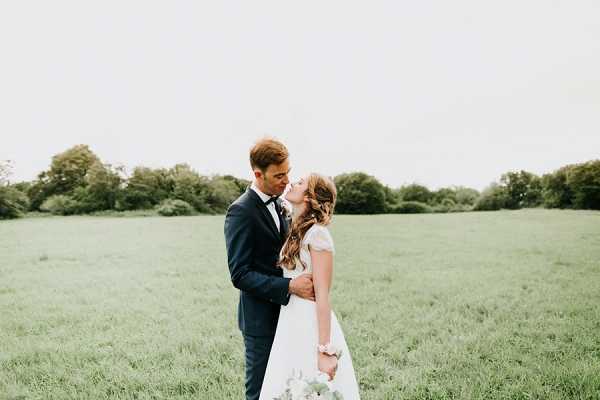 Good morning lovelies, we hope you're having a great week! Today here at French Wedding Style we are whisking you off to the Luxurious French Countryside for a Le Domaine du Feyel Wedding.
Le Domaine du Feyel is set in Vosges, an eastern department of France named after the Vosges mountain range which is full of unspoiled, breathtaking countryside.
For their wedding day our beautiful bride wore a lace cap sleeve Elsa Gary gown which perfectly complimented the stylish feel to their day. We love Mathilde's white, green and pink bouquet created by Le Liseron. Not only is their wedding gorgeous but the story of how this pair met is pretty amazing too!
We will now hand you over to photographer The French Wedding Photographer who will be walking us through this Le Domaine du Feyel Wedding…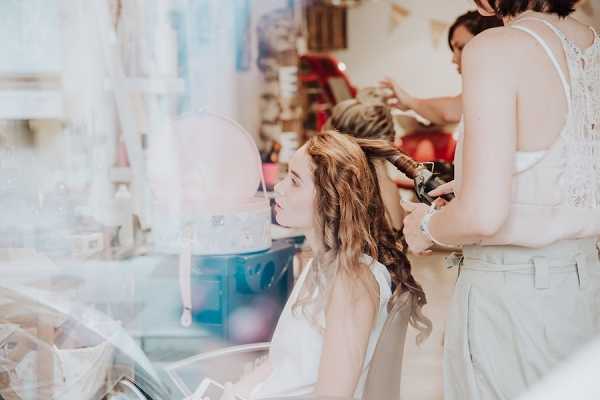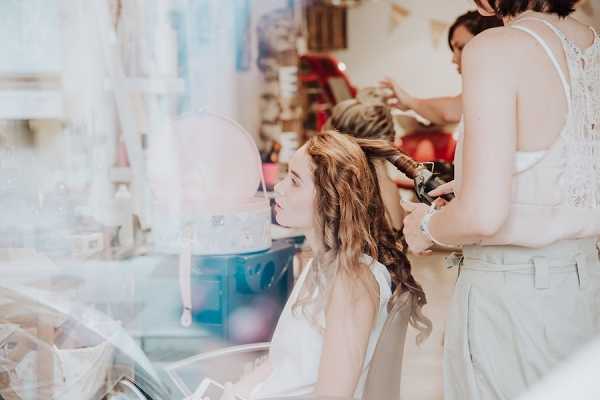 "Is there such thing as luck? Mathilde & Séverin were not to meet at all. Séverin was throwing a barbecue party at some friends house in Lille, north of France. They needed wood to start the fire but hadn't got any so Séverin suggested he go and knock on his neighbours door to see if they can help. So he went and knocked on a random door in the street, KABOOM! Mathilde opened the door, lighting struck everywhere, those two were hooked. After a few years together, Séverin planned to make his proposal, he came from work early, set up an intimate mood, lit candles and such, planned a good meal. But when Mathilde showed up, everything went south. They argued about nothing in particular and the mood was gone. But Séverin held on and pursued his goal. Finally he made his proposal to Mathilde's delight."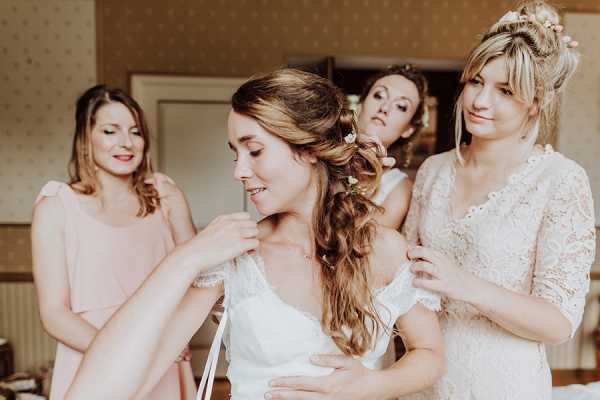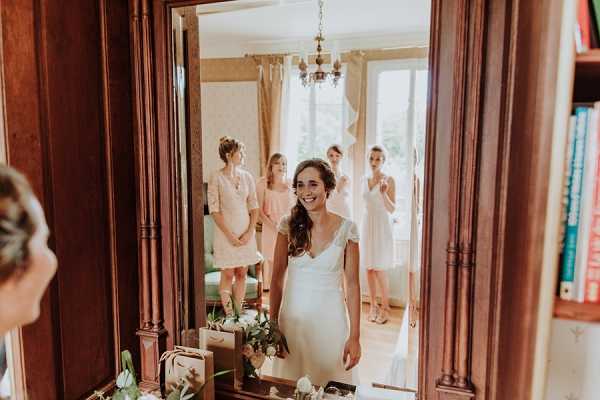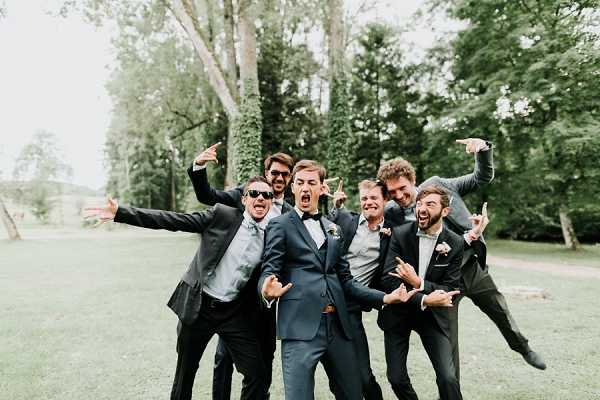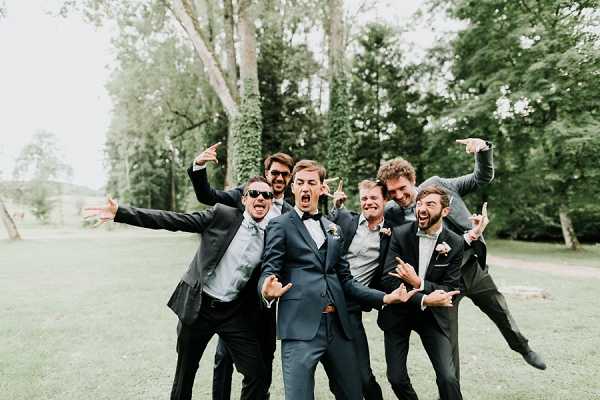 "The wedding took place in the deep heart of Vosges, in eastern France, very green and luxurious countryside. All their friends gathered from all over the country to celebrate their love and happiness."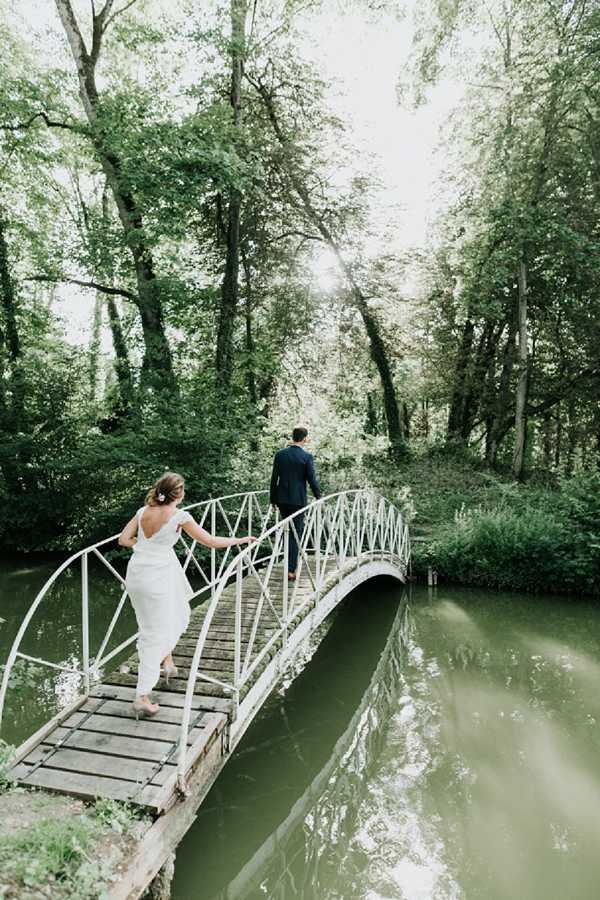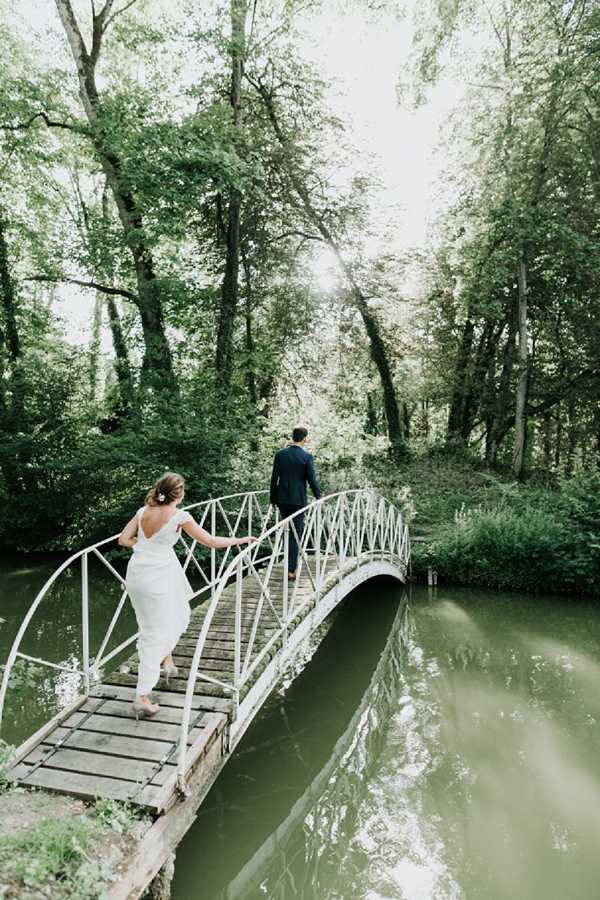 "The venue is very much like a farm, full of animals, chickens, peacocks, horses and ducks. There's a small pond, plenty of fields, a sweet combination of simple and authentic. At first the weather was very menacing, it even rained in the morning, but then everything cleared up and everyone was on their way to a little church upon a small hill."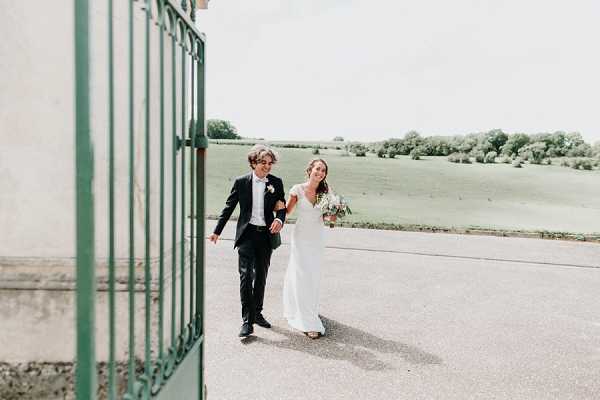 "Nothing else around but fields, sun and friends. Mathilde spent a lot of time to set up and plan things, and I have to admit that she did a good job, everything was close to perfect, as perfect as things can go on a wedding day. After they exchanged vows, everyone went back to Le Domaine du Feyel to celebrate, they had the garden decorated, the catering was served and on and on went the party until six the next morning."
"So they weren't meant to meet at all, those two are some real inseparable birds."
Congratulations Mathilde & Séverin from everyone here at French Wedding Style! For even more from their gorgeous day check out their wedding film here…
For even more luxurious countryside wedding inspiration check out this pretty countryside inspired Cannes wedding.
Luxurious Countryside Le Domaine du Feyel Wedding Snapshot
Wedding Vendors
Photographer: The French Wedding Photographer | Reception Venue: Le Domaine du Feyel | Wedding Dress: Elsa Gary | Hair and Make Up: Le Salon de Justine | Grooms Outfit: De Fursac | Florist: Le Liseron | Catering: Lorraine Reception | Decoration: Cotton Bird