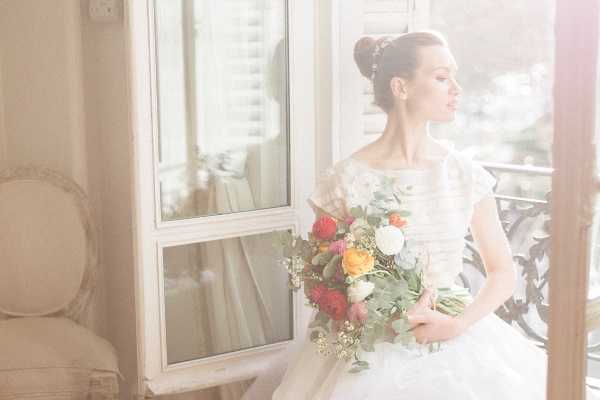 Happy Friday Lovelies, as we draw to the end of the week we are excited to share with you a Luxe Vibrant Paris Bridal Inspiration shoot. We love how vibrant the florals are in this shoot, paired with an elegant timeless white background. The idea was inspired by Gabriella Santos Photography who wanted to create something timeless to inspire the modern bride. Let's get into all the details…
When planning my trip to Paris, I knew I wanted to photograph in the streets of Paris, a timeless, romantic look for future brides to find inspiration in. Weeks before the beautiful blossoms of Paris, my amazing creative team and I wanted to bring color and vibrancy to this bridal shoot.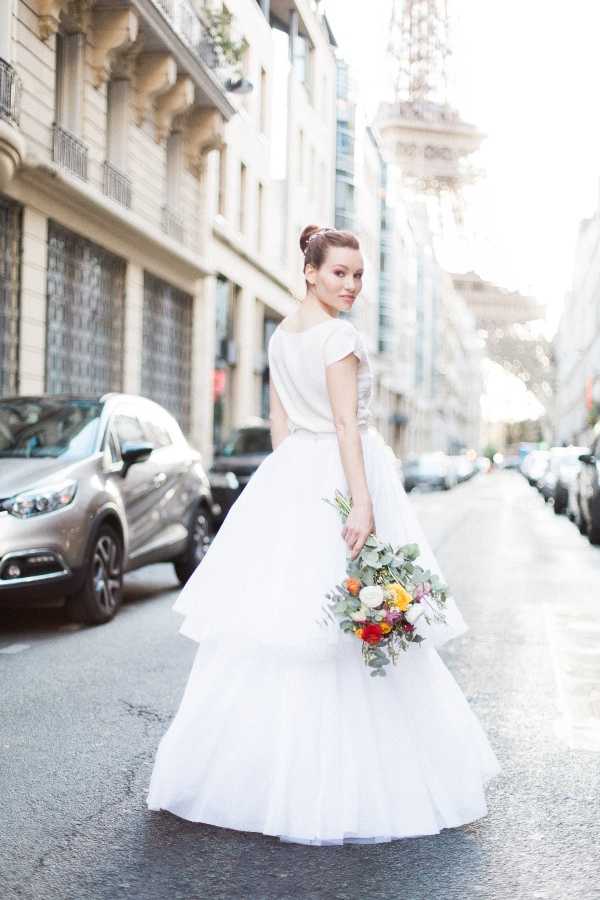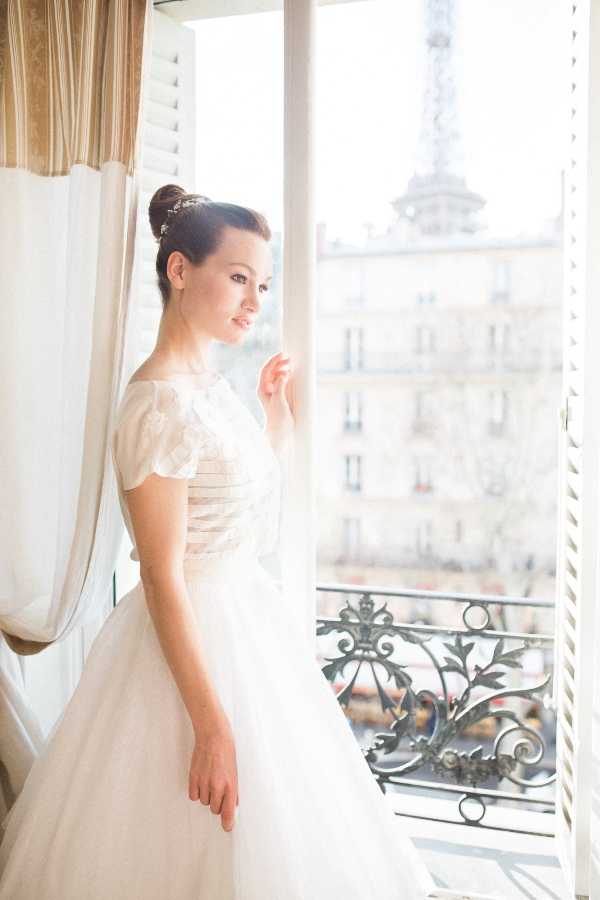 The amazing gown Aurelie is wearing is by Love is Like a Rose – Paris in the Norma skirt and I think the style is so fun and different from a traditional wedding gown. We paired it with a classic hair and makeup look created by Kassandra Stephens.
The vibrant flowers I picked up the morning of, from a local market. I thought the colors against the creams and neutrals of the city paired well.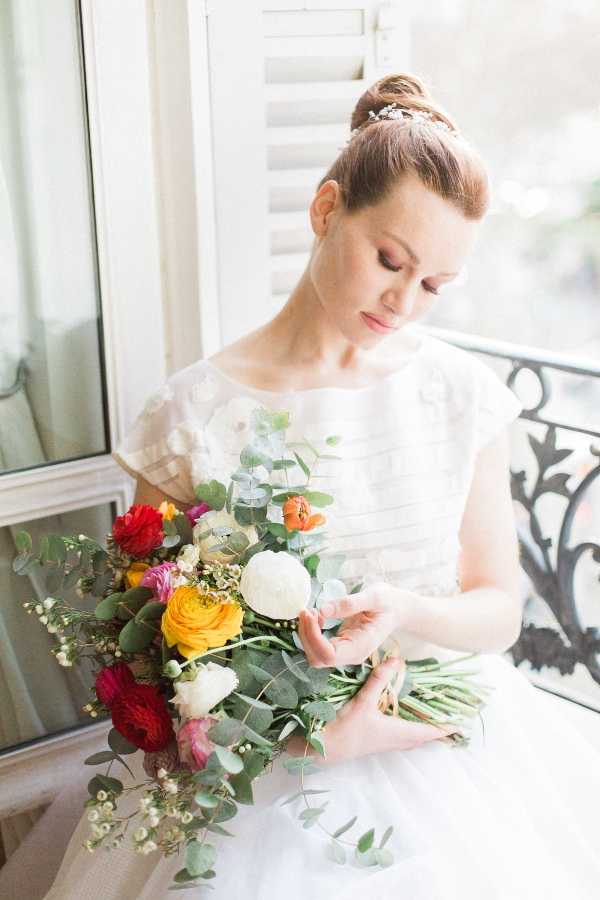 After rain all day, we first photographed inside my apartment with had an amazing view of the Eiffel tower and looked down on the streets below. After, we set outside and the sun popped out just behind the tower for a few minutes of absolute beauty and romance in the most stunning city in the world.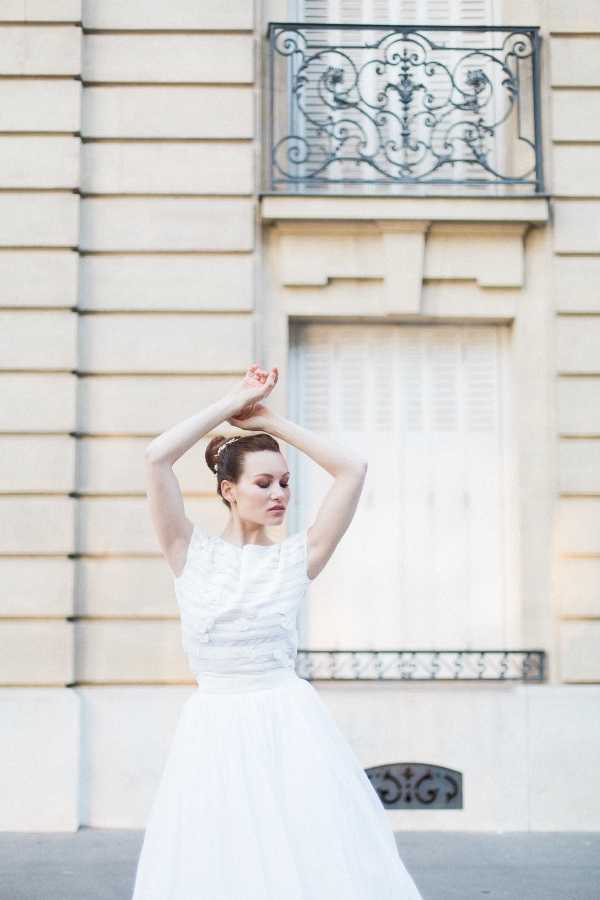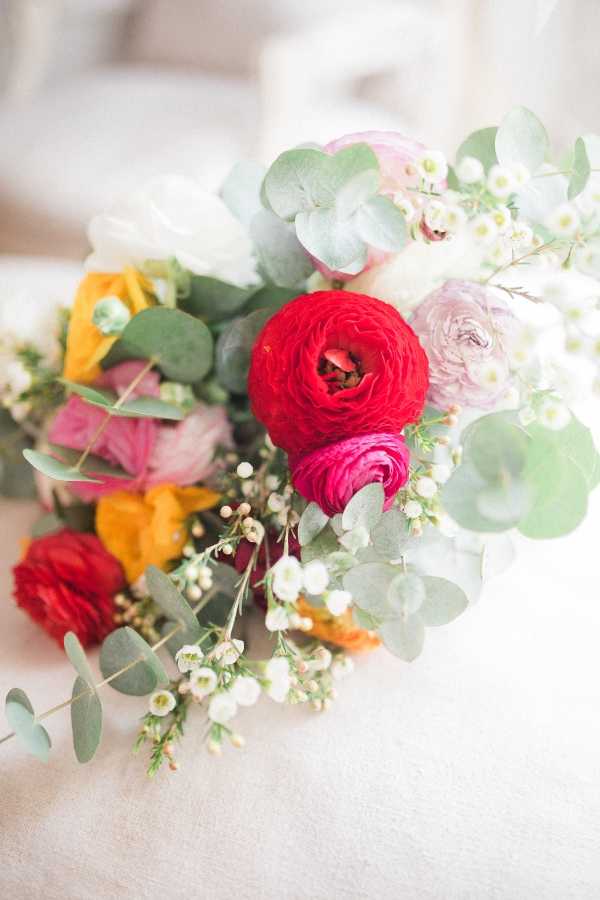 Aurelie is a dancer and the way she effortlessly moves her body. She knew exactly how to pose which was so fun for me as a photographer.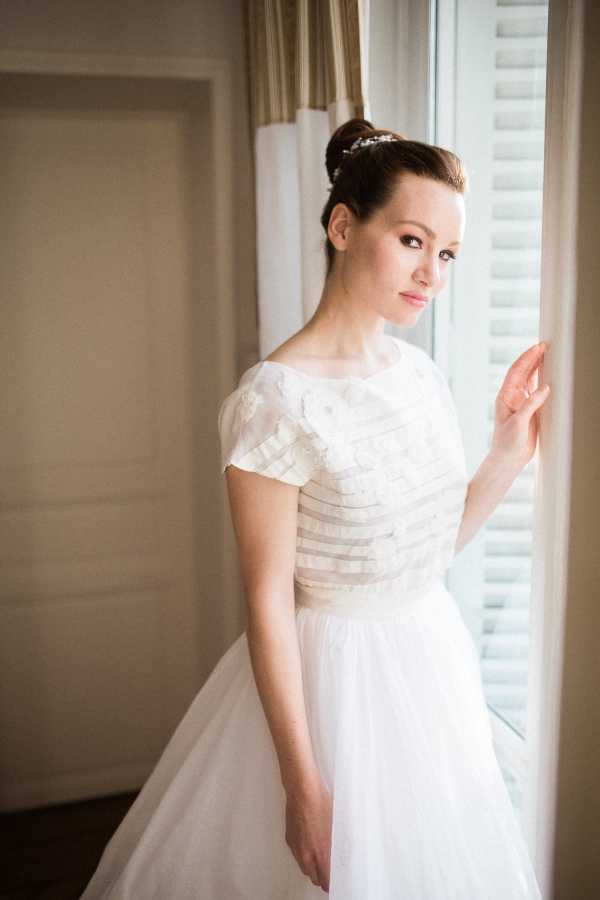 Oryx Production was a part of this great collaboration as well and his video shows such a unique and different view of our shoot together.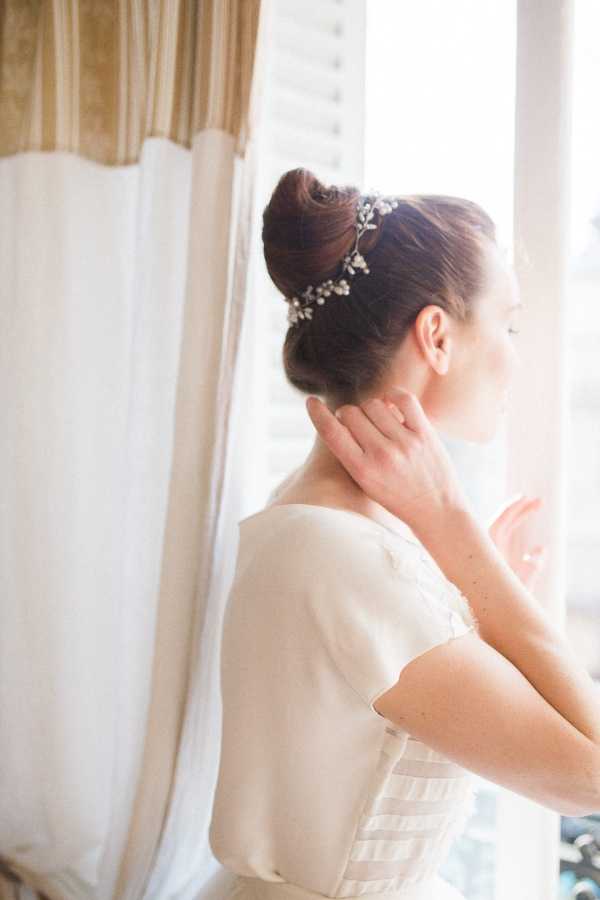 This shoot is a favorite of mine because of its simplicity and timeless feel.
Thank you to all the wedding vendors that took part in creating this Paris bridal inspiration shoot!
Luxe Vibrant Paris Bridal Inspiration Snapshot
Wedding Vendors
| Photography Gabriella Santos Photography | Dress Love is Like A Rose | Hair and Makeup Kassaundra Stephens | Videography Oryx Production |