Whether you are already married, in the midst of planning your wedding or read wedding magazines, you will know that the wedding budget is a beast hard to control and always being talked about.  Whether a wedding day accessory or fashion accessories, with shrewd research there are fabulous products available that allow you to lower your wedding day accessory budget, and not your expectations of what you want or any of the sparkle!
Jon Richard is a competitively priced jewellery and accessories retailer, who can help you achieve your dream bridal look with their wide range of wedding jewellery for every bridal style.
In addition to being able to order your bridal jewellery through their online shop, if like me you like to see sparkle in real life before purchasing, Jon Richard can be found in 110 Debenhams stores in the UK as well as Allders, Elys, James Selby and Vois, but check to find the nearest Jon Richard stockist to you.
But enough with all of the words..  when it comes to sparkles it needs pictures!  So here are some of my favourite bridal looks accessories with Jon Richard sparkles.
Dress: Claire Pettibone Decoupage, Earrings: Vintage Double Crystal Drop, Hair Comb: Pearl Navette Crystal Comb,
Bracelet: Diamante Oval Crystal Statement Bracelet,  Earrings: Crystal Bar Peardrop Earring, Dress: Ines di Santo,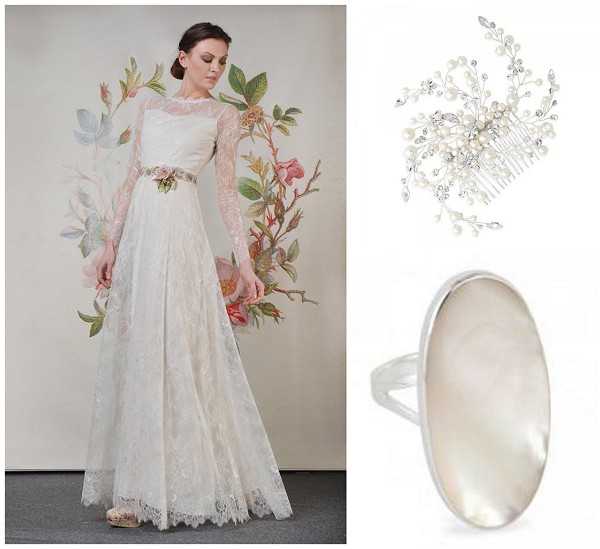 Dress: Claire Pettibone Decoupage, Ring: Statement Mother of Pearl Oversize ring, Hair Comb: Devoted Sparkling Crystal and Pearl Spray,

Comb: Daffodil Comb: Necklace: Pave Flower and Diamante Crystal Y Drop Necklace,  Dress: Cymbeline,
Be sure to visit Jon Richard online to find more budget friendly wedding jewellery
Happy Shopping!

Post brought to you by Jon Richard.