My heart was captured by the Loire Valley when we visited for the teamamour boho inspirational shoot and I am delighted today to be showcasing another Loire Valley Wedding Venue, Château les Noës Blanches.
Set in the beautiful Loire Valley, Château les Noës Blanches was once used to house dignitaries and renowned high profile clients.  Just outside the famous motor racing town of Le Mans and only 4 hours by Eurostar from London St Pancras,  the Chateau is nestled in 450 acres of gardens and private estate.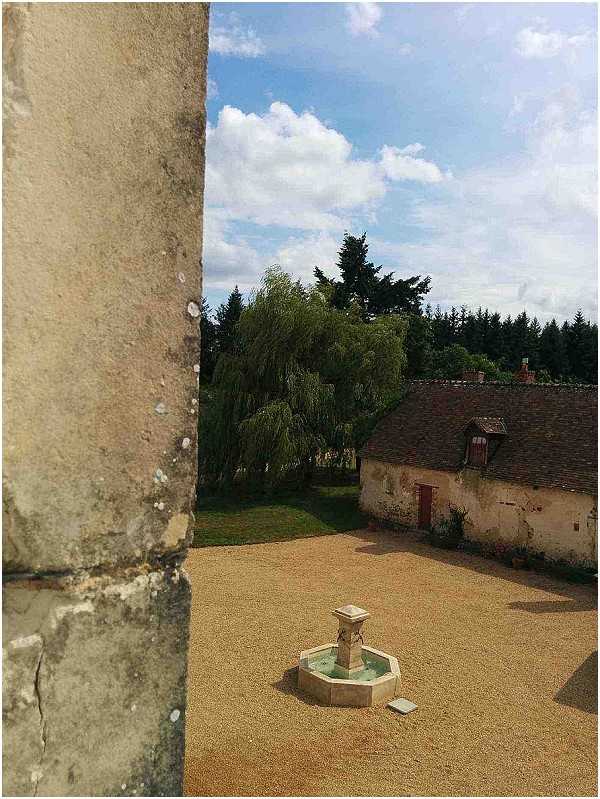 The Chateau first appears on archive documents around 1540, during the reign of king Francis I, but the original building is in all likelihood much older. Like any venerable old house, with each generation it has undergone modification and refurbishment to bring it up to date for the time, and this generation has been no exception.
The Chateau has been loving restored by its current owners, providing an elegant and distinguished backdrop for events, weddings or simply a few days amongst friends and family.  Le Mans also part of the TGV network, meaning that you can be enjoying a day out in Paris in under 1 hour!
Upon entering the Chateau you are met with the courtyard and heart of the estate, with it's picturesque fountain. As a setting for your  wedding day, the grounds and gardens extend out 450 acres in all directions around the chateau. From the fountain in the courtyard, to the lawns and gardens, past the boating lake and on further to the oak and pine forests beyond.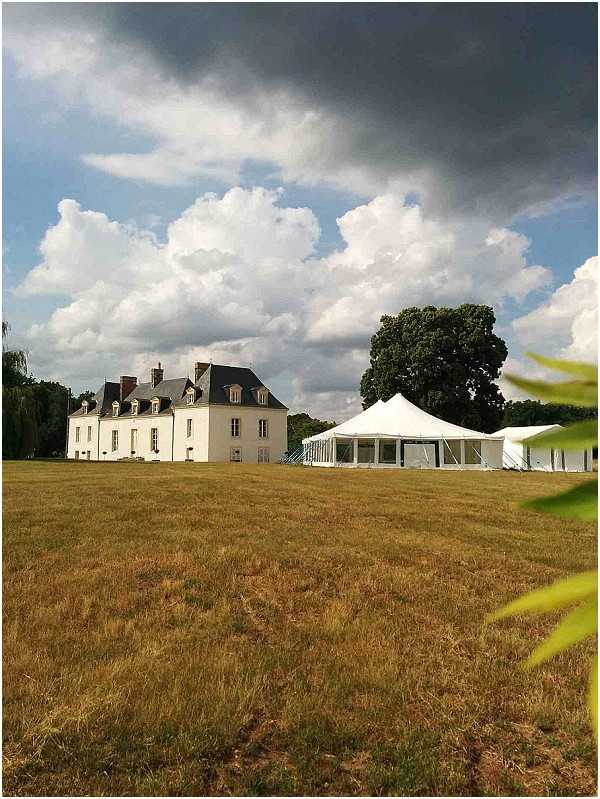 Weddings at Chateau les Noes Blanches are fairytale, with outdoor weddings running from May through to September, but demand for this beautiful venue is high!  The Chateau only take one booking per week in order to ensure enough time to settle in and prepare for the big day.
For your wedding day, the Chateau, grounds and pagoda marquee are all equipped with the necessities (furniture, coolers, equipped catering tent etc.) to comfortably handle dining events for up to around 170 guests.
Exclusively yours – feel at home
The Chateau and gardens are always provided on a completely exclusive basis, which means whole domain is completely yours for the duration of your stay. This is a huge plus as it means you are entirely 'at home' – with no owners living in part of the Chateau, and no possibility of other weddings occurring at the same time.
The Chateau also provide a full range of services – from catering though to wedding planning – but nothing is imposed, so you are free to pick and choose the parts that suit you and your budget. The château itself is designed to accommodate 15 guests, but the Chateau team have a comprehensive list of local guesthouses, gîtes and hotels that you can find here to house the remainder of your guests very near-by.
The Chateau team says: "We work with a team of excellent  local and regional suppliers and for
all these reasons we are able to create the wedding of your dreams with a week or a memorable weekend with friends and family. Remember that  Château les Noës Blanches becomes your home throughout your stay and you can plan what you want according to your budget."
Fallen in love with Château les Noës Blanches and the beautiful Loire Valley?
To find out more about how Château les Noës Blanches can be your wedding venue visit www.noesblanches.com/en/ or email [email protected]
Wedding Venue Details:
Website: www.noesblanches.com
Emails:[email protected]
Telephone:
Facebook: www.facebook.com/
Pinterest: www.pinterest.com/noesblanches/