The Loire Valley conjours up dreams of lush pastures and romantic fairytale wedding Chateau and today's real Loire Valley Castle wedding of Kimberly and Brock does not disappoint.  Last September, Kimberly and Brock both said yes in an intimate chapel with their closest friends and family, and celebrated their union in the Romantic Royal Family Castle.
The bride and groom got a ride back to the castle on a horse-carriage. Everyone met on the terrace in front of the castle for champagne and canapés, in the late afternoon warmth. Later, the party gathered in the Theater room to listen to a young niece of the bride singing on stage, in honor of the newlyweds. She was followed by a magician who mesmerized the guests with his talent and made a table fly, doves fly out of his sleeves as his hands were on fire.
After an elegant dinner, the show continued as the crowd gathered to watch a firework outside the castle, which immediately set a party mood. Everyone then got together inside and danced until the end of the night.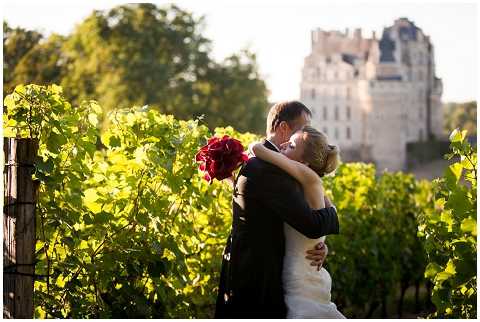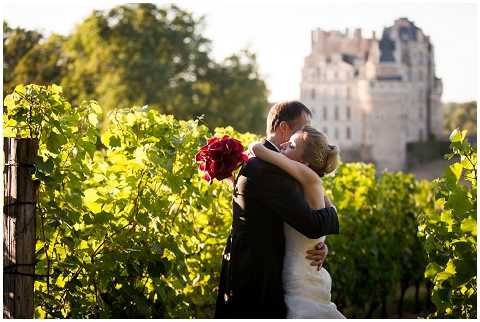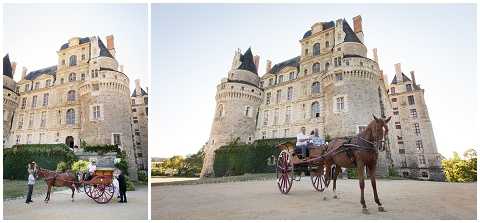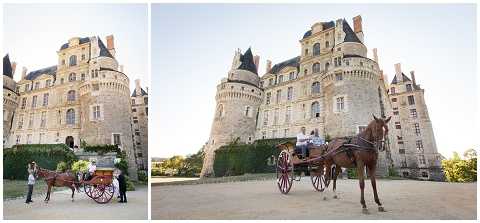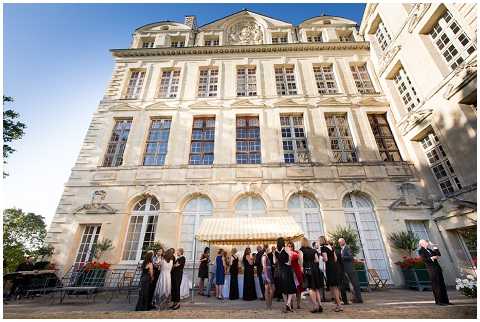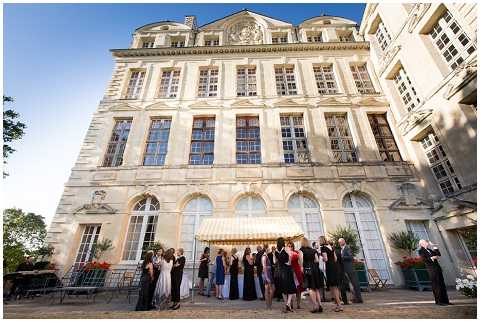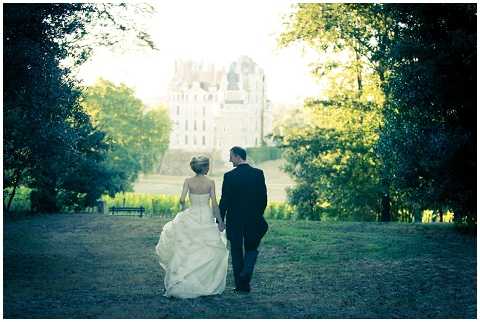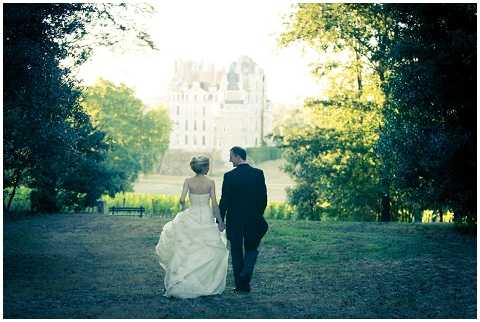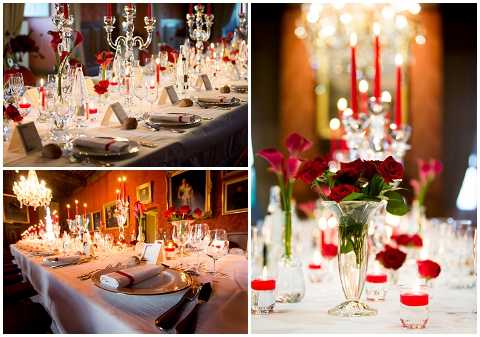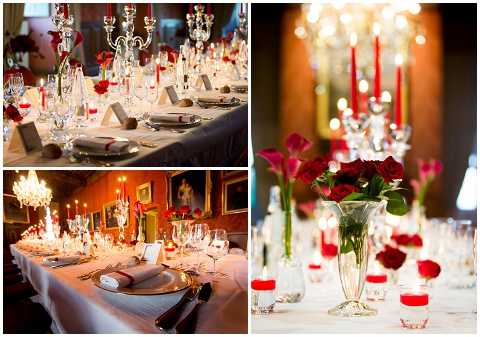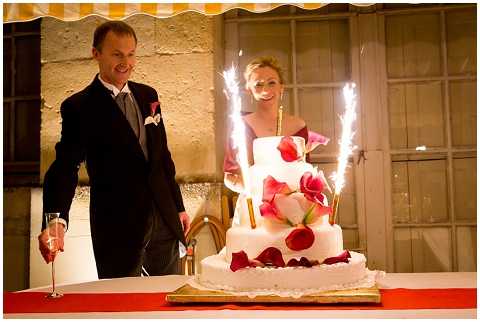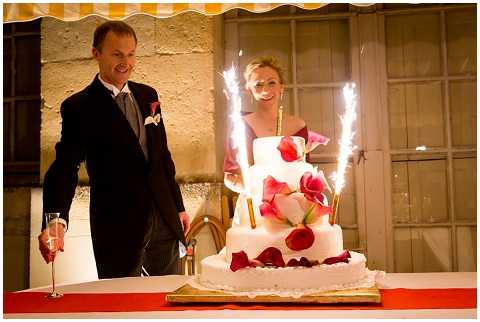 Chateau de Brissac has just beautiful architecture and a dramatic backdrop for your wedding.
Monique xx
Wedding Suppliers France:
Wedding Planner: Chateau and Villa Weddings
Wedding Photographer: Studio Champar
Videographer: Elite Video
Venue: Chateau de Brissac
Celebrant: Colin Ward
Wine & Champagne: Bredif
Make up: Poudre emoi
Catering: Hardouin
Music: Lebel Orchestre
Horse and Carriage: Dominique Roy
Flowers: A Fleur et a Mesure