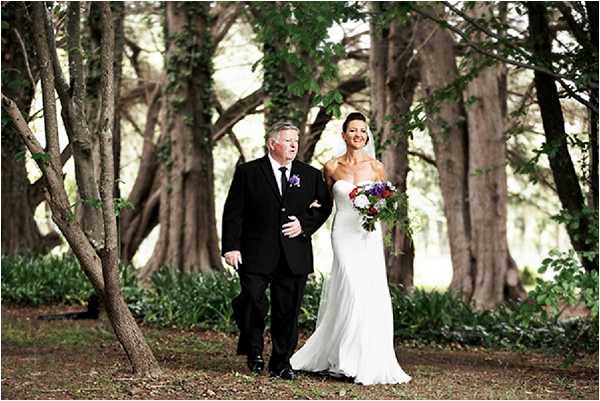 We are starting off February and opening the doors to The Study as we introduce lifestyle wedding photographer in France, A Very French Wedding.   The man behind the lens is Ian Wallace, a professional photographer with many years of experience working for top magazine titles where he honed his skills working with models and hair and makeup artists on frantic paced shoots for highly critical clients.
Now based in the South West of France, but traveling all over Europe to captured weddings, we managed to catch up with Ian and find out more about the man behind the lens.
How did you become involved in wedding photography?
Whilst working as a professional lifestyle photographer, friends and family who loved my very natural 'capture the moment style' regularly asked me if I would shoot their weddings for them and my passion for this grew from there.
What skills do you think that it takes to be a fabulous photographer to accurately record someones day?
I have fabulous organisational skills honed from years on fashion and lifestyle shoots. To be able to think on my feet and react to any situation as it happens. I have the technical and creative skills to produce beautiful images during a day that can be very fast paced and fluid. Most important of all is my skill to interact with the bride and groom, making them ease so that the images portray this.
I like to be as inconspicuous as possible so I can capture the moment and I am known for a sense of humour that again makes people feel relaxed so they enjoy the day.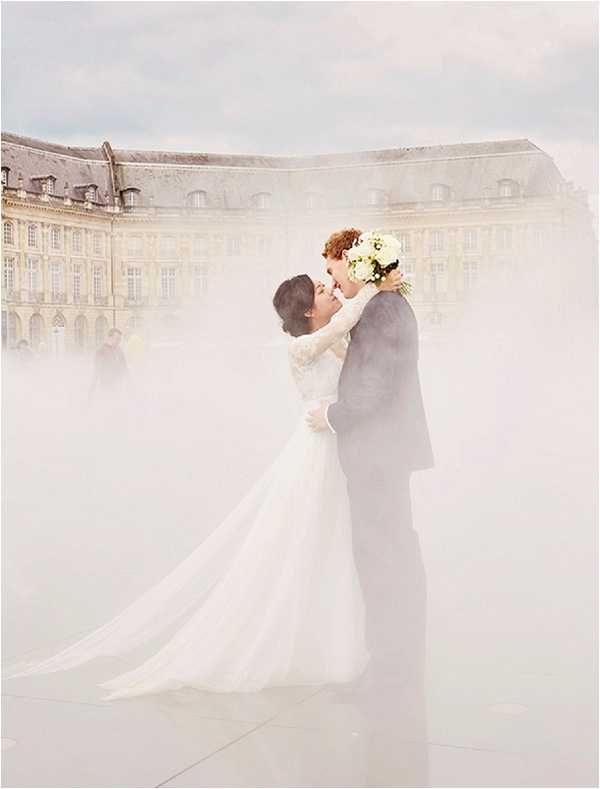 Can you describe your brides and grooms, and the styles they have?

Because I have photographed weddings in different parts of the world the brides that I have photographed have all had a very different style. One of the most important aspects for me as a photographer is to discuss style with the bride in depth, so I understand exactly how she would like to portrayed on her wedding day.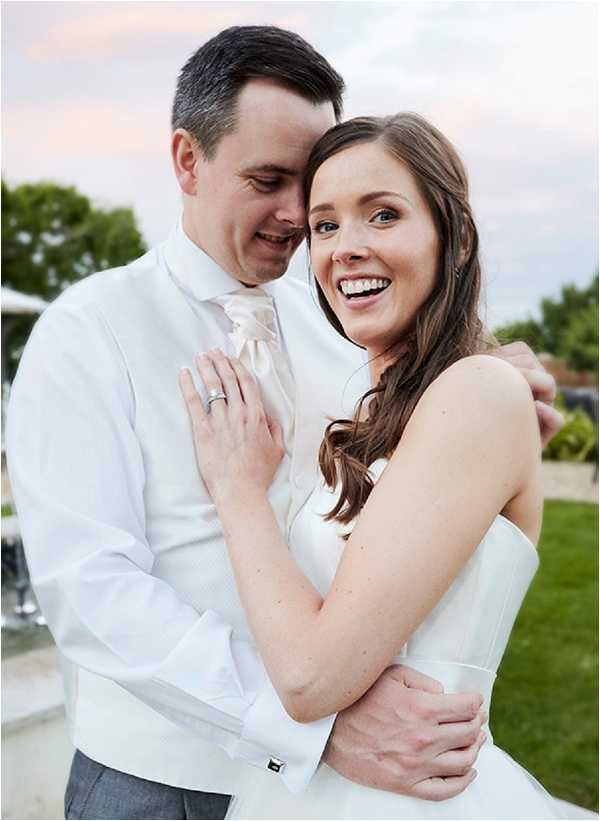 How does working with a destination couple differ from a domestic couple planning a wedding in France?
For me it doesn't matter where the couple live. If they live locally I like to meet up in person with the prospective couple. However if the couple live overseas I am happy to talk face to face on Skype and will make every effort to spend a day or too before their wedding at the venue, so I can get a feel for the style of the location and meet the couple if at all possible.
What is your favourite part of the photography process for a couple getting married in France?
Without doubt it is the stunning locations here in France – so many beautiful venues and buildings that enable me as a photographer to produce the most beautiful images for the couple. For any bride what could be more romantic that getting married in a French chateau.
What is the funniest story about being a photographer
Whilst doing an engagement shoot on farm, a group of very naughty piglets decided it was highly amusing to run through my legs making my job rather difficult. However everyone else thought it was hilarious, but fortunately the shots were great and everyone, including the piglets enjoyed the day!
What is the best thing about being a photographer?
Doing something I have loved ever since I was a teenager. The creativity, the opportunity to travel and meet incredible people and tell a story through pictures.
What 5 things are little know facts about you|?
I have recently started keeping bees
Appeared in a 'Beadles About' episode when the bride got stuck in the car at the church, funnily enough it was as the wedding photographer!
I am a mad road cyclist and love riding up mountains
I volunteered as a surf lifesaver for 12 years in Sydney
I've always wanted to learn to fly
Tell me about your services and packages
I am happy to photograph weddings, engagement sessions and  family portraits.
I like to keep my packages as simple as possible with no hidden costs, this is important for my clients so they know what they might need to budget when planning their wedding.
Typically my coverage would start with the preparation, make-up, dressing etc, through to the first dance, but as all weddings are different I am always happy to discuss any extra coverage that is needed.
Contact Details for LifeStyle Wedding Photographer in France: A Very French Wedding
Website: www.averyfrenchwedding.com
Instagram: www.instagram.com/averyfrenchwedding/
Save
Save
Save
Save
Save
Save