During the wedding planning and especially on wedding blogs written by women, it is so easy to forget the grooms and their styling.  So today (purely for the grooms of course) I am going to take a look through the handsome grooms featured in the real life weddings.
Not all the real life weddings submitted to French Wedding Style have individual grooms and groomsmen shots, so here are the top photos of the gorgeous grooms featured on the blog.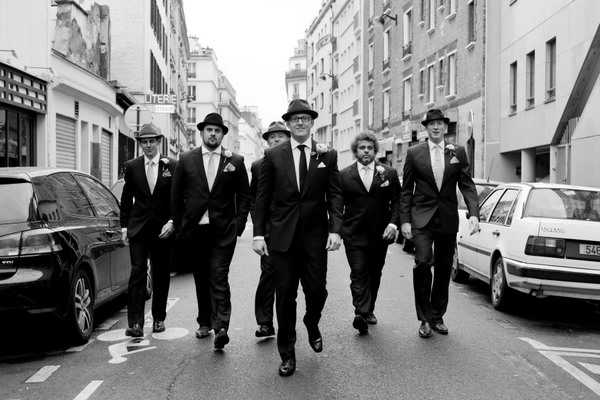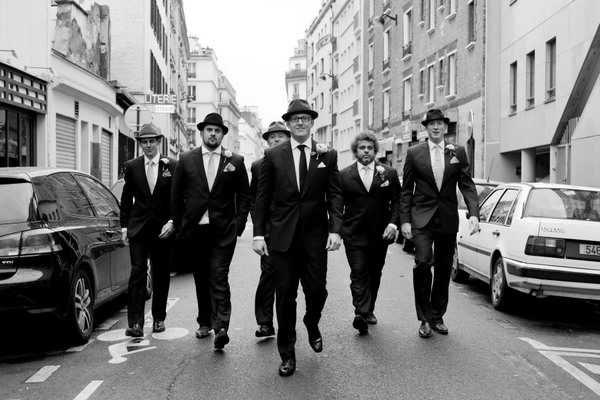 Craig and the groomsmen walking through the streets of Paris to La Maison France-Amériques for Craig's wedding to Jane organised by Fete in France.
For Andy and Loan's relaxed wedding in Biarritz, Andy wore a Hugo Boss Red Label suit.
Thibault wore a chic Smalto Italian suit for his Parisian DIY wedding to Beatrice at Nogent Sur Marne, Paris.
Anthony opted for a traditional two piece suite with cream waist coat for his intimate wedding to Anna in the Dordogne.
Chetan wore a morning suit by Amber Doyle at Against Nature Atelier for his Chateau wedding to Jessica at Chateau d'Eslimont.
Micheal and his groomsmen looking very dapper in their tuxedos and bowties, fitting for the glamorous Saint Tropez wedding celebrations to Marloes.
Thor has a very dapper and James Bond esque quality about his grooms outfit to Berglind at Chateau Challain which even includes a pocket watch.
Part of the beauty of hiring your own french Chateau for your destination wedding is that the styling does not have to conform to the traditional, your gorgeous groom can wear his own style for your wedding day.
Dan and Caroline held their wedding celebrations at Chateau du Puit es Pratx with a rustic french theme.  Dan chose his own outfit to fit the theme from high street retailers TopShop and H&M, with groomsmen to match.
I would love to know which is your favourite gorgeous groom and their wedding style.
Monique x x