More fabulous bridal wear delight on the blog today with Mayalu the Leila Hafzi Bridal Collection 2013.  You may remember from my feature on Leila's previous collection that her ambition is to develop a production cycle that is totally environmentally friendly and she is a member of the Norwegian organisation known as the 'Ethical Trading Initiative'.
The third LEILA HAFZI Bridal & Red Carpet Collection in the Royaye Sefid series – "Mayalu" (meaning "My Love" in Nepalese), the title reflects the dresses' intent, which is to celebrate love.
French Wedding Style Blog – © Leila Hafzi
Inspiration finds the Designer wherever cultures meet and interact.  The collection builds on the strings of prayer flags hanging across rooftops and above the streets of Kathmandu in Nepal. Worn by the wind and sun, their sharp edges grow soft and ruffled, a look, which may be found throughout the collection in details of rough edge cut silks to compliment the overall femininity of the designs.
As with all Royaye Sefid Collections, the gowns and styles are available in soft colours as well as a variety of brighter colours for Red Carpet and other special events.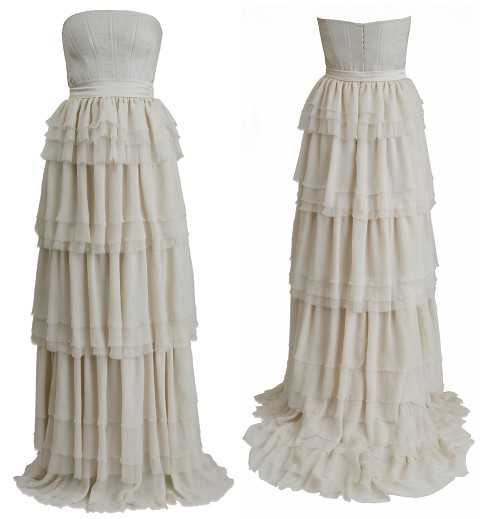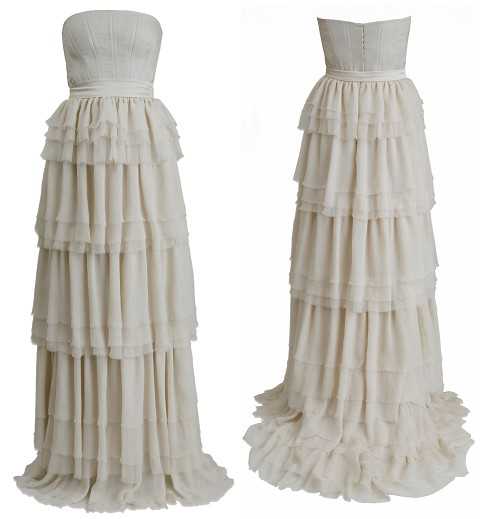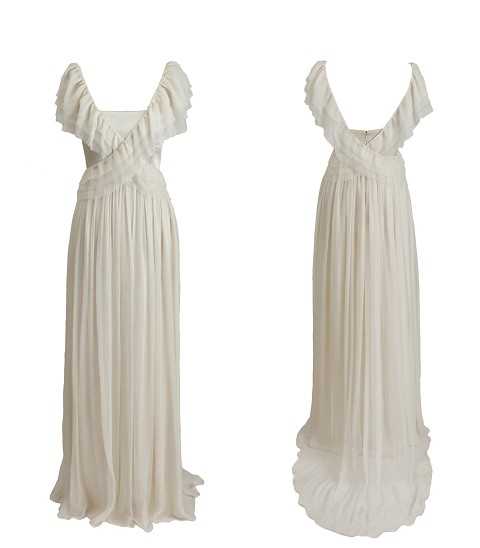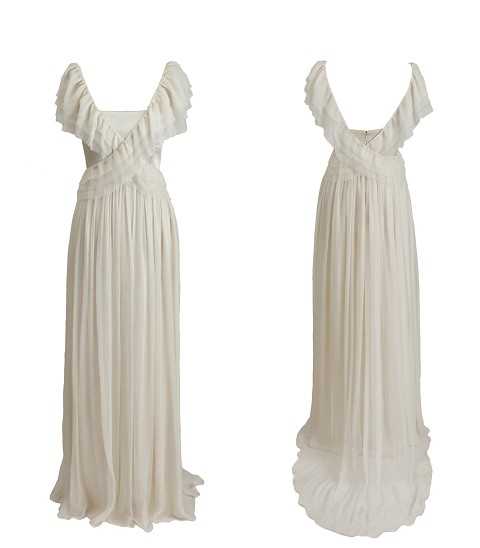 Leila Hafzi dresses  are available at  Metal Flaque in Paris or for a list of other stockists visit www.leila-hafzi.com
Not only stunning designs but helps your wedding carbon footprint!
Monique xx