Today I am flying into La Rochelle for a short stay in the Poitou Charentes region and it seem the perfect time to share with you a romantic engagement photo shoot from La Rochelle by Modaliza Photographe.
Melissa and Guillaume live in La Rochelle and wanted their photo shoot to encapsulate the beauty of the city  that they love including the port and the beaches.   The theme for the photo shoot was relaxed romance which Modaliza Photographe captures in a mixture of colour and black and white photos.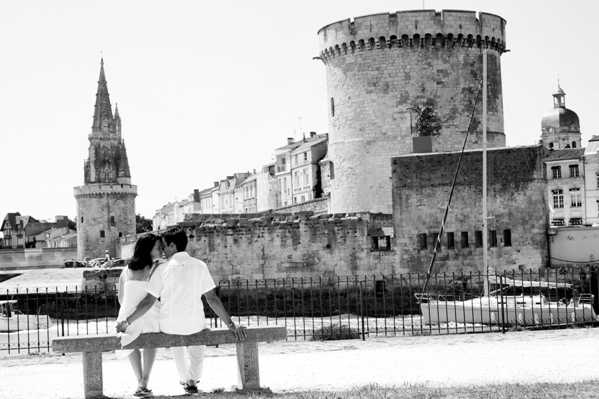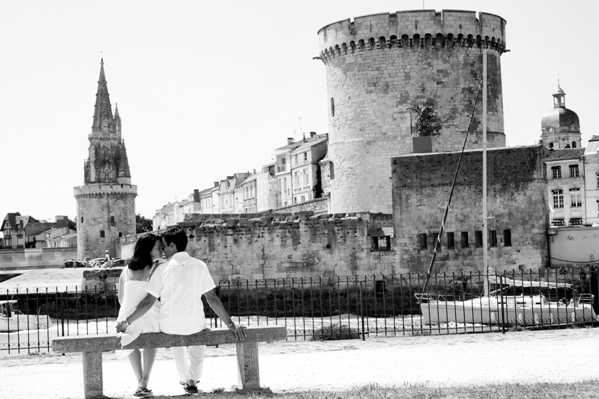 As a former fashion photographer Modaliza Photographe uses her experience of reading people to truly capture their emotions during their photos shoots.
Thank to Modaliza Photographe and Melissa and Guillaume for sharing their La Rochelle engagement shoot with us.
As I am in the area, I look forward to exploring the beautiful city and those lovely beaches.
Monique x x