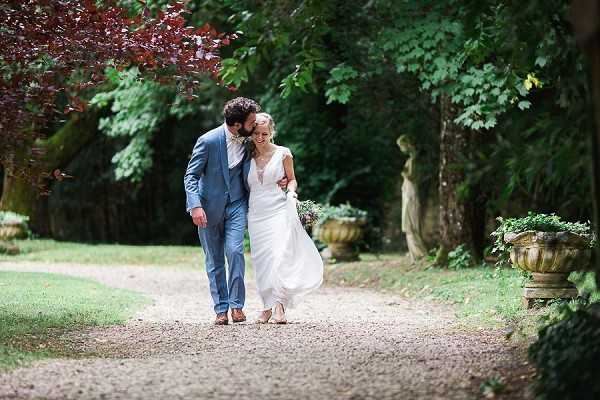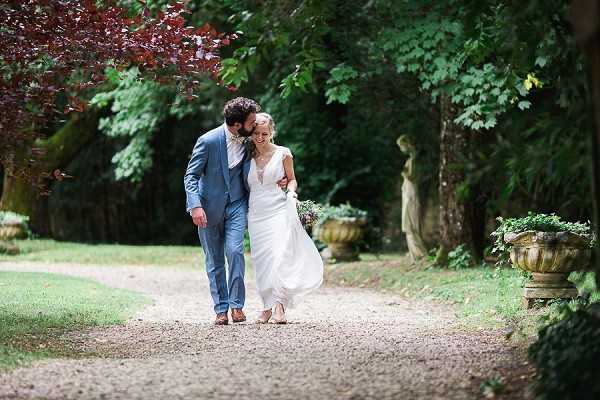 Good morning lovelies, we hope your November is going great so far! On the blog today we have for you a La Chartreuse des Eyres Vintage Bordeaux Wedding to kick start your Tuesday!
Elodie & Clement's wedding at La Chartreuse des Eyres near Bordeaux may have started with rain but this did nothing to dampen our couples love and enthusiasm! Elodie looked beautiful in her lace capped sleeve Gwanni wedding dress and Clement's Artling suit certainly gave off the dapper look. Throw in some wonderful wild blooms from Les Mauvaises Herbes and a vintage blue 2CV (you can't get more French than that now can you!) and you have a classic French wedding.
So if you're looking for some quintessential French wedding inspiration to start you off on your planning adventure then you must see this gorgeous day! We love all the beautiful emotions seen throughout these images captured fantastically by photographer Sylvain Bouzat who will now be walking us through this Vintage Bordeaux wedding…
"Elodie & Clement's wedding was in Podensac, a little town close to Bordeaux, the famous French city wine at La Chartreuse des Eyres."
"The rain was here in the morning but the couple stayed happy and with good vibes."
"Friends and family were close to the couple during the preparations, it was a funny moment with gifts from the bride and groom (Dior make up for the girls and bow tie's for the boys)."
"Then everybody went to a beautiful church in the countryside in a small village called Bouliac. Clement arrived to the church in an old blue Citroen 2CV, a classic French car. It was a classic wedding in a beautiful and old church."
"We then went back to La Chartreuse des Eyres (the newlyweds in the famous Citroen 2CV) for a nice and Jazzy cocktail which had a good ambiance."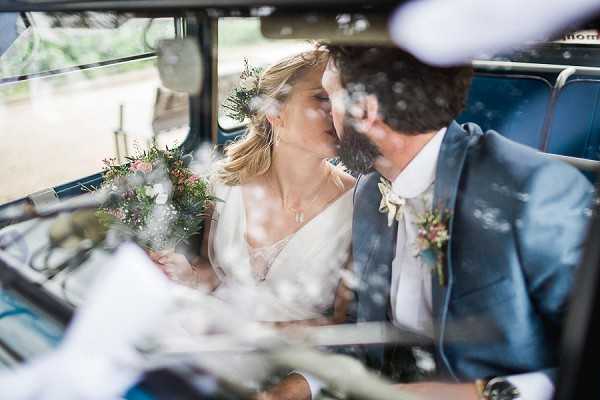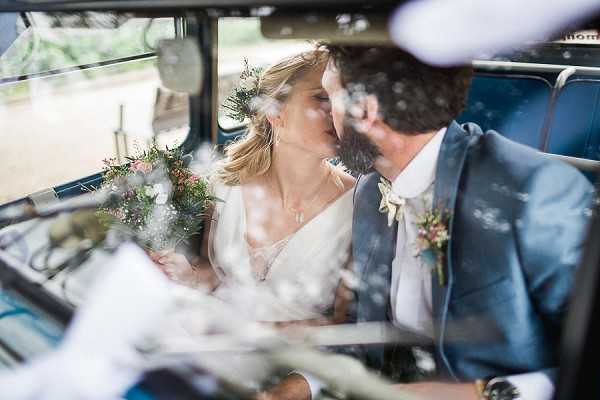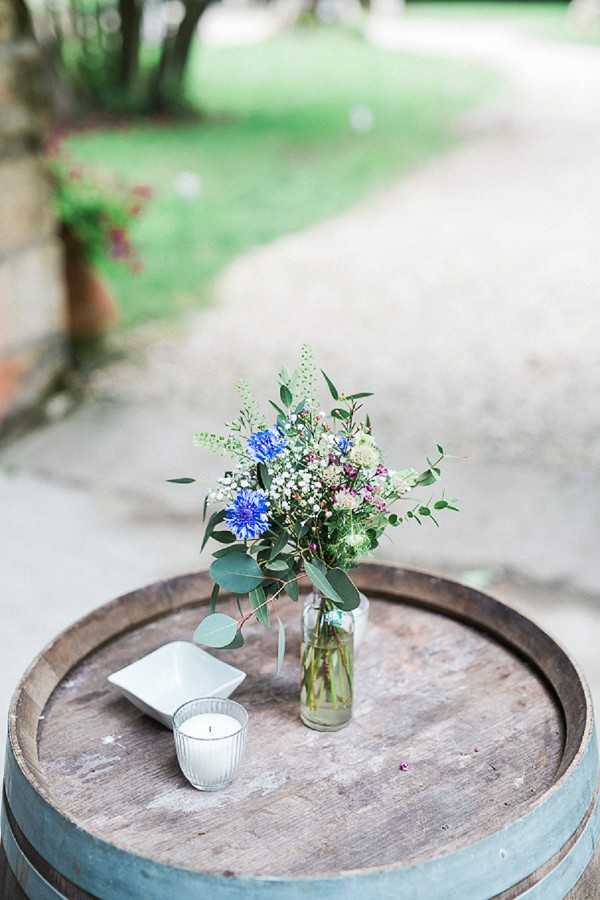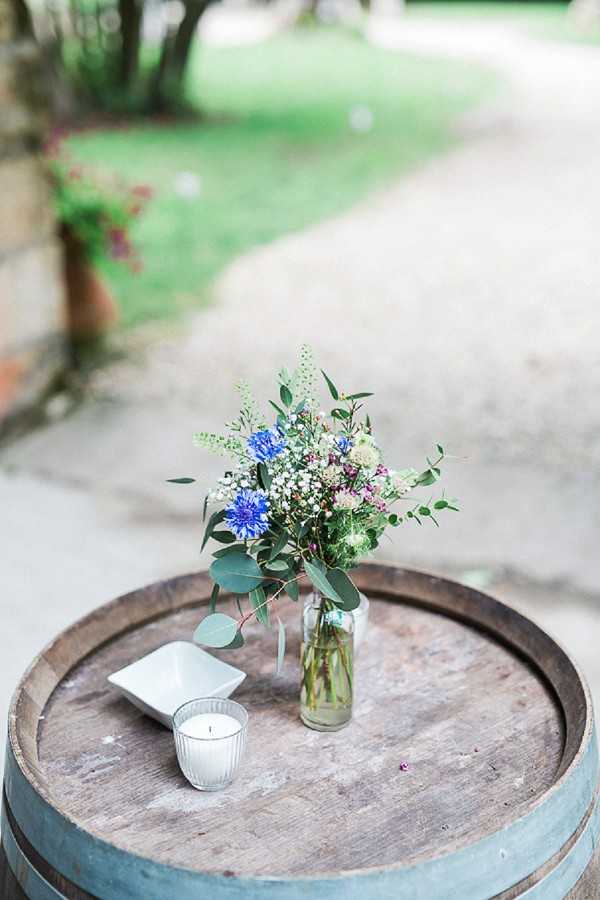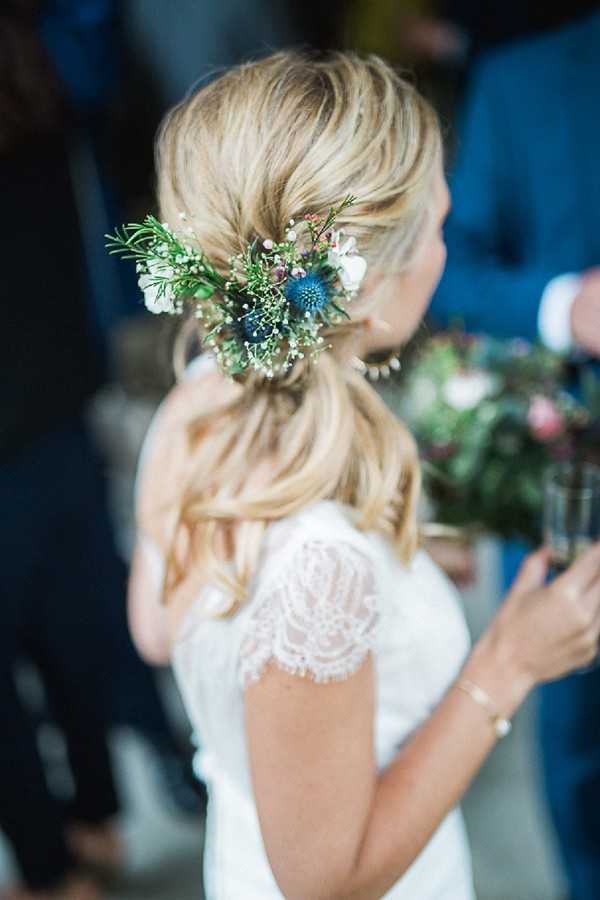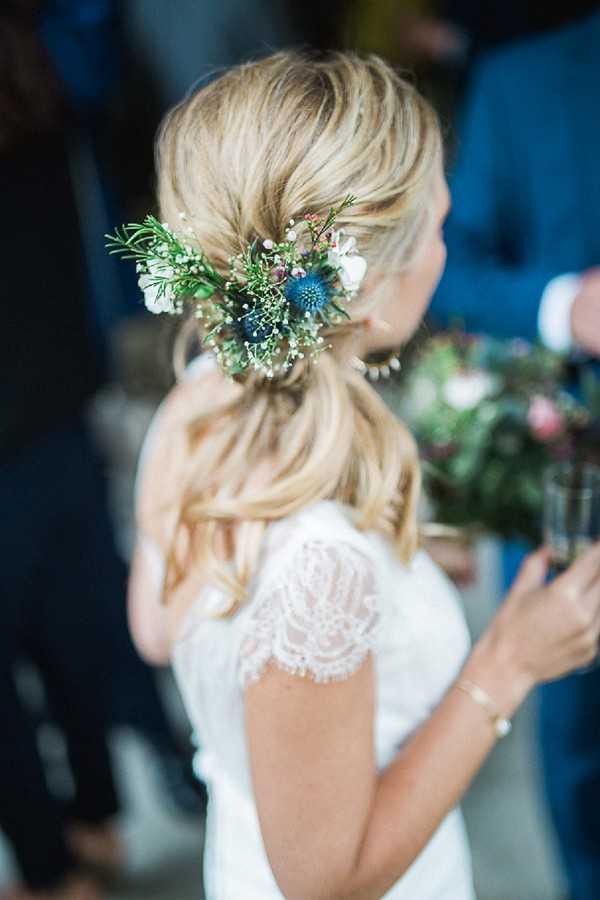 "I received a lot of congratulations about the nice shoot between Elodie and her Grandpa. We can see a real and authentic complicity. I personally love this true moment of love and emotions."
"We can see that the couple are really close and truly in love. It was easy to capture real moments, complicity, and nice expressions under the trees and leaves."
"There was a epic bouquet toss and then everybody came into the reception followed by the newlyweds with lots of energy. "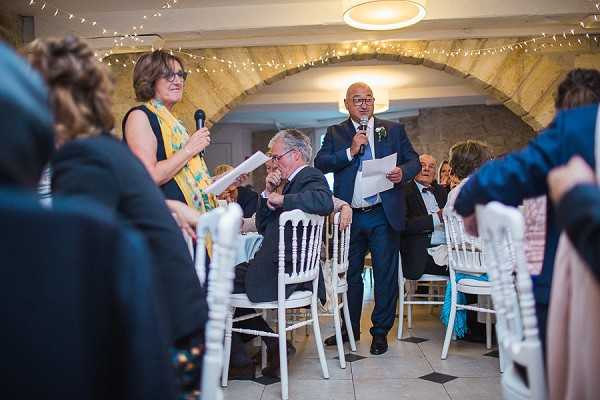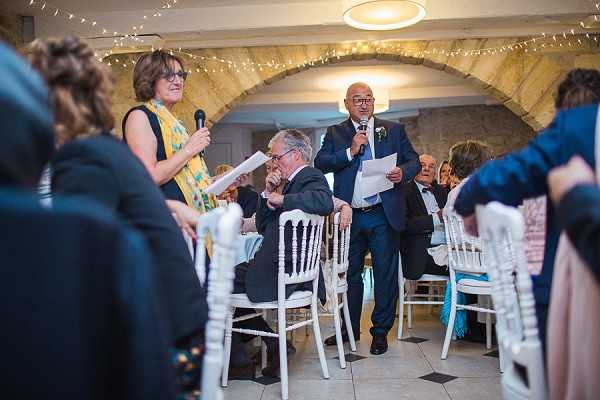 "There was some speeches, some were very emotional (mother and father) and some were completely crazy (Clement's groomsmen was completely amazing)."
"And finally everybody came to the dance floor until the party ended."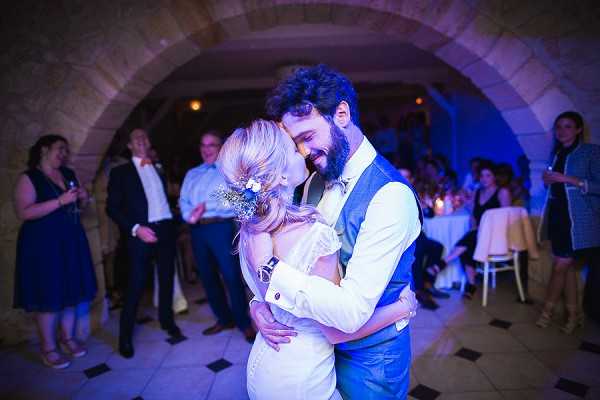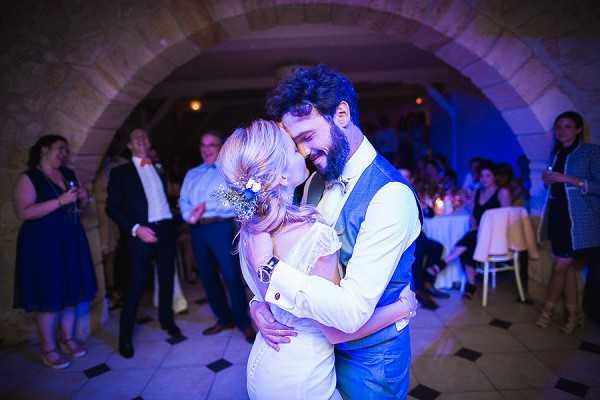 Congratulations Elodie & Clement from everyone here at French Wedding Style!
For even more Bordeaux wedding inspiration check out this Château Smith Haut Lafitte Bordeaux wedding.
La Chartreuse des Eyres Vintage Bordeaux Wedding Snapshot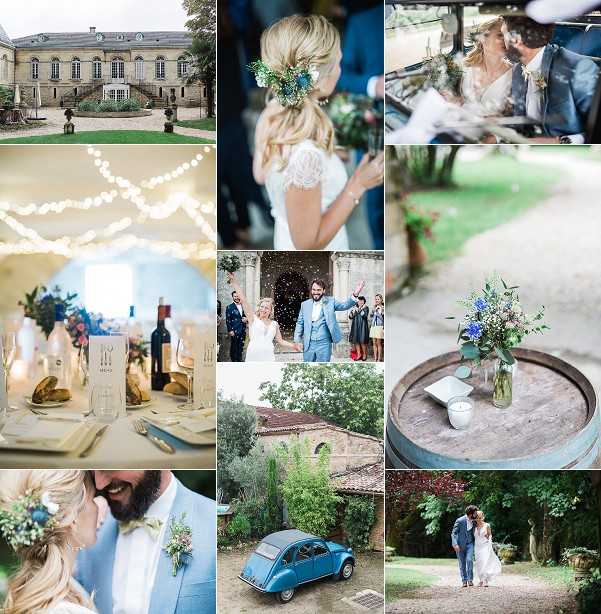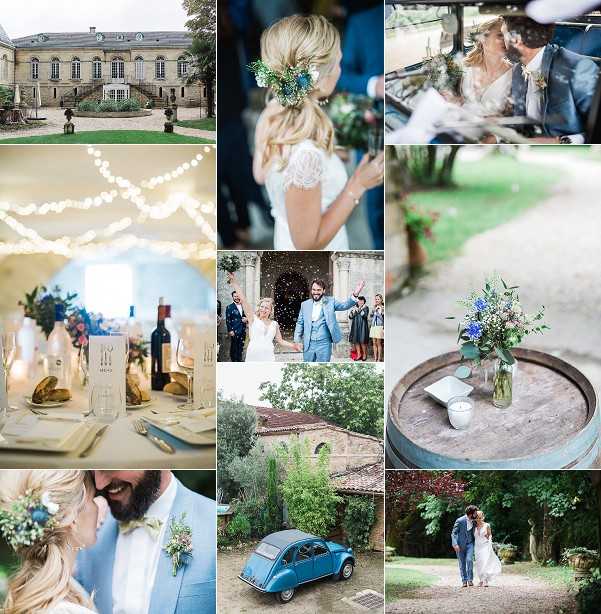 Wedding Vendors
Venue: La Chartreuse des Eyres | Photographer: Sylvain Bouzat | Wedding Dress: Gwanni | Grooms Outfit: Artling | Florist: Les Mauvaises Herbes