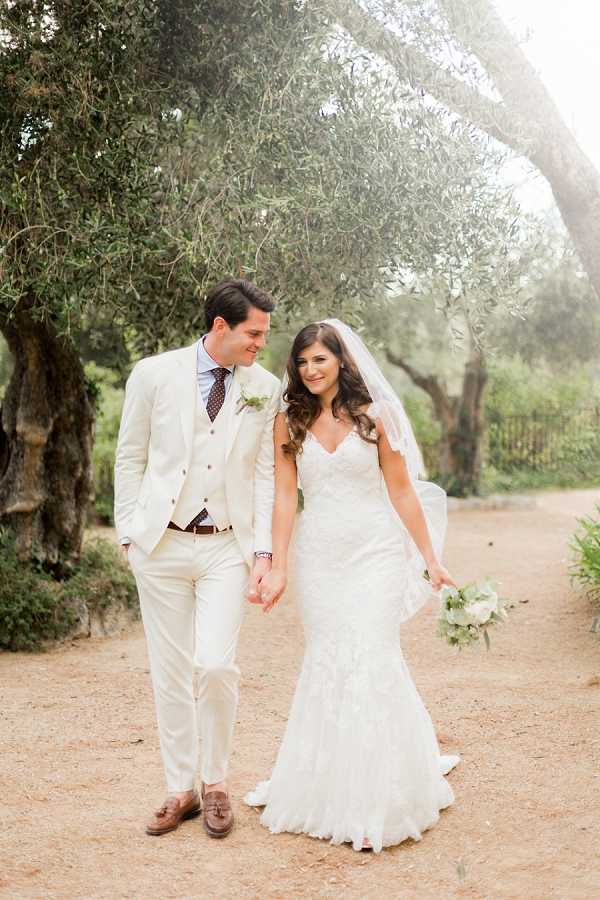 Hello lovelies, warming us up this Monday morning is the gorgeous sunshine in our La Bastide St Antoine Grasse Real Wedding. Our gorgeous bride and groom Sara and Tom decided to tie the knot on the beautiful French Riviera with their friends and family.
There to capture all the magic of the day was FWS vendor Claire Macintyre Photography. British-born, English speaking wedding photographer Claire who likes to travel around France in her luxurious camper van capturing her couples special days, loves to capture real emotions during a wedding day and wants her couples to feel comfortable and happy in front of her lens.
From their romantic outdoor wedding ceremony to their beach reception at La Mandala in Cannes, Sara and Tom enjoyed a glamorous, fun filled day. This Grasse real wedding even included a few famous faces; Ferne McCann and Billie Faiers from the real life soap The Only Way is Essex among other cast members.
We'll now pass you over to our stunning bride who will be walking us through her big day…
"Tom and I have two dogs, Lula and Snoopy. On Christmas Eve 2015, Tom told me we were going for a Christmas Eve walk in Thorndon Park in Brentwood which is very close to where we live and where we like to take our dogs walking. We stopped in a secluded area near a bench. He got down on one knee and asked me to marry him. I was completely shocked. He said he wanted to do it with our two dogs with us and somewhere that we will always be able to return to. I called our families immediately and it turns out they all knew, Tom couldn't keep it a secret. He had planned a party with our family that evening which was also another surprise. It was the most wonderful day and the most wonderful Christmas."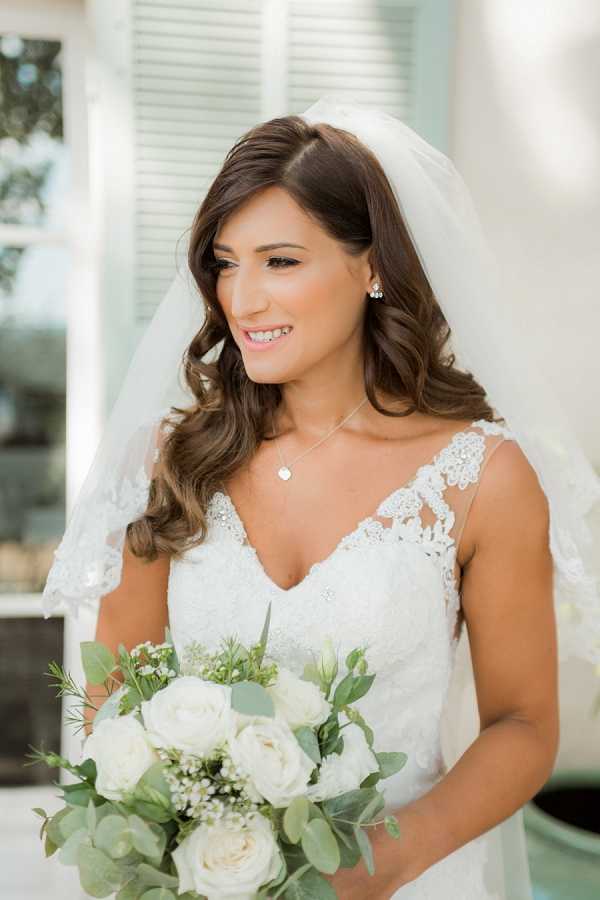 "I had always wanted a wedding in the sun and by the sea and there was no better place for me than France. I have family there and as a child used to go to the Cote D'Azur on holidays. I wanted a classy and fun wedding and Cannes was the obvious choice. A lot of the beach venues don't let you start your wedding till 7pm as they like to fit in a lunch service. We wanted our wedding to last for the day and this is why we ended up with two locations. The contrast of starting the wedding in the hills of Grasse with the sun beaming on us and ending by the sea watching the sunset was just perfect."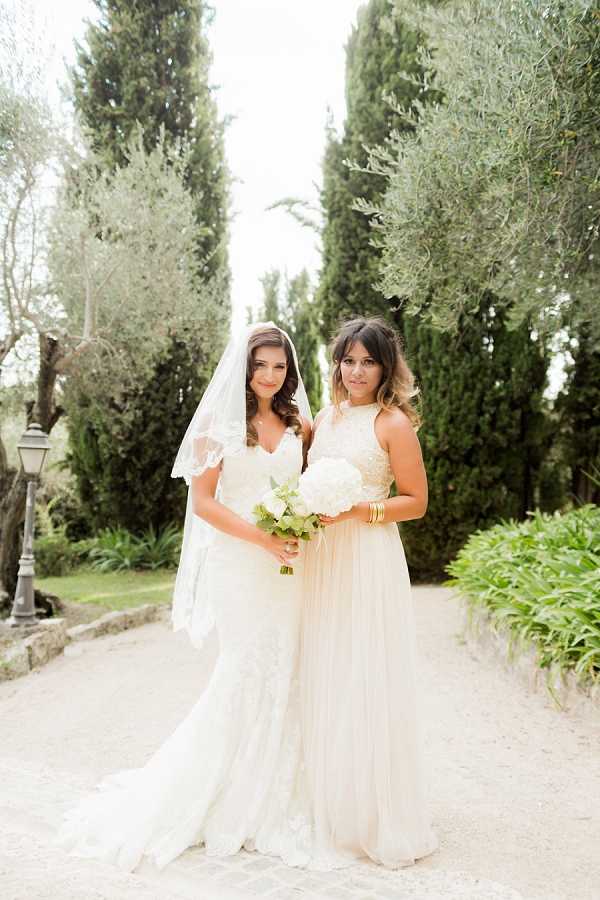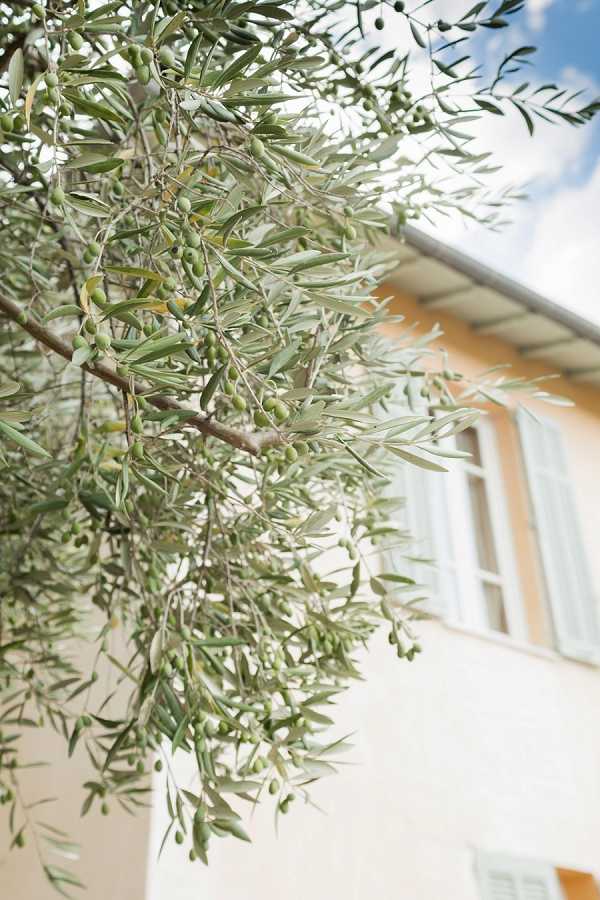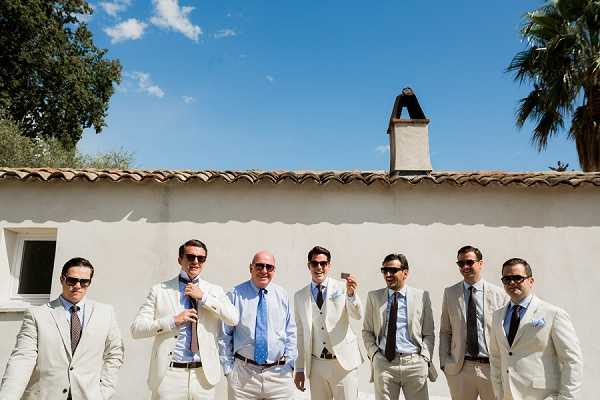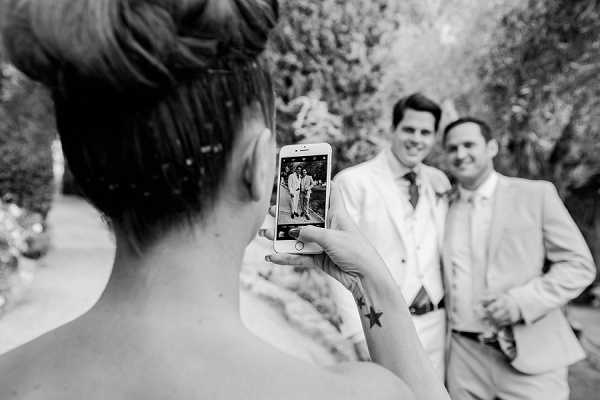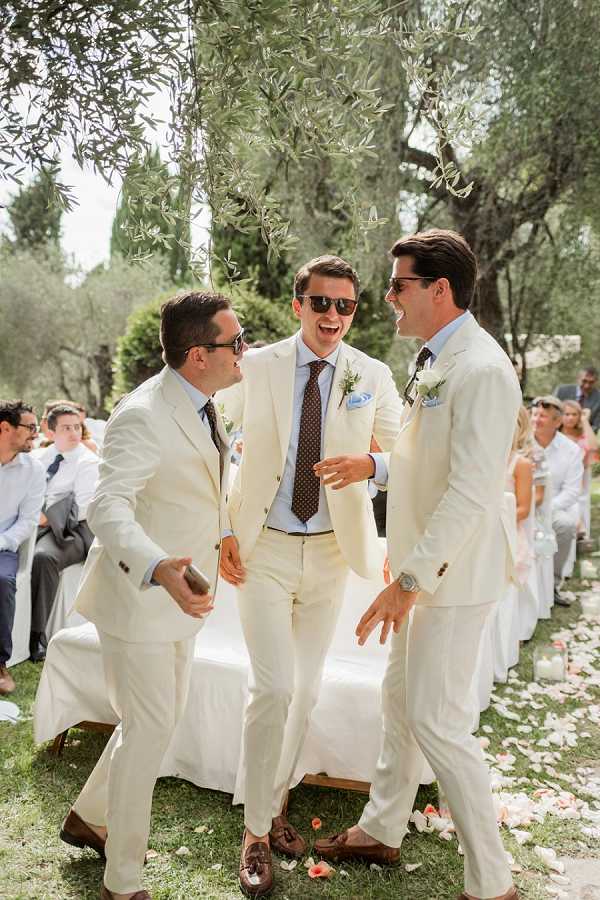 "I found the planning quite easy. We flew to France to visit venues and when we got home, sat down and decided where we wanted. After that, all the planning was left to me!! Tom had very little input but I am a control freak so this suited. He did pick his own suits which he had tailor made. My family in France were able to help and my mum is fluent in French so this also assisted. My florist is a friend and she agreed to drive to the south of france and prepare my flowers whilst she was out there. I did leave a few things till the last minute, like arranging my photographer. But even that worked out wonderfully and I ended up with the most fantastic photographer, Claire Macintyre with less than two months to go. I guess the only draw back was not being able to buy certain decorative items that I wanted because there was no way of getting it there and back cheaply. I didn't struggle with the language as most people, luckily for us speak English, and I also had the benefit of my French-speaking family to help me."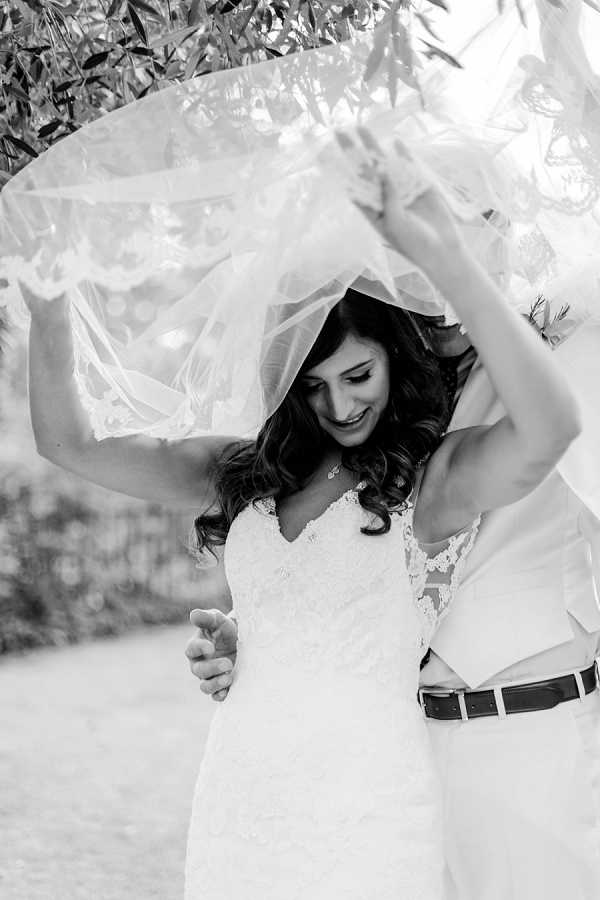 "I spent so many weekends trawling round dress shops trying to find the perfect one. I thought I had found the one, it wasn't traditional, it was rose gold with feathers, and I liked the idea of wearing something different. But after speaking to my mum she had her heart set on me wearing a white traditional dress. My mum is Egyptian and I am the first daughter to get married. This wedding meant so much to my mum and I wanted to make her happy so I agreed to keep looking. I had always liked the designer Pronovias and so I picked shops that specifically stocked their dresses. I ended up in a shop in Chingford having picked out the dresses I wanted to try. As cliche as it sounds, the lady in the shop said she had one that I hadn't tried on but she thought would suit me perfectly. I tried it on and it was 'The One'. Even better for me, it was going in the sale."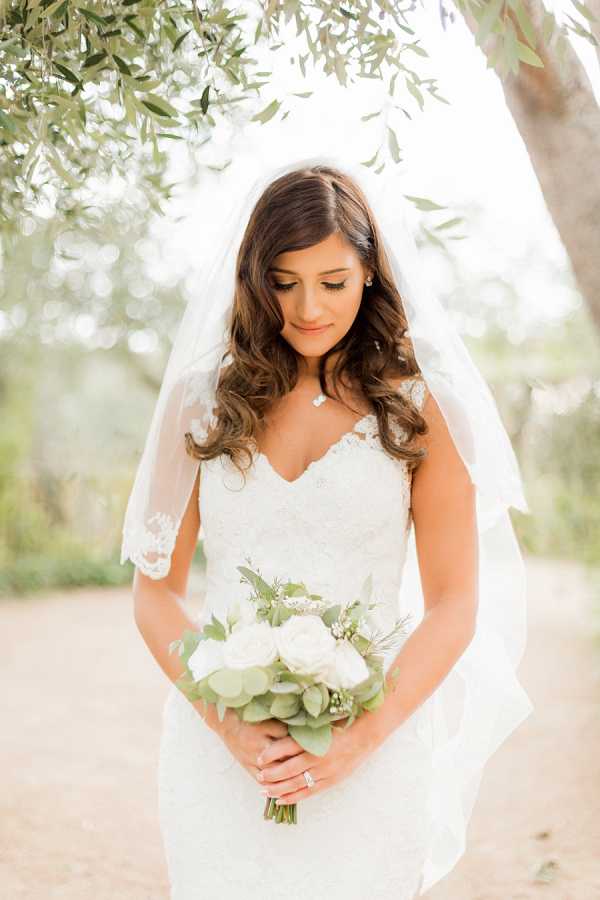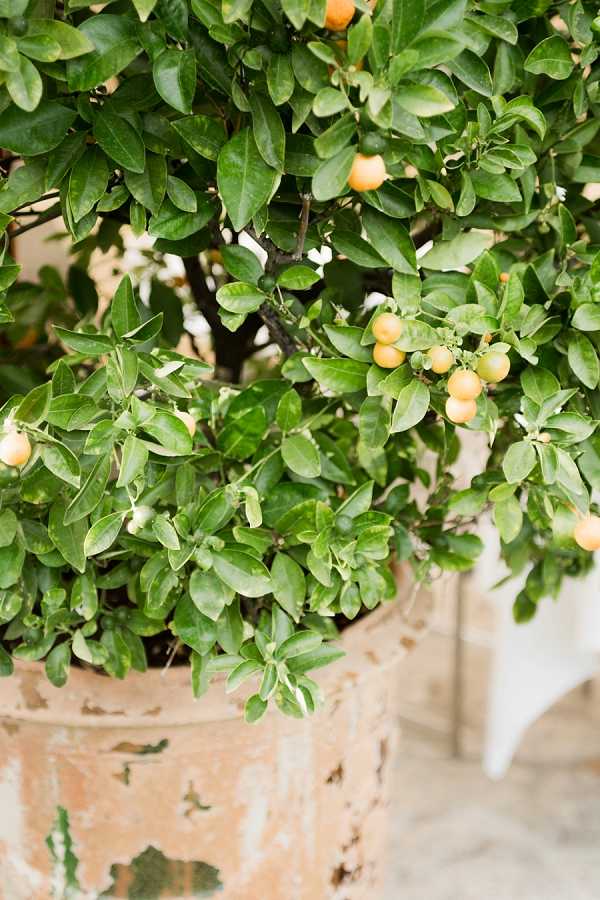 "I have three moments that stand out for me. The first was when Tom and I were on our own for the first time after getting married. We took our wedding car from Grasse to Cannes and had 30 minutes on our own, we talked about how our days had been so far and how happy we were that this was day was here. The second moment was when we were sat down eating and our band came out for the very first time. They are a strolling band and during our starter appeared in front of us at our table and started playing. They were the most incredible band with such an unusual style that I had never seen before. I remember my eyes filled with tears as I was so happy that everything had just gone perfectly. The third moment was when our two best men played a video as part of their speech. They had created a video with our family and friends doing a parody of 21 seconds by So Solid Crew. It is a song that our best man Dave always sings to us, no matter where we are or what we are doing. To watch all of our family and friends in this video, singing and dancing to the words was just unbelievable. We could not stop laughing."
"We didn't plan to go on honeymoon straight after our wedding because we were already combining our wedding with a holiday. We decided to go on a mini-moon a few days after the wedding once our family had left. We drove to Italy and spent two nights in Portofino before returning to Cannes. The real honeymoon is in May next year when we are going to Indonesia and spending three weeks doing a bit of travelling, visiting Bali, The Gilli Islands and Lombok."
Congratulations Sara and Tom from everyone here at French Wedding Style!
For even more French Riviera inspiration check out this destination pastel wedding in Grasse, France.
La Bastide St Antoine Grasse Real Wedding Snapshot
Wedding Vendors
Ceremony Venue: La Bastide St Antoine | Reception Venue: La Mandala | Photographer: Claire Macintyre Photography | Brides Dress: Pronovias | Hair and Make Up: Sophie John at Aglaia | Grooms Outfit: The London Dandy | Florist: Jealous of the Roses | Stationery: Rodo Creative | Cakes: Emma's Cupcakes, Nice | Entertainment: The Strikes