I have a Sunday afternoon treat for you today, firstly a second post AND then the next in Belle Bride Sophie's journey planning her wedding in France as Sophie and Stuart conducting their wedding venue search in France!
Sophie: "If the shoe fits" is the best way to describe our slippery journey across France attempting to visit all six chateaus' to find not only our "perfect" dream wedding venue but what will be our home for a few nights. Searching for wedding venues in France is an enjoyable experience especially through the Simply Chateau website.
The website allows you to choose certain options, such as region, number of guests and price range to help source the perfect venue. We found this method assisted us to eliminate Chateau's without falling in love with them too soon and then later realising they do not fit within our budget.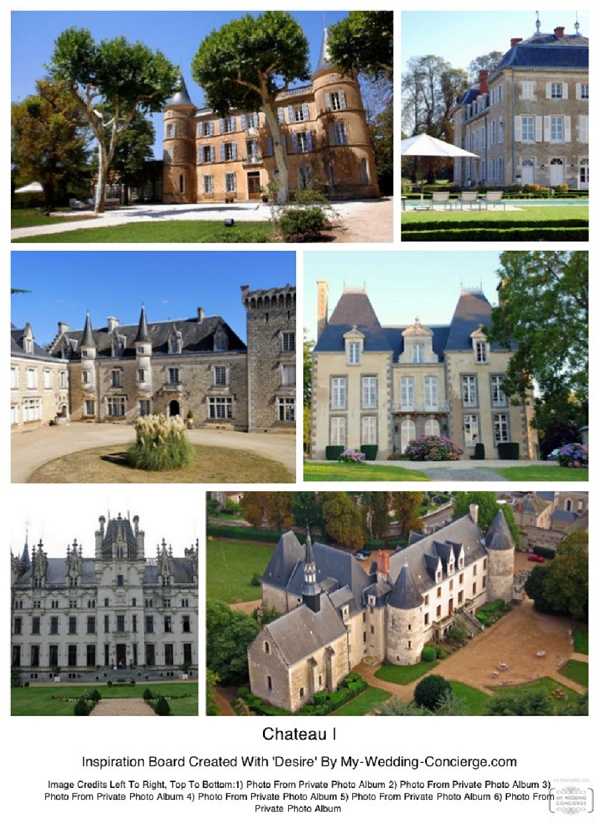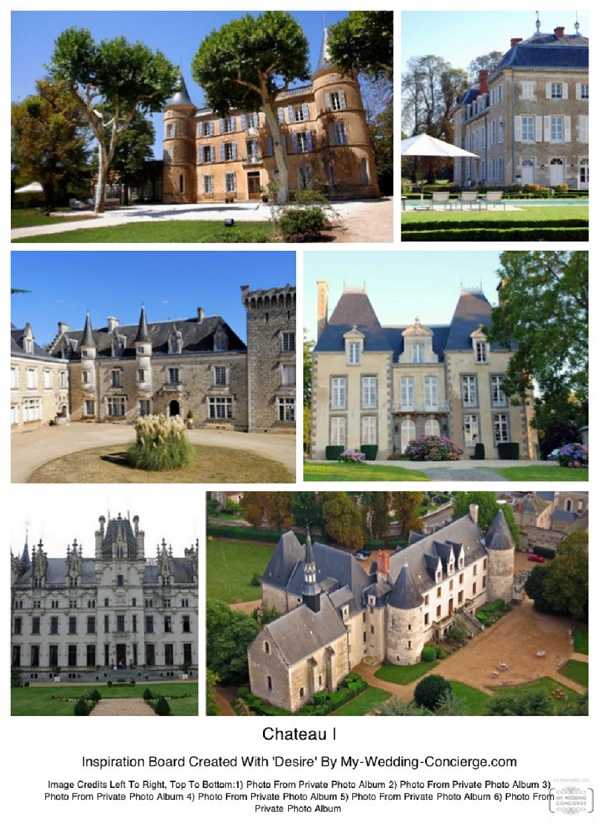 Stuart and I sat down in front of the fire with a glass of wine and some cheese and started to look through the remaining Chateaus which in total were around 170! As previously stated we managed to narrow this down to six due to more wine, more cheese and plenty more no's!
Conversations began to flow and I was overwhelmed by the generosity of all chateau owners including our sixth possibility Chateau De Challain, which was introduced to us by Monique. Cynthia was the  owner who took it upon herself to call me and have a real in-depth telephone conversation and learn more about our likes / dislikes.
We arranged to visit two chateau's one weekend and the remaining four the following weekend due to logistics and where they were in France.
Throughout our slippery journey across France amongst all the snow not only did we feel our cold feet but found the perfect venue… Chateau De Reignac.
We arranged with Francoise to visit the chateau at the beginning of February over valentines weekend, Francoise even suggested that we should stay over in the chateau to get a full feel to how it might be if we were to hire the venue for our wedding.
We decided to not risk the flights and we drove in Stuarts car. The journey in total from the UK – Nottingham took 9 hours in total – 4 hours to the ferry and then 5 hours from the ferry in Calais. As we drove into the village of Reignac we felt at ease, as the village had real character with shops that sold wine and cheeses.
The chateau itself was in walking distance from the village, which I felt would be ideal for guests who might want to escape for a wander and explore. The front of the chateau looked like a beautiful manor with a large stone staircase on either side to the front door (already here I could imagine family and friends photographs being taken)  we met Francoise and Erick (chateau owner) they were very friendly, they showed us around. All 13 rooms were large each and every one with an ensuite, they were beautifully  decorated, each one to represent different famous French people.
The living room had a great big fireplace with cosy seatees. The dinning room felt like a cave as you went downstairs underneath the chateau, Erick explained that this part of the chateau was still in its original form and it was stunning. The chapel was an extension to the chateau and inside it could fit up to 90 people in total, which was a big difference to the previous chapel we had viewed. Overall, we fell in love with it. We had dinner, which was Quail stuffed with fois gras – Stuart loved the menu – so that sold it! We went upstairs where we stayed and slept extremely well excitedly knowing we were going to put a deposit down and set a date for our wedding.
As you can imagine, I couldn't keep hold of the exciting news and managed to text everyone and share the excitement with close friends and family!! Overall, we had a difficult challenge in itself finding a venue not only with the bad weather but not having any support of blogs such as this to read and learn more about what each chateau has to offer. We felt we made the right decision with the chateau we chose and as you can imagine the journey back involved lots of list making on my iPad! Ready to tackle in the months to come!"
How beautiful does Chateau de Reignac look!  Can't wait to catch up on more of Sophie's wedding journey again soon.