2016 seems to be hurtling passed, and indeed it only seems a short time ago that we welcomed Belle Bride Jess to the blog to share your 2017 wedding planning story.   However fast forward and today bride-to-be Jess is sharing her pre-wedding visit to France.
Let's catch up with Jess: "My favourite thing about planning our wedding so far has been the trip we took to France mid-October. We decided to go about half a year ago as we wanted to meet our Wedding Planner in person and have a look at our venue.
We had contacted our planner Jo prior to our visit and she had arranged a few meetings with suppliers for us.
Dane and I flew into Bordeaux and hired a car. I was a little nervous about the trip along with being excited. I was concerned it wouldn't be what I had envisioned. I tried not to have too much expectation so not to be disappointed. However, when you have been planning for a few months already and spent a lot of money you can't help but have an idea in your head of what it should be.
We arrived and I wasn't disappointed! Even just driving to the venue through the French country side, I was amazed at how stunning the landscape is with all the vineyards. The vines were filled with grapes and the workers out harvesting them. In amongst these vines was the entrance to Chateau Soulac.We slowed as we arrived and tried to take it all in. The perfectly tree-lined driveway, the white fences, and as we got closer the stunning Chateau.
It was better than the pictures we had been looking at all these months. It was fabulous! Our planner Jo came to greet us as we got out of the car and at the same time the florist she had arranged for us turned up. I felt like I was in the movie 'The Wedding Planner'! We walked inside and had a look around and then sat down to discuss plans and flowers for the wedding day.
One thing I thought we would have a problem with was the language barrier as our French really isn't the best. However, the planner Jo is Australian and the florist Jen is British. It turns out there are quite a few people from the UK living in that region of France who are involved in the wedding industry. We didn't struggle at all when it came to making wedding arrangements.
This wasn't the case, however, during the time we spent by ourselves, being in the countryside not many people spoke English. Our attempts to speak French were laughable! We tried though and this is definitely something we want to work on before we go back next year!
Jo had also arranged for us to go with her husband James to meet our caterers and try the food. We went to the company's building where they had a tasting room set out as it would be on the day. James had brought some local wine along with him for us to try with our food. The food was incredible!
There were dishes I wouldn't normally like, such as the fish, that I really enjoyed. This was another one of our reasons for picking France to get married; I had always heard the food is amazing…this couldn't be truer! Everything we ate on that trip was delicious. Even the McDonald's we had tasted so good (I'd recommend their signature blue cheese and bacon burger to anyone travelling there anytime soon).
One thing I will warn anyone similar to us about is the way the French like to eat their beef…everywhere we went on our trip we had the beef because it is so good! But we always asked for it WELL WELL done…and even that still had a lot of pink in it. We gave up trying to get them to cremate it for us and just ate it as it came. They really do know best because you get the best flavours when cooked less. But anyone a little squeamish like us be warned 🙂
My favourite part of the whole trip was the vineyard visits. We went to two vineyards to try their wine and see what we wanted for our wedding. I love wine and I know a lot of our wedding party does too! It's well known that this region of France is famous for its wine especially their red. Even on our visits to the vineyards we didn't struggle with understanding what was being said.
Both women we met with spoke very good English and they were able to give us a lot of information. It all tasted good and it was a difficult decision but we did manage to decide on our wedding day wine in the end. The good thing about us having a few days there around the wedding is we can bring in other wines during our stay and try a variety.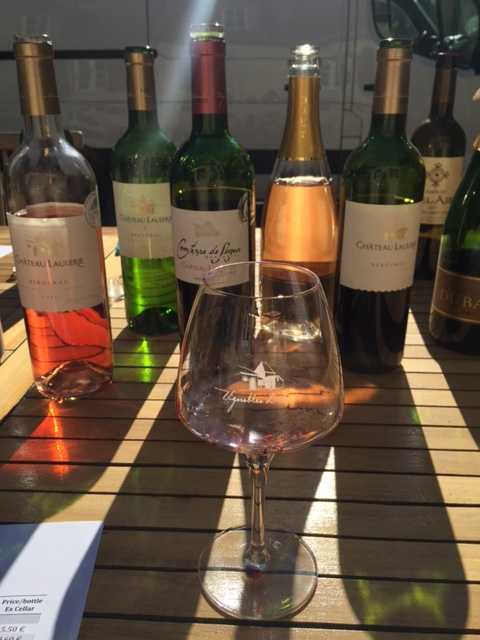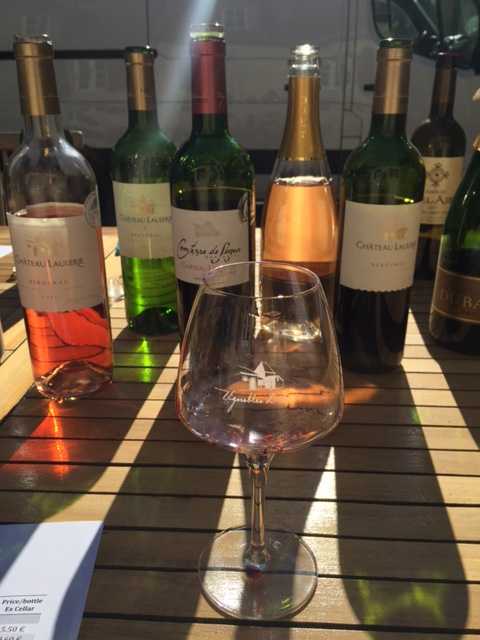 The trip really made our wedding reality. I would recommend anyone planning a wedding abroad to visit first. It was an extra expense but worth the money even just for peace of mind. In planning our weddings we invest a lot into it and I think this trip eliminated an element of stress for us. We know we have left our wedding arrangements in good hands, we know who it is on the other end of our emails leading up to the wedding day. It also meant we could take in the scenery, the venue and food/wine together in our own time without the stress that there may be on the wedding day.
Also it gave an opportunity for Dane to get a little more involved in the planning. Up until our trip I had done a lot of the communicating back and forth as I have generally had more time than him. While we were there he was fully focused on the wedding, he could ask any questions he had and it brought us together in our planning.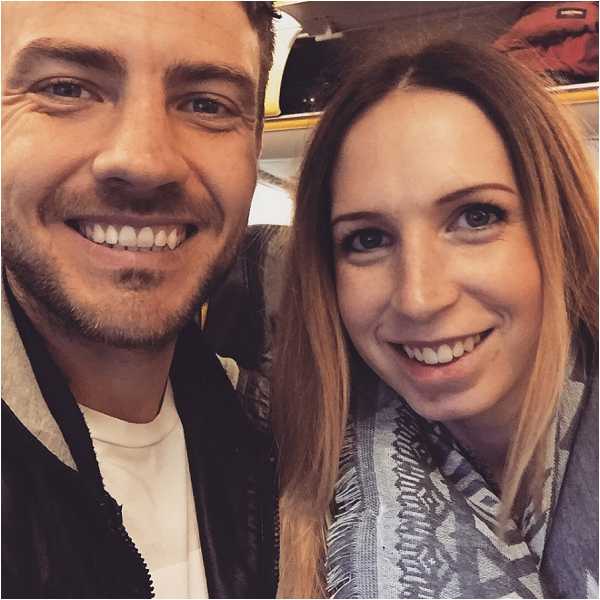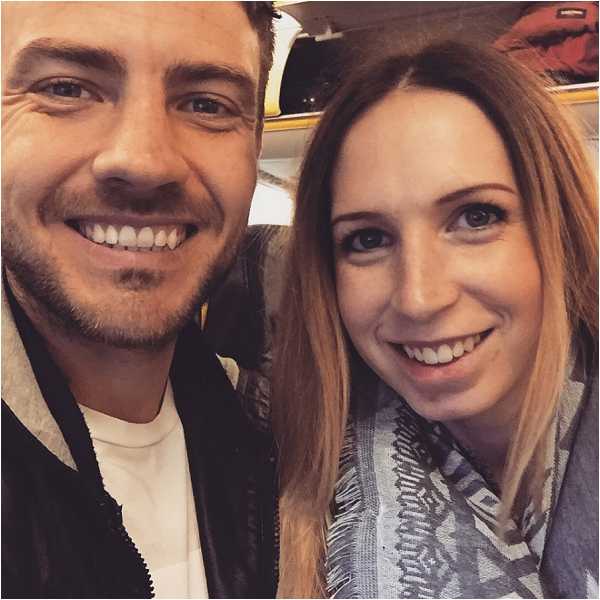 The next steps for us now is to start planning some of the finer details and make arrangements for our travel there next June. The time has flown by already and I'm sure it won't be long until the day is here! "