We are nipping across the border today for an Italian wedding that is full romance, love birds and not forgetting the beautiful Italian countryside, that I couldn't resist sharing it with you.  Following the birth of their son, Chiara and Giacomo planned a DIY wedding that combined the hustle and bustle of a city wedding ceremony in Rome near the Coliseum and a tranquil wedding reception in the Italian countryside.
Bride Chiara takes us through their day: "Giacomo and I never thought about marriage as a starting point for a more "serious" relationship, but rather as the fulfillment of our love story. After a year from the birth of our son Davide, the desire to proclaim us a Family to all intents was more and more intense. Thus, it was the right time for us to say "I do"!
But with a baby, a recent moving, a full-time job and the bustle of the city of Rome, beginning the wedding plans was the hardest part. We had five months left to our wedding day (already once postponed) and we still didn't know where to start. Just on one thing we were sure and convinced: we wanted a green, simple, intimate and romantic wedding, with particular attention to details all DIY!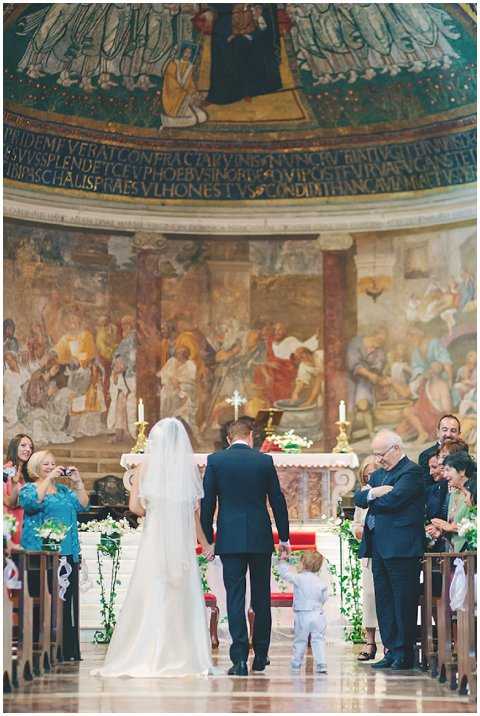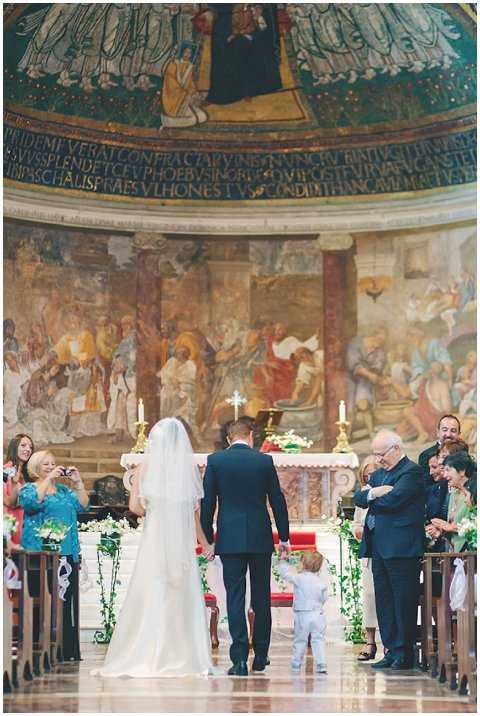 For the wedding party we chose a farmhouse in the Latium countryside. The tables were arranged outdoor under a verandah with a breathtaking view. Garlands of tissue paper as well as dahlia flowers used as napkin rings were the welcome gifts for our guests.
During the day we were a little worried about the weather as the sun was hidden by a dense blanket of clouds and we thought it would start raining at any moment. Nonetheless we were reassured by our dear friends and photographers Alessio and Marta (Studio A + Q) which reminded us that this was the perfect weather for perfect photos. And indeed it was. It has not rained, and our pictures are simply gorgeous!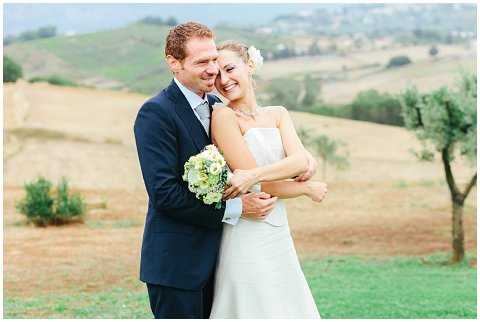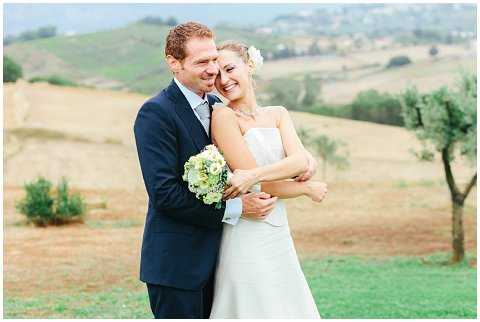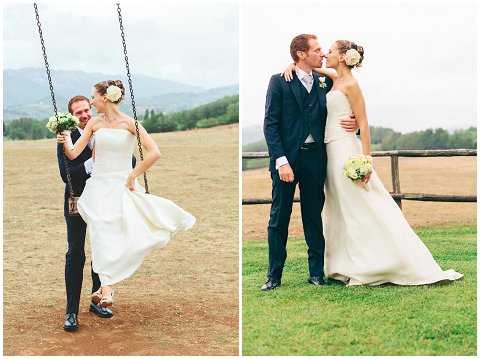 Love birds and nature were the themes that inspired us. I personally used brushes, paints, papers, needles, threads and so much other stuff to create all the objects and decorations needed to make our day unique and original.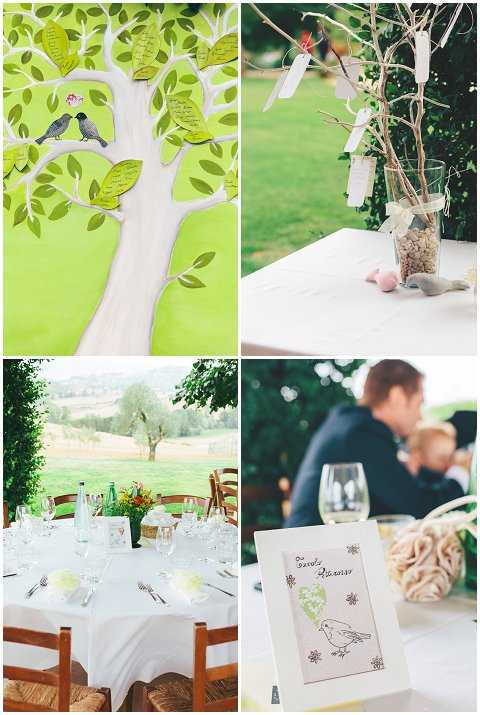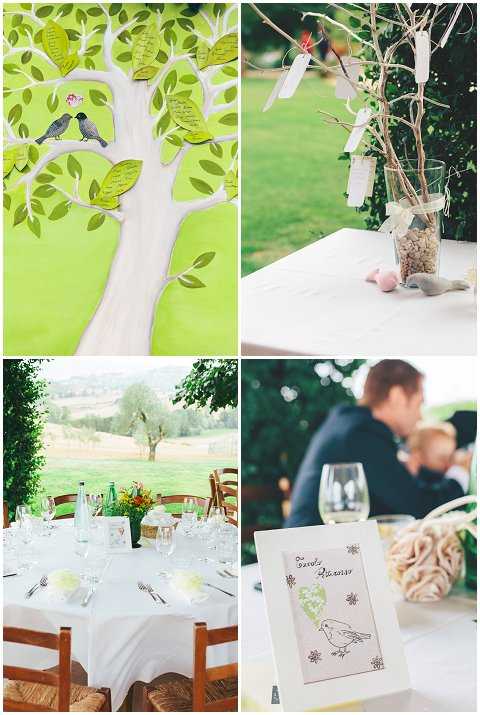 At the end the atmosphere that we created was exactly the one we wished.
It was a perfect wedding day. No stress or tensions, but only the desire to share the joy of our day with our loved ones, and the pleasure in acknowledging that things made with our own hands are better appreciated from the others' hearts!"
I hope you enjoyed our little trip into Italy
Monique xx
Wedding Suppliers:
Photographers: Studio A+Q www.studioaq.com
Ceremony: Santa Maria in Domnica Church in Rome www.santamariaindomnica.it
Reception Venue: La Polledrara www.agriturismolapolledrara.it/