So often when planning a wedding or celebration abroad, time is spent focusing on the details and events happening at our destination and the journey itself can become no more than sorting out the logistics of getting from A to B.  But how about making the wedding journey the start of the celebrations?
I am going to be looking at a variety of experimental travel options available, but today I am going to start with my favourite – vintage train travel.
Vintage train travel to me conjures up images of elegance, sophistication, glamour and for the duration of your journey being on a moving vintage film set. Vintage train travel is sleeping births, restaurant cars with actual white table linen and travelling at a slower pace of life. You really are spoilt for choice if vintage train travel is for you, from once in a life time wedding journeys, shorter dinner themed trips or it could even be the setting for the start of your honeymoon.
The fashion is part of my love affair with vintage train travel and I am delighted to share with you The Vintage Collection from No 9 Bridal Couture. 
French Wedding Style Blog – Photography Copyright (c) 2011  Rob Booker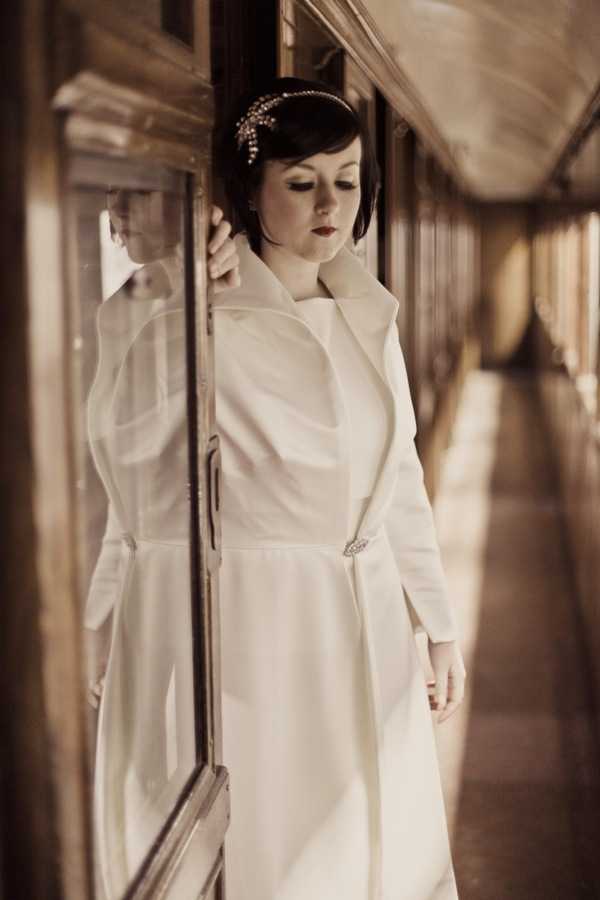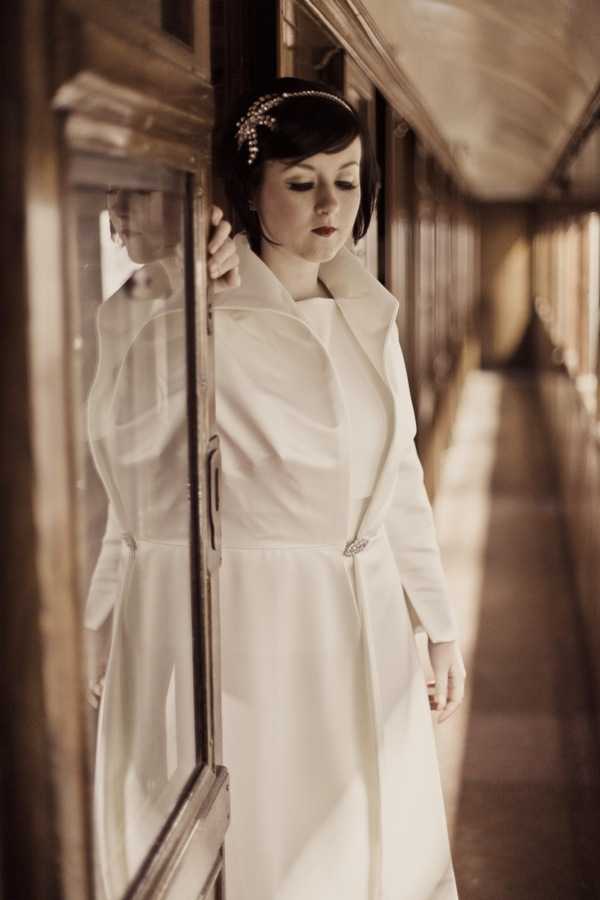 The No 9 Vintage Collection -" during the 1950's influences including film, television and music created a new market when teenagers became an emerging fashion voice.  1950s glamour had suddenly arrived.  The era can be remembered for two fashion silhouettes, the fill skits and the pencil slim.  Both styles placed great emphasis on the narrowness of the waste and we have taken this as our inspiration for our new 2011 Spring/ Summer Vintage Collection."
So we have the fashion and lets find our transport – the most iconic vintage train  The Venice Simplon-Orient-Express.
 The original Orient Express launched in 1883 leaving from Paris, it steamed through the Alps, Budapest and Bucharest to Constantinople.
Packed with grandees and unheard of luxuries such as soap by the wash basins, reports swiftly came back of its exquisite food, excellent wine and impeccable service.
This legendary train continued to carry kings, celebrities and shady characters between great European cities up until its 1920s heyday. Many of the Venice Simplon-Orient-Express's current carriages date from this era.
Today the Venice Simplon still runs many routes across Europe along with its sister trains British Pullman and Northen Belle day trains around the United Kingdom, The Royal Scotsman luxury train in the Scottish Highlands, Eastern & Oriental Express luxury train in South East Asia and the Road To Mandalay Cruise in Burma (Myanmar).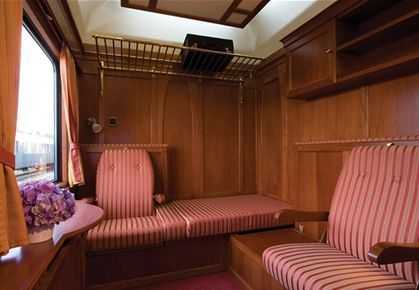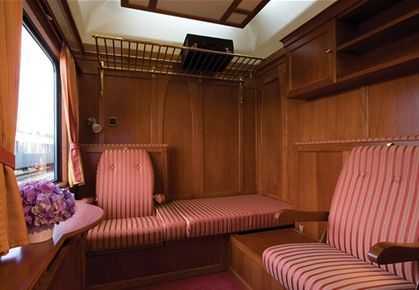 Our next stop is with the Danube Express – a stunning recreation of the beautiful carriages of the 1950s. This deluxe hotel on wheels, which was used by Hungarian officials and dignitaries on state visits, tours Eastern and Central Europe from Budapest. The destinations include Prague, Vienna, Warsaw, Budapest and Istanbul.
The Danube also has its own restaurant car with white table linen and lamps, just like in the movies and they only have one sitting a night allowing you to soak up the atmosphere.
And lastly going over to Colorado and the Georgetown Loop.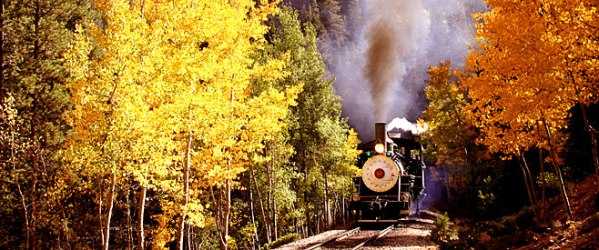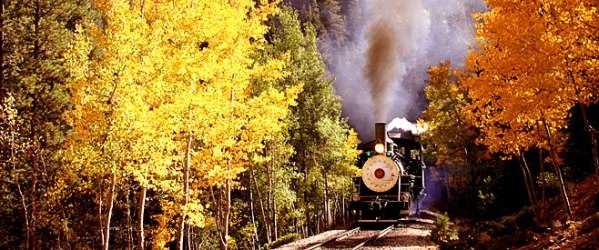 The Georgetown Loop Railroad was one of Colorado's first visitor attractions. Completed in 1884, this spectacular stretch of three-foot narrow gauge railroad was considered an engineering marvel for its time.
The thriving mining towns of Georgetown and Silver Plume lie two miles apart in a steep, narrow mountain canyon. To connect them, the railroad's builders designed a "corkscrew" route that traveled twice the distance, slowly gaining more than 600 feet in elevation. It included horseshoe curves, grades of up to 4%, and four bridges across Clear Creek, including the massive Devil's Gate High Bridge. The Colorado & Southern Railway operated the line for passengers and freight from 1899 to 1938, when it was abandoned.
Today the Georgetown Loop has a variety of packages include a Moonlight in the Mountains Dinner Train and if you're feeling festive, a Santa's North Pole Adventure.  The train can also be hired out exclusively for you and your guests.
So we are at the final destination of this blog post, let me know your comments.


Credit for No Couture:
Shoot took place at the Vintage Carriages trust.
Photographer Rob Booker
Accessories HF Couture
Flowers Leafy Couture 
Hair and Makeup Roma Velace