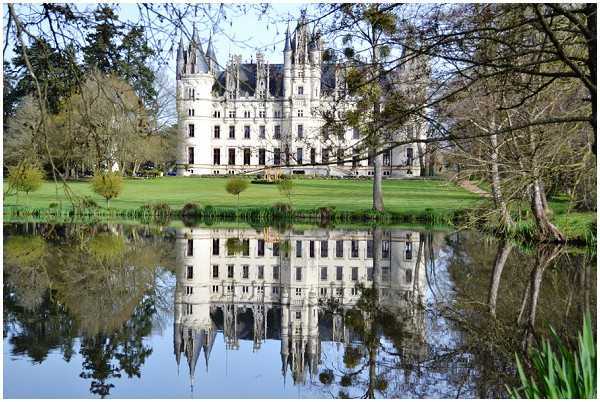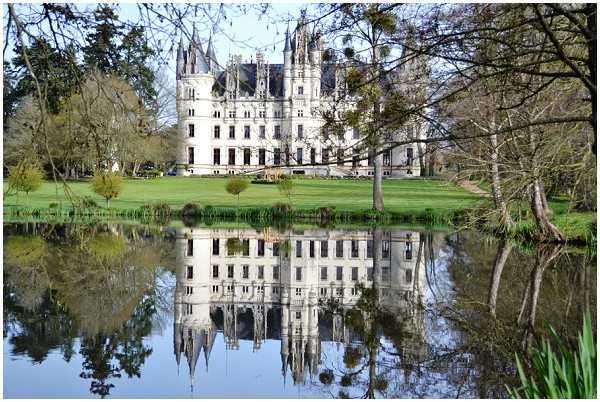 Good Afternoon Trulovers!  I have some talented people that I want to introduce you to today, the wedding suppliers who joined me on my first #teamamour adventure!
If you are reading this and wondering what #teamamour is, it is the collective name for the team that I put together to help realise my first styled wedding photo shoot.
With a plethora of inspiration and ideas whirling around, I have wanted to create a styled wedding shoot for some time.  So at the end of last year, I took the plunge, assembled my ideas and a list of the dream team that I wanted to join me on my first styled shoot adventure.
As stylist and coordinator, I knew that I wanted to shoot at the iconic Chateau Challain in the Loire Valley and with this in place, I contacted my dream team list and waited anxiously for responses. So I am delighted to introduce the #teamamour crew from Chateau Challain
Victoria Farr Hair and Make up

The lovely and super talented Vicki Farr was the first person that I discussed the project with, back when I had outline ideas.  Vicki loved the concept and jumped straight onboard, blocking out the weekend in her diary, even before I had a plan in place.
Available for editorial work, styled shoots and of course bridal works in the UK and France, Vicki can best describe her services:  "Being a specialist wedding makeup and hairstylist with a reputation for excellence in personal service, I tailor the perfect look for each client and occasion. With the luxury of being freelance I travel all over the UK and overseas providing a personable service on your special day for you and also your bridal party should this be required.
As part of my consultation process which is carried out prior to the wedding day, we discuss in detail your desired look and ideas to ensure you are 100% happy and confident that the look I create is perfect for you.  I can also offer the complete flexibility of having a trial prior to the wedding should you wish, either in the UK or at a location of your choice."
Contact details:
E [email protected] W www.victoriafarr.co.uk T 07734 654664 F www.facebook.com/victoriafarrmua T //twitter.com/victoriafarrmua
Cat Hepple Photography

How do you literarily explain what a wonderful photographer such as Cat Hepple brings to a shoot??  Maybe we can start with Cat's tagline "Some girls are born with sparkle in their veins….." If there was a lady that lives up to this, it is Cat!  During our initial conversations, Cat loved the concept and I was thrilled to have her sign on and bring her vast experience and impeccable creative style (this does include her fabulous wardrobe ensembles) to #teamamour.
A little about the lady behind the lens, Cat: "My style is romantic and editorial, with a magazine feel to images which are stylish and fabulous.  I believe my camera is an extension of my eyes, my vision, the way I translate the world.
I spent more than 12 years as a national television Journalist for BBC news before becoming a photographer full time. That background taught me to really SEE- emotions, reactions, and happiness. I'm now on the other side of the lens capturing those precious memories for my clients."
Contact details:
E [email protected] W www.cathepplephotography.com F www.facebook.com/cathepplephotography T //twitter.com/CatHepple
Story of Your Day
So much happens on a shoot that can't be captured by image alone, so I was delighted when Emma from Story of Your Day joined the team to bring a little Hollywood to #teamamour.
Story of Your Day is a beautiful boutique wedding films service, based near York but covering the UK and abroad.  A little about Emma: "I have been working in television as a Reporter for twenty years and a Video Journalist and Camera Director for the past eight. I have been trained by the best, the BBC, and now I'm using that experience to create beautifully crafted wedding films.
I love making wedding films and it is a true privilege to be a part of your day and help create lifelong memories on film.  I'll capture the essence of your day and each bespoke film will tell your individual story. The power of natural audio and interviews married to the creative imagery of film will create a beautiful representation of your day."
Contact details;
E [email protected] W www.storyofyourday.co.uk  F www.facebook.com/storyofyourday T //twitter.com/EmmasFilms
French Flower Style
Ah the lovely and super talented florist Lisa Gatenby of French Flower Style.  A former wedding and event florist in the UK, Lisa, her husband, two children and two dogs moved across the channel at the end of 2010 to live their French dreams in the Poitou Charentes area of South West France.
Lisa: "In England I have been a florist for 20 years, so starting afresh in France was a huge challenge and has been a really great learning curve for myself as a business person and also a creative florist.  Being a wedding florist in France is amazing, it is so different than the work that I did in the UK.  I am so lucky to be able to work at some breathtaking venues across the country.
The varied landscapes and many stunning fairytale venues are definitely what makes France so appealing as a destination wedding venue.  When Monique discussed a styled shoot at one such venue, Chateau Challain I jumped at the chance. To create and design floral displays in such a magnificent venue with such a fantastic team is such an honour."
Contact details;
E [email protected] W www.frenchflowerstyle.co.uk  F www.facebook.com/frenchflowerstyle T //twitter.com/frenchflowerst
Cakes by Beth

When it came to finding and trusting a cake crafter to realise my vision for the edible wonders for the shoot, who else could I turn to except from my resident FWS Cake Expert, Cakes by Beth.
A regular guest contributor on French Wedding Style, be sure to check out this morning's post by Cakes by Beth which explains fully how she took my creative brief and turned them into edible pieces of art!
Contact details;
E [email protected] W www.cakesbybeth.co.uk F www.facebook.com/CakesbyBethUK T //twitter.com/cakesbybeth
But the shoot would not have happened with these fabulous ladies alone and be sure to check out the sneak peeks, for a full list of all vendors involved in the shoot and part of #teamamour.
And we are not done with yet, of course there are the full shoots to come and you never know, another #teamamour project might happen.