Paris is so full of character, she is like another guest at your wedding day.  Someone who doesn't have to be encased in a specific theme or style to  demonstrate her beauty, which is exactly the essence of Hugo and Brittany's intimate wedding organised by Nancy LaTart from Fête in France.
Hugo and Brittany chose Riviera Wedding Photography to capture their big day which started at Hotel Ascott where the preparations took place before relocating to the American Church located in the center of Paris, where the wedding ceremony took place.
Once the ceremony was over, the couple and their bridal party all dressed in black and white, headed to the Eiffel Tower, the symbol of Paris, to take the photos of the family and the group pictures in the park.  Experiencing the Parisian taxi's, the couple and Marta then took in several location such as Pont Alexandre III, la Seine with the view over Notre Dame, Jardin du Palais Royal.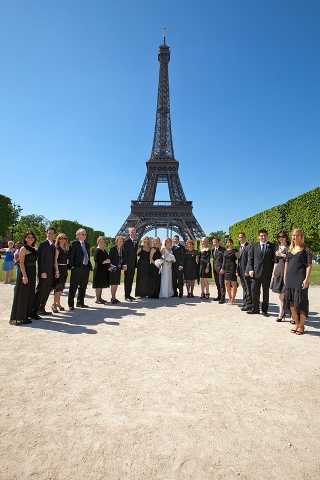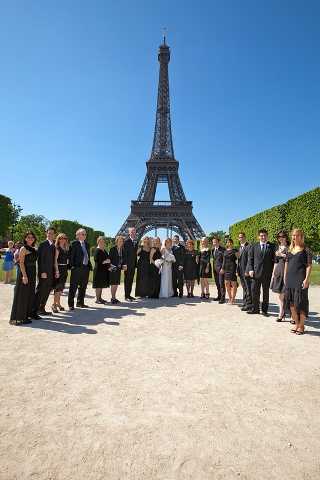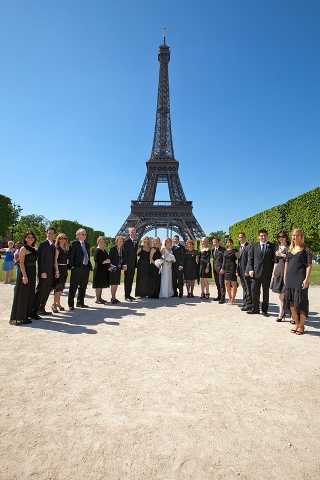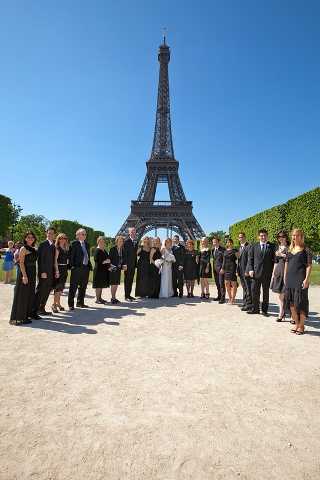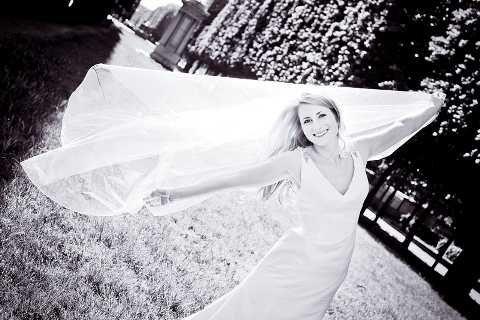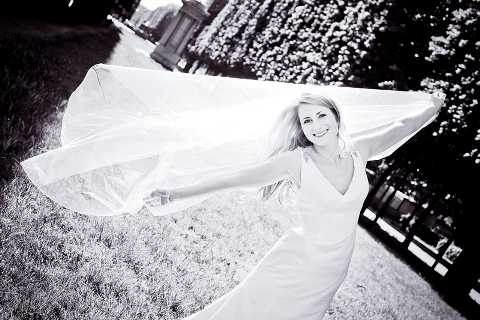 The couple choose the famous Cafe de la Paix for their wedding reception. Located in the 9th arrondissement of Paris,  Cafe de la Paix was designed by Charles Garnier, the architect of the Paris Opéra (located across the plaza). It is said that if one sits at the café, one is bound to run into a friend or acquaintance due to the café's popularity and reputation.
Guests sat down to a delectable Parisian wedding breakfast, fine wine and champagne before the happy couple, Marta and Paris snuck out to enjoy the night time romance.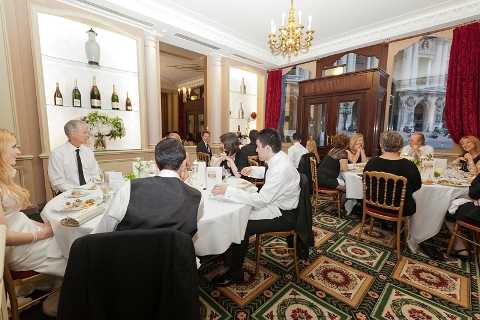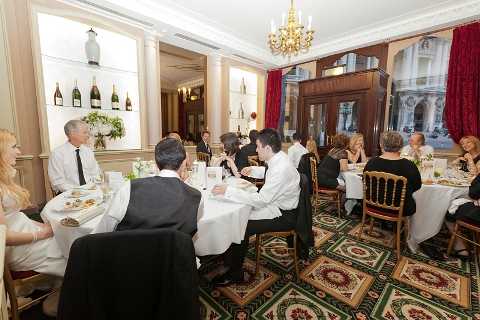 Thank you to Marta from Riviera Wedding Photography for submitting Brittany and Hugo's intimate wedding in Paris.
Monique xx
Credits:
Hair: Sonja Stein
Flowers: Sol y Flor
Wedding Planner: Fête in France.
Photography: Riviera Wedding Photography
Wedding Ceremony: the American Church
Wedding Reception: Cafe de la Paix