Fall in love with a wedding in France and that is exactly what today's couple did with their intimate wedding in Bergerac for friends and family.  However as our couple today found out, a plan B is always a good idea.  With rain throughout the day and the outdoor ceremony having to be cancelled, the whole family pulled together to convert the charming Chateau library of Bourdil Blanc into a charming and attractive setting for the ceremony.
Photographer Tim Fox says: "Some of the most enjoyable weddings to photograph are the small intimate celebrations, with just family and close friends, where you feel really bound up in the occasion as you get to know everyone individually during the day's shoot and can communicate naturally on first name terms. Jess and Wes's wedding in Dordogne was a perfect example of this.
Following a day of rain, I was finally blessed with an hour of rain-free weather at the end of the afternoon to capture some outdoor shots of the couple and their guests and thus provide them with the souvenir they wanted of the venue and its lovely grounds.
Jess and Wes were a truly down to earth couple, with a great sense of humour and though a wedding in France is no guarantee of great weather, they and their nearest and dearest brought a true of ray of sunshine to Dordogne on that day in May last year."
French Wedding Style – Photography © Tim Fox Photography
Bride Jess takes us through their love story and big day: "We met almost 5 years ago through work, I thought he was arrogant and he thought I was shy!! As he soon found out that most definitely isn't the case! We soon started dating and very quickly moved in together to his bachelor pad in Huddersfield. After I was offered a job in York we decided to make the move (I had been at university in York and already knew and loved the city so I was so happy to be moving back).

It was at this stage, about 4 years into our relationship we started to discuss the marriage, children etc but it still seemed quite far off so when I came home on a warm September evening to a flat filled with candles, flower and Wes down on one knee with a gorgeous diamond ring it was a complete surprise!! Wes is normally quite cheesy (haha he'll kill me for that, he says romantic not cheesy!!) and I had dreaded some very over the top, public proposal, so I was absolutely overwhelmed with such an intimate, gorgeous, romantic proposal. After I got over the shock we were able to be in our own home, drinking champagne, calling our friends and family and talking all night about the future. One of the best nights of my life. 
I immediately began thinking about the wedding and had a very strong idea of how I wanted it to be- extremely informal, outdoors, relaxed, romantic and small with a sort of bohemian feel ( barefoot, BBQ, mismatched) Initially we toyed with the idea of getting married in my mums best friends back garden and was quite set on the idea until one afternoon when I was just browsing wedding venues in the UK (more to be nosy than anything else) I came across a website for the most beautiful chateau on France- Le Bourdil Blanc.
I have a very vivid imagination and at once I could imagine having my wedding there. I also (naively I must admit) thought I would be guaranteed warm weather. All this, coupled with the fact I spent every summer of my childhood in various parts of France meant that the deal was done, a French wedding we would have!! From there on the wedding planning went ahead with gusto.
We set the date for 8 months away ( patience is not a virtue of mine) and I began to frantically organise. I bought literally hundreds of wedding magazines, wedding blogs and everything became a source of inspiration for me (films, somebody's back garden, fairy lights at Christmas, a lovely vintage cafe in York called the 'Vanilla Cafe' ) and just immersed myself in everything wedding.
I absolutely loved planning our wedding but it was without a doubt the most stressful time of my life!! Because neither of us had lived in France for any time prior to the wedding we had to get married in the UK first. That was expensive and ended up being a lot bigger than we originally anticipated. The logistics of getting all of our stuff to France for the wedding was a nightmare. When it transpired the weather forecast was not great for our wedding day we frantically tried to organise a marquee but just did not have a clue where to even start looking.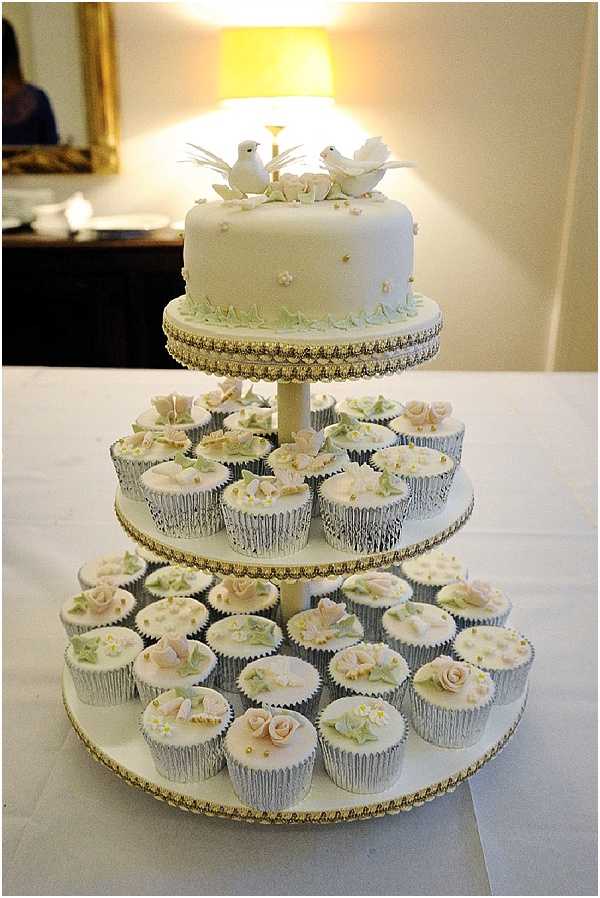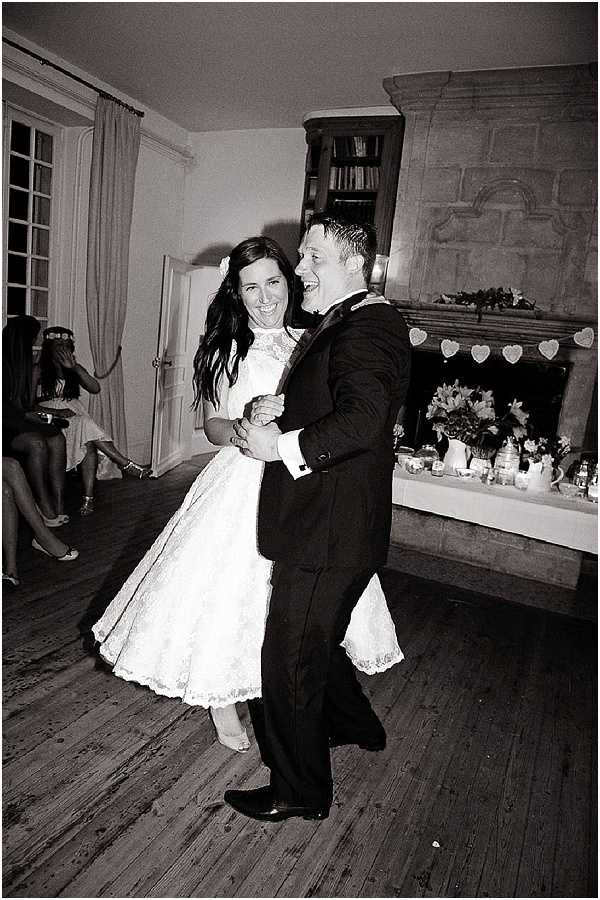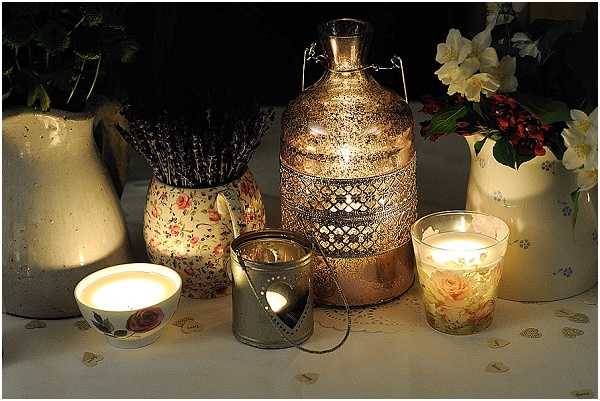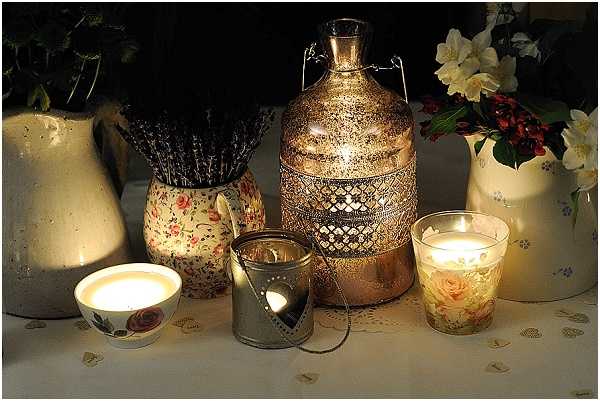 Despite the many set back we had, once the day came everything was perfect (in spite of the rain!) I look back now and remember only what a gorgeous time we had with the people we love. We only invited immediate family and our 4 best friends and this all added to the most wonderful, laid back feel. The whole day was perfection."


Wedding Credits:
Photography: Tim Fox  // Wedding dress: Andrea Bambridge of York // Shoes: Oasis // Bridesmaid dresses: Monsoon // Grooms suit: Marks and Spencer // Flowers: From the garden and flower market in Bergerac //  Food: closest supermarket // Alcohol: supermarket // Location: Le Bourdil Blanc, Bergerac //
Cake: Waitrose // Hair and makeup: me! // Rings: Lily Shambles in York // Wedding decorations– mainly lanterns collected over many years!