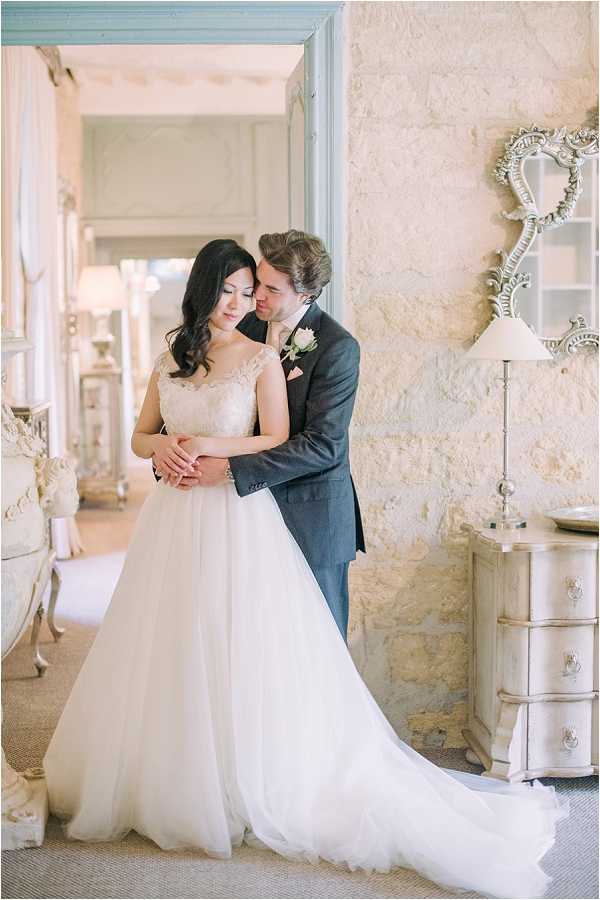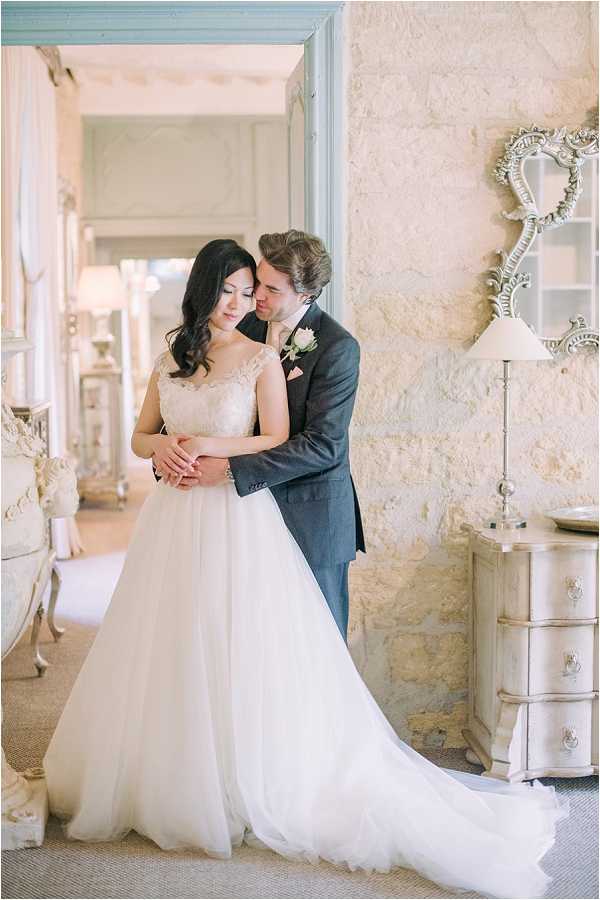 It may be Monday but we'll be saying goodbye to the Monday blues as we have for you the most picture perfect, intimate wedding in the Dordogne. It's a feast for the eyes and oozes elegance from start to finish!
Today's stunning wedding of Estee and Tyson makes me fall in love with the beauty of a French Chateau wedding all over again (not that I need much encouragement). The venue is just so exquisite with little need for decoration other than pretty blooms of your choice. The brides gorgeous white, blush pink and grey bouquet and wedding florals were created by the very talented FWS vendor Lisa Gatenby at French Flower Style.
Their dream wedding was perfectly organized by the lovely Joanna Burgess at A Dream French Wedding, it's safe to say our bride and groom where in safe hands with Joanna also a FWS vendor!
I love the attention to detail witnessed throughout this exquisite wedding, I can only imagine how thrilled Estee and Tyson must be with their wedding photography. Perfectly captured by FWS vendor Bohème Moon Photography, can you imagine their grandchildren looking through these stunning photographs one day and realising just how elegant their Grandmother and Grandfather are!
Estee and Tyson chose to celebrate their stylish October wedding at the stunning Chateau Forge du Roy in the Dordogne. This 17th Century Forge was originally built as a gentleman's hunting lodge which was later owned by a local Marquis and at one time was even used for manufacturing cannonballs for Napoleon!
Today, it has been beautifully restored but retains many original features and is nestled in a quiet valley with attractive gardens, a babbling brook and a large lake.
Estee and Tyson wanted a small, intimate wedding and had guests flying in from many destinations. In the early stages of wedding planning, the bride to be was in London, the groom to be was in Miami and Joanna Burgess, their wedding planner was in the Dordogne – Three way skype calls were the only solution! Estee knew exactly what type of style she wanted to achieve; she carefully chose Clara of Bohème Moon Photography as her photographer and selected her colour palette of ivory, blush pink and grey.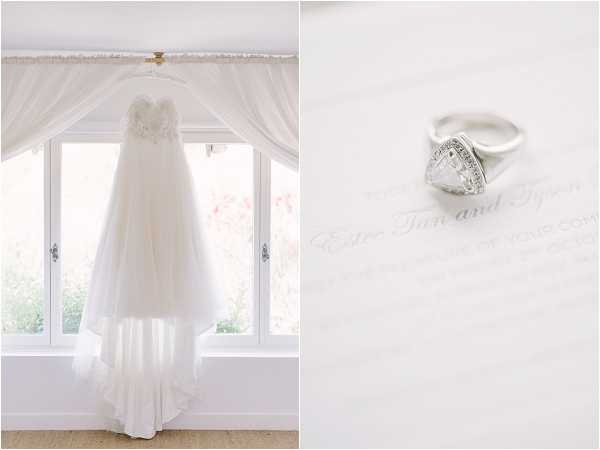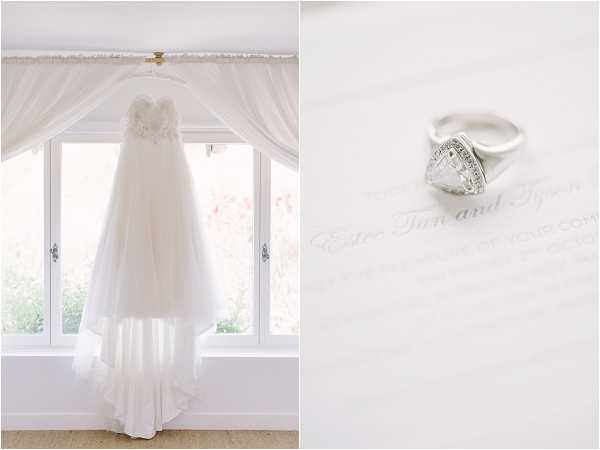 Estee's bouquet included blush sweet avalanche roses, white peonies and hydrangeas and the grey foliage of cineraria maritime and was provided by Lisa Gatenby at French Flower Style.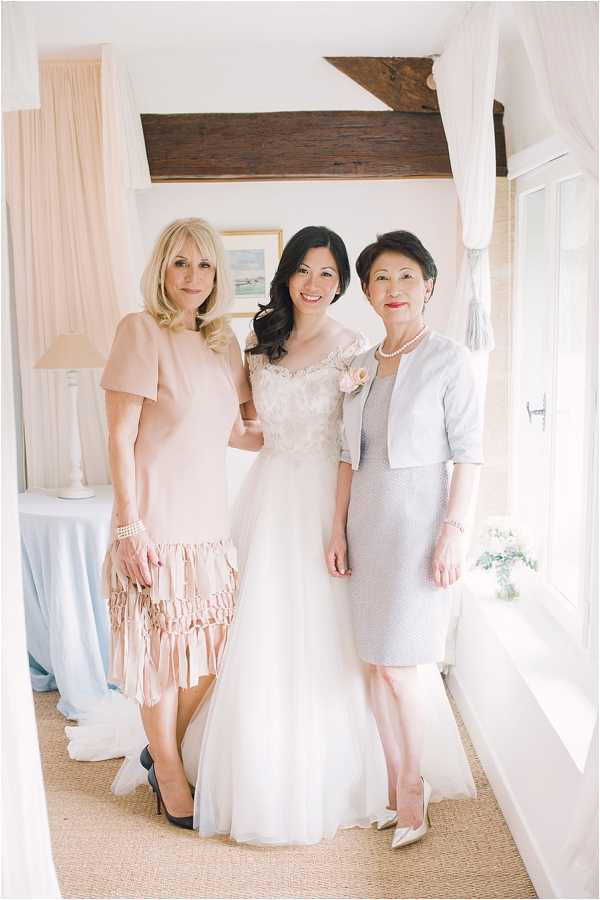 The wedding ceremony took place on the raised entrance to the forge and Estee walked up the aisle to Pachelbel's Canon played by a string quartet.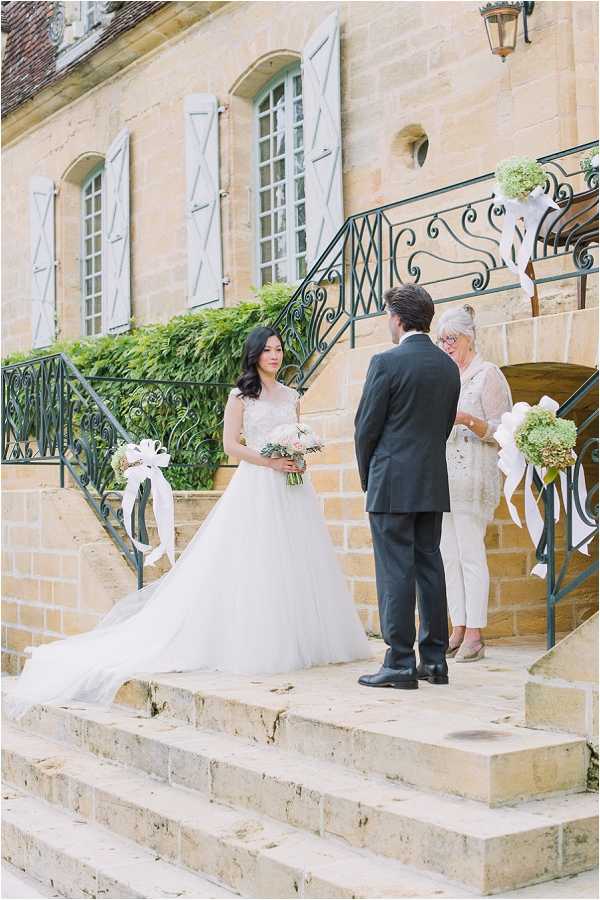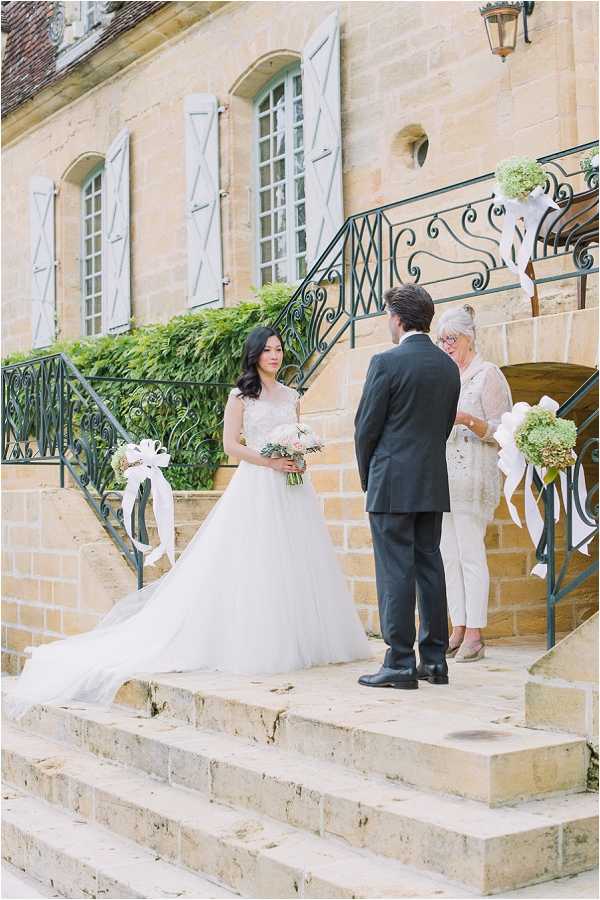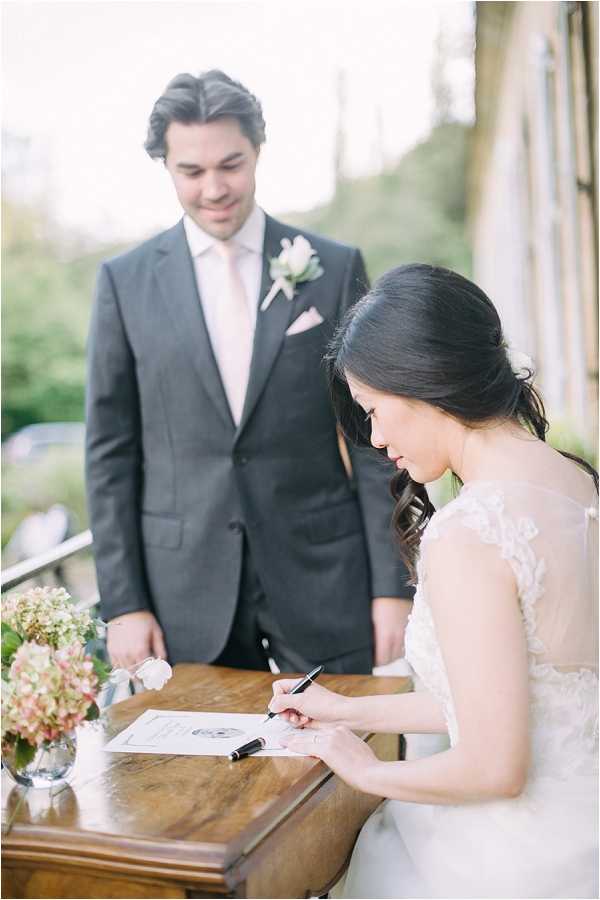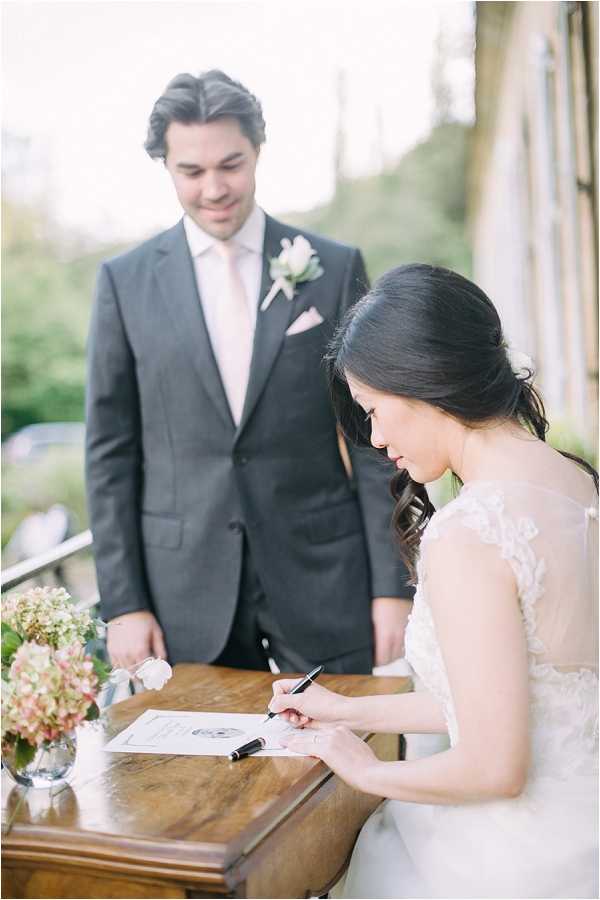 Estee and Tyson walked back down the aisle as newlyweds to Handel's Hornpipe from the Water Music Suite.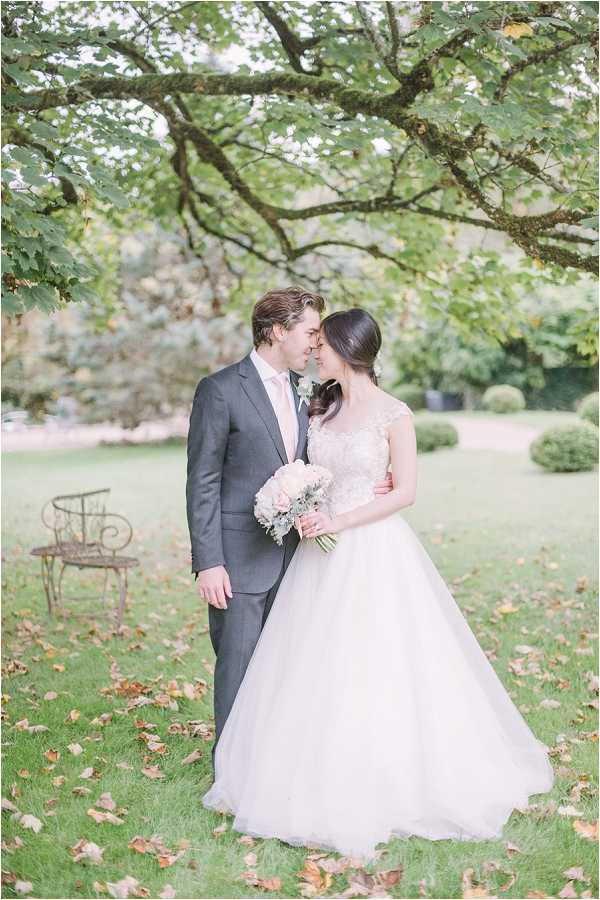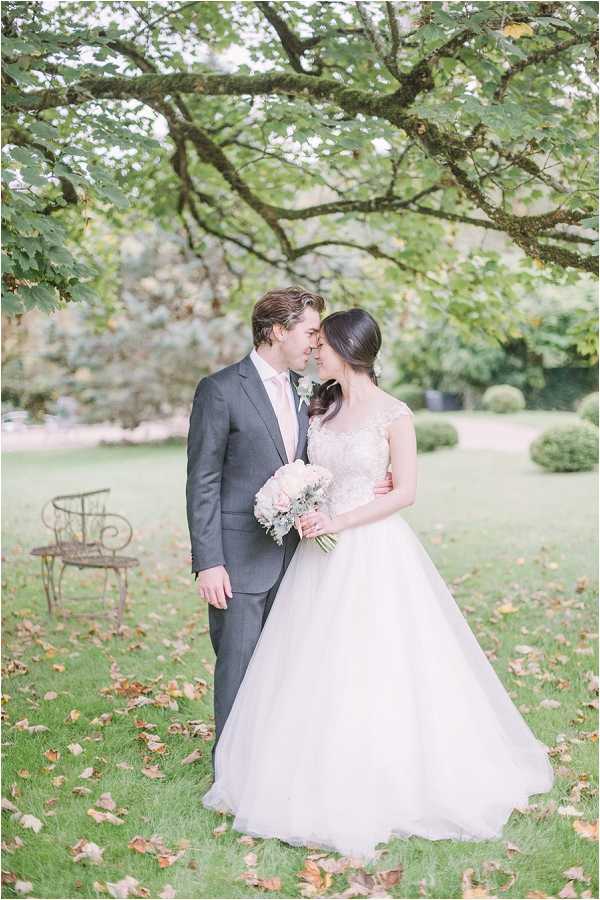 Following the ceremony, guests were served champagne and canapés by a top local chef, whilst Clara of Bohème Moon Photography was taking couple portraits of Tyson and Estee.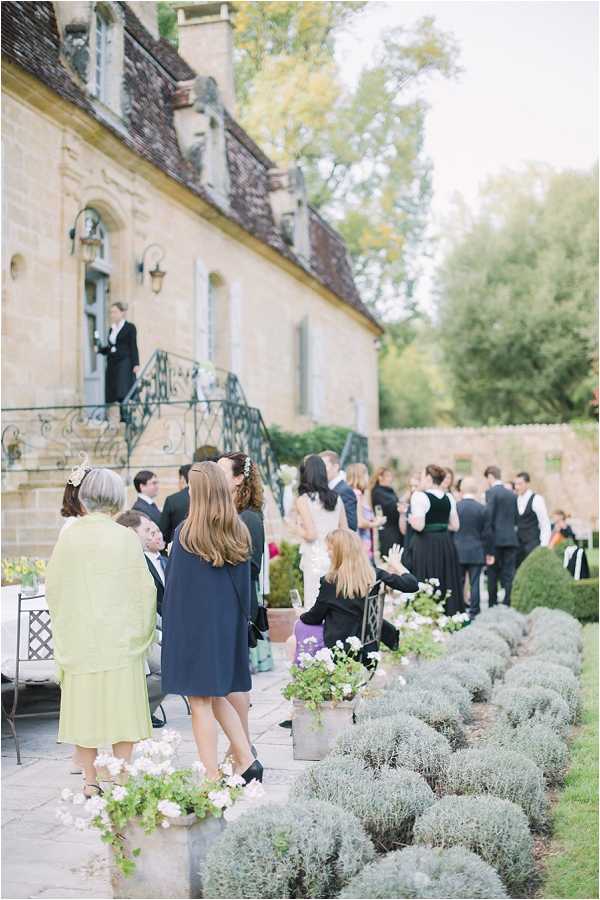 The guests then moved to the cozy terrace with a fire-pit, where they were treated to a wine-tasting experience; regional sweet Monbazillac wines chosen to match their "Pièce Artistique"; duck stuffed with foie gras.
As evening fell, they moved inside for their French gastronomique wedding feast. The seven course meal included lobster, scallops and filet of beef, as well as a palate-cleansing granité. Each course was matched carefully with a different wine and each course was followed by impromptu speeches by friends and family.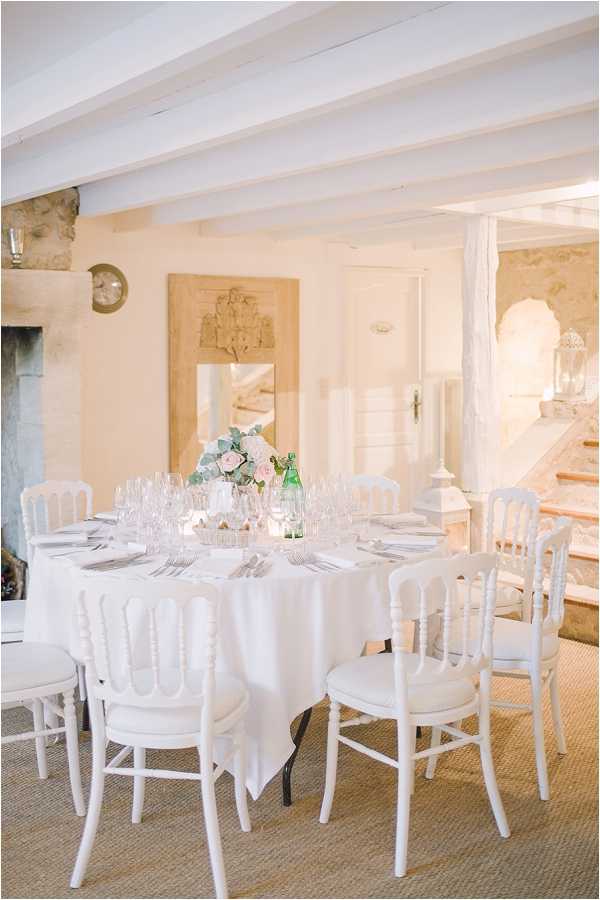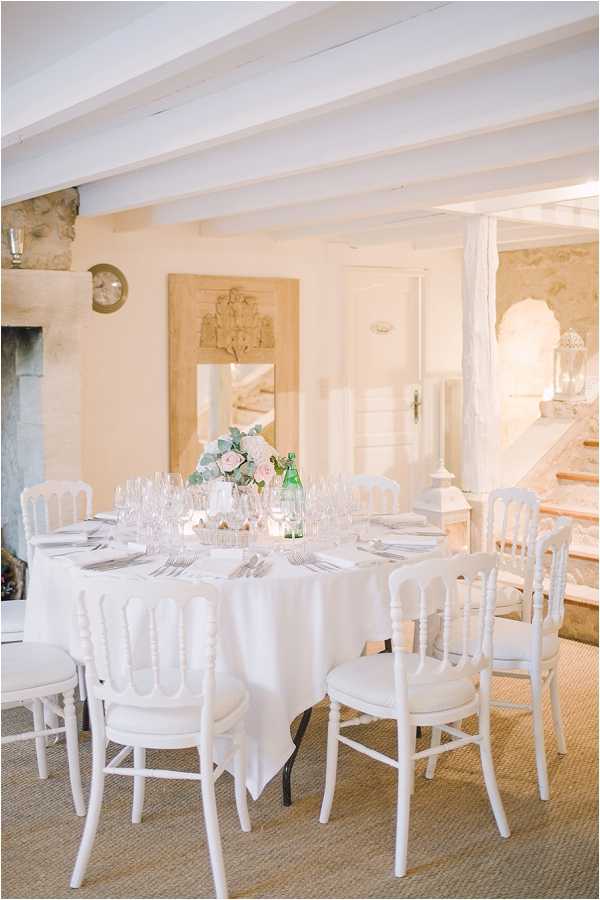 Later in the evening, the French croquembouche cake was served and guests took to the dance floor. Tyson and Estee opened the dancing to Louis Armstrong's "La vie en rose" and many of the floor-fillers had been hand-picked by Estee herself and ensured the guests partied into the night.
Estee would encourage other brides marrying abroad to hire a wedding planner to ease the load. She explains: "Joanna was always willing to make herself available to offer her guidance through Skype video calls, many times late on Sunday evenings for her. Her support on the day of the wedding was invaluable, staying until the very early hours of the next morning to ensure things ran smoothly."
The couple were very happy with their wedding photography, especially for the care that was taken by Clara to capture the finer details and the atmosphere of their day. A beautiful day that they can treasure forever.
What a dreamy affair!
For more beautiful chateau wedding inspiration click here.
Have a wonderful week!
With love,
Christina x
Intimate wedding at Chateau Forge du Roy Snapshot
Wedding Vendors
Photographer: Bohème Moon Photography | Wedding Planner: Joanna Burgess at A Dream French Wedding | Venue: Chateau Forge du Roy | Florist: Lisa Gatenby at French Flower Style | Bride's couture Bridal gown: Couture by Emma Victoria Payne, London | Bride's couture evening gown: Couture by Emma Victoria Payne, London | Bride's shoes: Manolo Blahnik | Groom's suit: Ermenegildo Zegna | Groom's handmade silk tie: Emma Victoria Payne, London | Favours: Jo Malone