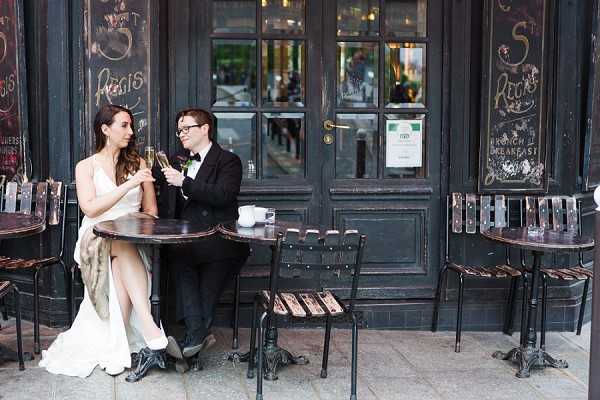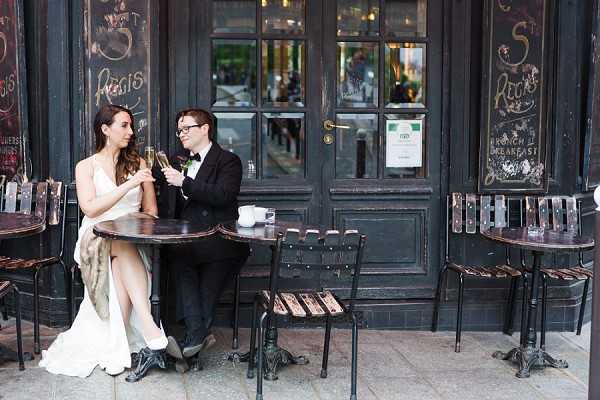 Hello lovelies and welcome to another wonderful week here at FWS! We are escaping to Paris this morning for an intimate, stylish Paris elopement by Zen Film Works and Catherine O'Hara Photography.
Not only is this elopement sweet in every way, this gorgeous pair finished off their amazing time in Paris with an unforgettable road trip honeymoon around France including a visit to the amazing châteaux Chambord & Chenonceau in the Loire Valley. I only have wonderful things to say about this beautiful region as I too went on a mini moon to Chateau Chambord and it was breathtaking! Me and my hubby dined of an evening with the prestigious Chateau as our view and we even woke up to the stunning sight! It was a moment we'll never forget!
Our lovely couple Jennifer and Nikki walk us through their super romantic journey full of wonderful moments that they will cherish for a lifetime…
Jennifer and Nikki wanted to return to the place that they first "made it official" and exchange their wedding vows in Paris. The couple knew that eloping to the most romantic city in the world was right for them after Jennifer searched on Pinterest for "Paris Elopement on a Budget" and found information helpful to US couples wanting to have a simple, budget-friendly wedding elopement in the City of Lights.
Through the use of Pinterest, Jennifer found many bride blogs that discussed Paris elopement and the trusted vendors abroad that would help them form the best elopement experience. Zen Film Works came highly recommended through our photographer, Catherine O'Hara who was highly recommended by many brides on various blogs and various discussion boards on Paris elopements.
After collecting ideas and vendor suggestions through Pinterest and wedding websites such as The Knot and Wedding Bee, Jennifer set to planning an affordable but elegant experience which incorporated their love of Paris and culinary arts into their vision.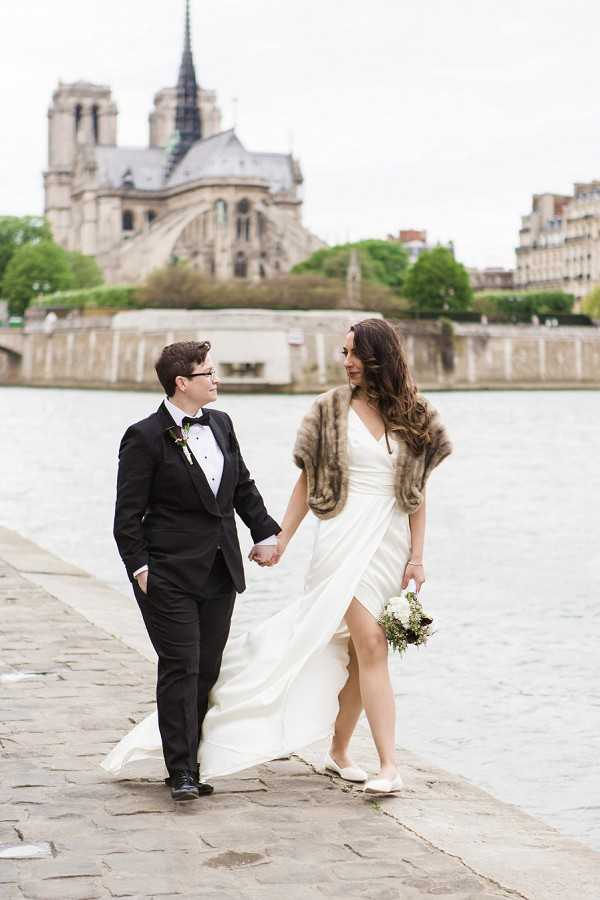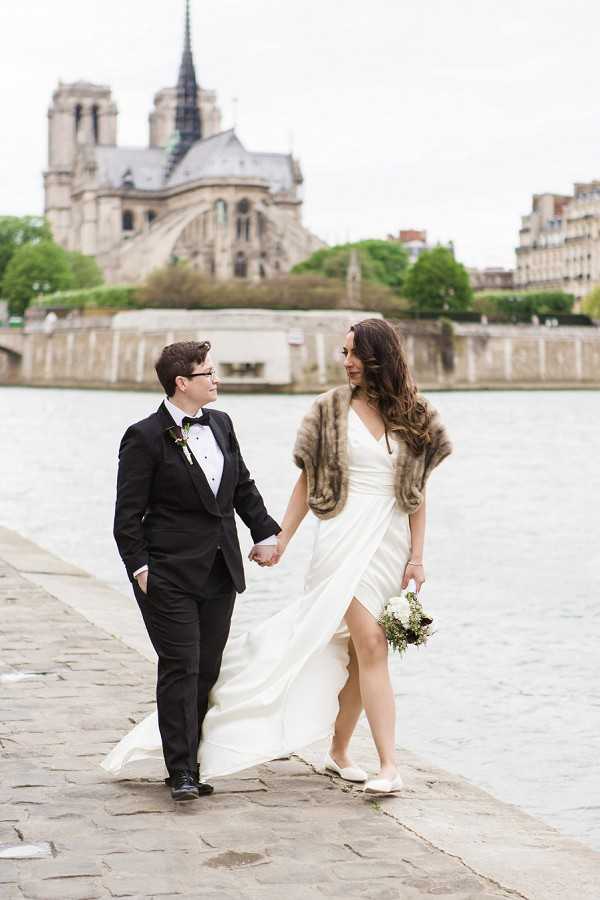 "The day started off getting ready in our hotel, Le Relais St. Germain. We picked the hotel for the strong culinary roots of the surrounding St Germain des Pres neighborhood and the great reputation of the chef Yves Cambeborde that helms Le Comptoir restaurant, a featured French bistro style restaurant, which is just adjacent to the hotel. Nikki is a culinary instructor who teaches French technique and specializes in charcuterie, so this was a special treat for the couple, who dined at the restaurant the night before their ceremony."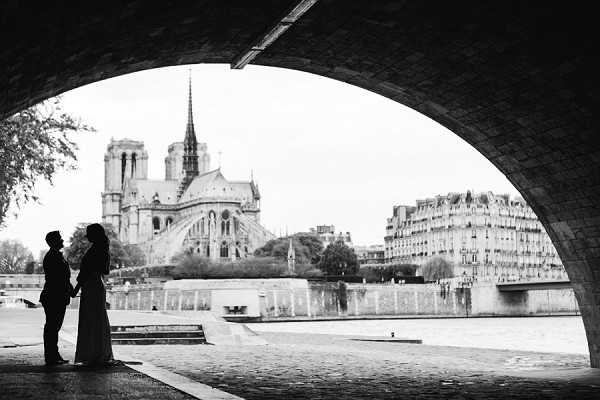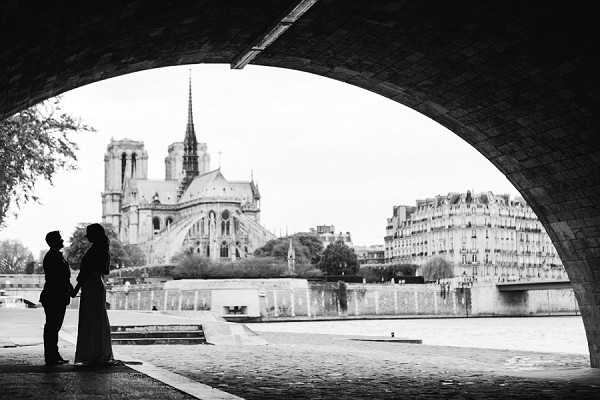 "From there, we took pictures along the Siene in front of Notre Dame, stopped for hot chocolate and champagne at the St. Regis restaurant, and over to the courtyard area surrounding the Louvre to round out pictures. We finished our journey with the vow exchange at the Bir Hakeim bridge with a view of the Eiffel Tower as the backdrop for our simple vow exchange (no officiant needed!)."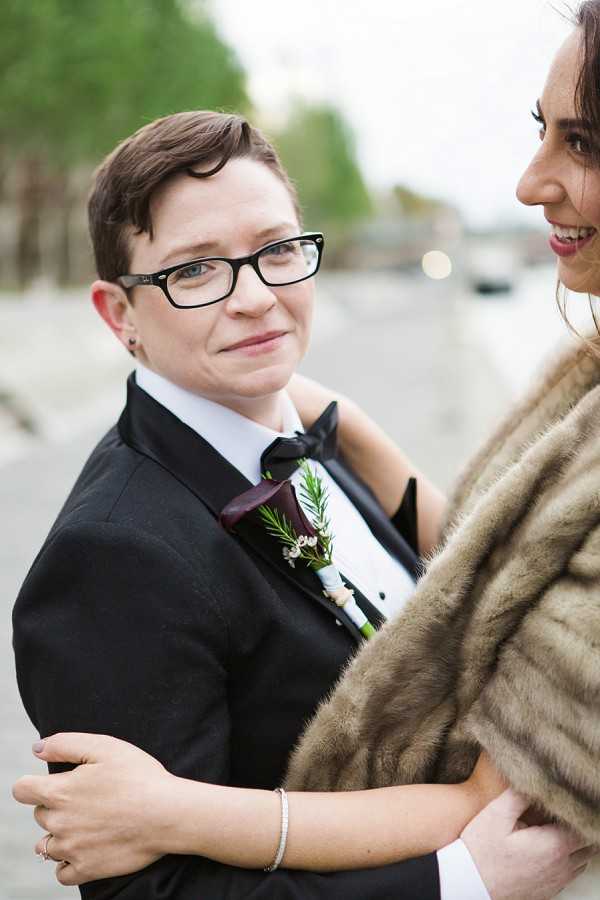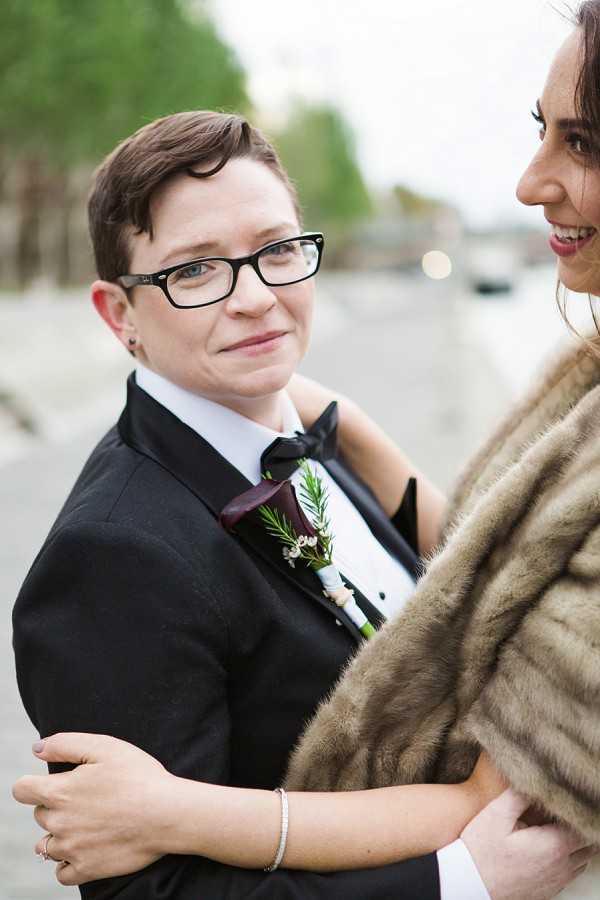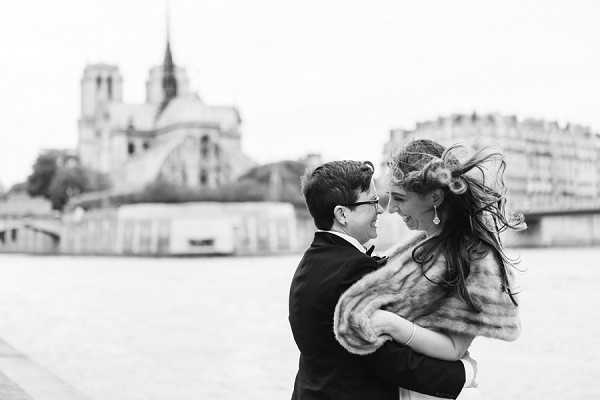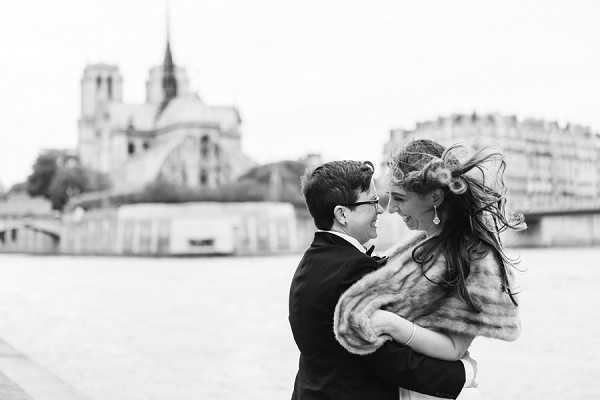 "Eloping to Paris is always a great idea! I cannot tell you how many married couples have told us that they wished they followed their dreams and traveled for their ceremony together. It is an intimate experience that can be distilled down into what is important to you as a couple."
"Every family member and friend has been very happy and supportive of our decision to elope once they realized it was what we wanted and saw our gorgeous photos and video of the day. People have told us that the videos and pictures made them feel like they were there and so everyone is happy!"
"Planning a wedding abroad is not difficult if you are organized and stay on task and budget. You can get very carried away in the precise details of the day, so if you concentrate on the big items like location, vendors and major points of interest for the ceremony, you don't sweat the small stuff. Skype and video chats with your vendors also helps a lot in relieving your concerns about the details of the day because the vendors have been through a lot more weddings than you have and can make suggestions on what has worked and what has not worked, etc."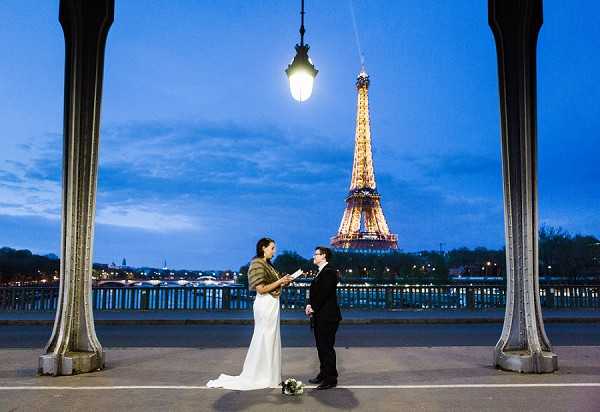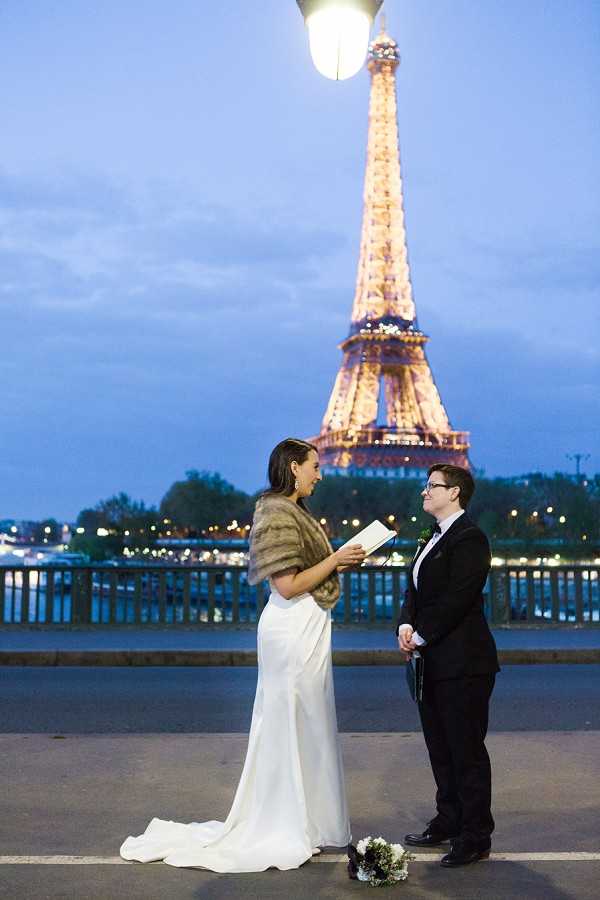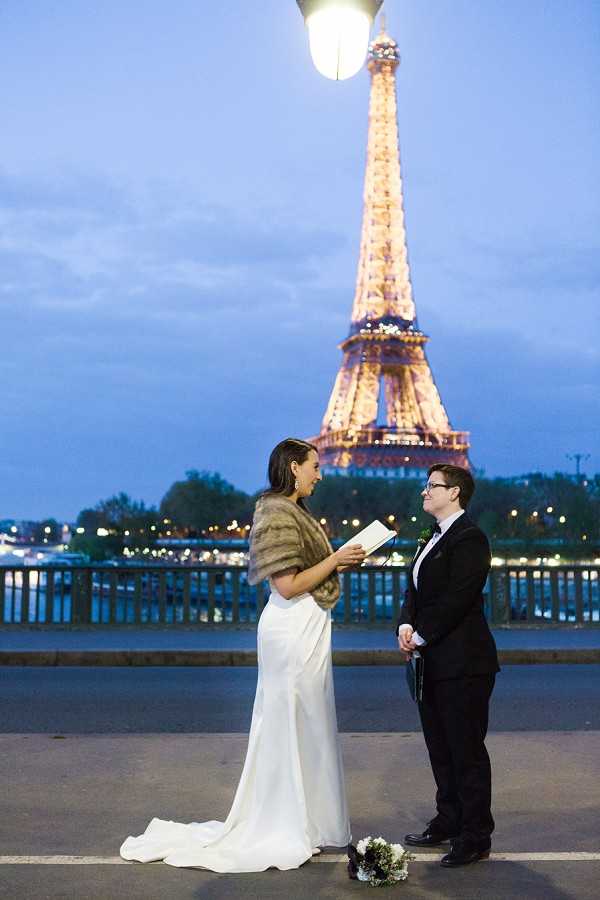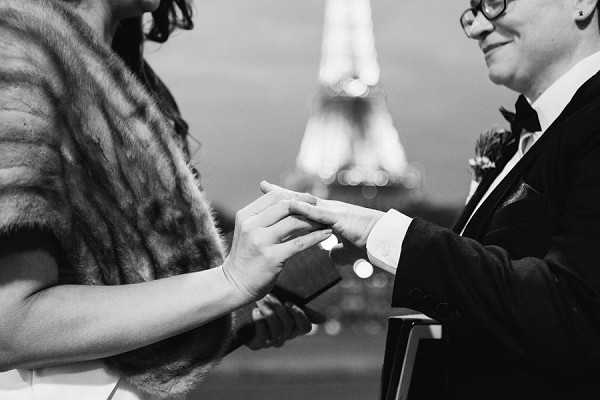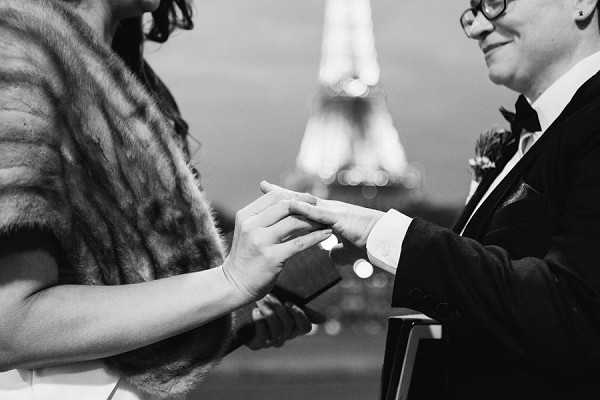 "After our wedding, we traveled for about a week and a half just south of Paris in the Loire Valley. We toured the big chateaus in Chambord, Chenonceau (we went on a hot air balloon ride in Chenonceau), and Amboise and road tripped it to the French Alps in Annecy, France to experience the French-Swiss border. It was truly a magical experience with many memories posted on social media apps like Facebook and Instagram to document our adventures and take along our friends and family as we #PettineoFerrisinParis with our own specialized hashtag."
Here's what Jennifer has to say about including a videographer into your special day…
"I would say it very much adds to the 3-D experience of remembering your wedding day. Through film, you can view the way the day moved, see the smiles between us in real time and hear the warmth in our voices as we said our vows. Film makes for a more vivid memory of the day, which goes rather fast when you're in it!"
Have a wonderful week!
With love,
Christina
Intimate, Stylish Paris Elopement Snapshot
Wedding Vendors
Wedding Photographer: Catherine O'Hara Photography | Wedding Videographer: Chris at Zen Film Works | Wedding Dress: David's Bridal | Bridal Accessories: David's Bridal | Bridal Shoes: Truly Zac Posen | Florist: Lambert Bayard | Hair and Makeup Artist: Toni Lazzaro | Bride's Outfit: Michael Kors
Save
Save
Save