Today's intimate Provence wedding will have you running to book a holiday in this beautiful area of France with the olive trees and ciciads so typical for this region and the summer.
Marianne and Preben  from Norway had an intimate wedding at Notre-Dame-du-Brusc chapel  in August followed by some champagne and an aperitif next to the chapel, before travelling back to Chateauneuf de Grasse at Preben's Father's villa for the wedding breakfast.
There guests were invited to relax over the elegant wedding dinner created by Maison Ragusa whilst enjoying the simply stunning countryside and mountain views.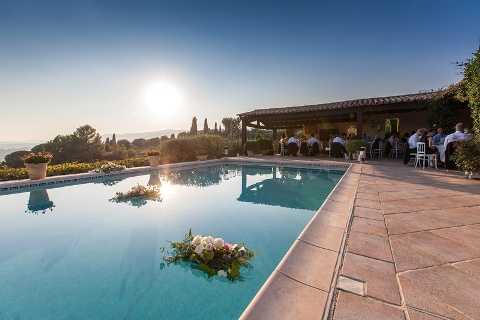 Bride Marianne: "When we started the planning 1 year ago we knew that we wanted to do something special for our wedding. We were thrilled when Preben's father would let us use the villa as location for the wedding. Provence is the perfect place for a wedding!
 
In addition to help from family members, a friend of the family who lives in the area recommended the caterer and helped us with the planning. As soon as Chapel Notre Dame du Brusc and the caterer were booked, the invitations were sent. The priest and the guests came all the way from Norway!
We enjoyed the planning of our wedding and are very pleased with the final result; it was the wedding of our dreams!"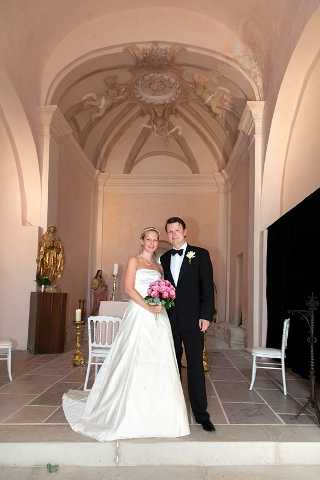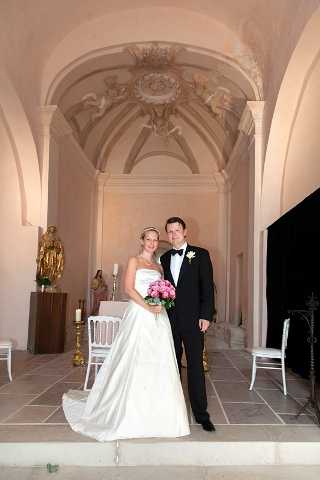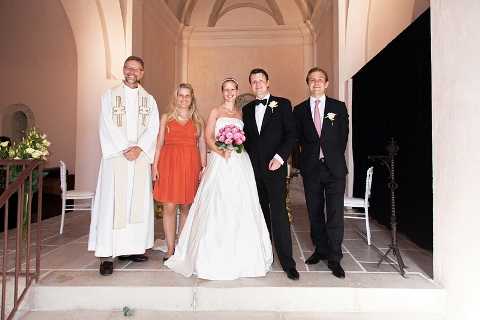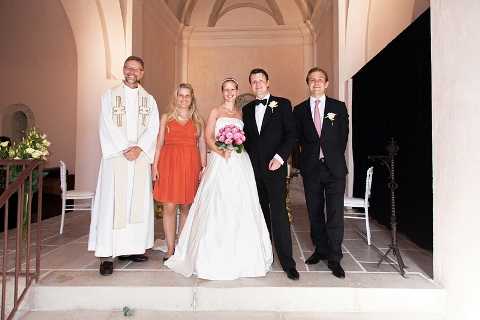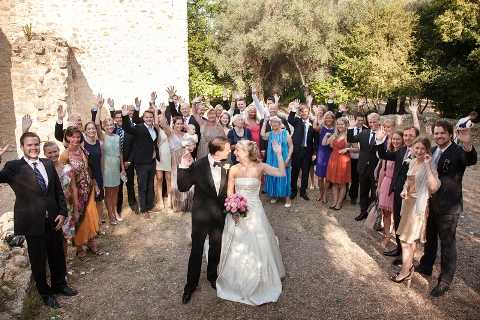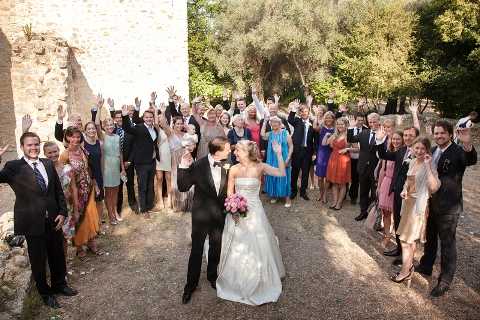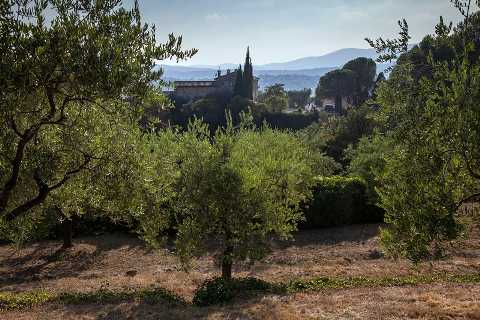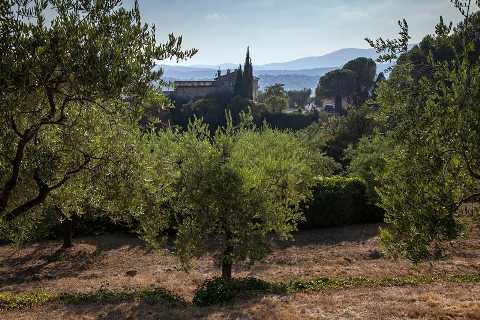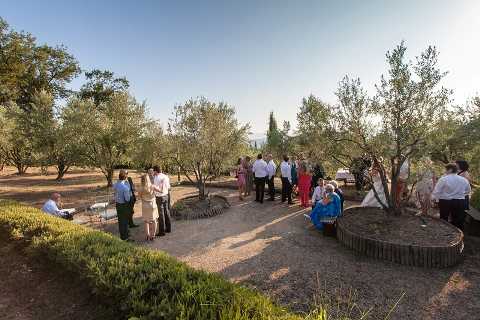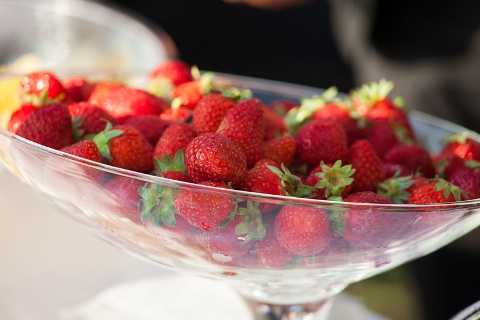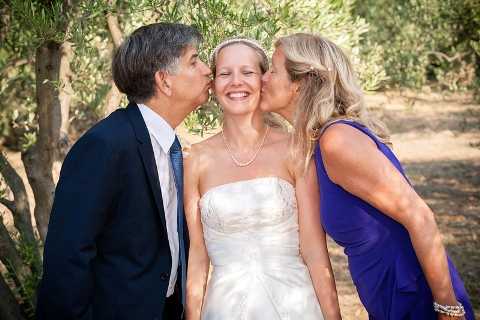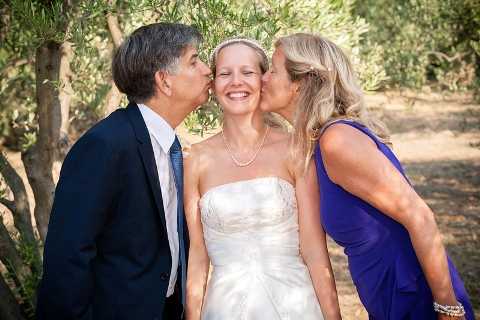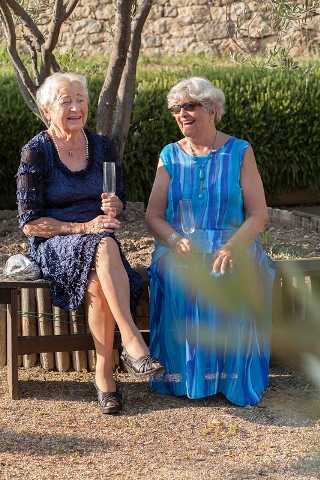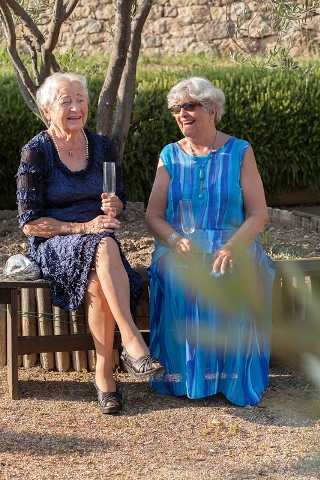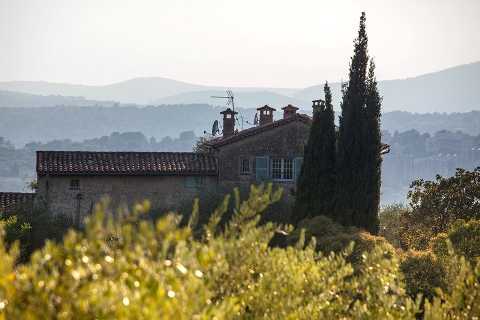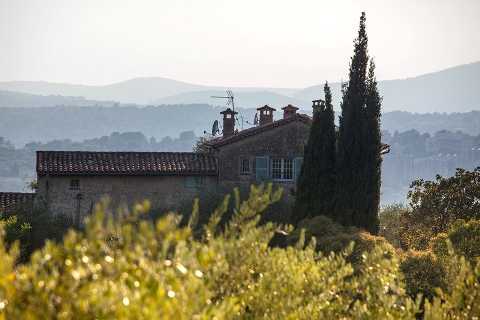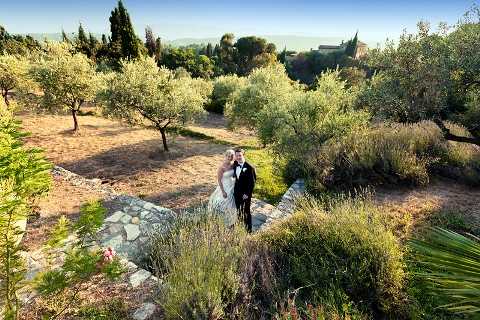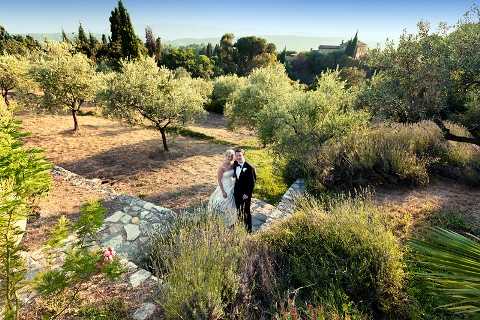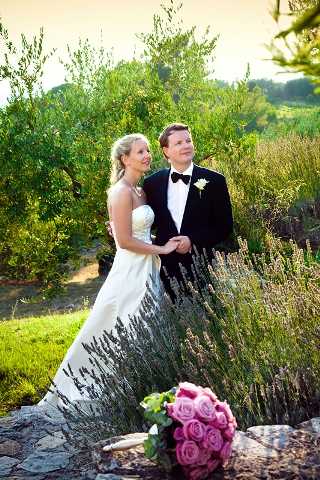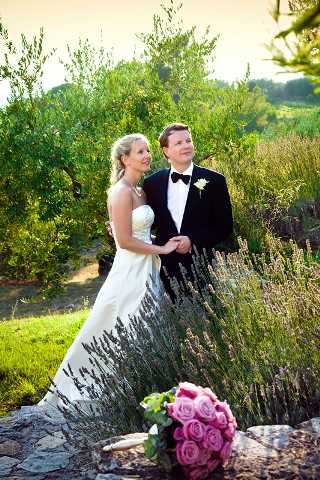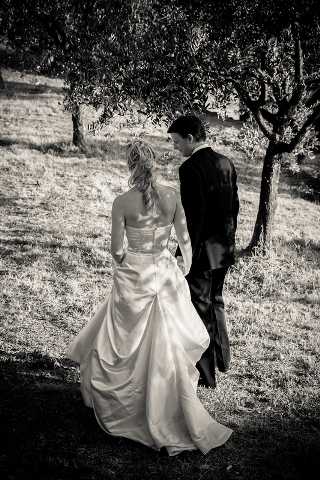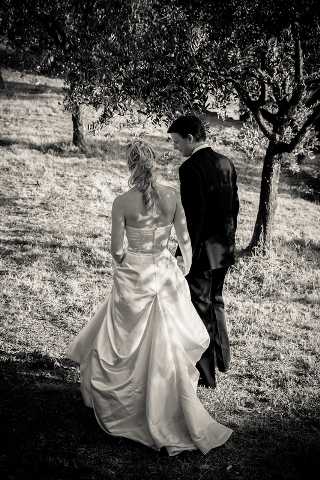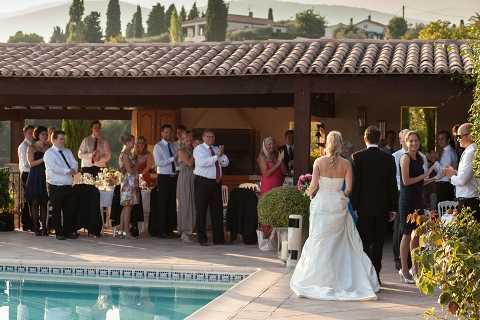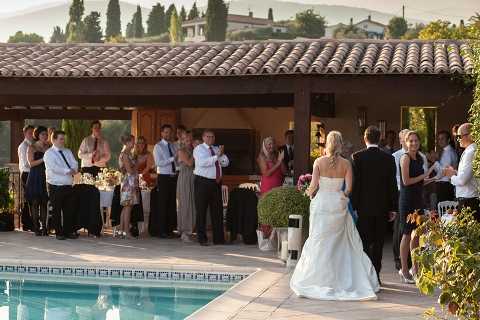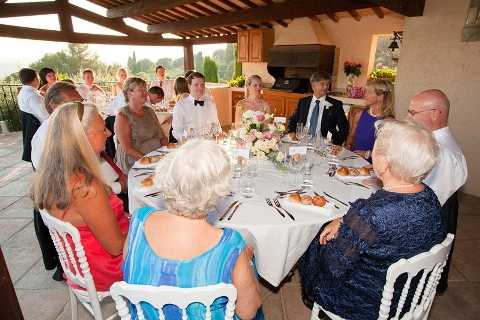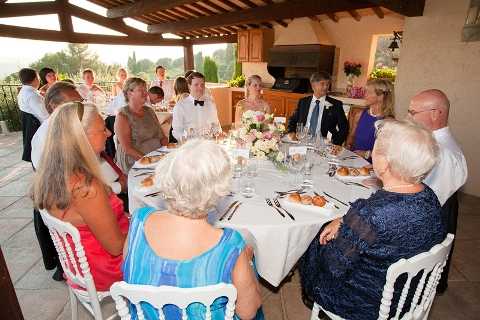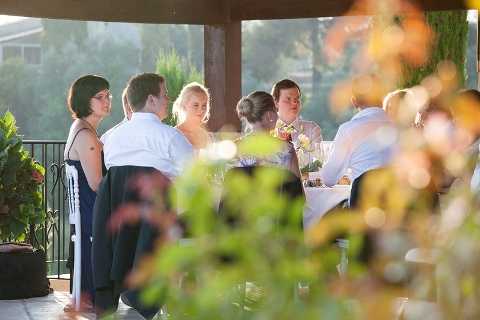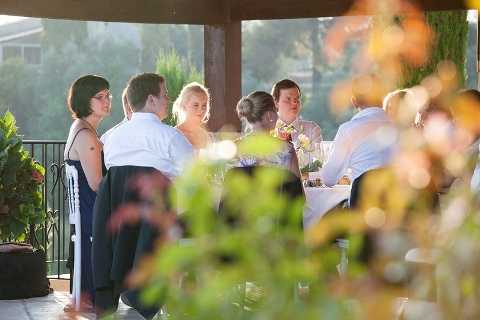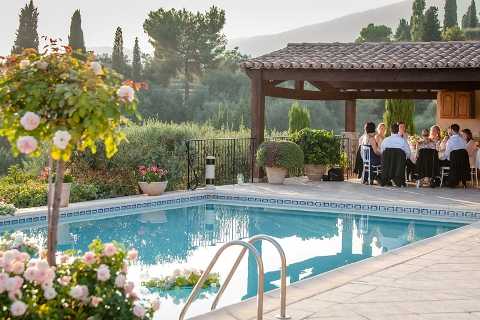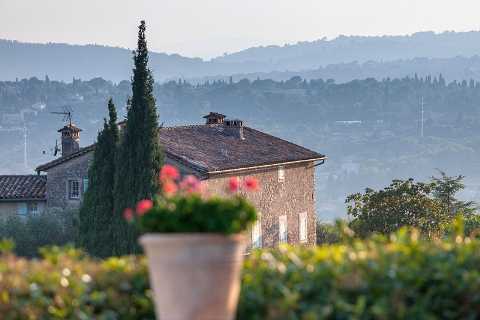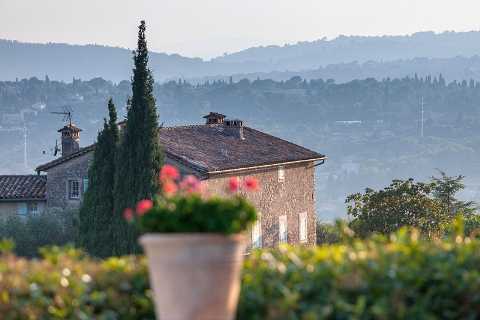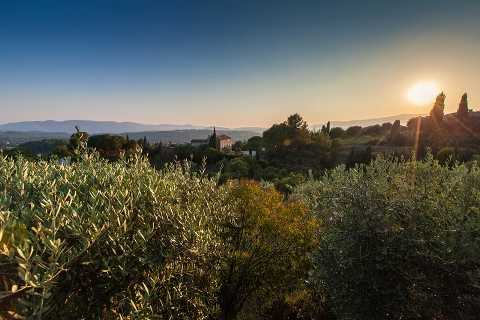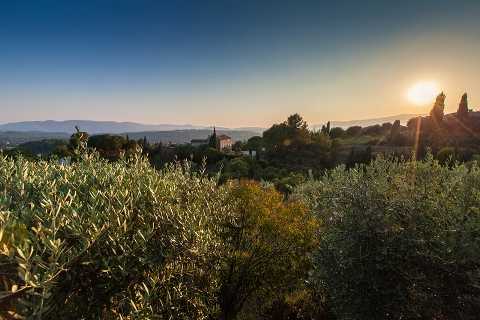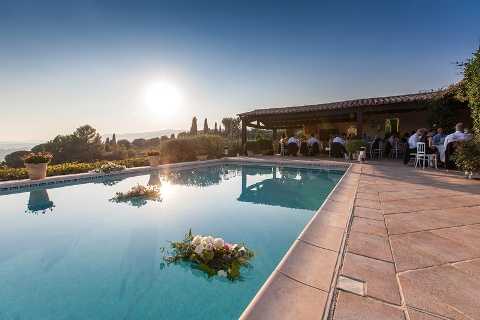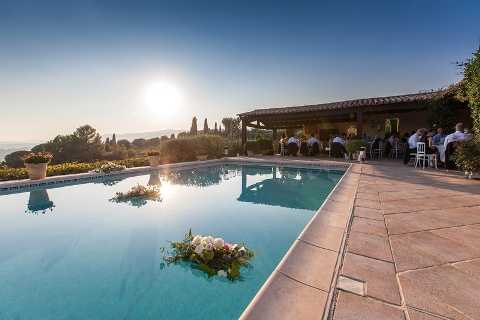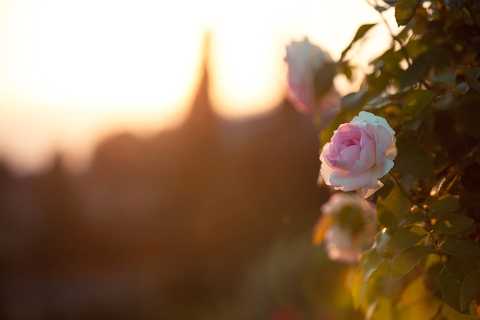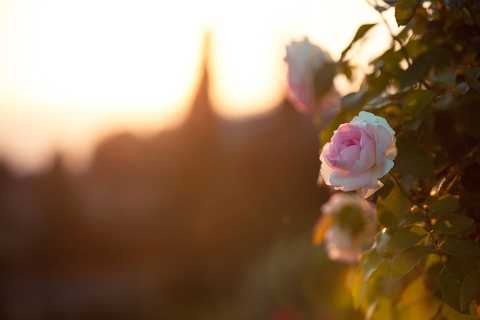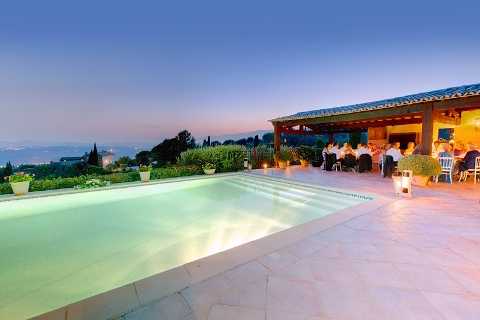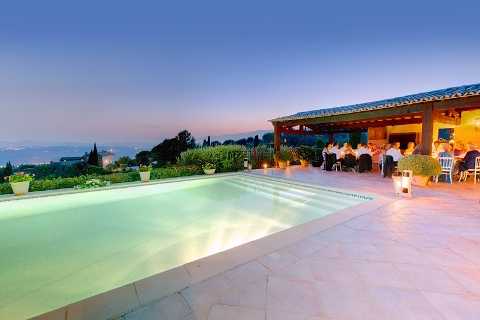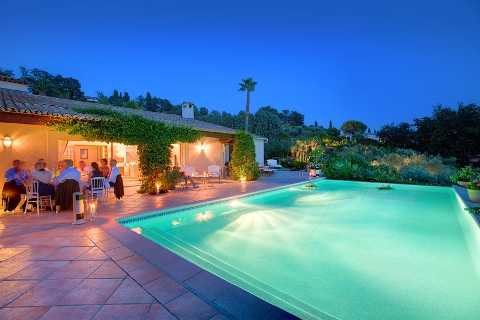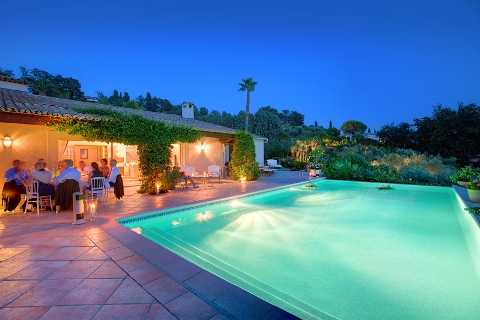 One of the most beautiful backdrops to a wedding reception that I have posted on FWS and if you ever needed convincing of getting married in Provence, Marianne and Preben should do the trick! Or plenty of inspiration for your holiday or next vacations!
Monique xx
Credits:
Photographer: Riviera Wedding Photography
Wedding Dress: Agape  (based in Stavanger, Norway)
Florist: we bought the flowers at the friday market in Valbonne. All flower arrangements (except the corsages) are homemade, even my bouquet
Caterer: Maison Ragusa (- they where excellent!)
Wedding cake: Wedding Cakes by Pamela