I have a delightful intimate Brazilian elopement to Paris to share with you today of a couple from Sao Paulo who came to France for a small symbolic wedding set in a fairytale environment.  The wedding was a very intimate affair with just the bride and groom and a last minute surprise of the grooms best friend and wife as guests.
The wedding ceremony was conducted by a non-religious celebrant at Chateau d'Esclimont and captured by David Bacher Photography.  The wedding was co-ordinated by Fernanda Silva who planned the personal details including the ornate chandeliers which is rare to have these in Brazil. David:  "Following the short ceremony that took place next to the lake I accompanied the couple around the chateau property for a short portrait session. It is honestly difficult to not get nice photos at Esclimont as the overall setting is divine. We then drove to Paris for a short photo session by the Eiffel Tower, on the Champs Elysees and at the Louvre."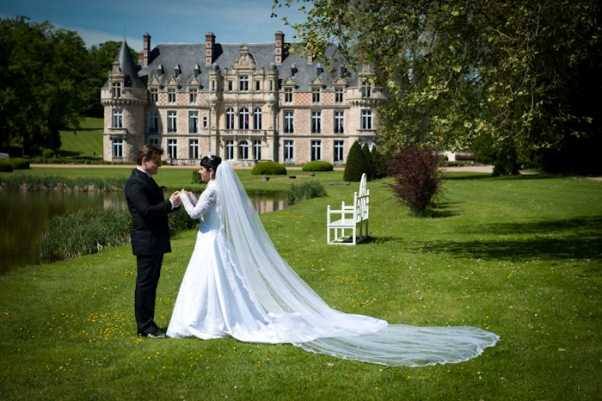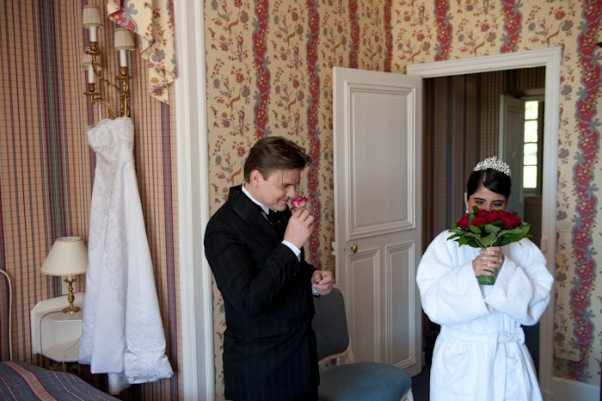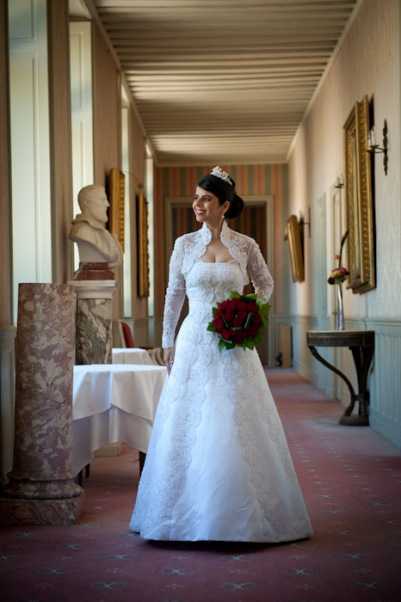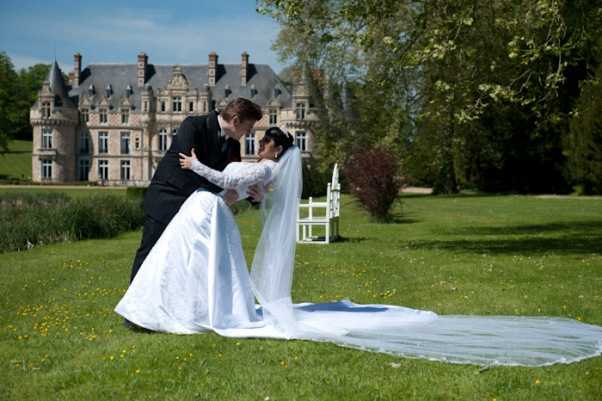 The couple were then transported to Paris for an additional photo shoot.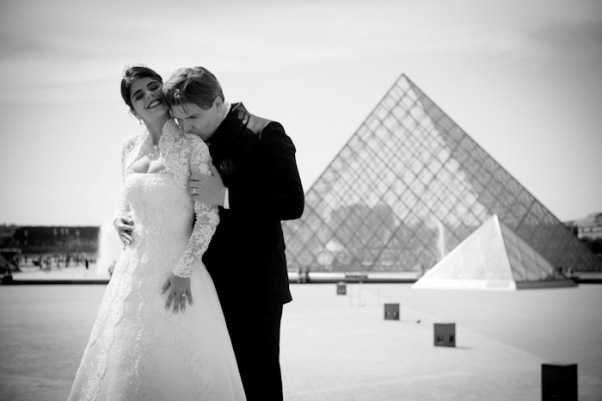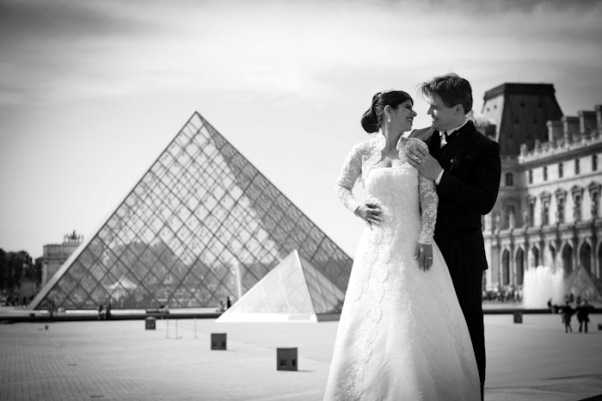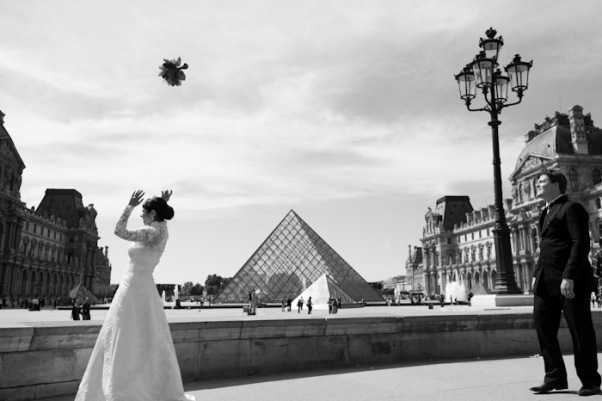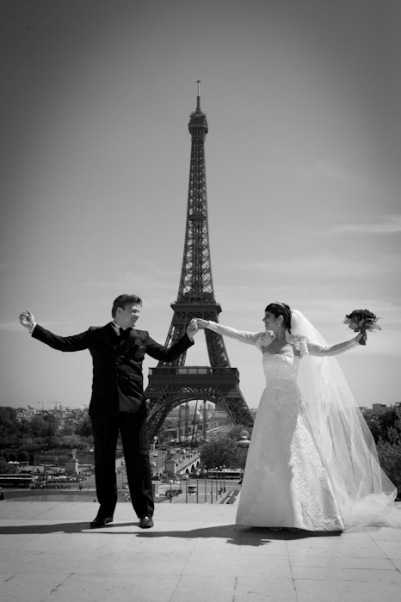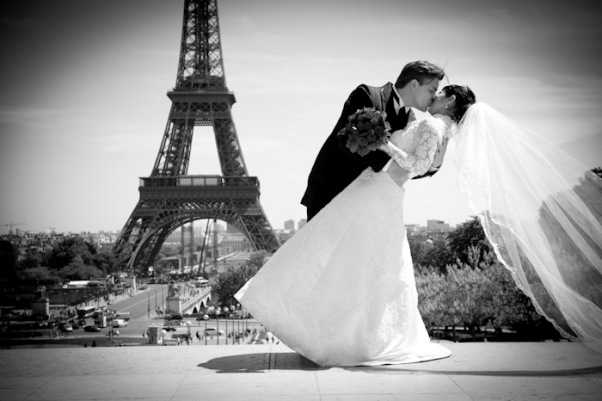 I love the lace bolero and it really sets of this wedding dress and gives it a Catherine Middleton look.
Thank you David for sharing these wonderful pictures and I hope the couple had a lovely tour of Paris before enjoying their honeymoon.
Monique x