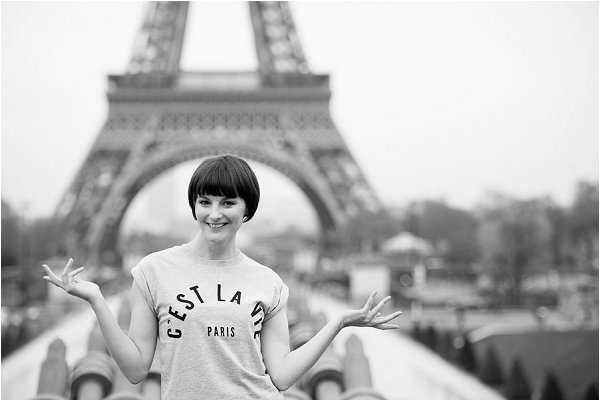 It is always a thrill for me to welcome fabulous wedding vendors onto the blog, to introduce them to you so you can fall in love with their services as much as I have.  However today we have something extra special for you, as I am thrilled to welcome International Makeup and Hair Artist Victoria Farr to the blog and she is unveiling her new look website!
I have personally worked with Victoria on a number of projects with a styled shoot in Loire Valley and in Provence, and I also trusted her implicitly to do my makeup and hair for my first ever photo shoot.
In case you've missed any of Victoria's wonderful expert makeup and hair advice posts, and want to find out more about this chic lady, Victoria started out her hair and makeup artistry by attending night school whilst being in financial services.
Victoria's natural talent saw her skills being highly sought after and she left the corporate world and set up the growing Victoria Farr brand.   Five years on and Victoria Farr has traveled to New York, United Kingdom and France with destination brides to create their dream bridal looks.   Her bridal clients range from the international elite to classic brides planning their dream weddings abroad.
Not limited to bridal work though, Victoria has also been snapped up by a leading fashion designer for their 2015 campaign and the last 12 months has seen her jetting off to Paris for commercial and bridal work, where she decided to stay for a month!
But before we unveil the new look Victoria Farr, I invite you to watch this wonderful film and find out more about why you need this lovely lady with you on your wedding day:
Victoria Farr // Destination Makeup Artist from Story of Your Day
And yes she does always looks absolutely effortlessly stylish wedding she arrives to do your hair and make up!
I managed to get 10 minutes with Victoria in her busy schedule and wanted to ask a few insider questions!
What is the funniest story about being involved in a wedding?
"Applying make up on a Father of the Bride, he was convinced people would notice he was wearing concealer, needless to say you could not see the mysterious bruise or the make up, which made him very happy indeed!"
What is your best experience/ memory of working with a bride during her big day?
"I will never forget the lovely Katie who I met back in 2013, we hit it off straight away with a similar taste in 90's house music and a wicked sense of humour. I work hard to build trust and confidence with all of my clients and when they take the time to send me a thank you card after the wedding, I am truly touched and Katie was no exception; she writes 'Remember what an impact you had, not just on our big day but also on an insecure, shy person making her feel special and pretty'."
A little personal note from Victoria before the big reveal!
Victoria: "Bonjour lovely readers!
It is great to be back with you all, I hope you are all enjoying the Spring and looking forward to a wonderful Summer. I am in the throes of a fabulous 2015 full of beautiful weddings and exciting projects.
One of the biggest projects I've been working on is a brand new look to Victoria Farr including a sparkly website where you can learn more about me and my loves, as well as my destination work in France. I am so very excited to share this with you all and I'd love to hear what you think.
I cannot believe I have been sharing all of my lovely hints and tips with you for almost two years now, so when Monique and I were chatting about the new website and re launch of Victoria Farr, I knew that I had to share it with you first
I love weddings; that is the long and the short of it. Big spectacular extravaganzas, small intimate elopements and absolutely everything in between! Whatever the style of your special day, my priority is you. Being a destination make up artist and hair stylist I have the freedom and flexibility to see my clients at any location, which has its own set of challenges but I'm an experienced hand, so you can feel relaxed and confident with me working with you on your dream day.
I would love to hear all about your wedding day plans, so please do get in touch whether this is for 2015 as I still have some availability or indeed 2016 which I am taking bookings for.
 Also, I am very excited to be spending some time in France from 5th July for a few weeks if you are still looking for a destination make up artist for your wedding, elopement or photo shoot, please do get in touch by email [email protected] or via my new website www.victoriafarr.co.uk I'd love to chat about your plans.
A bientot!
V x
So wait no longer, as here is the new look Victoria Farr!

Don't forget it is never to early to book your desired hair and makeup artist. To find out more about Victoria Farr's services visit www.victoriafarr.co.uk
Credits:
Photography: Ally Byrom
Videography: Story of Your Day