Welcome to the start of a fabulous week!  The pretty creative space for French Wedding Style is taking shape and I have the perfect tonic to the weekend, an inspirational fairytale wedding Dordogne Valley planned by Laura Dova Weddings and Weday's.
Laura takes us through the inspiration behind the shoot: "Once upon a time, in a far away country, a king's daughter and his worst enemy's son fell in
love.  The two lovers kept there flame a secret from all. Until one day, the prince's suspecting
father followed his son, only to discover their forbidden liaison.
French Wedding Style – Photography © Ludivine
The King was furious, his anger second only to his hurt. In a fit of rage he banished his treacherous
son from the kingdom and cast an evil spell on his lover.
Her fate was to be imprisoned in a magical timeless garden, where she would enact a different
fairy tale every morning until the end of time itself. Only the love of her returning prince could
possibly deliver her from such a wicked spell."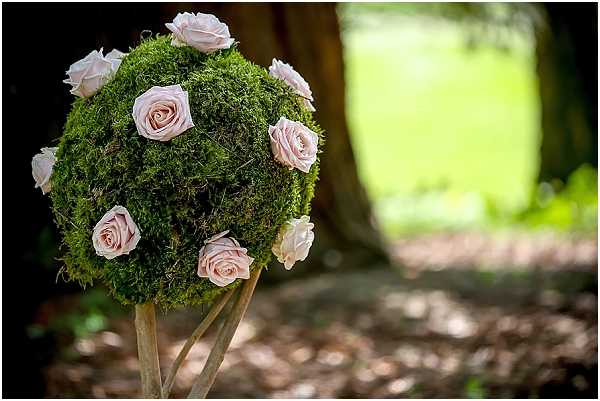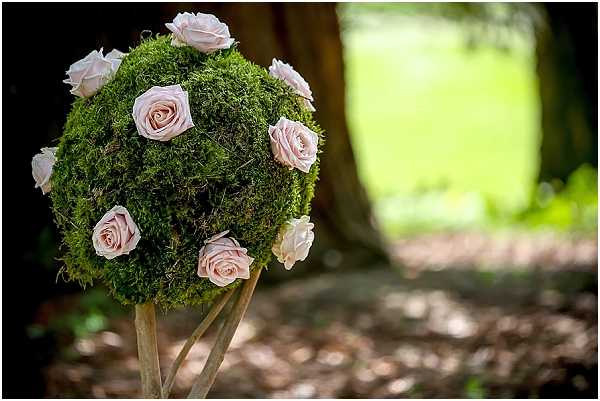 Under the eye of the Wedding Planners Laura Dova and Elise Gorisse, Tadaaam installs decoration
and gradually transforms a park lost in the valley of the Dordogne, in a park inhabited by three
enchanted fairy tales.
The pastries banquet prepared for the Princess by Emilie, makes us want to be a part of the fairy
tale and have a bite of that pink cake and all feeling small as Alice in Wonderland.
The next morning, the dress Confidentiel Création and the stole by Les Petites Echarpes de
Mariana in the wind, we were found in the fairy tale of Beauty and the Beast.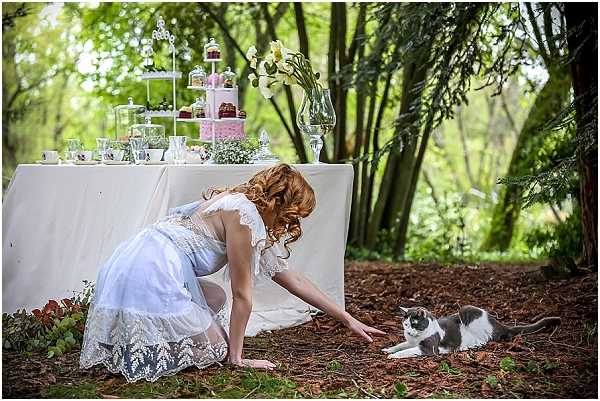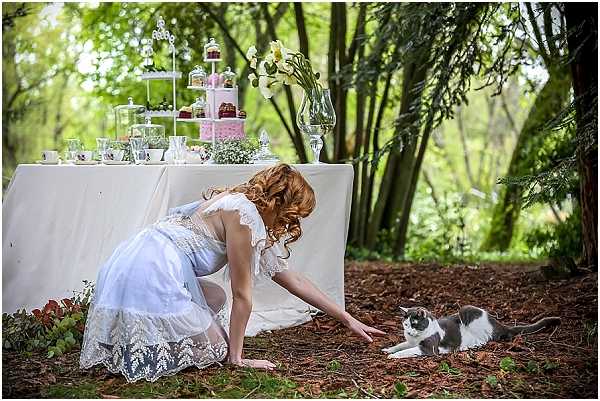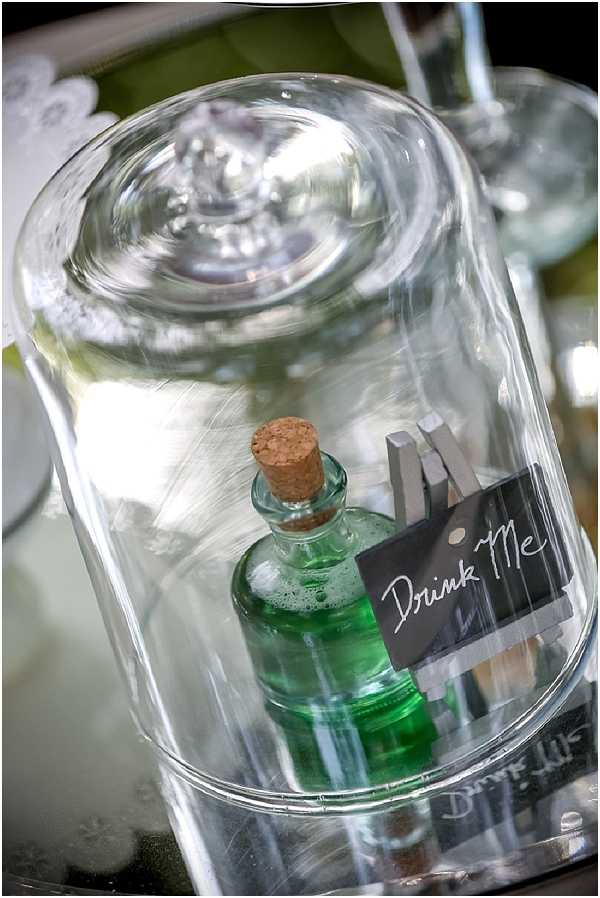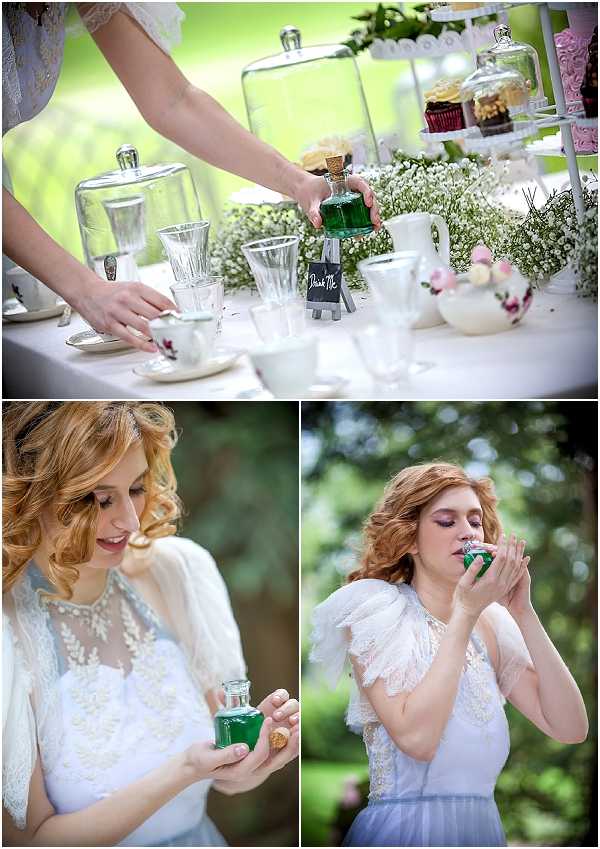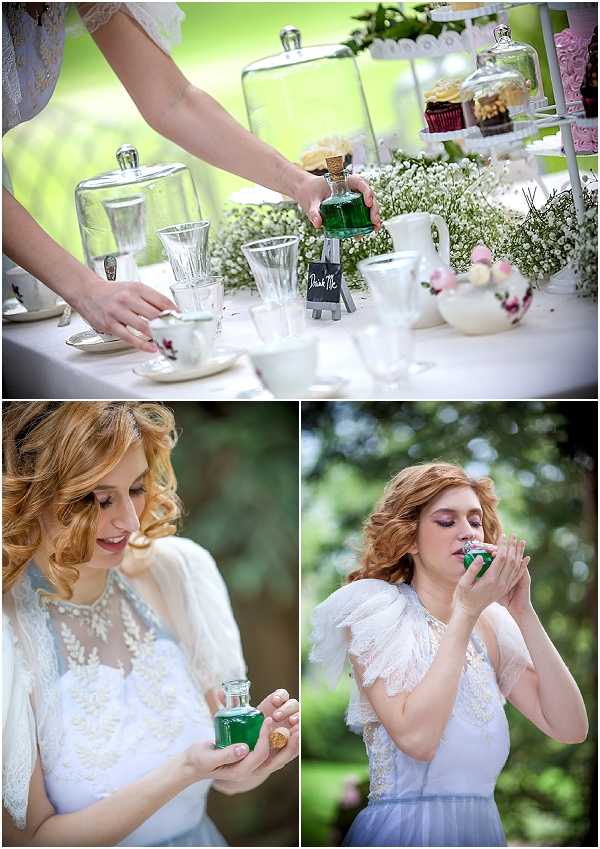 With the magic rose and books to no end, the Beauty so beautifully made up by Virginie, relaxes
reading books and observing the animals in the park to finally fall into a deep sleep and wake up in
another fairy tale.
An apple fell on his head, and wakes her up when she discovers to have been transported to the
county of Snow White. She looks herself in the mirror, stroking her long braid created by the
hands of a fairy, Nadine.
She poses in front of the camera and Ludivine and enchants videographer Arnaud, always awaiting
the return of her beloved.
Who knows if one day her prince will come...


Wedding Suppliers:
Wedding Planner: Laura Dova Weddings, and Weday's, // Photographer : Ludivine B // Baker : Pâtisserie Cherie // Scenography and Flowers: Tadaaam  // Hair stylist: Expression Coiffure // Make up Artist: Virginie'e // Dresses: Condidentiel Création // Blue Short Dress and Boléros: Louise Valentine and Les Petites Echarpes by Mariana Artigues // Videographer: Hemengo Begiak // Model : Morgane Chéron