Happy Thursday, and welcome to the start of November! On the blog today, we have for you a treasure trove of wedding ideas for international couples wanting to get married in France. FWS vendor and wedding planner Haute Wedding, concocted an irresistible wedding showcase with a team of creative professionals creating a dream wedding worthy of saying "I do."
And we also get to see some of the fantastic florals from another FWS vendor, Dandelions and Grace!
If you are a foreigner wanting to get married in France, chances are you will be intimidated and stressed out in coordinating the details of your wedding. "How will you communicate with your vendors? What cultural differences will you face? Will they understand my vision?" These are the last things you want to worry about on top of all your planning and coordinating.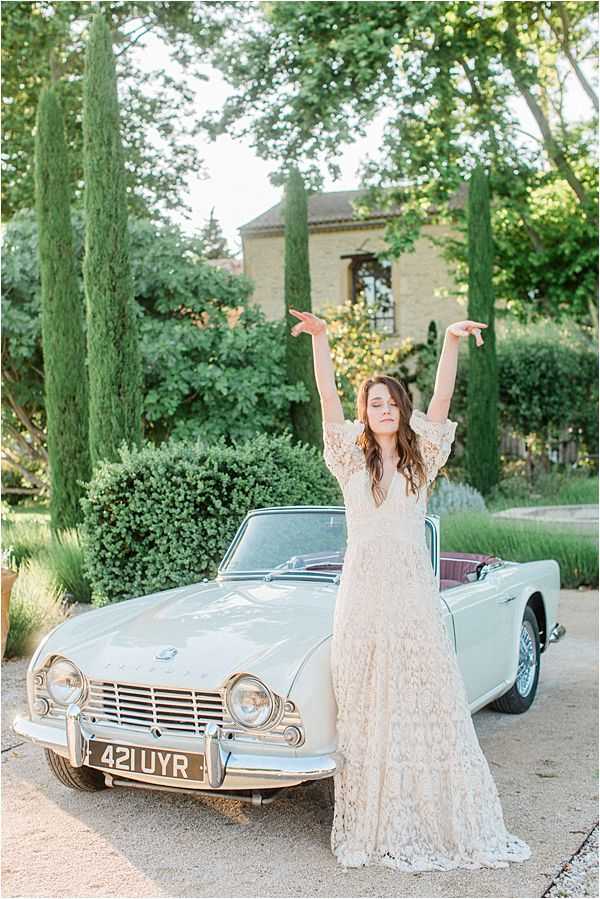 Finding an international team that fits your needs and your style is key when planning a destination wedding in France. Luckily there is an amazing network of English speaking wedding vendors who are professional and easy to work with.
We sourced the best English speaking vendors for our recent shoot in Provence. We wanted to find a group of vendors that complimented the natural beauty of this Provencal venue destination Wedding Provence France.
Our American stylist, Kerry Charlotte, from Haute Wedding worked to use natural colors to bring out the rustic feel of the venue. The colors are all over this property lush greens, warm yellows, and bright flowers. Complimenting the warm wood tones and cool white stones with colored glass made the table feel welcoming and unified. This intimate venue has on-site accommodation for 12 with a view of the beautiful rose garden, lavender field and tree-lined entrance.
The venue is nestled in a quaint town just next to the famous market town Isle d' Sorgue, where gentle canals run through the beautiful town. The town comes to life on Thursdays and Sundays when the market comes to town. Little bridges connect the town over the river, it is magical!
We wanted to highlight the authentic feel of Provence by incorporating antique pieces from the cars to the jewelry to the antique finished glassware.
Our English glam team, Annette Car & Claire Jones who bring your bridal look to life, have many years of experience in providing high-end services to wedding parties. The most important thing on your wedding day is to be relaxed, these two can help with just that! This day will pass way too quickly, so taking these few moments with your bridal party in the morning is important.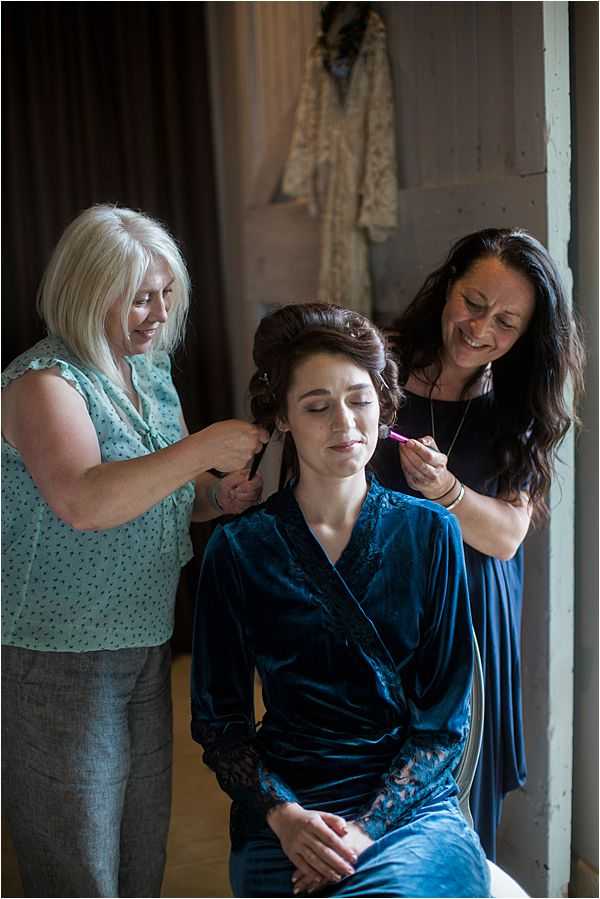 Annette thoroughly enjoys keeping up with current and trending bridal hairstyling. Whether it's Classic, Bohemian, Retro or Vintage, working on photo shoots gives me a wonderful opportunity to try out interesting and different looks ready for the new season. These two accentuate your natural beauty.
Claire will explain all of the products you are wearing to showcase the high-end ingredients and their purpose. The makeup is very lightweight and will last from the first looks well into the 2 am dance party. That means champagne proof, cry proof, full coverage.. That still looks like the natural you! We were really inspired by the royal wedding this year. We are thrilled to hear natural beauty is back! Loving yourself and being confident is the best way to shine on that aisle. You have already found your prince charming, feel like the princess you are.
Our Photographer In Love Photography is a destination wedding photographer who has traveled all of the world taking photos of the world in all of its beauty. His photography style is artistic and intimate, which is perfect for weddings in France.
Florist – Dandelions and Grace, specializes in modern style arrangements. Shying away from the tight traditional bouquets. Instead, she incorporates the reality of the individual flowers. Mixing sizes, colors, and lengths in the arrangement. The stunning doorway arch showcases different textures to add dimension to the arch, a real show stopper!
The feature Provence inspired gifts are from local Provence artisans, they use locally sourced ingredients from Provence. These guest gifts are the perfect thank you to add into welcome packages or even on the tablescape. Your destination wedding guests will love to bring a piece of France back home with them, and the best thing.. They are travel sized!
Having an amazing team that understands you is key to creating a stress-free wedding planning process. Take time to find the right international team to fit your vision!
Need more wedding destination inspiration? Check out this post Stylish Outdoor Provence Real Wedding.
Inspiration for a Destination Wedding Provence France Snapshot
Vendor Details:
Planner: Haute Wedding | Photographer: In Love Photography | Hair: Annette Carr | Make Up: Claire Jones | Stylist: Kerry Charlotte | Transport: Provence Classics | Florist: Dandelions and grace | Stationery: Southern Bee designs | Favours: une pincee de provence | Cakes: Laurine defrene | Venue: Only Provence | Accessories: Diamant Kiwi | Dress: Kite & Butterfly | Venue: Clos Saint Esteve |