There are many trends and fashions in the wedding world, but sometimes your wedding inspiration can grow from the smallest detail.  This is how today's lavender wedding theme inspiration board came about, I lit a lavender scented candle and was transported to a world of lavender bushes and trying to make lavender scented perfume as a little girl.
For those who are interested apparently Lavender is a shrub part of the mint family whose flowers are a mixture of blue, violet or lilac.  Although we have pigeon holded this colour as "lavender" the lavender wedding theme that I am putting together today incorporates a mixture of all four colours.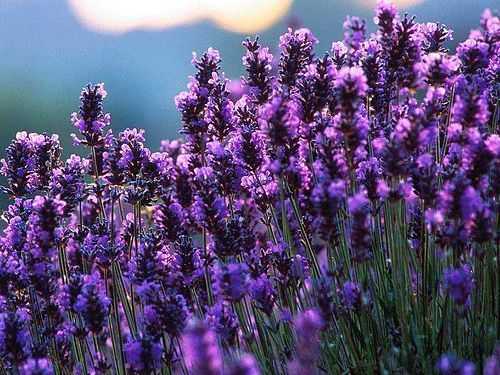 Soft lavender inspiration also hit the red carpet at the 2012 Golden Globes with Jessica Alba wearing a pale lilac Gucci dress with Bulgari jewellery.
Wedding dresses now come in a wide variety of colours, shapes and styles, but if you want to keep with the traditional whie/ivory dress you can always add a splash of lavender through ribbons, belts and accessories.
For those grooms looking to purchase a wedding gift, this Tiffany lavender amethyst rose gold ring would be a perfect addition on the brides non wedding hand.
If your style is classic consider a plain white wedding cake decorated with lavender or other lilac and lavender flowers to match your wedding flowers.  This achieves a clean and elegant look whilst also incorporating a variety of lavender and lilac tones onto the cake, as show in this sophisticated cake by Sugar Plum Cake Shop Paris.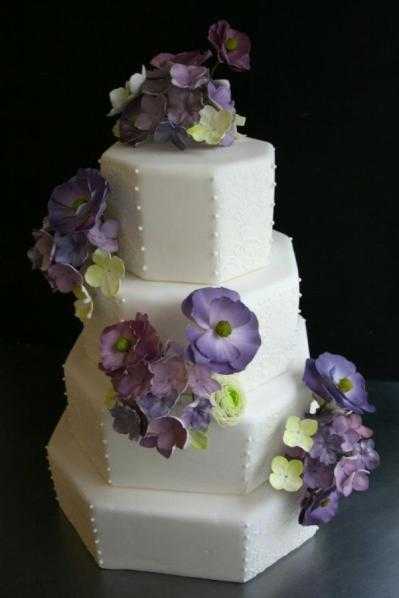 There is a huge variety of lavender or lilac products on the market, but think about getting creative with lavedenr edible treats or flowers in your hair.
Lavender Cookies; Lavender Natural Wildflower Wedding Stationery – Wedding Paper Divas; Lavender Macarons – Hi Cookery; Bouquet and Hair Flowers- Blush Rose;  Lavender Bridesmaid Dress – Net a porter; Lavender Flower Arrangement – Frederic Garrigues
Don't forget if in doubt a field full of lavender will provide a stunning backdrop to your wedding photos such as these ones by Marie Labbancz Photography.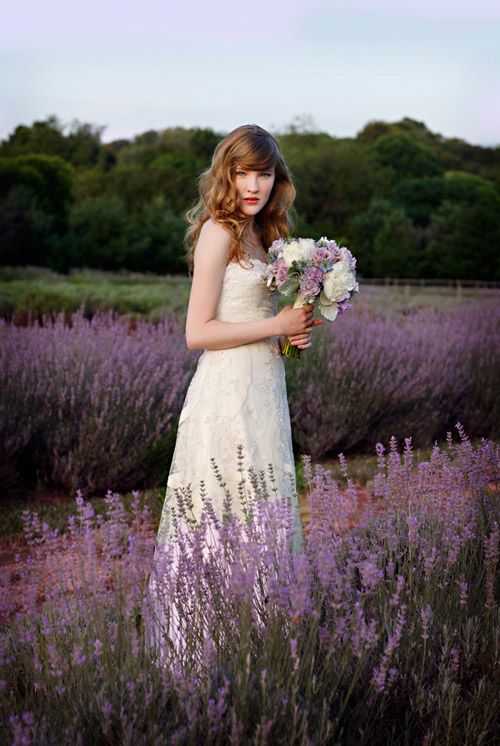 I had a lovely lavender plant at my last house, but during the move had to leave it – I think a trip to purchase another one might be on the agenda!