We are just about to fill your Thursday with an overdose of romance with this idyllic rainy engagement shoot in Paris!
We are blown away by super talented Matt + Lena Photography who have told the story of Natalie and Mike's love affair perfectly in their artistic images!
It may have been raining on their spring day in Paris but for us it made their story even more picturesque, don't you agree?
Matt + Lena Photography walk us through today's engagement shoot while Natalie explains how they met, Mike's proposal and why they both chose Paris for their engagement session…
"Natalie and Mike, newly engaged and madly in love, flew from Toronto, Canada to Paris, France for a few days to explore the city, from the charms of Montmartre to the iconic Eiffel Tower. We spent an afternoon with them strolling along the Seine, capturing all the beauty and romance that is Natalie & Mike and Paris."
"It was May, a rainy spring day, we met Natalie and Mike at Terrasse Hotel in Montmartre. We walked along Rue des Abbesses and waited out the rain over some cappuccinos in a pretty corner cafe. Next, we hopped on the Metro to Cité by Notre Dame and strolled along the Seine to the Eiffel Tower."
"We crossed the Point Neuf Bridge, and stopped by the Tuileries Gardens."
"We made it to the Eiffel Tower just before dusk and stopped by the carousel for a crepe as we watched the tower lights warm up to the night. It was the perfect evening."
Our bride to be Natalie…
"It's kind of a long story, we met in the summer of 2007 through mutual friends. 
Depending on who you ask, you may get two different stories about how we first met. He remembers it as me acting silly having a "discussion" with a group of friends as to why the sky is blue. I remember it as him being the guy who was too cool to join our "intellectual" discussion. Ok, that might not be exactly how it happened but our witty charm and sarcastic humour = instant friendship."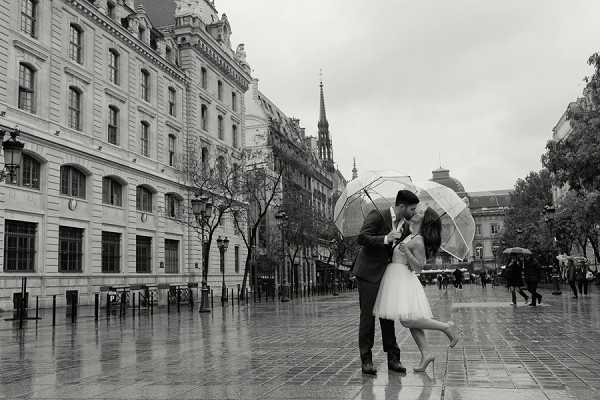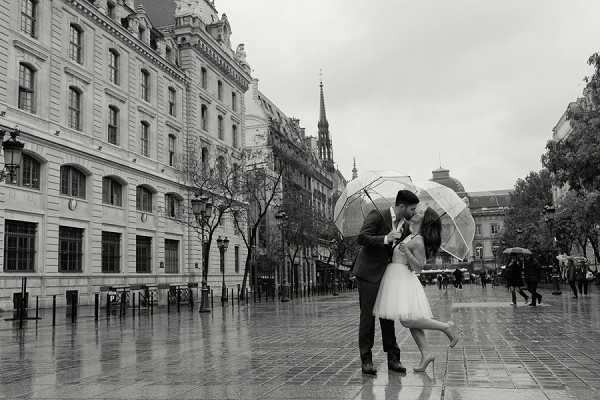 "It wasn't until August 2010 that we became completely inseparable and started dating. And so began our adventure creating memories to last a lifetime with endless late nights talking, countless trips and driving to nowhere – just because. When we're together, it's truly never a dull moment."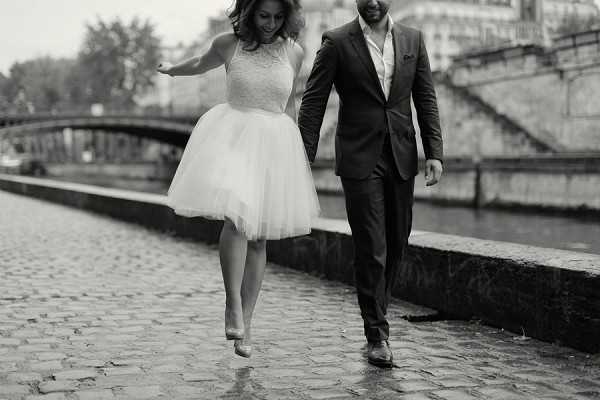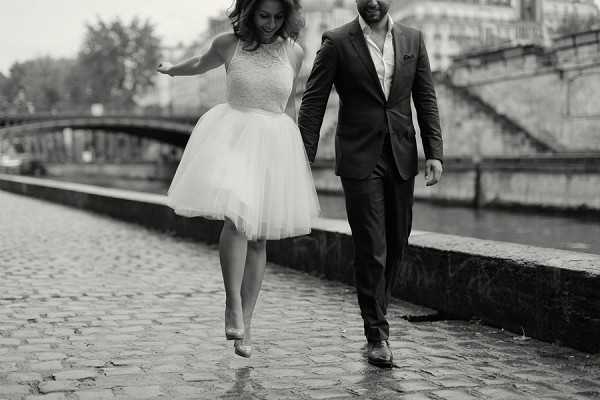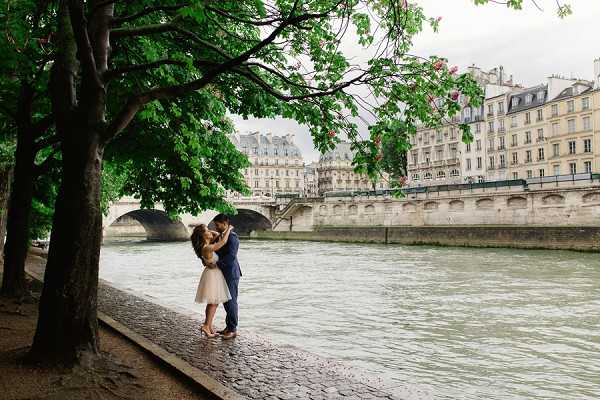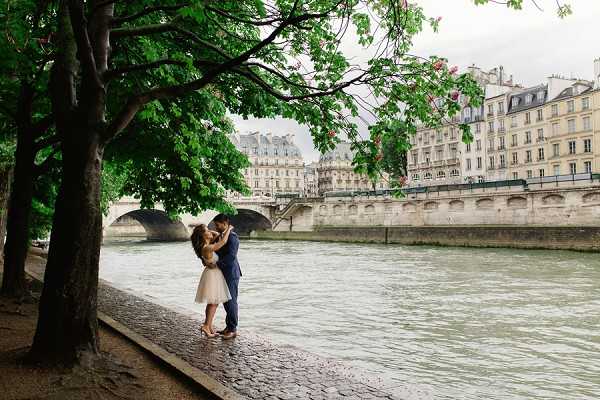 "November 13, 2015 after dinner for Michael's Mom's birthday we drove around as we always do – aimlessly with no destination in sight. Michael had just picked up the ring that day and was too excited to propose. Which I would later find out was the reason why he was suggesting places we could drive to. Places that held meaning to us – places I kept unknowingly shutting down."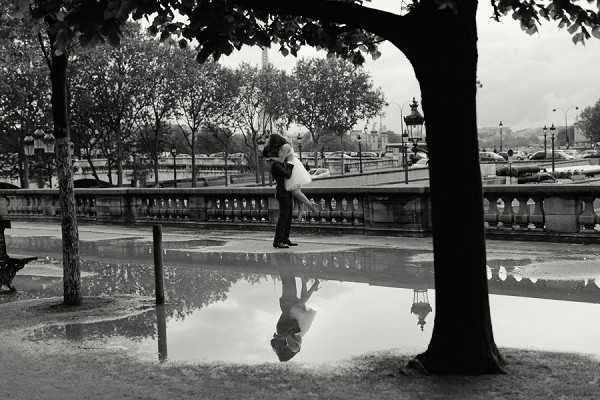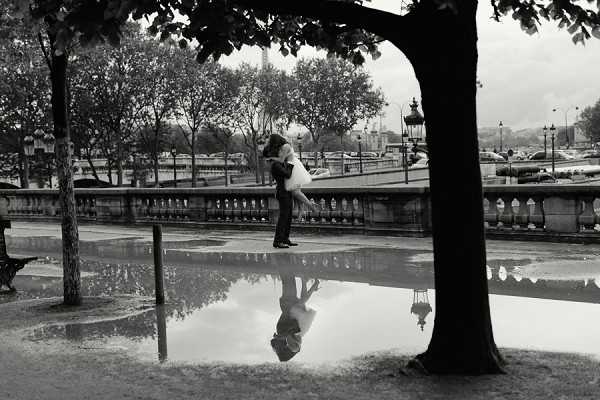 "We ended up at the Distillery District in Toronto, with Christmas decorations already emerging – being my favourite time of the year, it couldn't be more perfect. As we walked around he casually asked me how much I love him, to which I gave my usual reply "too much". At that, he got down on one knee and the rest is a blur since I was already jumping for joy, excited beyond words that my best friend proposed."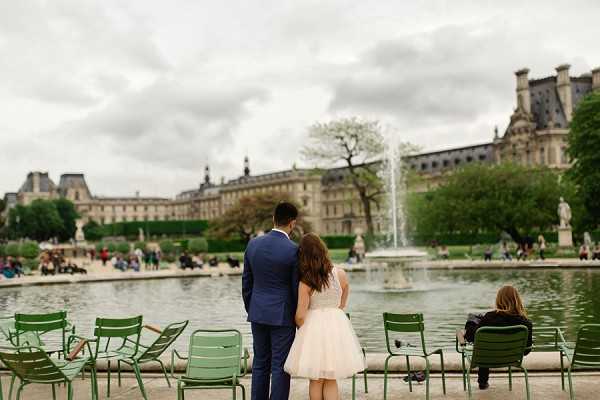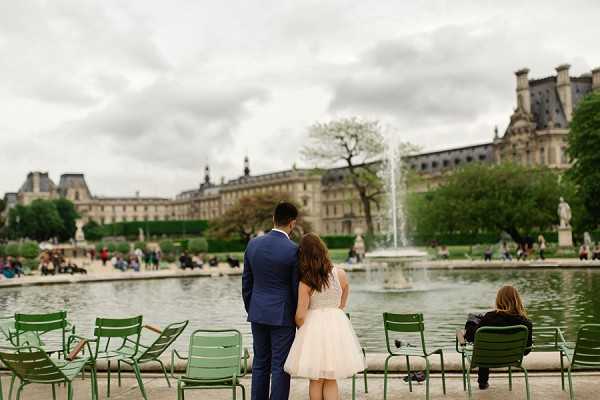 "Paris to us was more than the city of love. It became the trip of a lifetime. A lifetime of memories, joy and happiness, knowing we are truly meant for each other. It will always be a snapshot of the love we share for each other that can never be taken away from us. Paris was a way for us to encapsulate a moment in time so great and dear to us."

"We became infatuated with Paris. Our hotel was situated in Montmartre, a quaint area with so much character. We loved everything about Paris, from crepe vendors on every street corner, to the street artists, vendors and performers, to the restaurants where the patio chairs face out. We will forever cherish every moment."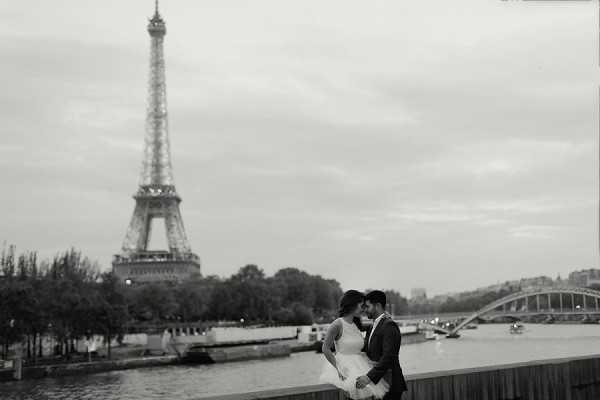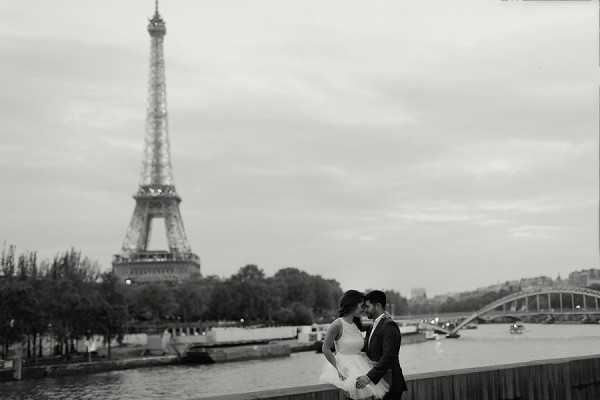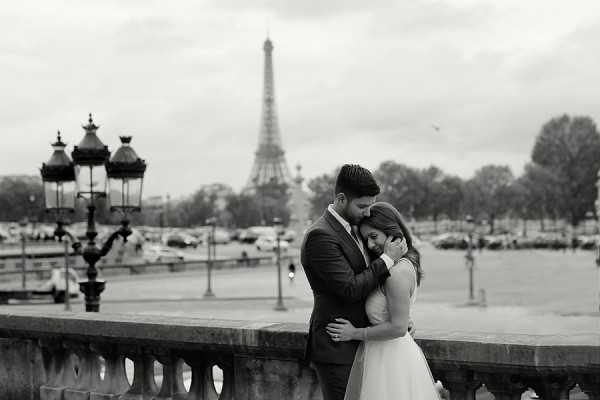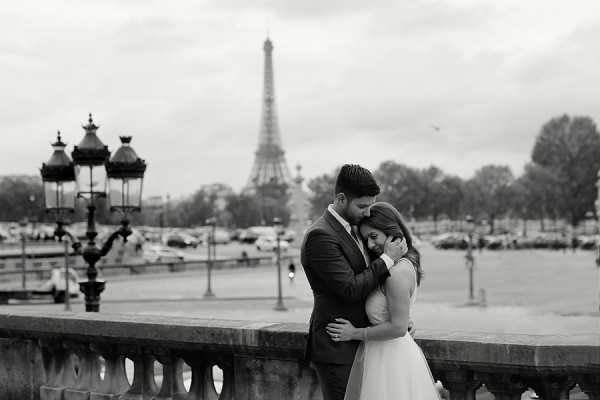 "The day we took our engagement photos was one of our favourite days in Paris. The city filled with romance, compassion, dedication, gave us the perfect backdrop for our amazing day which our perfect photographers brilliantly captured."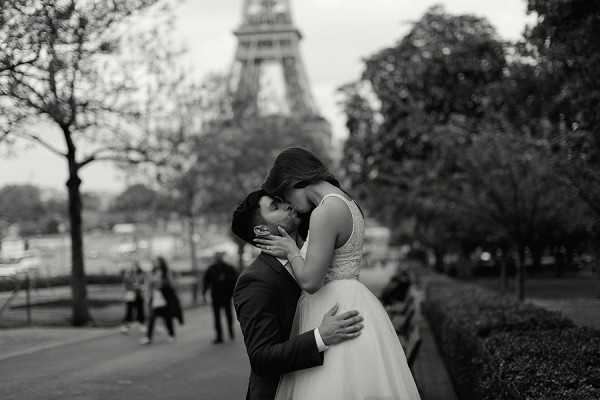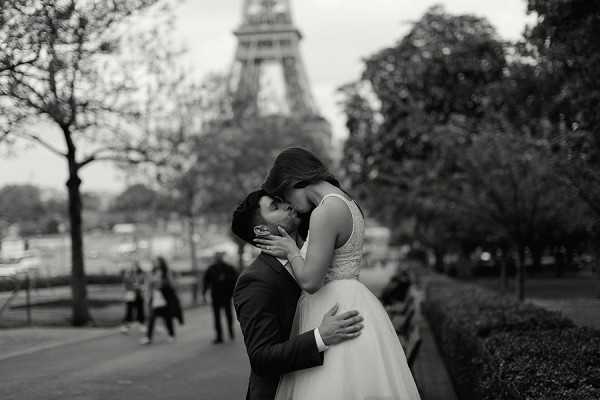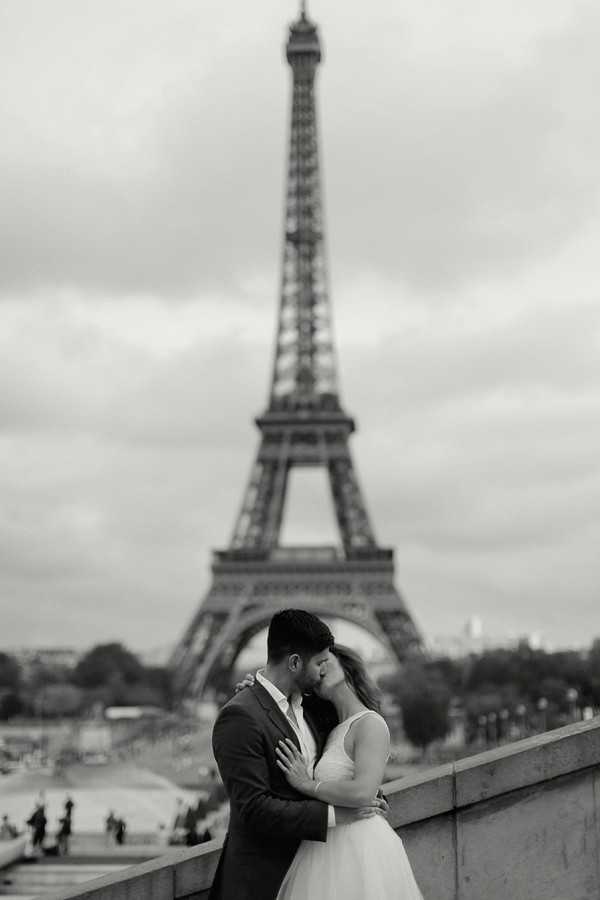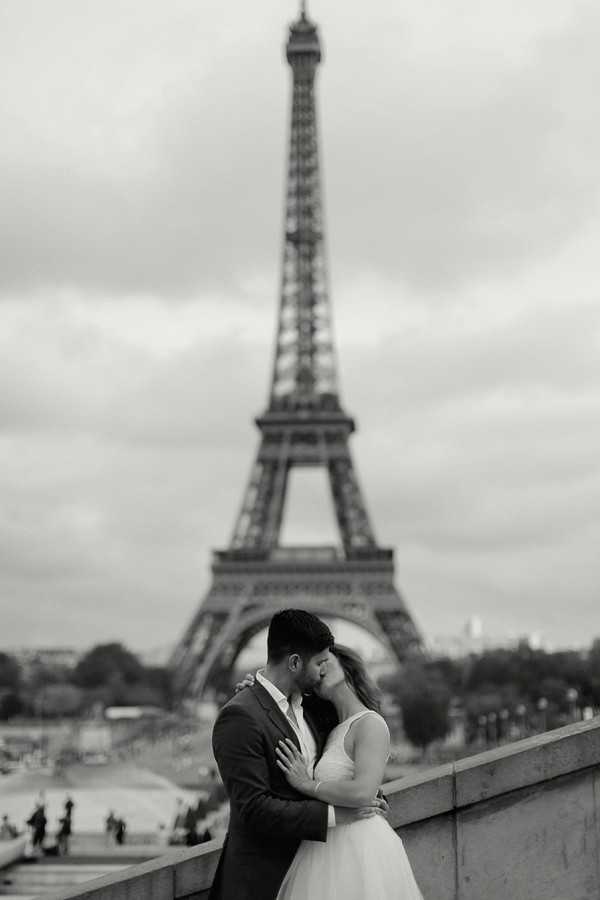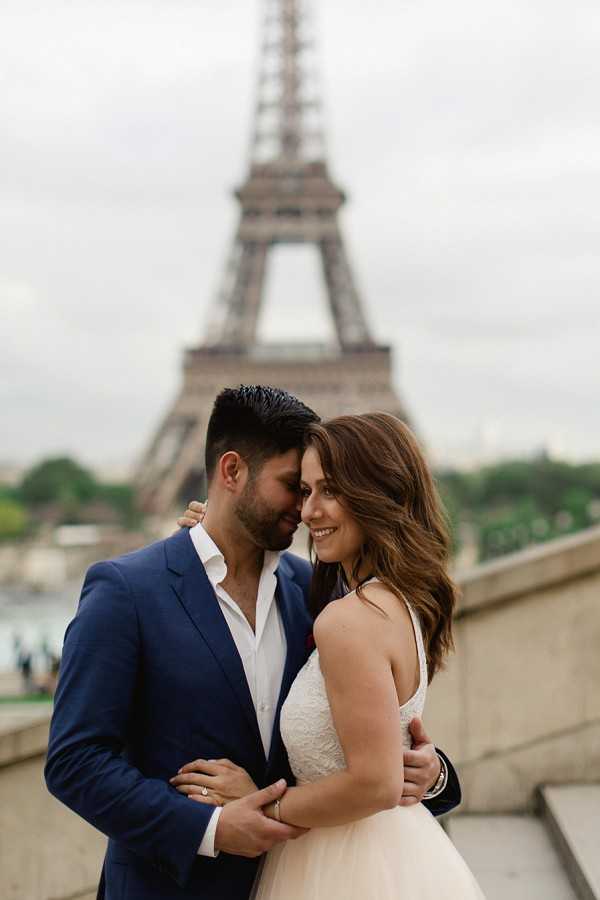 "Paris will forever be in our hearts as our hearts will forever be in Paris. Like the city itself we hope our love will remain eternal, endless and timeless. That is why we choose Paris and why we love it so much."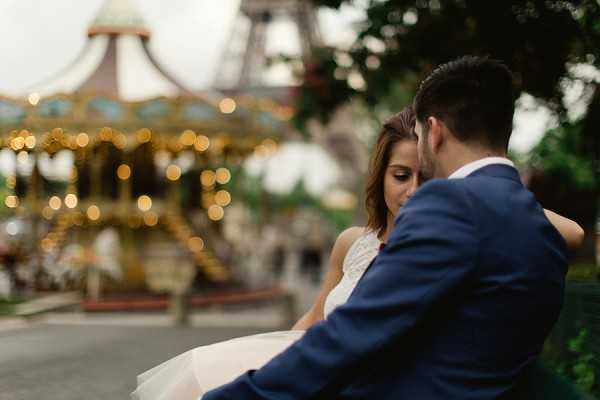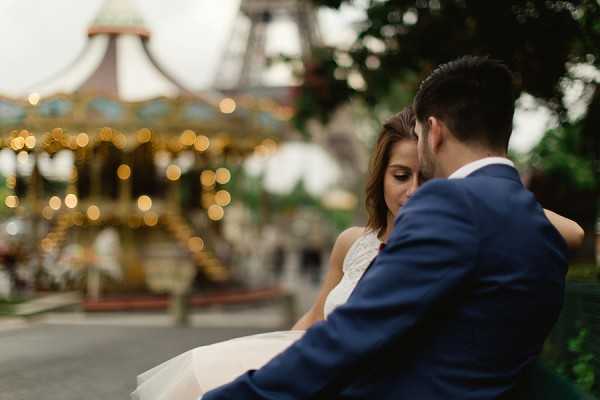 For more Paris engagement shoot inspiration click here.
Idyllic Rainy Engagement Shoot in Paris Snapshot
Wedding Vendors
Photographer: Matt + Lena Photography | Natalie's Outfit: Space 46 Boutique | Shoes: Christian Louboutin | Hair: Profession Coiffeur | Make-up: me | Michael's Outfit: Hugo Boss | Shoes: LodinG
Save
Save
Save