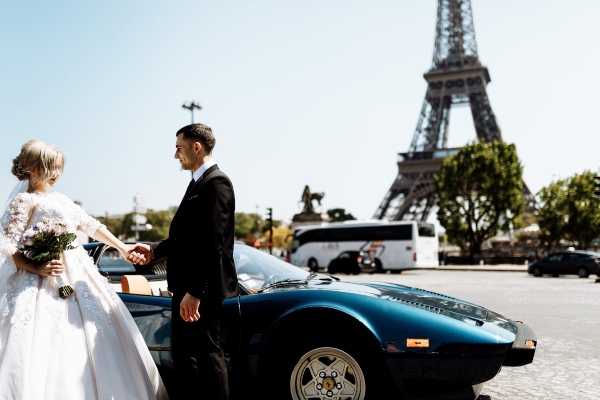 How will Brexit affect your Destination Wedding, it's a common question that keeps cropping up and we know that is has been a something in the back of every couples mind. Not only are you concerned about exchange rates, but also what complications there may be if we decide to go forward and come out of the European Union. We've got expert advice from Illy at Wedding Forex to give us the lowdown on the common questions that keep cropping up. So let's get to it…
Illy says "The foremost important thing to remember when it comes to a destination wedding, being planned from the UK is that there are already so many couples that travel to France from other countries and they get married without any problems! We have this mindset that once Brexit happens we can't travel, or we have to cancel all our holidays, or even wedding. It's simply not true, you can still get married and travel to countries within the EU as you normally do.
How will Brexit affect your Destination Wedding – Wedding Insurance
It is essential that if you are planning a wedding in France that you always protect yourself with wedding insurance. I always recommend this to anyone that is getting married anywhere in the world, for the very reason that if there are unfortunate circumstances, you cover yourselves and your money. It is important to speak to the underwriters of the insurance company to ensure that they cover certain circumstances where a venue or supplier may be affected by the Brexit result.
How will Brexit affect your Destination Wedding – Visa Requirements
How will Brexit affect your Destination Wedding will always bring up the question arising around visa requirements. The European Commission has said that even if there is a no deal Brexit, you will not need a visa to travel to within the EU. Which is great news for anyone who currently have their French Wedding booked. The transition period for Brexit is set to finish in 2020, which leaves a long lead time for getting a visa if it is needed. Remember, you should always be checking marriage requirements within the area you are getting married in France, if you are not having a celebrant service.
How will Brexit affect your Destination Wedding – Pets at your Destination Wedding
I love seeing pets at a destination wedding! They are part of the family, so they need to come along. If you are planning to take your pet with you, you will need to contact your vet up for 4 months in advance before your travel date. There may be new requirements once the Brexit transition has been completed, so your vet can update you accordingly. They will need a vaccination to ensure they can travel and they will require a new passport.
How will Brexit affect your Destination Wedding – Currency
The all important question that people ask for my advice on. What is the situation with currency, especially the Euro around Brexit? We've seen currency rates fall for a long time, especially against the Euro and US dollar. This is simply because the pound is losing it's strength due to political uncertainty. The more media coverage around Brexit, the more people will naturally sell their pounds and hold stronger currencies. This helps decrease the chances of lose value, however when it comes to purchasing your currency for a destination wedding, the right time to do it would be now.
You can purchase the total amount of currency for your wedding in advance and only pay a 10% deposit to cover you in the event that the pound weakens further. A lot of couple do not know about this option with Wedding Forex, but it was designed especially for couples in this very instance. You can secure today's Euro currency rate for up to 12 months, meaning that will be the price you pay to all of your suppliers. You can split your total currency into smaller payments to pay each supplier individually, but the exchange rate will not change from what you have booked in initially.
My advice would be to any couples worrying about currency, minimise your risk by securing your rate as soon as possible."
If you are unsure about Brexit when it comes to your wedding planning, we recommend talking to your planner or venue, or why not check out The Study for oodles more planning advice.
Photo 1 and 2 Credit  Photo 3 Credit