Pearls have always been synonymous with elegance representing unblemished perfection, purity and innocence.  As well as weddings, pearls are also a favourite for celebrities on the red carpet such as Katherine Heigl, Sarah Jessica Parker, Kate Winslet, Angelina Jolie and Oprah Winfrey.
But if you are looking to purchase your own wedding pearls and don't have a team of stylist at your disposal, how do you choose quality pearls? Luxury classic and contemporary pearl jewellery retailer Winterson are sharing with French Wedding Style readers details as to how to find the perfect pearls for your big day in this guest blog post.
Winterson: "Choosing wedding jewellery is a big decision and usually comes second only to the choice of wedding dress and, if you're looking for understated, French style elegance, then it will certainly be beneficial to considering accessorising your wedding dress with pearl jewellery on your big day.
The Origins of Pearl Jewellery
It is generally accepted that pearls would have been discovered by humans thousands of years ago whilst foraging for food and, gradually over time, they have become one of the world's most luxurious and sought after forms of jewellery. Pearl jewellery was highly popularised during ancient Egypt times and was seen as a sign of considerable wealth as they were in ancient Rome as well.
According to dest PearlsOnly.com, the popularity of pearl earrings and necklaces continued to soar throughout Europe and Central America until the 17th Century when pearls were over farmed to the point of near extinction and became available to only the rich and famous. However, in today's age of pearl cultivation, availability of this precious jewellery is much higher but the very best pearl jewellery is still incredibly luxurious, with a price tag to match.
Picking your Pearls
When picking wedding jewellery that will turn heads and ensure that all eyes on the bride, things like pearl earrings, necklaces and bracelets are certainly an ideal choice and some of the pieces below will definitely elevate your wedding outfit to the upper echelons of French style and sophistication:
Pearl earrings, necklaces, pendants and bracelets herald from all over the world but the most common places that you will pick up this type of wedding jewellery is French Polynesia, Japan and Tahiti as these regions are all synonymous with the quality of pearls that they produce.
It goes without saying that not all pearls are the same. The first and most obvious feature that sets pearls apart is the location from which they are sourced. The most common locations for pearls to originate from are China, Japan, Indonesia, French Polynesia and Australia. They will differ in appearance depending on where the pearls are picked from.
Features to Look for in Pearls
Pearl earrings, necklaces, pendants and bracelets herald from all over the world and there are various features which will distinguish the different types from one another.  The most common of these are size, colour, shape, surface and lustre. Of these lustre is usually regarded as the most important, with pearls that have sharp reflections being more highly valued than those with a dull appearance.
Another factor which separates the different types of pearls is their colour and the image below shows the different colours of pearls that are readily available and also how they can vary in size quite significantly: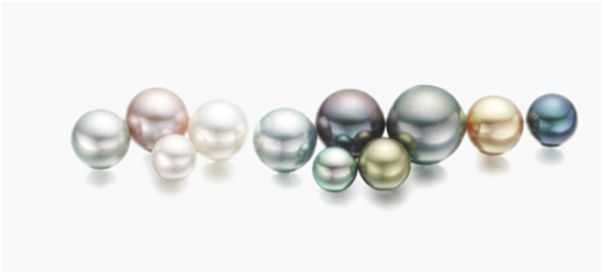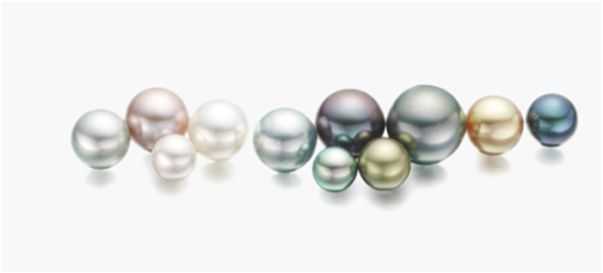 Going French
French themed / style weddings are extremely popular at present and it is little wonder when you consider just how stylish our Gallic counterparts are. If you're looking to bring a touch of French flair to your wedding day through your choice of wedding jewellery, you will need to look no further than a well-chosen pair of pearl earrings or understated and elegant pearl necklaces. Generally speaking, when you are picking wedding jewellery and have pearls in mind, it is a good idea to consider pink pearls or white freshwater pearls as these will compliment wedding dresses most successfully."
Thanks  Winterson for the informative guest post, if you are looking to see more of beautiful Winston products visit Winterson website.
Monique Mariage x x