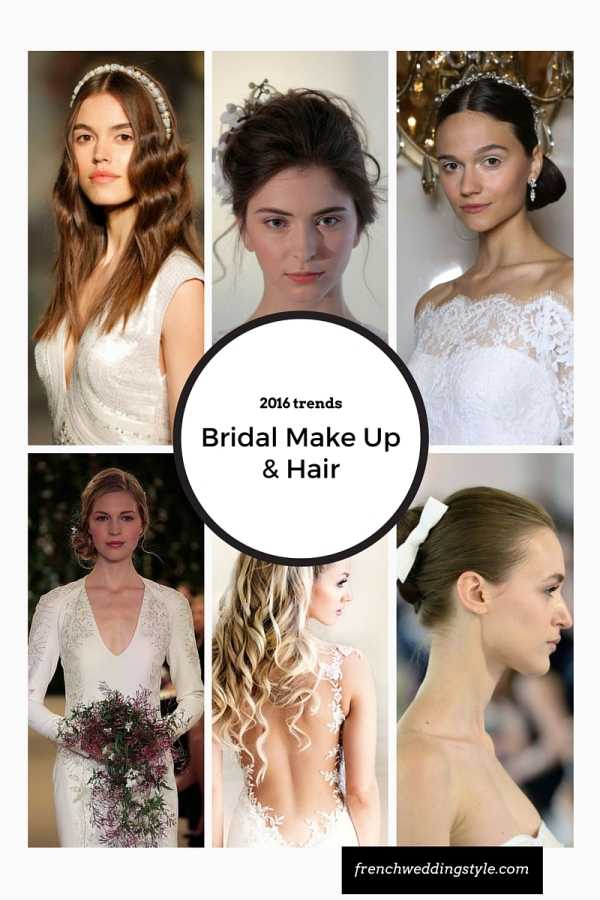 It's 2016 and the year that many of you are getting married, congratulations!  From all of our bridal hair and beauty advice, you will have known to book your hair and make up artist early to secure the best dates.  If you haven't done so and getting married this year, be sure to move it near the top of your list, we also recommend that if you have thinning hair, it is better to buy some products with Vitamins for hair loss so you can treat it before the big day.
You've chosen your dress and now you are considering exactly what you want for your hair and make up.  If you are a little lost fear not as expert hair and makeup artist in France, Carey Hawkins is here with her trend predictions for bridal make up and hair for the coming year.
Hot 2016 trends for Bridal Make Up and Hair
So here we are in a brand New Year and what an exciting one for all 2016 Brides! The dress is bought but what do I do with my hair and make up?
The catwalk is a great place for inspiration for make up and hair trends for the year. Here are my favourite picks for all gorgeous Brides to Be.
Image Source
The team at Bobbi Brown created this beautiful 'angelic' face for the Angel Sanchez show. Very simple make up with a fabulous pink lip. Love the hair too!
Image Source
The ever amazing dresses from Jenny Packham are completed with this amazing, natural wavy hair look. Keeping the ends of the hair straight are the key to this look. Ornate hairbands are huge in 2016 and this is stunning. Make Up here is very neutral to allow the hair to stand out.
Oscar de la Renta's show was all about the hair accessories. Styles were kept clean and slick with addition of cute bows and clip on flowers. Timeless.
Image Source
The make up at Marchesa was different but creates an amazing look with a flick of white eyeliner, which creates a beautiful soft look to the eye.
My list would not be complete without Caroline Herrera and these stunning, classic make up looks with a matte rose lip. The pretty hairstyle is finished with the addition of small flower pins.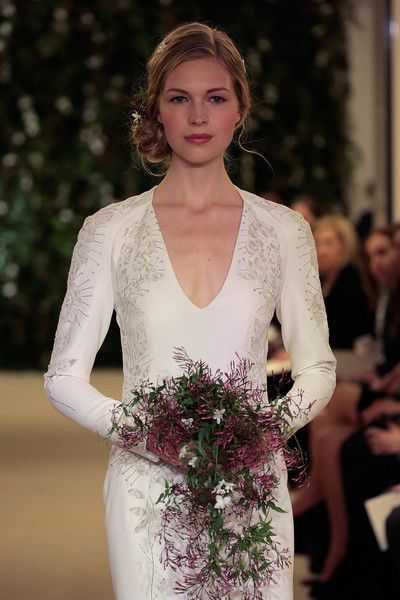 Image Source
Remember with all these looks the key is to take your favourite parts and get them to work for your hair, skin type and style. Creating a classic look for your wedding will give you photos and images that will be timeless.
Carey Hawkins is a freelance make up artist and hairstylist. She is a regular contributor to FWS. Carey specialises in Weddings and lives in France. For more information visit: www.careyhawkinsmakeup.com.