This weeks first real life feature was chosen by you the readers over on facebook and you decided you wanted to see Anny and Alan's Paris engagement shoot with WeddingLight.  Creative designers Anny and Alan from Hong Kong decided after getting engaged that they wanted to celebrate their engagement in a city known for its romance that was a important detail for them.
The shoot by Olivier Lalin, oozes the love that is between Anny and Alan whilst showcasing the Paris sights in all their glory.
 From Anny: "Before coming to France, we were doing some research on wedding photos and found the WeddingLight page online. We were so attracted to the photos that we decided to contact WeddingLight for their help!
On the day of the shoot, we both were very nervous because we had never taken pictures with a photographer before. It is strange to think about our every movement or whether we are stiff or not, etc. But actually, we did not need to worry about anything. Olivier was so great and had a funny sense of humor that made us feel very comfortable. We both ended up feeling very natural in front of the camera. I think our favorite shot was the swing pose. They turned out pleasantly. Needless to say, we are very happy with our photographs and thank Olivier for his patience and nice humor."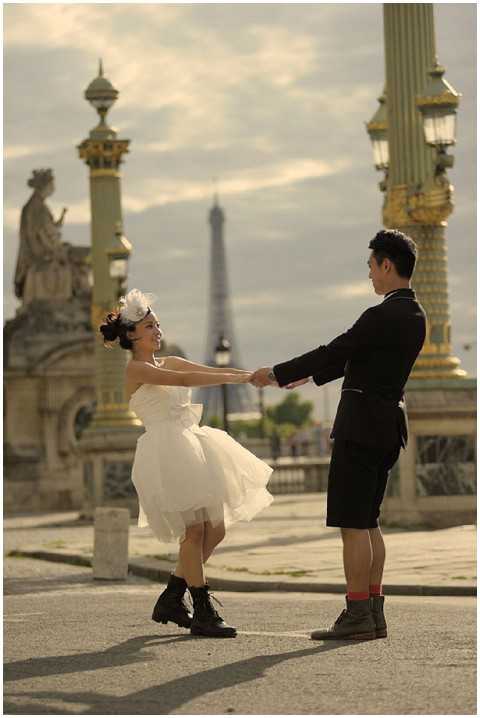 Olivier:  "This was Anny and Alan's first time in Paris and I was lucky enough to join them on their first real day out of their  hotel, thus doubling as a tour guide. It was a lot of fun showing them around and seeing their faces light up with each new place we went. Plus, they were just absolutely adorable from the get go with their unique style and were eager to listen to my little stories about the city. It was a pleasure of a day filled with tons of laughter. I could not be more happy for them. Anny and Alan plan to get married sometime next year."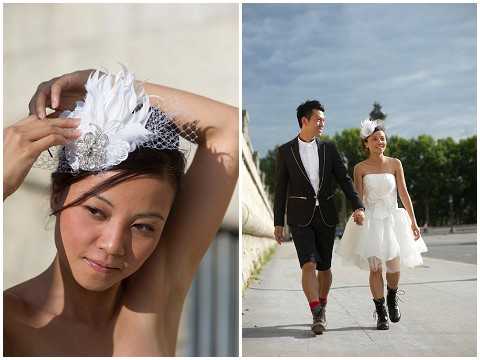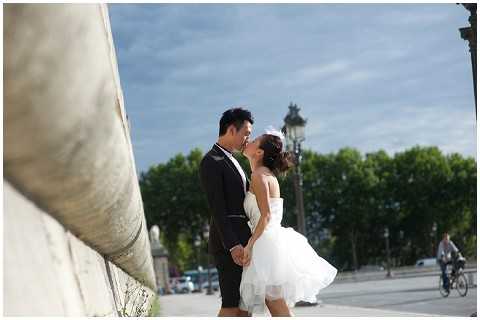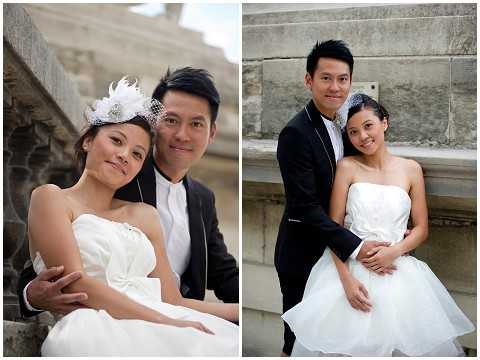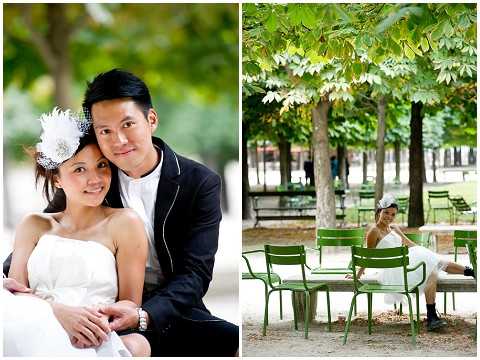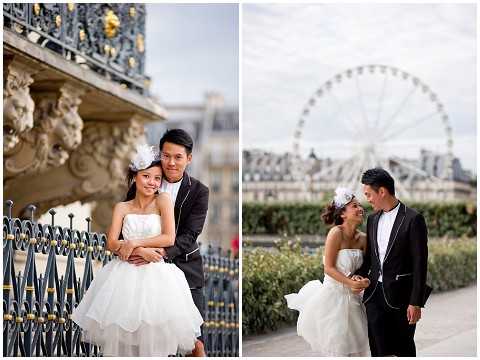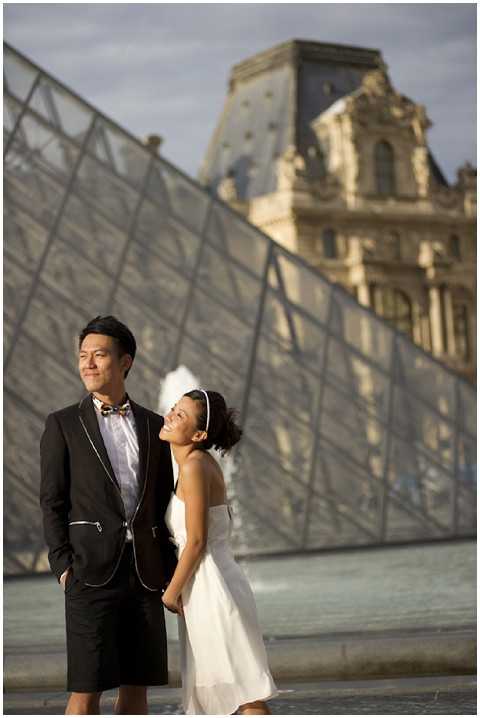 If you are heading over to Paris and want to recreate some of these wonderful shots head on over to Place de la Concorde, Jardin de Tuilieries, Along the Seine River, the Louvre, Pont Alexandre, and the Lover's Bridge.
Monique xx