Hello lovelies, we have for you today some amazing honeymoon ideas in France. We shall be taking a look at some of the most popular areas of France and even some you may not have heard of, to help give you some inspiration for your first holiday together as husband and wife.
It's been a hard struggle to whittle this post down to just a few areas of France as there are so many parts to this marvelous country. With all these ideas we are confident that once you have said your I do's you wont be left wondering about where to head off to next.
So let's begin with a visit to what is unsurprisingly one of the number one places in the world for a honeymoon, yes we're heading to the city of love, Paris…
You've said "I do", laughed and cried with friends and family and partied the night away but now it's time for your honeymoon and where better to begin your life together than Paris! This beautiful city is the perfect destination for a honeymoon in France, from wonderful street cafes, famous landmarks, hidden little gems to discover and sumptuous hotels and restaurants this romantic city will leave a lasting impression on you both.
There are so many choices when it comes to hotels in Paris however we can't think of anything more romantic than the magical surroundings of L'Hotel. From Michelin starred menus and alluring interiors, L'Hotel is a perfect honeymoon retreat.
"The smallest five star hotel in Paris, L'Hotel has been a secret hideaway over the past two centuries. With quintessential French charm and glamour, L'Hotel is nestled in the heart of the left bank, amidst the cultural riches, bohemian soul and high fashion of St Germain-des-Prés. Oscar Wilde's last home, and the heart of Parisian society in the swinging sixties, it has been remodelled by renowned designer Jacques Garcia. It is home to the acclaimed one Michelin star Le Restaurant and chic Le Bar."
Next up we're heading to the south of France to Provence…
If your looking for a place to stay whilst you enjoy a honeymoon on the French Riviera then how about stopping at a Chateau that was once previously owned by the royal family of Monaco? You'll certainly get the royal seal of approval when you book your stay at Chateau des Demoiselles.
Located in the Provencal Hills just 30km from Saint Tropez, Chateau des Demoiselles is a true favourite of those who admire style, beauty and Cézanne's artwork. This wonderful Chateau has 4500m2 of gardens, elegant and charmingly decorated rooms, an Olive orchard, swimming pool and is fully equipped with all the modern amenities to fully enjoy your wonderful honeymoon.
With it's perfect location in the heart of Provence Chateau des Demoiselles can serve as an idyllic honeymoon base close to the main tourist attractions of the Cote d'Azur, what more could you ask for?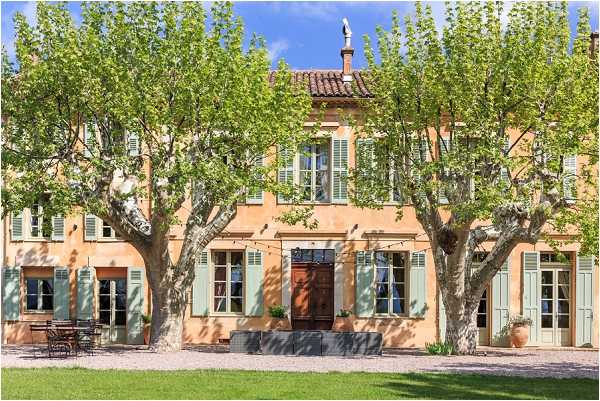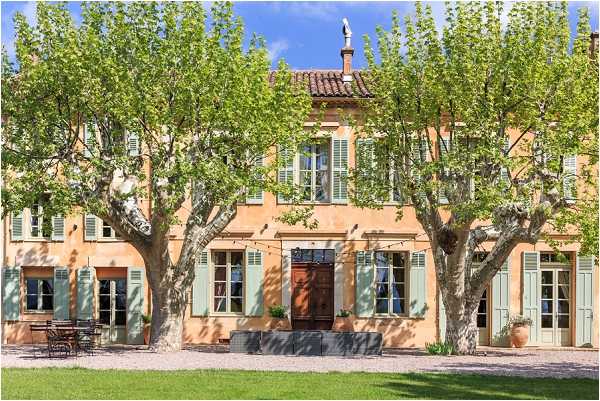 Now it's time to dust off those ski boots as we climb to the Alps to the famous ski resort of Chamonix…

From peaceful summer hikes or carving up the piste in winter, to the hustle and bustle of central Chamonix it has so much to offer couples thinking of spending their honeymoon here. It's also pretty easy to get to Chamonix via Geneva airport which is well serviced by several low-cost airlines and is just over an hour's drive away.
From cosy log cabins with roaring fires to stylish hotels like the Grand Hotel des Alpes there's something for everyone. From ski enthusiasts to hikers, paragliders to mountain bikers Chamonix has activities to suit whatever honeymoon experience you want to have. And how could you not have an amazing experience in a place with such breathtaking views that never disappear or disappoint and constantly change along with the seasons.
Lets warm ourselves up a little bit on the French Riviera and head to fabulous Cannes…
Clos Galissa is a wonderful choice for your honeymoon in the South of France. In the sought after location of Chateauneuf de Grasse, the magnificent villas stone terraces lead on to a large infinity pool surrounded by lush lawns and beautifully manicured gardens that are the perfect backdrop for you and your one and only to soak up the gorgeous Cote d'Azur sun together.
The villa has spacious open plan living rooms and the interior is sleek and contemporary in style and is fully air-conditioned and finished to a high standard. The villa even has its own private full size tennis court if your feeling sporty.
So if your looking for a private villa close to Cannes but also far enough away to be able relax and feel like its just the two of you then you need look no further than Clos Galissa.
It's time to move on again now but we're keeping the sun firmly on our faces as we head a bit further down France's Mediterranean coastline to the world famous Principality of Monaco…
One of the many images that spring straight into many peoples minds when Monaco is mentioned is that amazing marina crammed full of expensive yachts. You can't help but imagine what it would be like to be on one, well imagine no more as our next honeymoon idea will test your sea legs.
Bespoke Yacht Charter are a London and south of France based company offering luxury yacht charters and boat rentals on the French Riviera and throughout the Mediterranean who have over 15 years experience arranging charters on the finest professionally crewed yachts in the world.
Just imagine yourselves on a luxury yacht in the south of France, what a fabulous venue for an unforgettable honeymoon! Yachts of all sizes are available in ports such as Monaco and can include motor yachts and sailing yachts from 60ft, so why not take advantage of Bespoke Yacht Charter's knowledge and experience to help you source the yacht best suited to your needs.
Time to come away from that beautiful stretch of coastline and head inland as we travel to the Alpes-Maritimes department and specifically Èze…
Situated in the heart of Èze you will find the stunning medieval 5 star luxury hotel Château de la Chèvre d'Or! Set in the hills of Èze it offers panoramic views over the French Riviera that you would find hard to come by anywhere else.
This luxurious hotel boasts an opulent interior that recalls the grandeur and elegance of years gone by and many hidden terraces and sundecks from which you can relax in complete walled in privacy away from the tourist hordes.
Why not stick Château de la Chèvre d'Or on your list of honeymoon venues, in fact stick it at the top as you'll be hard pressed to find anything else that reaches these heights!
For our next stop we're heading to the north of France to the Marne department to visit Epernay…
Champagne is a drink to savour and is associated with celebrations. It's the perfect drink of choice to have on your honeymoon. So why not combine your honeymoon with a trip to Epernay in the Marne valley of northern France.
For those of you that didn't know, wine can only be known as Champagne if it is produced in the Champagne region of France with covers the Marne, Aube, Haute-Marne and Seine-et-Marne departments and this is stated in French law. The vines are mainly concentrated around the city of Reims and the town of Epernay.
So why not do something a little different for your honeymoon and visit Epernay and the Champagne vineyards and cellars? Just be careful to not over-indulge during the tasting process!
Well we can't do a post about honeymoon ideas in France and not check out the wonderful Loire Valley could we!!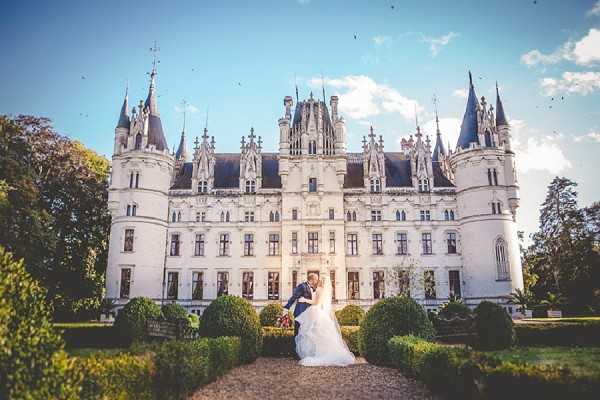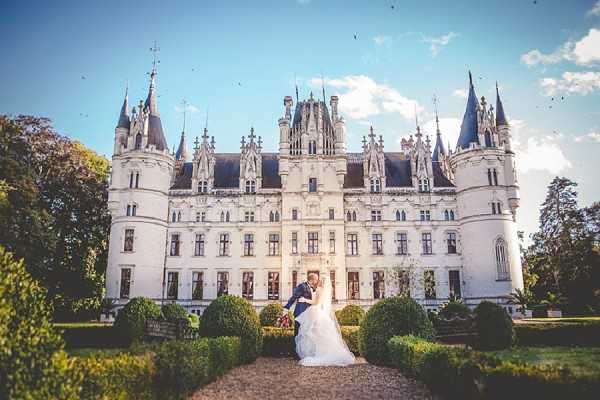 The Loire Valley is such an amazing area of France to visit. The region is well known for its multitude of Chateaux, over 300 in fact including the fairytale Chateau Challain just outside Angers.
Now we know what your thinking… WOW… and yes you'd be right, this Neo-Gothic Chateau located in the heart of the Loire Valley and only one hour from Paris, is one to behold and one that would make your honeymoon in France a trip you would never forget!
There can't really be anything more romantic than spending your honeymoon in a fairytale Chateau and exploring the Garden of France together can there?
So there we have it, just some of our honeymoon ideas in France for our wonderful couples to consider. We hope we have introduced you to some new areas and given you something new to think about when it comes to planning your honeymoon in France. We can't wait to hear which area of France is your favourite in the comments section below.