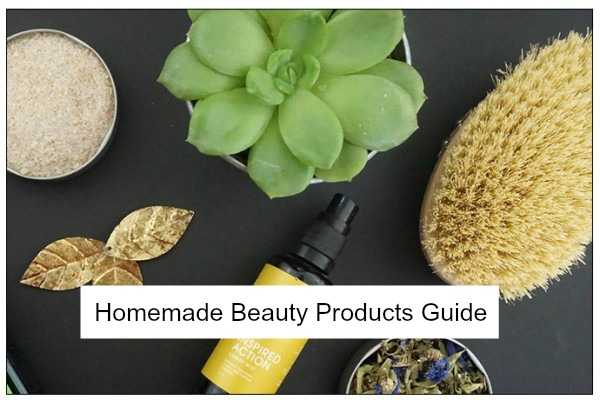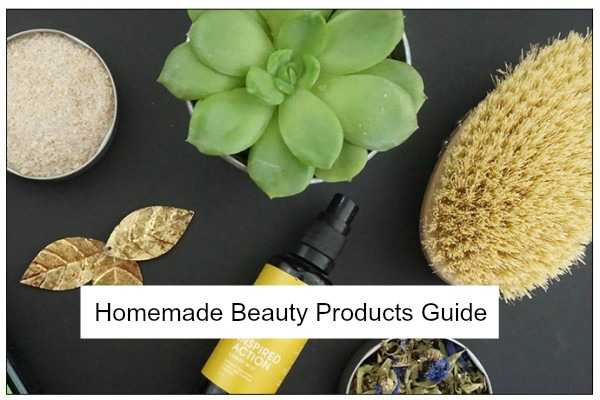 As a little girl my first experience of homemade beauty products was hours spent collecting rose petals and trying to turn them into perfume in my parents back garden.  Needless to say it wasn't a great success, but today  resident bridal hair and make up expert in France Carey Hawkins, shares her insider experience to creating beautiful and simple homemade beauty products for your big day and beyond.
Homemade Beauty Products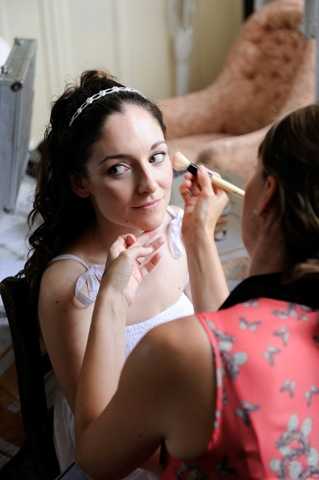 I have always been fascinated by beauty products since I was a girl and was always first in the queue at Boots for a new product launch.  After years of working in the beauty industry you become very aware of what goes into a product to give it a particular feel or smell.
Now I will actively choose products without certain chemicals in and would always buy a more natural product over a more chemical based one, as I know that this is better for my skin.  Some chemical ingredients are harmless but some do pose problems for those with sensitive skins and particular skin conditions such as eczema.
The only down side to buying natural/organic products is sometimes the cost.  A 99p shower gel or an organic certified one for £10.00?  The solution?  Use what is in your kitchen cupboards and your fridge. You know exactly what you are putting on your body and you can use up leftover bits too!
Here is my quick guide to making your own products for pence instead of pounds.
Oats. Everyone seems to have a bag of porridge oats in their cupboard.  Great for brekkie but equally a great beautifier too!  Try using them as a gentle facial exfoliant but putting a few handfuls in a bowl and mixing with warm water to soften.  Massage gently into face concentrating on areas where you get dead cells building up e.g. around the chin and nose.
Apple cider vinegar.  Inexpensive and great in salad dressings.  Equally fabulous as a hair rinse to leave your locks sparkling and remove product build up.  Take 25ml of water, 2 teaspoons of cider vinegar and three drops of lemon juice (the squeezy kind is fine).  Mix the vinegar and lemon first and then add the water.  Shampoo and condition hair as normal then use this as a final rinse.  Dry hair as normal.
Avocados.  Packed full of nutrients when eaten and amazing when put onto the skin.  Try this simple recipe for a face mask if your skin is on the dry side or after a day at the beach.  Mash one ripe avocado with 1 teaspoon of honey and 3 drops of cider vinegar.  Then use some sesame oil (or olive would be fine) to make the consistency spreadable.  Apply to face, relax for 10-15 minutes, wash off and apply your usual moisturiser for a revitalised face.
One of my favourites for the shower.  Take a handful of fine sea salt and mix with some olive oil and apply to dry skin standing in the shower and then rinse off for amazingly soft skin.  Be careful not slip when you leave the shower!  You can mix this up, put into a clean jar with a lid and add a couple of drops of your favourite essential oil too.  I add in Geranium oil as it smells great and tones the skin.
Finally the simplest.  Plain yogurt.  Use this on its own as a facemask and the lactic acid in the yoghurt will brighten and slough off dead skin cells.  Leave for 15 minutes and rinse.  Just avoid the fruity varieties!
Carey Hawkins is a freelance make up artist and hairstylist. She is a regular contributor to FWS. Carey specialises in Weddings and lives in France. For more information visit: www.careyhawkinsmakeup.com.