In these times of uncertainty on whether we'll be able to celebrate weddings, some of you may want to plan an intimate gathering at home to mark the occasion. You may not be able to get your big day with all your friends and family but you can still plan for a wonderful experience.
It's hard to get the news on the situation in France when you're not in the country but you may have watched President Macron's interview on CBS News last Sunday 18th April saying that he is looking forward to opening the country for tourism this summer. With big efforts on the vaccination front, hopefully, we should in a better position very soon!
Today, we are going to the South West of France with Awardweddings, long standing supporters of French Wedding Style. Husband and wife team, Mark & Clémentine will take us through this lovely little wedding they planned, styled and photographed.
Why organize an intimate wedding and not wait for the big day?
You may have postponed your wedding once or twice already, and, naturally, may be quite deflated by the whole process. Well, summer is nearly upon us and the borders should open up soon. Although you may not have your big wedding in the next few weeks, why not book a gorgeous villa in the South of France and organize a little celebration?
France is full of amazing places that you can rent for a few days or more. You could plan for a little holiday and take the opportunity to organize a little celebration whilst being there.
So, follow us to this charming little home wedding in the French countryside!
An understated look for the bride
The wedding was in the countryside, so the bride chose an understated look. Gorgeous Steffi from Germany wore a vintage lace dress. She did her own make-up and hair to keep to her natural style. She did take the opportunity to put on a simple flower crown to complete her look though!
A natural and dainty design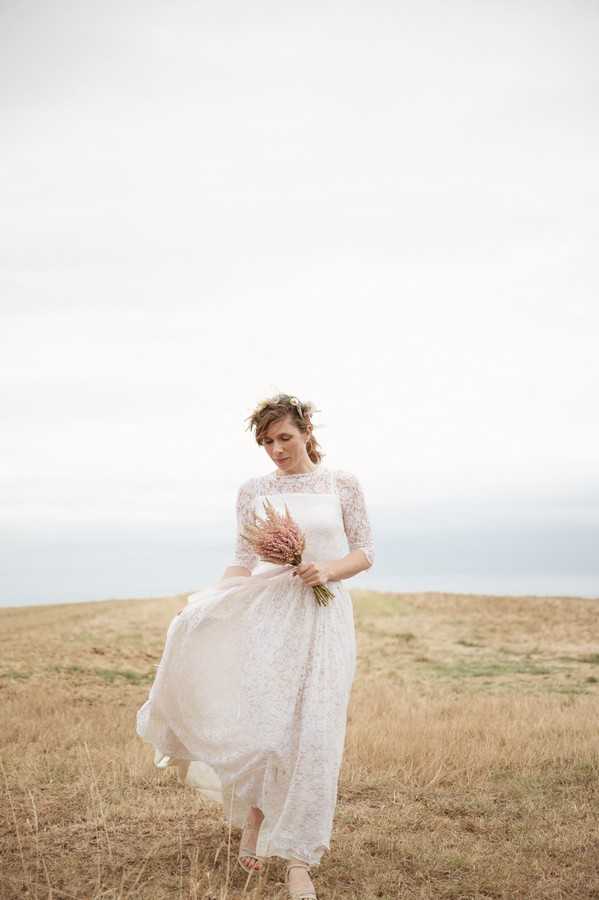 To complement the homely style, we went for a dainty and vintage design, whilst remaining natural and understated. We also wanted to create a bright mood. "An intimate event is not necessarily about creating a big wow event, it's more about representing who you are as a couple and designing a gathering that is practical", says Clémentine.
"We provided all the decorations and worked with a great local florist, Lily & Confettis, to create some beautiful arrangements of local wild flowers. Jasmin, sweat peas, nigellas, we love all these dainty beauties!"
Do I need a planner to plan a small wedding in France?
As it's a small celebration, you may want to keep the cost down and you can certainly find suppliers yourself online. However, if you go for a villa, the owners won't necessarily have the right contacts, so you'll need to source everyone yourself.
"Planners can provide various packages and make it a fully stress-free event so I'd recommend contacting a local planner to see if they can help you. At Awardweddings, we offer bespoke planning packages so the costs are adapted to your budget and the event that you want to create. We love organizing these intimate weddings, they are so special!"
Mark would also love to take you to the Pyrenees for a couple shoot in a spectacular location! "We love the Pyrenees, they offer such a breath-taking scenery, and I'm always up for a little trip to capture some beautiful images! And if it's not the mountains, the region offers varied landscapes, all as scenic as each other. Whether you like the sea, lakes, rolling hills, charming villages or the city, there's plenty of choice!"
So, don't be disheartened if you can't have your big wedding straight away; plan a wonderful trip in the South of France in the meantime!
Home Micro Country Wedding in the South West of France Snapshot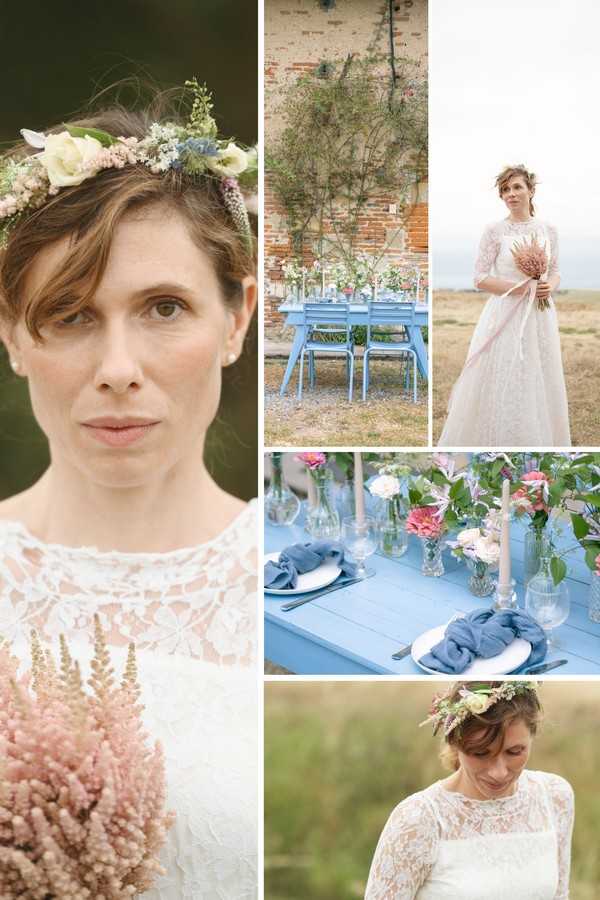 Home Micro Country Wedding in the South West of France Vendors
Wedding Planner, Designer, Decoration & Rentals Clémentine Ward, Awardweddings | Photographer Mark Ward, Awardweddings | Florist Aurélie, Lily & Confettis