I will start today's post by saying that I am envious!  There I've said it, I am completely envious of Belle Bride Hollie C who is visiting Chamonix, the location for her 2015 wedding on a reconnaissance mission. I have never been to Chamonix, but the more Hollie C share's her fabulous wedding plans and infectious love of the area, the more I would love to visit.
I have had the pleasure of featuring many wonderful Chamonix weddings so I know how wonderful it can be for real weddings, but those cheap flights do make it sound like an attractive option for a summer break.
*****
Let's catch up with Hollie: "Wow, time seems to be flying by at the moment, but I'm super excited as next week Mat and I fly to Chamonix for a week-long holiday / wedding planning trip.
We've both been crazy busy at work the last few weeks so can't wait to enjoy a week of relaxation in the fresh air of the French Alps.
Apart from it being a great excuse for a holiday (not that we ever need much of an excuse) the purpose of the trip is two-fold really, one for us to get to know Chamonix better and two, to make a few more arrangements for the wedding whilst we have the opportunity, the most important being to decide on the ceremony location.
I imagine that not all couples planning a wedding abroad will have the opportunity to visit the destination at all during the planning process, so we're quite lucky really that we can take advantage of cheap flights and (hopefully) visit a couple of times before the big day.
So top of the to-do list is – the ceremony location.
If we're lucky enough with the weather, we love the idea of holding our ceremony up in the mountains with a fantastic Alps panorama as our backdrop. Last time we visited Chamonix was at New Year and the snow was pretty thick so it was tricky to go up the mountain and get a good idea of where abouts the ceremony could be, without having to ski to get there.
We've already booked the venue for our reception and that gives us that all important plan B if the weather doesn't go in our favour but if it does, then we really want to have the outdoor ceremony.
Of course it's not all about the view, and part of the scoping will be about understanding the logistics:
Will our guests have to walk far to get there?
How easy, or not, will it be to get chairs up there?
Even though there'll be that fantastic mountain backdrop do we need any additional decorations to dress the site, or is less more?
And, what are our options for having canapés and cocktail hour in our fantastic ceremony location?
All of these questions are crucial to our decision so we can make sure that not only are our guests comfortable but that logistically it isn't too hard to deliver.
Next on the list is to go back to our venue and set up a food tasting to help us get a better idea of what kind of menu we'd like to have, we already know of some of our guests' dietary requirements so of course we want to be sure that we have some flexibility with the meal.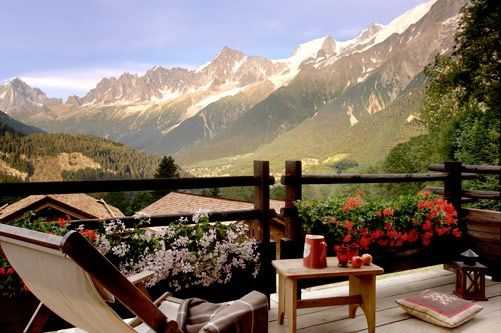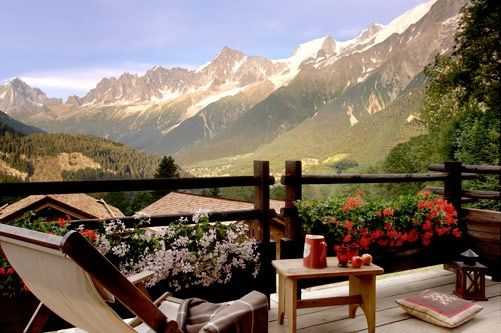 Finally, one of the things I'm really keen to do is pay a flying visit to our florist. Whilst we haven't 100% confirmed the specific florist we'll use yet, I want to get a better understanding of what flowers will be in bloom when we get married so then I can have a think about how I want my bouquet to look, so if there's time we'll do that too.
So far the to do list is made up of pretty practical / logistical jobs and we'll be meeting up with our Wedding Planner, Monica to get her advice on what might / might not work as well as getting a feel for what kind of timeline she'll be working to as we head to the 12 months to go mark.
Eek there I said it, we're almost at the "12 months to go" point. Exciting!!
Aside from the practical wedding prep though, we do plan to make the most of our time in Chamonix maybe do some hiking, take part in some of the summer activities that Chamonix has on offer and generally get to know the town a little better.
Ultimately our guests will benefit from this too though as we'll be able to give first-hand recommendations on what to do and see, good restaurants / bars to go to etc etc.
So it's an action-packed week ahead and after a busy few weeks away from wedding planning I feel "butterflies in my tummy" excited about going back to France and spending the whole week focused on our wedding.
A friend of mine put it best today when she described it as not only a wedding planning trip where we plan one of the best days in our life but it's also about us planning an exciting future together whatever it may hold and the wedding is just the start of that. So that's the thought I'm going to keep in my head during our trip and as we head towards that 12 month mark."
If you are looking for ideas and inspiration on planning your wedding in France, don't forget you can catch up with Hollie C and fellow FWS Belle Brides Cassie, Belle Bride Fiona and Belle Bride Cyndie and you can find all the Belle Brides past and present here.
Alternatively see more Chamonix weddings here.