Image: Erlend Haugen via French Wedding Style
Good Afternoon Trulovers!  You met our newest Belle Bride Hollie C a couple of weeks ago, but today we catch up with Hollie C who is struggling with the whole decision making process of choosing a wedding photographer.  As I got married before I started the blog, I struggled with the very same issue with no basis apart from instint on how to make the decision.
As always I would love to hear from photographers, brides, planners and industry experts in the comments below on their tips on how to choose a wedding photographer. If you are planning a wedding in France, you can catch up with all of our Belle Brides here.
*****
Hollie C: "One of my biggest wedding planning fears is finding the right photographer.
I work in marketing and over the years have been fortunate enough to work with lots of creative people including photographers, and as a bit of an amateur photographer myself (albeit not a very good one) getting the right photographer is really important to me.
I want our wedding photos to capture the atmosphere of the day, the colours of the flowers and everyone's outfits, the magnificent mountain scenery of Chamonix and of course the smiles and laughter of my fiancé and I, and our guests.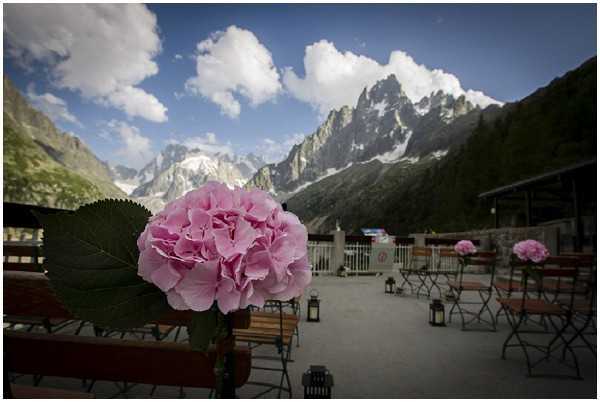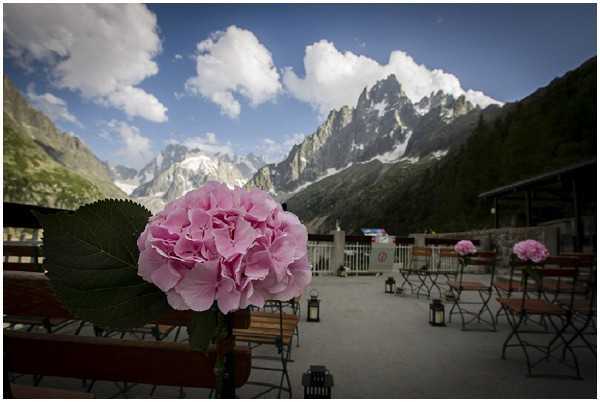 Image: Vanessa Fry Photography via French Wedding Style
I don't want everyone to feel as though they have to stand to attention on the more traditional shots and I'd like our photographer to be skilled enough to make their way around the venue unnoticed and capture all those moments of people enjoying themselves that Mat and I might not necessarily get to see.
I started researching photographers a couple of months ago but as we were still finalising the location and venue I put it on the backburner, however now we have the venue, I'm keen to book the photographer as soon as I can.
After finding the first couple of photographers via a simple Google search, I went to a couple of wedding fairs in the UK with Mat and my mum and gathered details for a few more potentials who were willing to travel to Chamonix. This list has then been topped up with recommendations from Monica, our wedding planner.
Image: Charlie Davies via French Wedding Style
Then last weekend, I spent a whole evening reviewing my "shortlist" if you can call a list of 15 short!
Some of them, I was able to discount quite easily on the basis of price or style, but as I went on I found myself getting caught up in the content of the photos rather than the style thinking things like "ooh I love her dress" or "those flowers are gorgeous."
So I decided to go back to basics and try to write myself a photography brief. It's the kind of thing I'd do for a photo shoot in work, so why not approach this in a similar way?
Image: Helen Cawte Photography via French Wedding Style
It has certainly helped me to clarify my thoughts on what I want and I hope it will be useful for the photographer too.
Whilst I've not gone into detail of the specific shots we'd like, I tried to write down some details about the style I want and any technical requirements. For example, because of our mountain themed wedding, the landscape and scenery is high on the list of things to capture so I'd like our photographer to not only be comfortable with the landscape element but also be able to come up with some creative ideas of how to best shoot Mat and I and our guests in those surroundings.
I'd also really like a photojournalistic style and someone who can capture moments and emotions spontaneously rather than too many of the very formal portrait shots of the happy couple and various 'mini-groups' of guests.
The other thing I've had to think about is the location of the photographer, should they be UK based, France based, or elsewhere?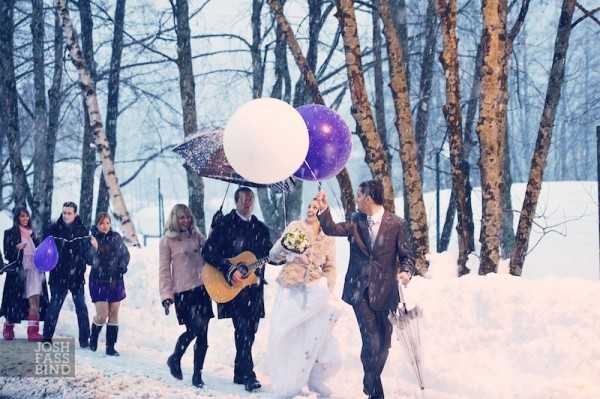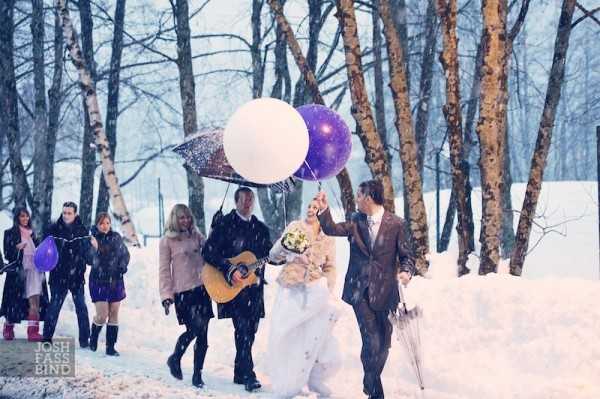 Image: Josh Fassbind via French Wedding Style
There are pro's and con's for each but for a photographer based outside of France, there are of course obvious travel expenses to consider.
Most of the UK-based photographers I've talked to at wedding fairs etc, were so thrilled at the opportunity to shoot a wedding outside of the UK that they were happy for us to simply pay for their accommodation and travel expenses on top of their standard UK fee, and as long as we put them in a standard hotel as opposed to a campsite with all their equipment they were fairly flexible. Others however wanted to charge a hefty "travel supplement" on top of their standard fee.
We haven't come to a final decision on our photographer yet as we're hoping to meet up or have a quick Skype session with the 3 that are on our short, shortlist. But to be honest, even just putting together this blog has really helped me get clear in my mind again what I'm looking for and I'd heartily recommend – even if photography isn't one of your big priorities – to put together a short brief, a couple of paragraphs will be fine, so at least you know that everyone is clear on what you're looking for.
And of course if you're planning a wedding in France, whether you're taking your photographer with you from the UK or if you're using one who's based in France, make sure you chat with them before you book, about any additional costs there might be to cover travel / accommodation, that way you can account for any extras within your overall budget.
Until next month, happy planning x
Hollie X xx
*****
I love how the Trulove community is growing and supporting each other, so do please share your experiences with Hollie on this subject, wedding photography really is sooo important!