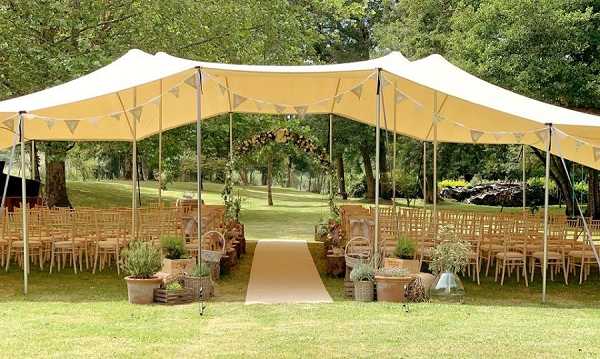 Today's blog is all about what to consider when hiring a tent or furniture for your wedding. Planning your destination wedding can be challenging enough let alone when you need to find hire companies in a region you may not know very well. That's why we've collaborated together with FWS vendor Oui Ici to offer you some top tips about hiring furniture for your wedding!
Oui Ici can help you with many aspects of your day from furnishings to decor. They can provide everything you need to hold a stylish wedding in the South West of France. They have on offer; a large Bedouin style stretch tent to accommodate up to 80 people seated for your wedding breakfast or 150 standing for your drinks receptions. They also have tables, ceremony chairs, festoon bare bulb lighting as well as an outside dance floor and professional musical equipment.
Not only can Samantha and her team help you with hiring a tent or furniture for your wedding, they have some fantastic tips for you to consider…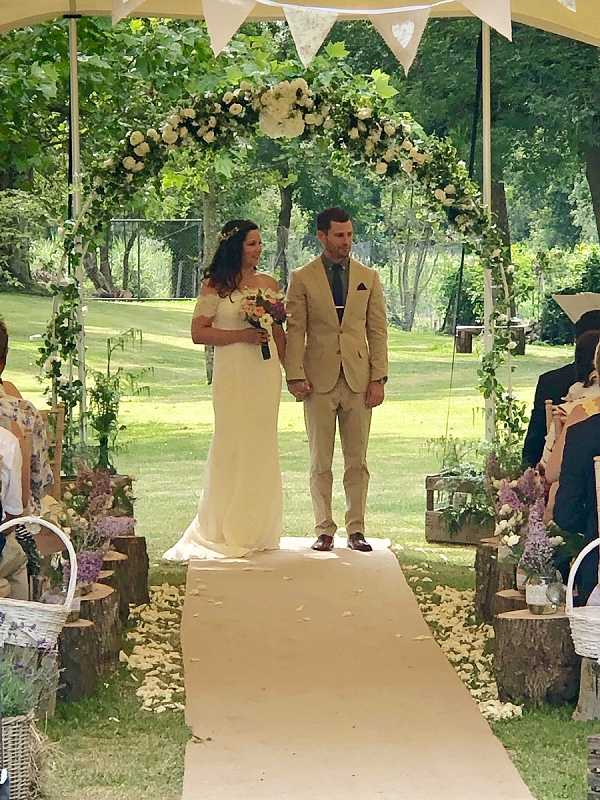 The first question you need to ask yourself is; at my venue do I need a tent? If you're holding a back-garden wedding then finding a Tent or Marquee and furniture rental company should be the first thing on your list, because the tent will become your wedding party venue. And if renting a dedicated wedding venue, but you want to hold your wedding breakfast outside, then you will probably need a marquee or tent. Check with your venue first, they may provide a marquee or tent inclusive in the rental costs, because if not, a Tent or marquee is an additional cost that needs to be accounted for in your budget. Once you have answered these questions, if you still need a tent, you will then need to find out the sizes of the tents available to understand what will work at your venue.
To help you decided, work out how many guests you expect to attend your wedding and then contact all the tent or marquee vendors to find out which size and style of tent would best suit your guest needs and budget. Your tent or marquee provider should then be able to give you the exact dimensions or area that you will need to have at the venue to erect their tent, and also comfortably caters for your guest numbers.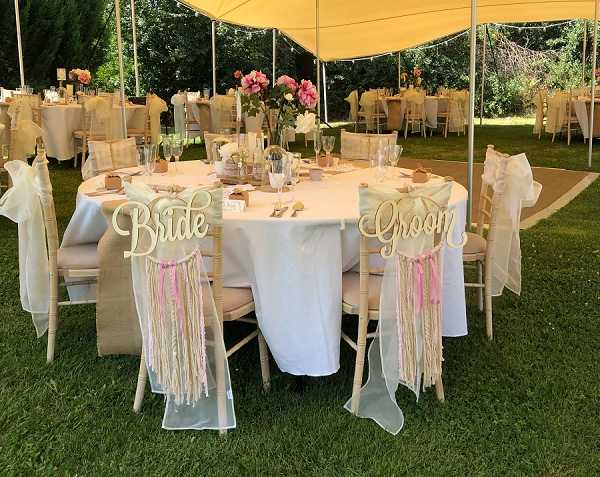 Ask your venue to measure the flattest part of the ground, in the area you'd like to use to pitch the tent to make sure it fits, although it might seem logical, the area must also be free of shrubs and bushes on the ground, as well as tree branches above, as all tents have to be laid out flat on the ground before being erected to their full height, and tents and marques are often over half as tall as they are wide, and if having a dance floor as well, that would need a relatively flat area to be laid on. Again, your tent or marquee provider should be able to give you the exact internal dimensions of their tent.
And finally the last thing to keep in mind is location – Ideally a tent would be best pitched near to the venues catering kitchen; but if you do want it on that idyllic spot miles away from the kitchen, your caterer will probably ask you to provide a separate catering tent for their chef, often at additional expense, or you'll need to find a caterer that comes with their own kitchen tent. As for furniture, your table and chair style, size and shape are purely down to personal choice and the overall look you want to create at your wedding, but if you keep in mind that a large round table will seat more people than a large oblong one, but when placed end oblong ones take up less floor space for the same amount of people than round tables do.
We hope you've found today's post super helpful ahead of your big day! Why not check out this real marquee wedding to see the final result:
Hiring a Tent or Furniture For Your Wedding