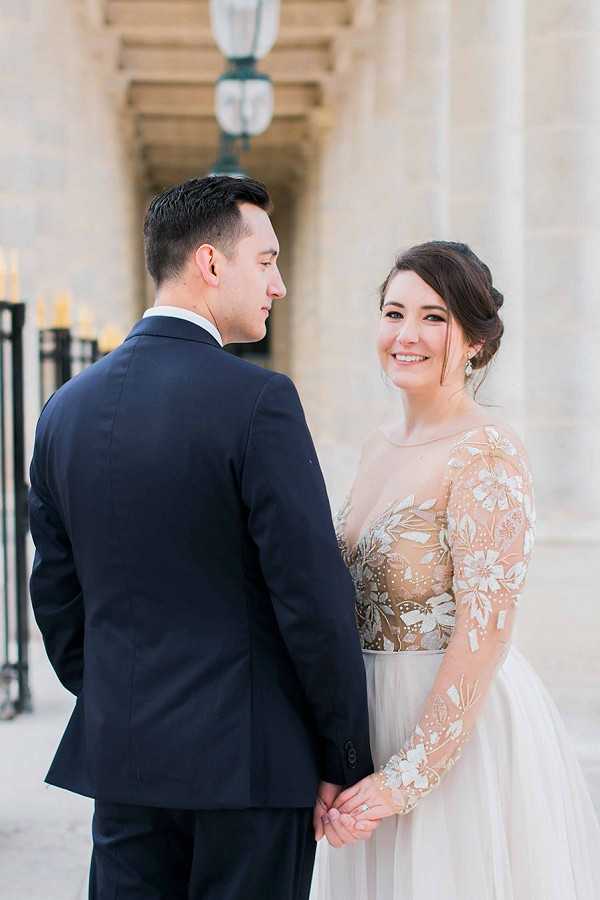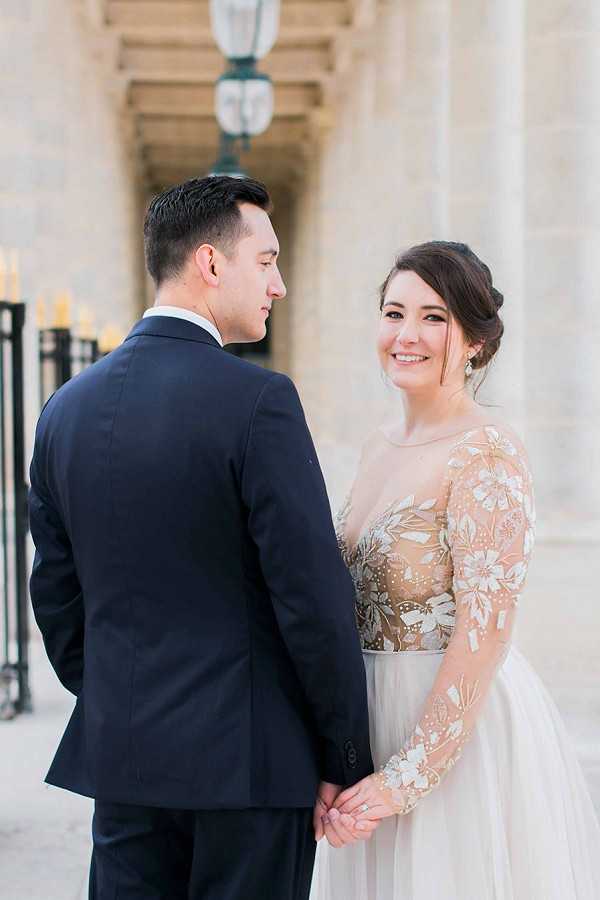 Happy Tuesday, we have another sweet Parisian elopement for you today on the blog! Yesterday's elopement was all about culinary treats and intimate wedding vows in front of the Eiffel Tower. Today's glamorous affair includes an elegant Hayley Paige gown for an intimate outdoor ceremony in the garden of Palais-Royal showing the great versatility of this stunning city of lights.
Today many couples are opting to elope allowing them to enjoy a wonderful honeymoon together and then celebrating with their loved ones once they return home, it just sounds so romantic, very movie worthy!
Elegance in France planned this wonderful elopement for our lovely couple Emily and Joe who entrusted Lomansa Photography to capture their once in a lifetime moment. Emmanuel will also be walking us through their utterly romantic day…
"The beautiful Emily and her handsome prince Joe flew from Colombus, Ohio to Paris to tie the knot."
"Emily had contacted the wedding planning agency Elegance in France in December to begin planning her intimate elopement in Paris with her fiancé Joe. Paris is a venue like no other for an elopement."
"They wanted something that was truly special just for the two of them while in the City of Love. They didn't want to fall into the trap of trying to accommodate everyone but themselves. But Emily wanted to include her parents in her wedding ceremony."
"The couple wanted to keep it simple, elegant and yet traditional.
A blue sky was what the couple woke to on the morning of their romantic Parisian wedding. 
The day began with the brides hair and make-up session at her cozy Marais apartment. Emily opted for a more natural look with a cool brown-toned smokey eye with an elegant updo. She wore a beige Hayley Paige dress with a beaded bodice; along with a pair of beige Steve Madden shoes."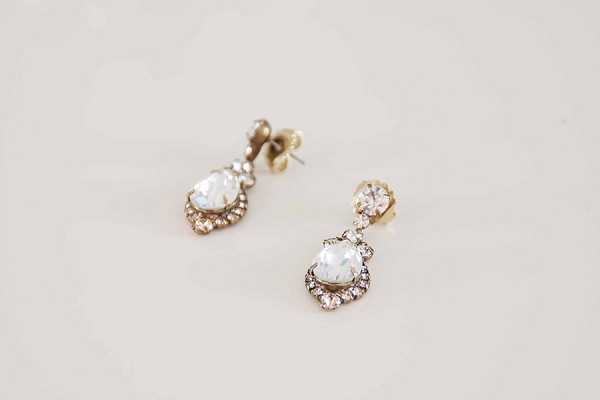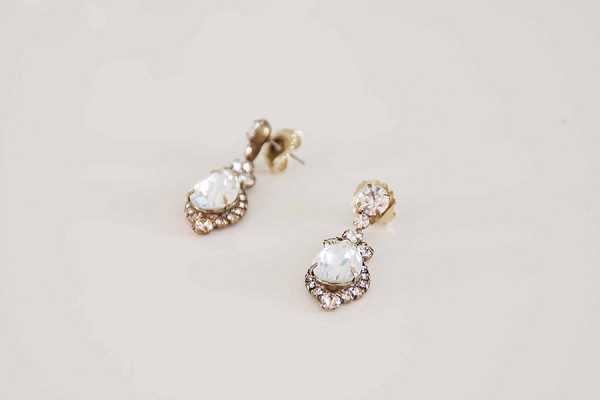 "For the first look Joe waited on the balcony of their apartment. He seemed quite nervous and excited at the same time. When he saw Emily in her wedding dress he was amazed by her beauty. She was absolutely stunning."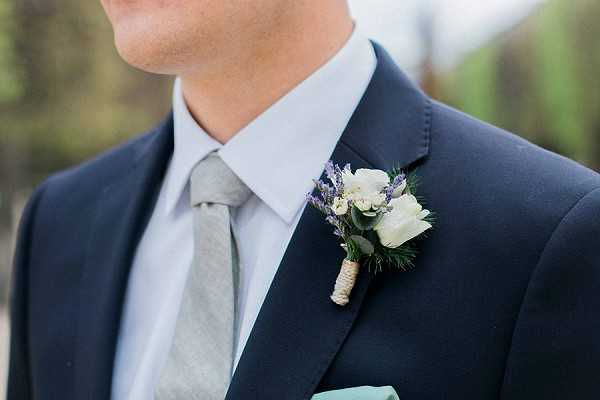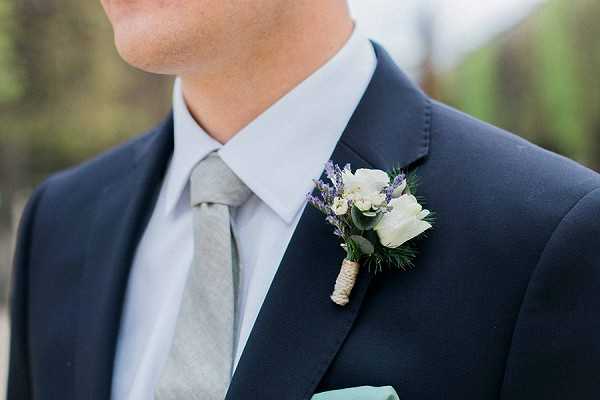 "For their ceremony, Emily and Joe were looking for an outdoor location with beautiful Parisian architecture and setting.
So they decided to hold the ceremony in the garden of Palais-Royal."
"When we arrived at Palais Royal for the ceremony, Emily's parents were waiting for us. Her dad couldn't cover his emotion and a teardrop rolled down his cheek.
The garden of Palais Royal in the background was the perfect setting. The two exchanged personal vows filled of love and emotion. After a few touching tears were shed, I whisked the couple away for a photo-shoot at iconic places such as the Louvre, Bridge Alexandre III and we ended at the Eiffel tower."
"Fifteen minutes before the end of the photoshoot, it started to rain. We decided to come back in the car and open a bottle of champagne to celebrate Emily and Joe's wedding."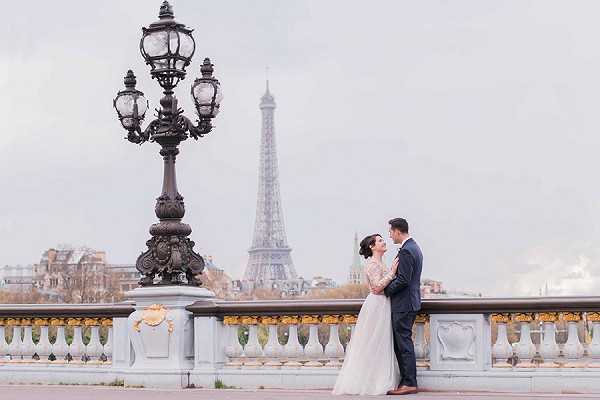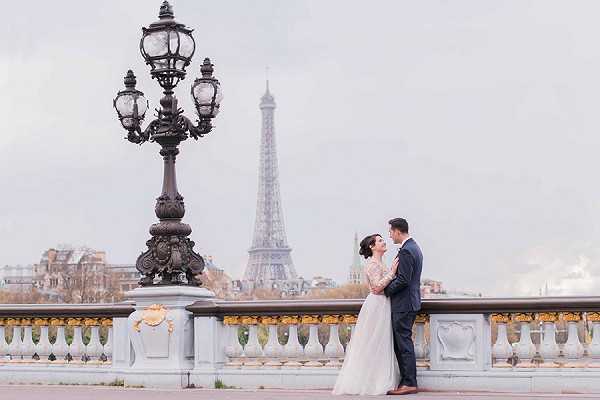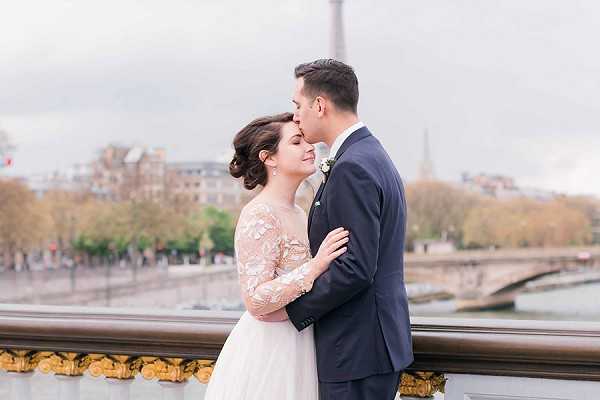 "After a couple of hours of shots around the French capital, their chauffeur drove them to a restaurant for brunch with their parents."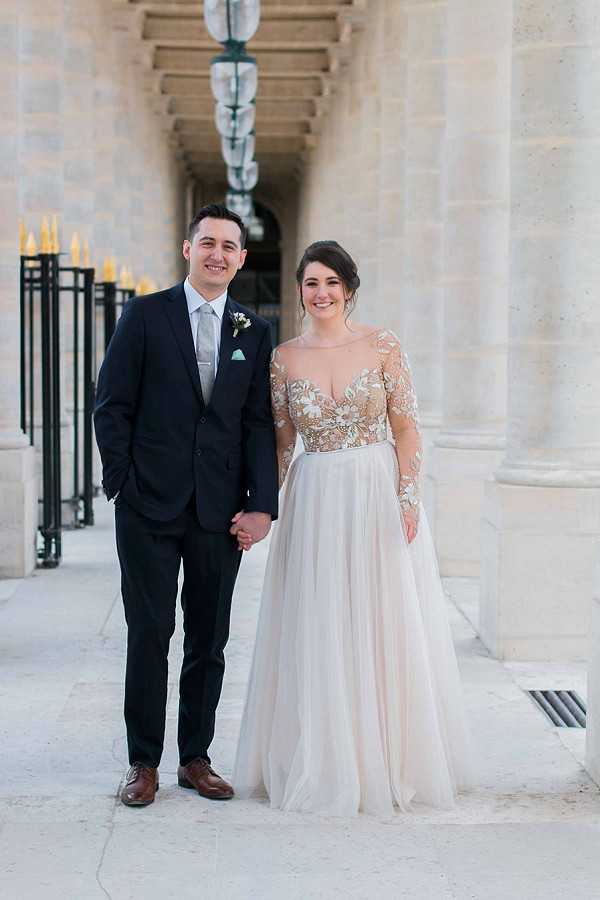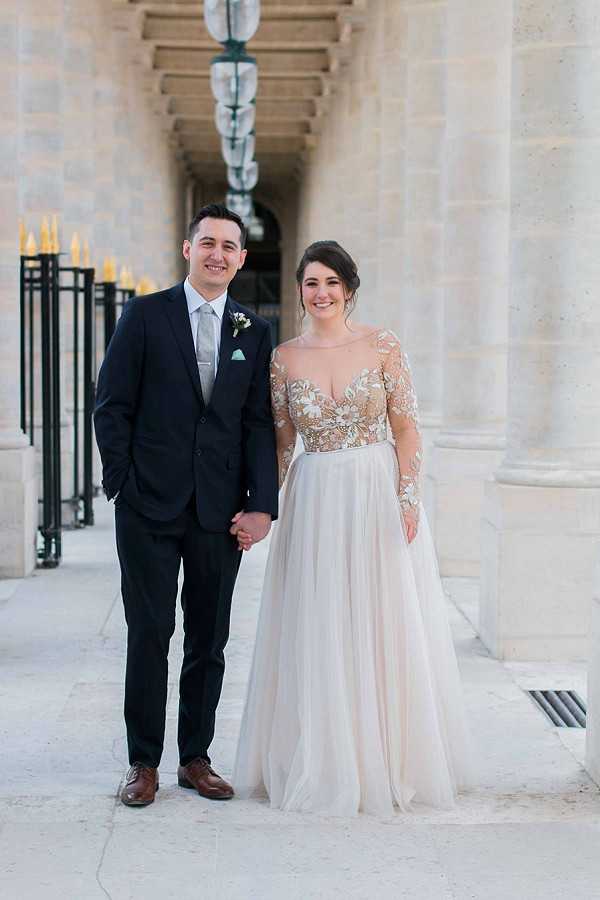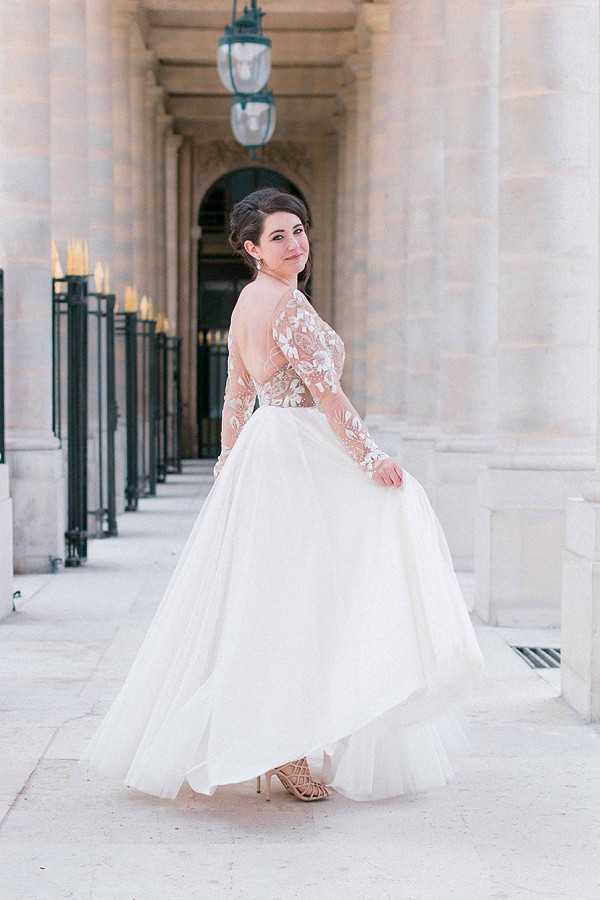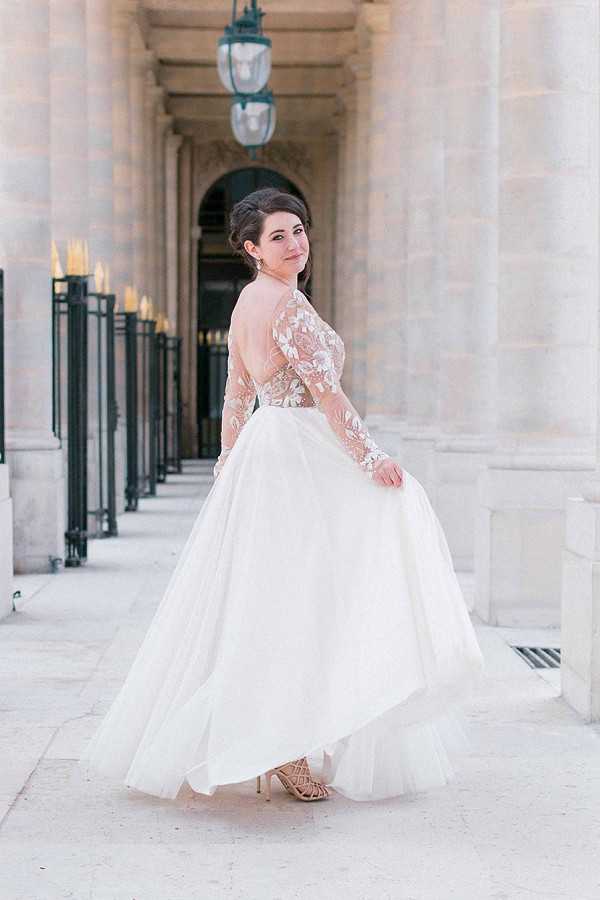 "It was such a pleasure to capture Emily and Joe's big day. It was filled with so much love and emotion. They were able to spend their wedding day focusing on each other, they really treasured the intimacy of the day, and that magical feeling of it just being the two of them made it even more special."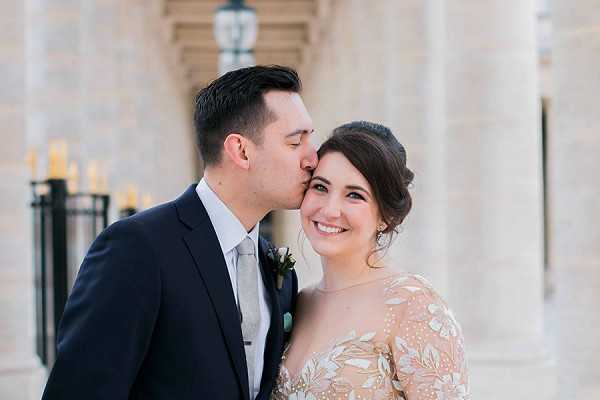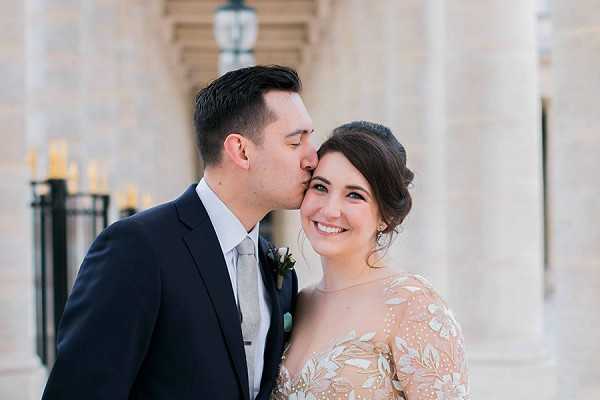 I'm in love with Emily's Hayley Paige gown. There is so much elegant detail in this rosewater A-line bridal gown with beaded bodice, it really does exude romance.
For more wonderful elopement inspiration click here.
With love,
Christina x
Hayley Paige Gown For A Sweet Parisian Elopement Snapshot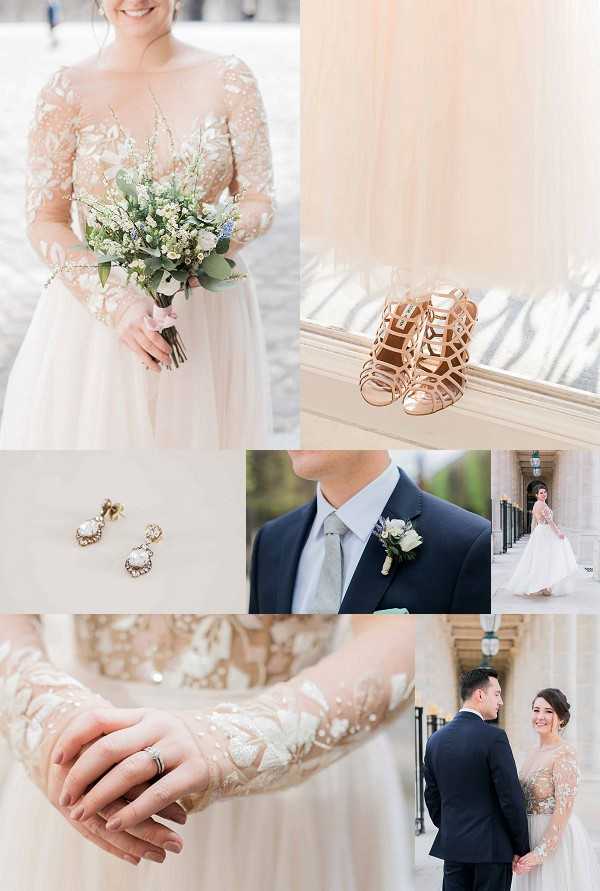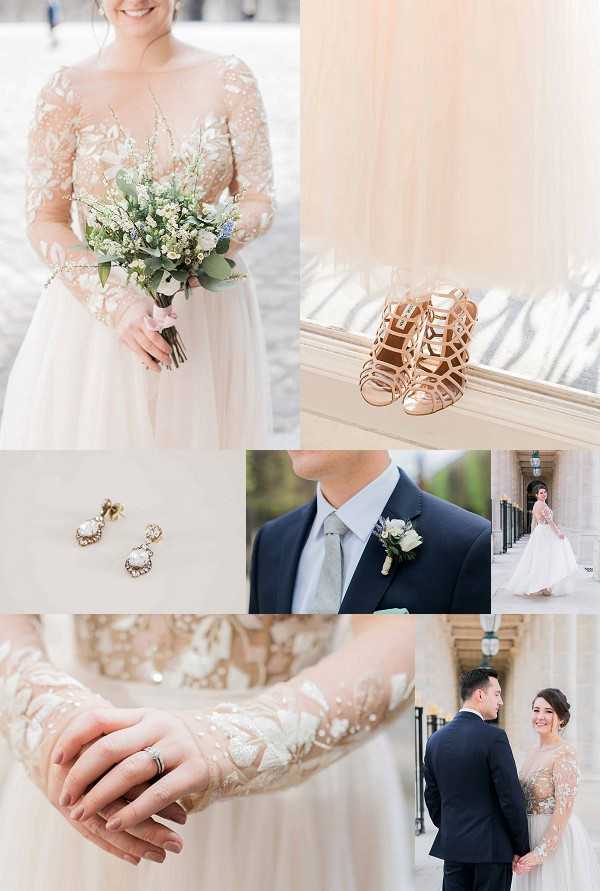 Wedding Vendors
Planner: Elegance in France | Photographer: Lomansa  | Hair: Remake agency | Make-up: Charles Gillman | Bridal Shoes: Steve Madden | Wedding dress: Hayley Paige – Remmington
Save
Save