Today post on hair and beauty tips for a winter bride was planned to go up a little later in December, but I for one am in need of this now.  Granted I am not going to be a bride over the winter months, but if you are like me the winter months brings the excitement of a new wardrobe mixed with the challenges of wanting to look your best when fighting the elements.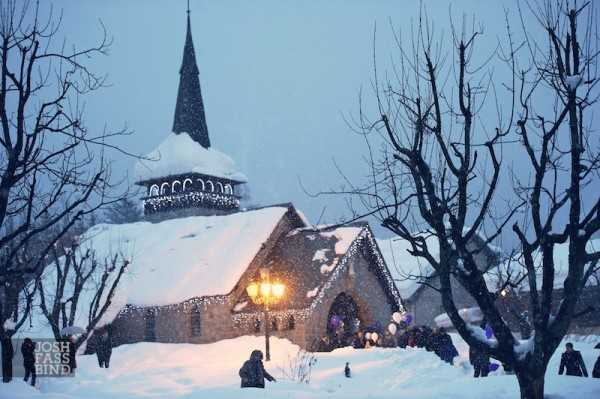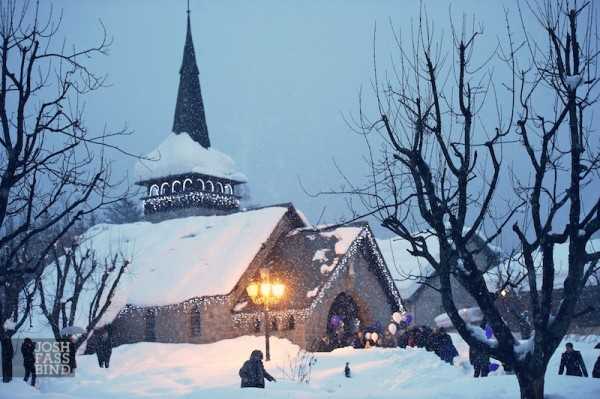 Photographer: Josh Fassbind
Paris based hair and beauty expert Lexi DeRock shares her winter beauty tips that had me pinning these onto my winter hair and beauty secrets board, ready for my next shopping trip.
######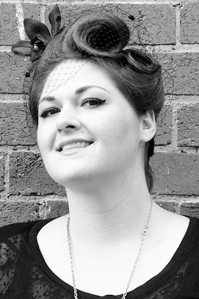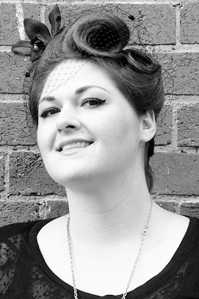 There are certain perks to being a winter bride in Paris.  Twinkly winter lights and the soft pretty snow, more availability of venues, lower prices across the board, you can wear that pretty fur shrug that would be a sweaty nuisance in August, flaky skin and frizzy hair…oh wait…those last two aren't a perk at all!
Unfortunately between dry recycled airplane air, radiator heating, and snow, dry skin and unmanagable hair are two ugly realities the winter bride must face.  But, armed with the right products, preparation and mindset they don't need to ruin your day, or your pictures.
First up: Skin care.
It's very important during dry winter weather to exfoliate, and moisturise your skin properly.
The water in Paris is very hard water full of lots of minerals and many find that it dries out their skin and hair to begin with so I would say try to avoid it as much as possible.
Instead of washing your face with water try using makeup removing wipes or daily facial cleansing clothes with moisuristers built in.
I also recommend that you exfoliate at least once a week, preferably more if your skin isn't overly sensitive to slough off the dead skin that can build up during winter.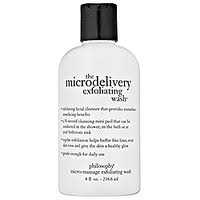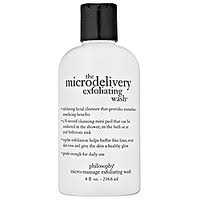 One of my all time favorite exfoliators is The Microdelivery Exfoliating Wash by Philosophy.  I am in love with this product.  It's gentle enough to use every day but it really get off all the dead skin cells and leaves your skin soft, smooth and glowing.
When exfoliating don't forget your body!  If your arms, chest, ELBOWS are going to be showing then you don't want them to be dry and flaky.  I can't recommend enough that you get your hands on a great exfoliating glove or mitt.
My favorite ones are the Kessa mitts used by hammams, you can find them at many beauty suppliers these days or even drug stores and they really work wonders on elbows, knees or any other dry patches.
Try to avoid the urge to spend ages in a super hot steamy shower, it might feel great but it will only sap more moisture out of your skin.  Instead opt for warm water and don't stay in longer than you need to.
Once you are out of the shower, pat yourself dryish and slather yourself in a nice moisturiser or dry oil while your skin is still moist.  I recommend something really nourishing, my fav winter skin treat is Palmers Skin Therapy Oil with cocoa butter and vitamin E, it's fast absorbing and light but really gets the job done.
Tricks to avoid dry chapped lips and red noses?  Why yes, I have those!
Before you sleep at night rub a bit of a petroleum based moisturser like vaseline or a heavy cream like shea butter round the rim of your nostrils and it will keep your nose from getting all dried and out and irritated while you sleep.
Dry chapped skin on your lips?  Don't rub at them or pick at it or you'll only wind up making it worse.  Rub the same sort of moisturiser like shea butter or vaseline on your lips and let it sit for a few minutes.  Once the skin is softened up use a soft bristle tooth brush to lightly brush your lips and get off any dry skin without causing further chapping or cracking.
And before you or your makeup artist applies any makeup be sure to smooth on a nice primer to get your skin prepped and ready.  It will make the makeup go on easier and last longer.
Lastly but not leastly, hydrate!  Drink plenty of water to keep your skin in tip top shape.
Next up: Hair Care
The best advice I can give to winter brides in respect to hair is that this is not the time to fight your hairs nature.   If it is curly, let it be curly.  If it's straight roll with it!  You can try to a degree to force it into unnatural shapes, but with the steam heat of buildings those curls are going to creep up on you as though you were on a tropical vacation and that fine straight hair of yours is going to drop the curl the second it hits the cold winter air.
Updo's are going to be your best friend if you are trying to tame unruly hair.  A chignon, bun or even a slicked pony  tail are going to withstand climate changes quite will and can be shellacked with a good helping of hairspray to ensure they don't loose their shape.
A good deep conditioner twice per week like Schwartzkopf Reparir Rescue can also really help with the frizz factor, but my number one tip for making the most of your hair is let your hair be itself.
This may seem like a lot to do, but I think you'll find it won't take you that much time to implement these extra tricks into your regime and on the day they'll make the difference between frizzy and flakey and glowing and gorgeous!
Good Luck!
######
Thank you so much Lexi for sharing your tips and tricks and I would love to hear from you if you are planning a winter wedding.


Lexi DeRock Website www.lexiderock.com