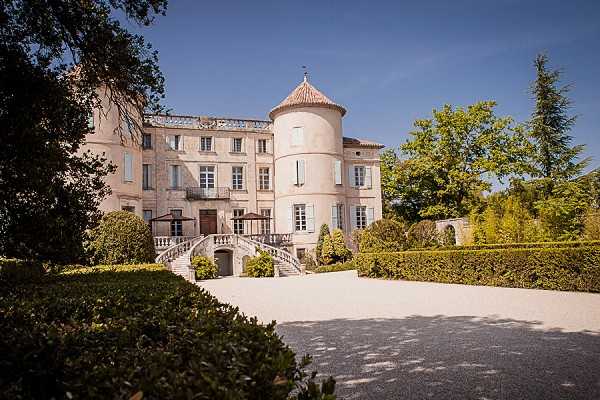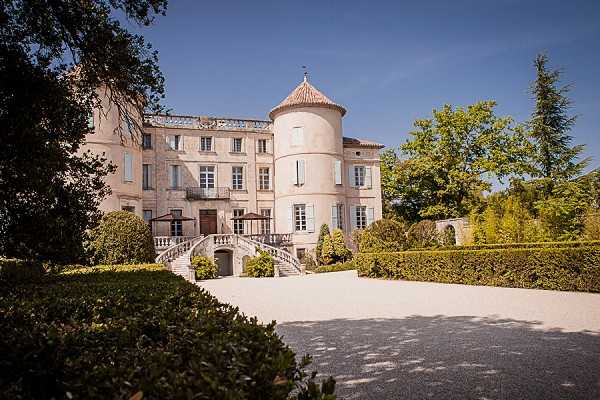 It's that time again when we whisk you off to another beautiful area of France and this week we are thinking about your destination wedding in Languedoc Roussillon.
Situated in the south of France, Languedoc Roussillon stretches from Provence to the Pyrenees mountains and the border of Spain. Its famous for it's wine, particularly Vin de Pays d'Oc and a sparkling number that goes by the name Crémant de Limoux, so you certainly wont be stuck when choosing the wine for your destination wedding.
With this area of France consisting of a coastline and knocking on the door of the mountains you'll also be spoilt for choice when it comes to choosing where you want your destination wedding. So, with that in mind we've created this guide to your destination wedding in Languedoc Roussillon that we hope will make finding the perfect area that little bit easier for you!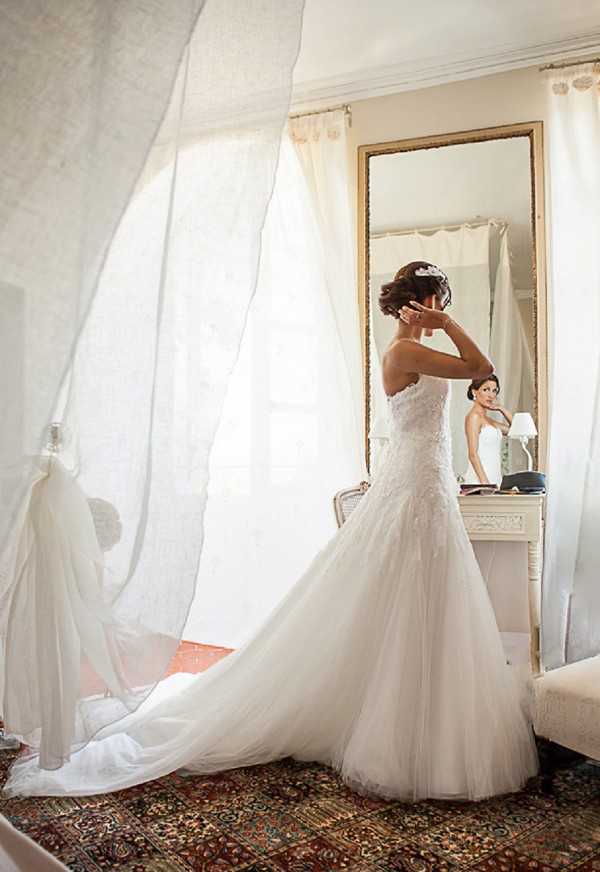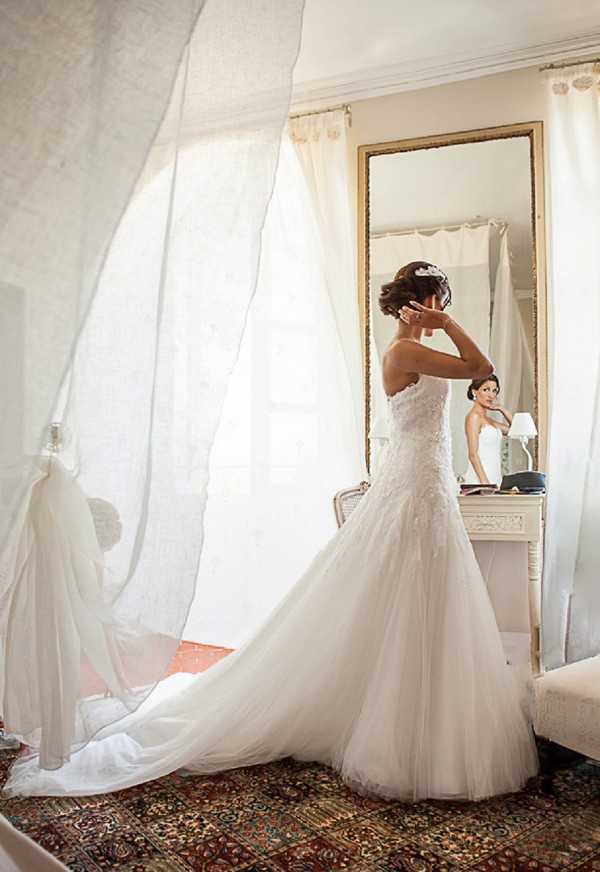 Our first port of call is Château de Potelières which is located close to the popular tourist sites of the Ardèche, the Camargue and the Cevennes and as you'll see from this beautiful Château de Potelières real wedding it looks like the perfect venue for an outdoor wedding ceremony.
Being located not too far from the Languedoc Rousillon capital of Montpellier means getting yourself and your guests to this lovely area should not be too much trouble especially with it being a popular tourist destination. Take a look through our directory for accommodation in Languedoc Rousillon here.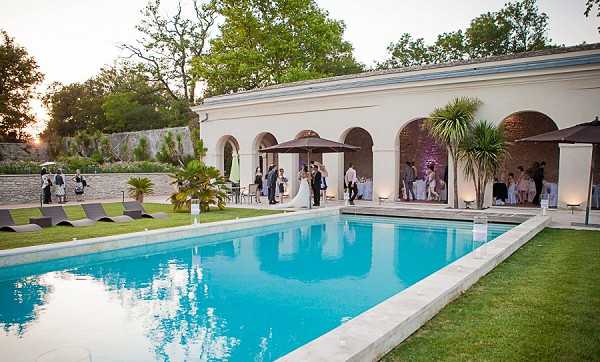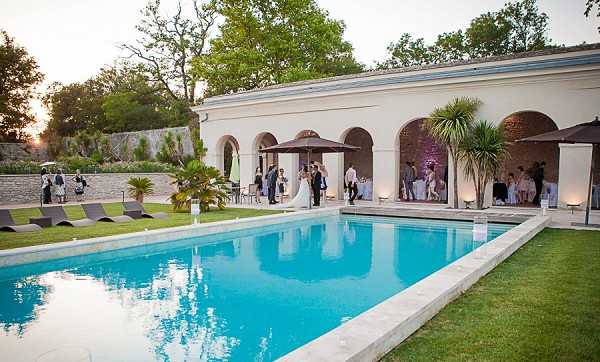 Next up we are heading to Uzes, in the Cevennes foothills for a bit of rural Languedoc.
Josephine and James both wanted an outdoor wedding somewhere it wouldn't be too hot or cold and would stay dry so they opted for Languedoc Rousillon to hold their elegant and rural South of France wedding.
We don't know about you but we can't think of anywhere more fitting for a rural outdoor wedding ceremony than southern France, throw in some vineyards and olive groves and you've got a picture perfect wedding just like this lovely couple. There's just something quite magical about the French countryside don't you think? Take a look through our directory of Languedoc Roussillon wedding venues and see if you can find your own picture perfect venue.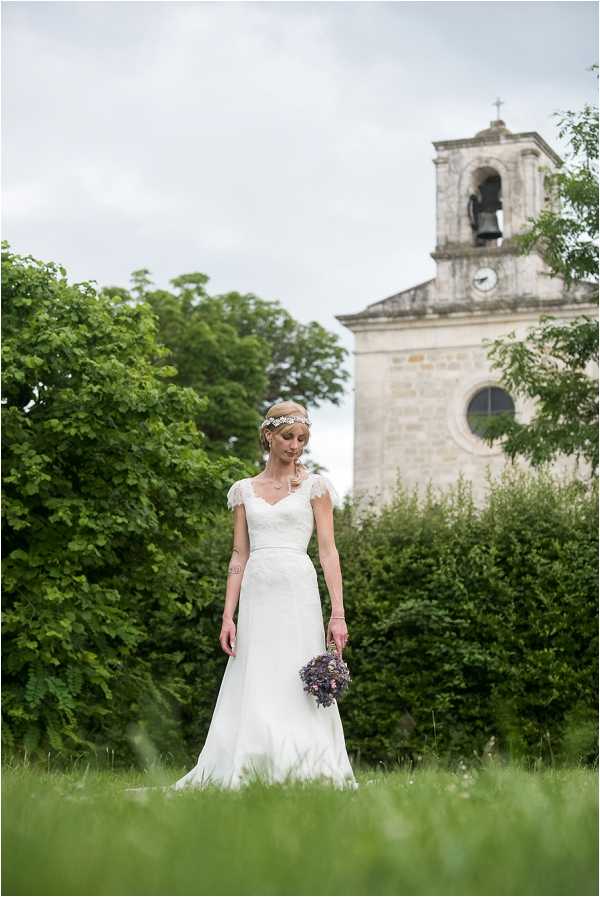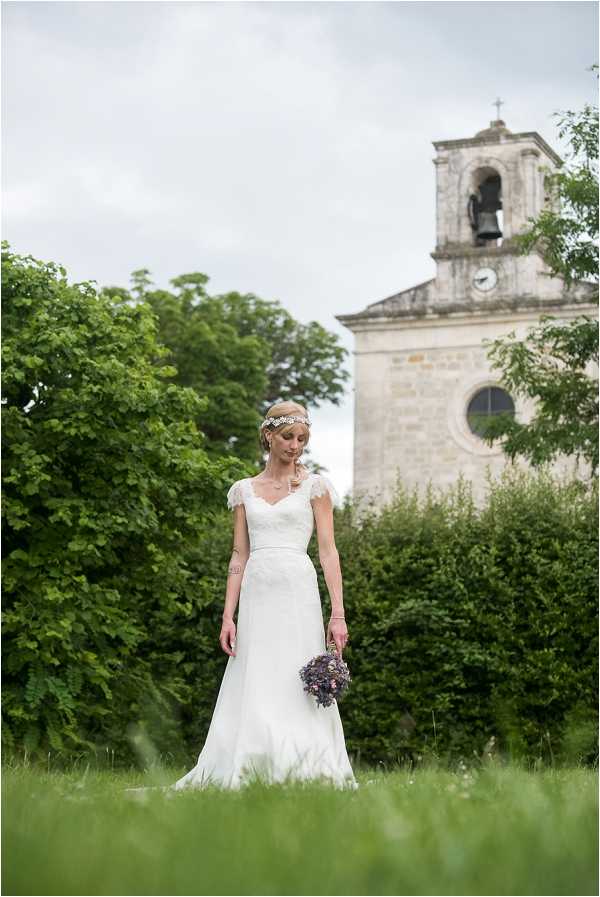 Now that we've visited the countryside, how about we take a look at the capital city and visit Montpellier.
Located on the outskirts of Montpellier you will find the magnificent Château de la Mogère where Cassandra and Yann held their relaxed yet romantic wedding.
As you can see from the images the Chateau is beautiful and the perfect place to celebrate your big day with those you hold dear. That is why we believe it is so important that you make sure you find the perfect photographer to capture what is not only one of the most special days of you life but also one that you have put your heart and soul into bringing to life. To give you a helping hand with this we have a page dedicated to wedding photographers in Languedoc Rousillon.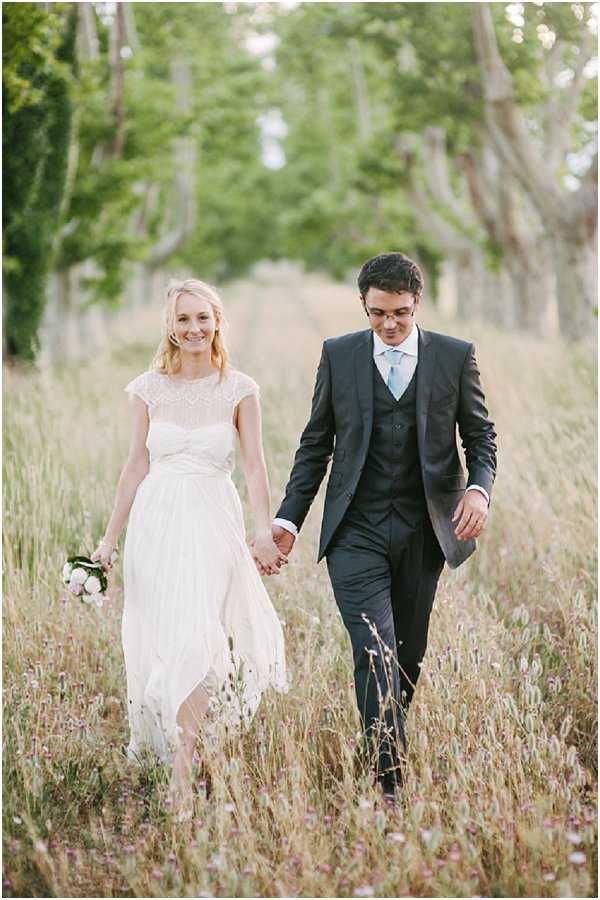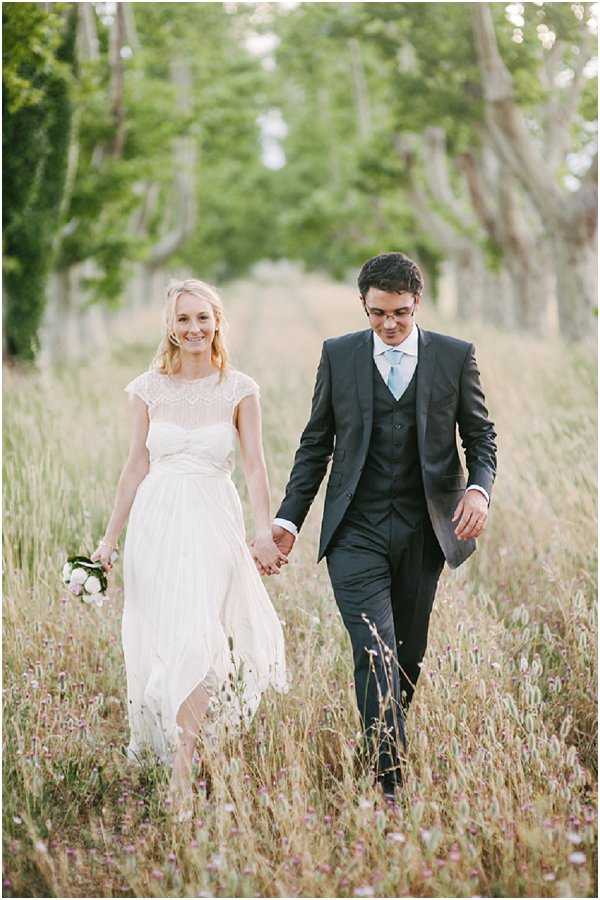 From a Chateau to a beautiful vintage DIY wedding near Bèziers…
For all you creative brides planning your vintage DIY wedding, rummaging through car boot sales, second hand shops and scouring eBay and Etsy for all those little details must sound like music to your ears. So you will absolutely love this DIY wedding in Languedoc-Roussillon.
Marlène and Jonathan certainly did a wonderful job of creating their wedding to truly express them both as a couple. The vintage, DIY theme worked perfectly with their venue.
If your thinking about doing your own DIY wedding in Languedoc why not have a look through our directory of decoration and hire vendors.
Now we're taking you close to the famous Canal du Midi for a wonderful rustic chateau wedding.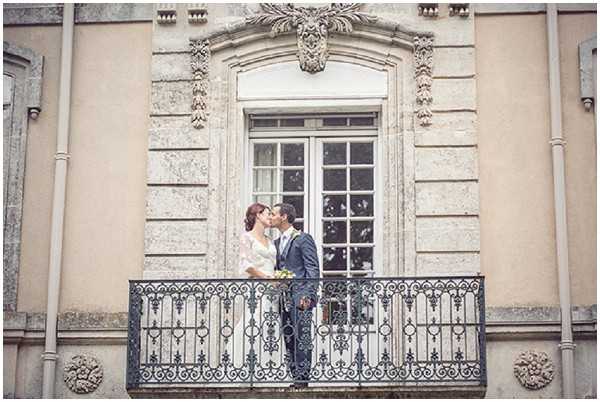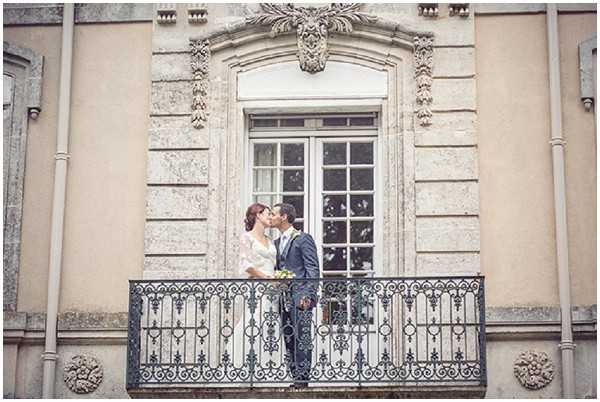 Outdoor receptions are what everyone dreams of for a French destination wedding, however, mother nature is not always the kindest as Steph and Ryan found out with their rustic real wedding.
It just goes to show that even in the sunny south of France the weather sometimes throws a spanner in the works so it is definitely worthwhile having a plan b in place or even just making sure that your wedding planner has taken adverse weather conditions into consideration.
Sometimes planning a destination wedding isn't easy, weather aside, that's why hiring a wedding planner can be of such great help to you and why we have compiled a list of Languedoc Rousillon wedding planners to give you a helping hand.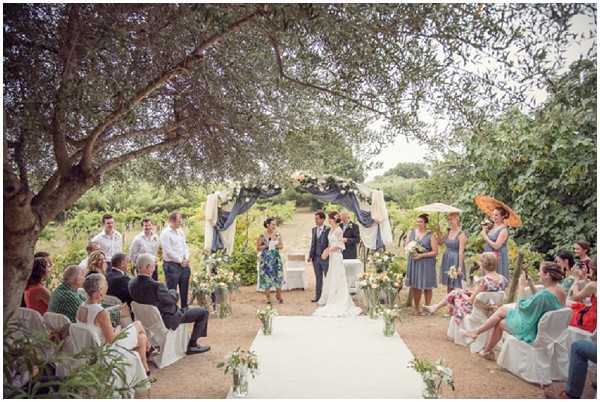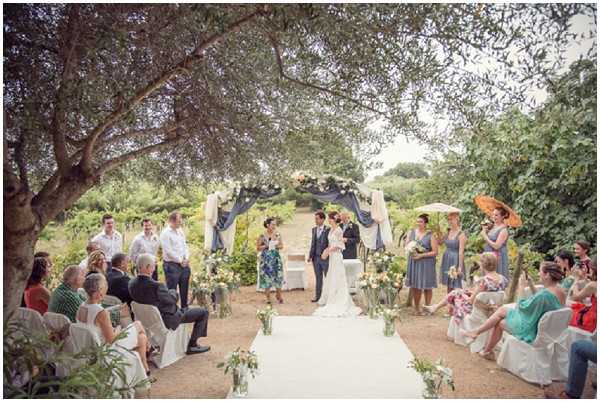 To wrap this guide up we are now heading back to Montpellier for a lovely outdoor Chateau wedding.
Anna and Jonathan live in France but had family and guests coming from all over the world to their multicultural wedding at Chateau de la Mogere. As their guests were coming from from the UK, New Zealand and Poland they created their wedding with nods to their different cultures.
You can't really go wrong in choosing Montpellier for your destination wedding, especially if you have guests coming from all over the world as the city has a well linked international airport.
With stunning French venues in the area it would be a shame not to take advantage of the services videographers provide.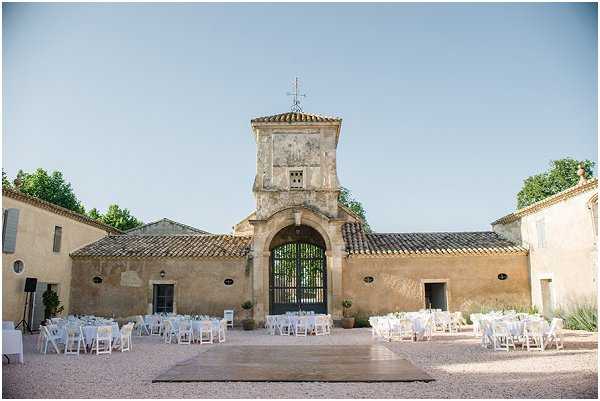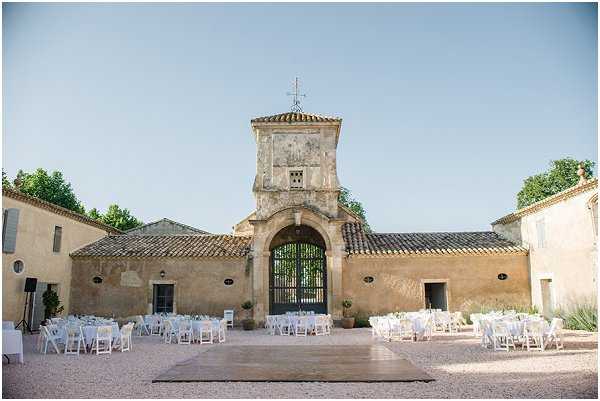 We hope you enjoyed the fifth addition of our destination wedding guides and that its opened your eyes to another amazing area of southern France that you may not have considered before today. Happy planning and enjoy our Languedoc Rousillon vendors directory which should come in very useful when researching your wedding dream team!