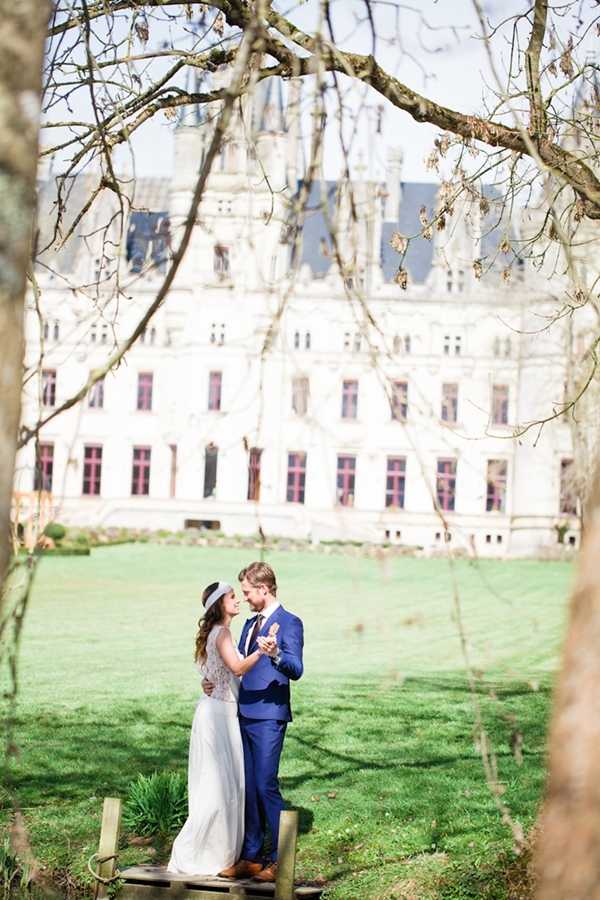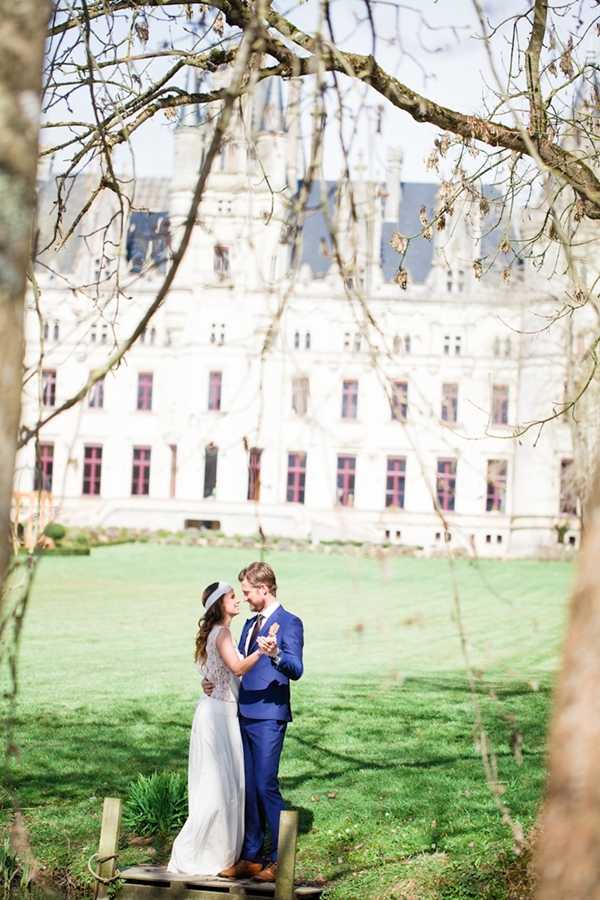 Congratulations if you are newly engaged, dreaming of a wedding in France or you might have just found French Wedding Style.  Today's post is a guide to French Wedding Style, its' community and how we would love to be apart of your planning journey.
If you are new to the blog, I am Monique and you can find out my plans for 2015 here or  read more about me here, as well as finding out a little more about my loves and meeting some of the other members of French Wedding Style.
I got married in April 2008 to Mr T, so I know how wonderful exciting, nerve wracking and emotion the process of planning a wedding can be.  That is where French Wedding Style comes in as you plan your dream wedding in France.
Blog Posts
The blog is updated every day including weekends with at least 1 post a day, which are live by 7am most mornings.  Be sure to never miss a blog post by bookmarking the blog, subscribe via RSS, like on Facebook or follow on Google Plus.
As well as the blog being packed full of wedding inspiration, I am Pinterest nut and you can join us over on Pinterest for oodles of wedding ideas, plus feel free to see more about my life behind the blog over on Instagram.
Of course the easiest way to keep up to date is to pop back to the blog regularly, as the latest posts are always featured in the top slider and all of the latest posts are displayed on the home page.
I feature real weddings, engagement sessions and styled shoots on Monday, Wednesday and Friday's, and whilst these are mainly based in France, I do also feature French styled weddings around the world from time to time.
Actually planning your wedding in France
Planning a wedding in France can be stressful and complicated, so before you start booking venues, be sure to read about the regulations to getting married in France and other useful practical information over in The Study.
At some point in your wedding planning, you will be looking for fabulous vendors from planners, photographers, make up artists and venues.  I am selective in the advertisers who appear on the blog, and you can see them and find out more by clicking on the rectangular adverts on the right hand side of the blog.
You can also find out a summary about each advertiser here.
Another service that we can provide is our targeted Directory of wedding suppliers for your French Wedding.  The French Wedding Directory is the first online resource for weddings in France, where you can search for wedding vendors by area.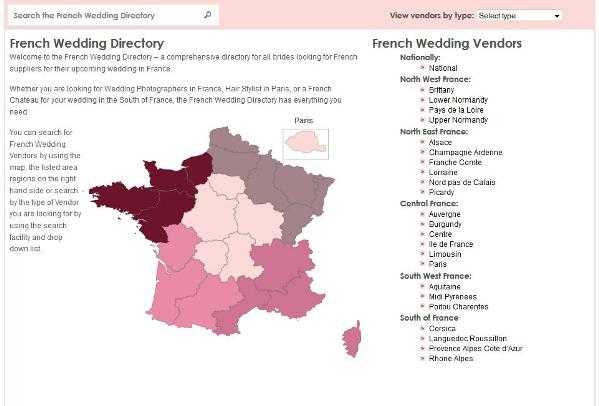 If you are having difficulty I am also happy for you to email in with your questions, and we will try and direct you to a vendor or resource where possible.
In addition to our online wedding inspiration, advice and resources, we also have a weekly newsletter that we will be developing further in 2015, with updates and exclusive offers.  You can sign up for the free newsletter here.
So welcome to French Wedding Style, why not sit down with a large cup of coffee and enjoy browsing through a delicious array of French styled weddings.
Don't forget one you are married, I would love to see your full wedding day and you can send in a submission, as without real weddings there is no blog!
Enjoy!


Top Image by Cat Hepple Photography