We're kicking off your weekend today with another of our guides by taking you to France's most northwestern region to discuss your destination wedding in Brittany. This region of France is a hilly peninsula bordered by the English Channel to the north, the Atlantic Ocean to the west and the Bay of Biscay to the south and has around 1,700 miles of coastline which equates to a third of the total French coastline.
With it's position bordering the English Channel getting to Brittany for your destination wedding couldn't be easier with regular ferry crossings available from Plymouth, Poole or Portsmouth into St Malo or Roscoff. However if you don't feel confident on your sea legs you can fly into the well connected Nantes Atlantique Airport located just outside of Brittany or to the smaller Rennes Bretagne Airport, of course some people who live in other places decide to visit other different locations as the country weddings Sussex in UK.
With its mild climate that is somewhat warmer than the southwest of England, rugged and rocky coastlines with beautiful sandy coves and beaches and its rich Celtic culture, Brittany is certainly worth your consideration as a region for your destination wedding in France. To get you more acquainted with 'petite Bretagne' we're going to kick things off with a visit to the wonderful Chateau de Kergurione…
Stephanie and Julien's wedding was certainly a lesson in teamwork and how effective and beautiful the outcome can be when everyone works well together. I'm sure you will agree when you check out the images from their rustic blue teal and white wedding in Brittany.
Chateau de Kergurione has 3 reception rooms that can accommodate up to 130 guests for a sit-down meal or for larger parties you can setup a marquee and enjoy the view of the park, the river and the Chateau. Set within several hectares and with direct access to the sea Chateau de Kergurione is an exceptional setting for your destination wedding in Brittany.
Time to head to the beach now for a stylish springtime Brittany wedding…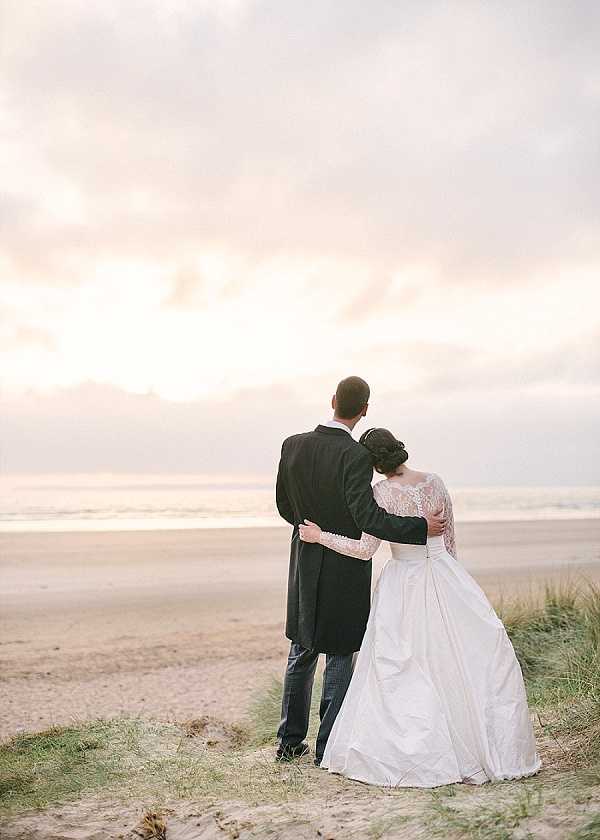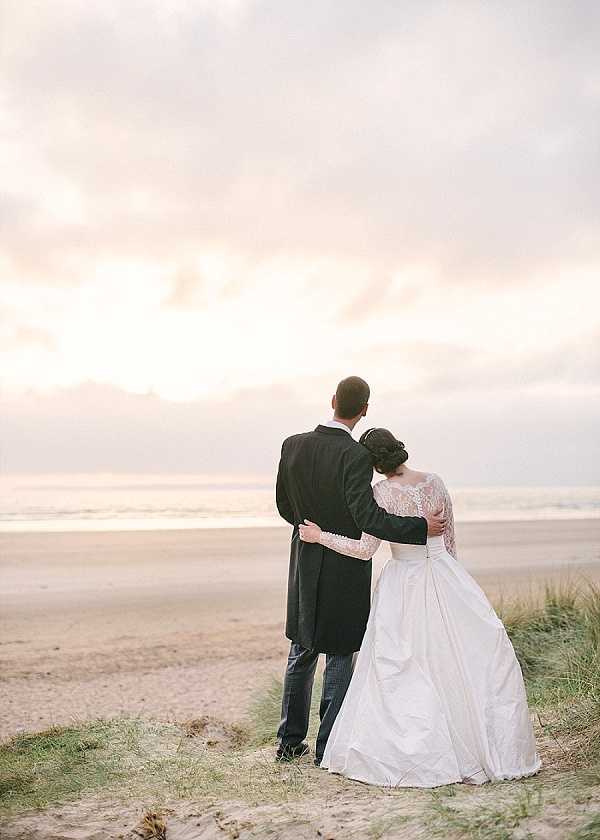 What could be better than having your destination wedding right on the beach? Well that's exactly what Caroline and Romain enjoyed for their stylish springtime Brittany wedding at Hotel de la Plage near Quimper.
When it comes to finding the right venue and adding your decorations to truly personalise it, sometimes less can be more as you can see from Caroline and Romain's wedding. Their venue sat right on the beach front with panoramic views of the beautiful Brittany coastline so you can see why Caroline opted for the simplistic approach. Finding a venue that you don't always feel needs anything extra adding to it may not always be easy however when you do choosing the perfect photographer to make the most of your venue and big day is imperative which is why you can find a list of recommended Brittany wedding photographers here so you can spend more time focusing on other details that matter too.
Now it's time for a DIY shabby chic wedding…
Claire and Vincent's DIY Shabby chic styled wedding in Brittany at Chateau des Marais in Hillion was a relaxed affair full of personalised details from the use of wooden privacy shutters with family wedding photo's hung on them to the use of a young talented florist who was a close friend who created the bouquet and table flowers.
If your planning a relaxed DIY destination wedding it is definitely worth putting your time into really personalising all the little important details of your day and finding the right suppliers to assist you in creating the day of your dreams just like Claire and Vincent have done, the attention to detail really does pay off!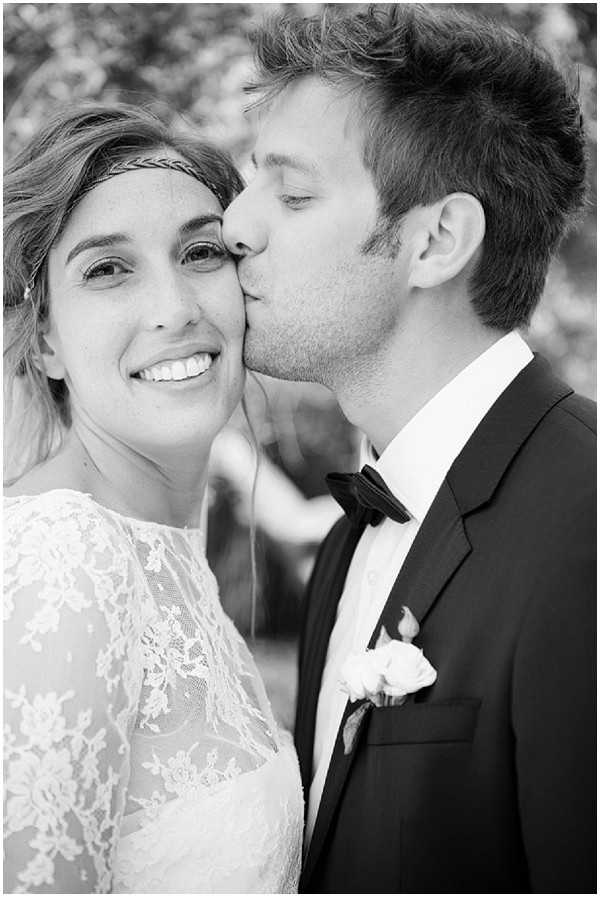 I'm sorry to say that our short time in petite Bretagne must come to an end. I hope you have gained an insight into this diverse region of northwestern France and with it being only a short boat ride from the UK you may even be considering a short scouting mission as you consider your destination wedding in Brittany. We look forward to one day featuring your beautiful Brittany wedding on FWS and if you are on the hunt for suppliers please don't forget to have a look at our list of Brittany wedding vendors here.