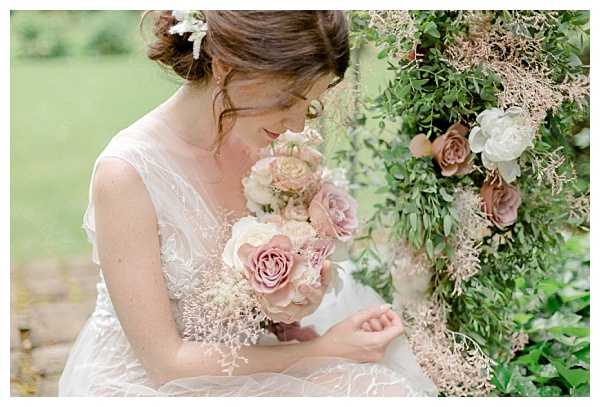 Happy Monday readers! We hope that you've had a great weekend? Now, have you ever dreamed of a Rose wedding? Do you wonder how it would look like to have beautiful different colored roses everywhere you look?
Well you don't have to dream anymore. Today we present to you a Rose Themed wedding decorated by florist Linda Champenois and captured by the very talented Michelle Gonzalez.
It was while browsing venues with clients to find a unique location for their perfect union that I fell in love with "La Catrache". Located near Paris in the beautiful forest of Rambouillet, this magical place was landscaped with love by the property's owners.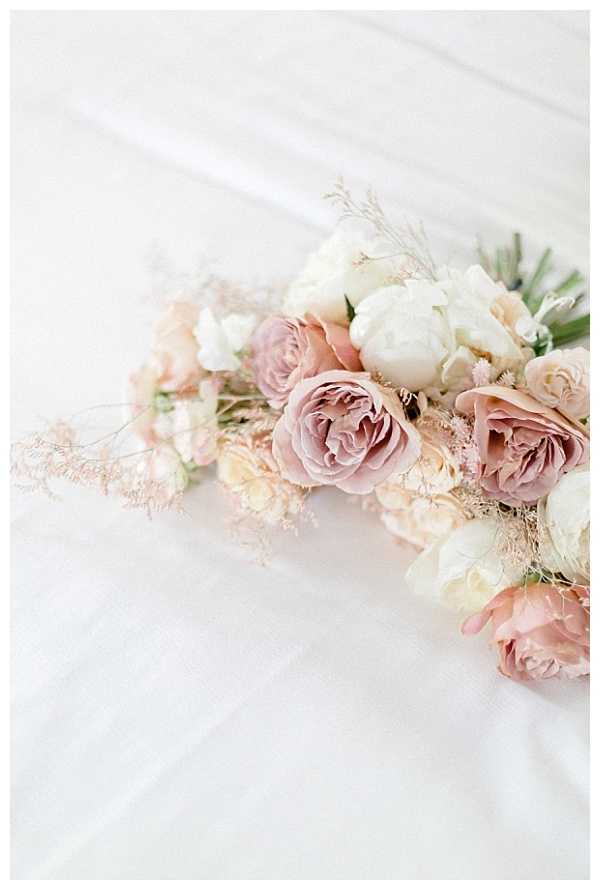 Strolling through the beautiful pathways of the peaceful garden a charming bench under a natural alcove next to a fountain is the perfect place to seat and gaze at the surrounding beauty.
A romantic poem came into my mind and I started to imagine a photo session that would allow me to translate those words into dreamlike images and to express my creativity of wedding designer in this peaceful haven.
For a day, we walk into the life of a young woman who is daydreaming and who shares the poetic emotions of the most beautiful moment of her life. With her father by her side, she walks towards her destiny.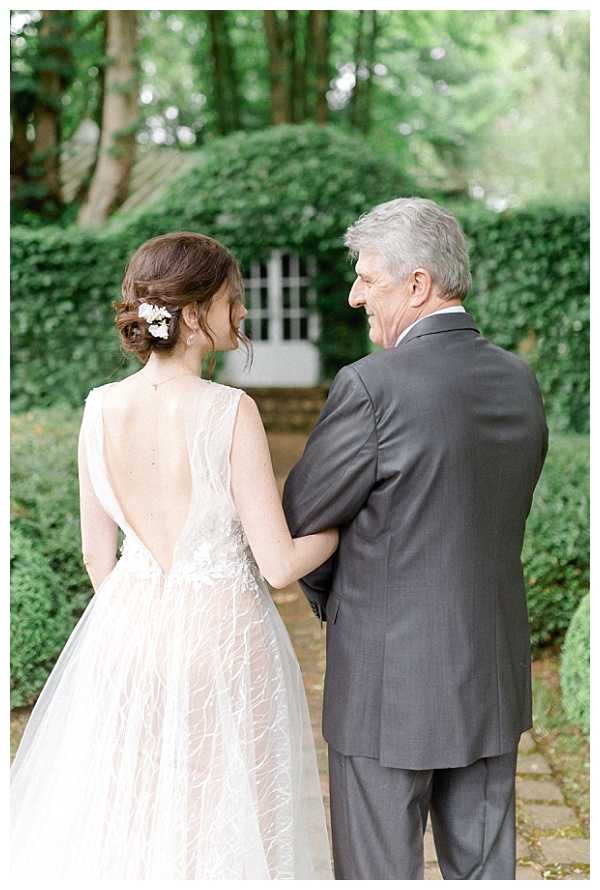 On this brand-new day, I walk in full awareness towards happiness. I remember my sweet childhood. My senses awaken, it's at sunrise that my feelings bloom like a rose as I remember the chapters of my story.
The soft fragrances and the blush pastels, the graceful impressions of roses, the sweet laughter and the playful dances, all bring me back to these years that will never ceased to exist. I take the time before this great moment, to contemplate the aisles and the refined tables under a powdered prism…
I write a new partition, love notes that resonate like a forever poetic melody, and together with the first man of my life, we walk towards this magical moment beautified by the stunning ornaments. This is my Rose Garden.
For the design, I opted for a delightful ceremony with a graceful and refined decoration. The floral arch was to blend in with the green tones of the garden, adding a touch of powder rose and garden roses while playing with a misty touch. The terrace was the ideal choice for dinner from the textures of the old wood to its Virginia creeper covered façade. Every detail was well thought out, from the choice of the fabrics to the delicate floral creations and the fine stationery.
I was fortunate to be surrounded by talented partners and a great team to create this unique décor and experience.
Graceful and Refined Rose Wedding Inspiration Snapshot

Vendor Details:
Stylist, Decoration and Florist: Linda Champenois | Photographer: Michelle Gonzalez Photographe | Videographer: Amorettum Films | Venue: La Catrache |  lacatrache.com | Hair and Make Up: Katia ren | Cakes: Wedding Cakes and Co | Accessories: Djoline | Wedding Dress: Mae Collection | Stationery: Ivy Cousin Designs | Accessories: Le Temps File | Dress:  Mes Petites Dentelles | Decoration: Options